How Avalanche Viral Media is Changing the Game

Digital marketing refers to the process of expanding the reach and monetization potential of content on the internet. Avalanche Viral Media is a widely known digital marketing company that has been revolutionizing various methods of widely accepted marketing tactics. Originating in 2019, Avalanche Viral Media began its journey  as an influencer marketing company. It helped coordinate promotional posts by major influencers for artists, brands, and other digital creatives. It has aided in obtaining placements on major platforms like The Shade Room, Hollywood Unlocked, Rap TV, Worldstarhiphop, and a myriad of other networks. Avalanche can help create campaigns to reach over 100 million users in a single day across Instagram, Twitter, Facebook, and Tik Tok. This is due to the company's willingness to support the upcoming artists and content creators with excellent knowledge and the tools to do their work.
The company's digital news and media broadcasting division, VGMBS, is a network of various high traffic brands. It actively gathers the most recent news, and aims to present it in a manner that is likely to gain a reaction. This approach helps them obtain consistently impressive results. Avalanche is able to maintain customer relationships with hundreds of influencers seamlessly through intuitive digital modulation and a team of highly skilled industry personnel and marketing specialists. Avalanche's primary goal is to create high-quality marketing tactics for everyday brands and influencers.
Avalanche can develop creative content and create lasting visibility in any field. Avalanche has uses a tailored one-on-one approach with the vast majority of their marketing endeavors. Avalanche's phone support team is one of the most responsive in the digital marketing industry. Avalanche Viral focuses on developing marketing methods that translate to United States demographics. They understand the psychology of content creation and use this knowledge to effectively convey products and information.
Avalanche does thorough data driven research to target necessary consumer-bases across the internet. They specialize in collecting user data across different platforms and using it as intel for various client campaigns and future marketing developments. Avalanche's masterful use of data has allowed them to make leaps and bounds in the advancement of expansion techniques within the digitial marketing industry.
Avalanche owns The Viral Goats and VGMBS. These networks help Avalanche control its own piece of Instagrams total viral marketing potential. With over, 2M Total followers and growing, Avalanche's acquisition of VGMBS and The Viral Goats gives it the ability to instantly push content to viral proportions. These networks use memes, funny content, and news related posts to captivate audiences.
Monetization is key. The internet has given all brands and creatives the ability to reach consumers quicker than ever before. Avalanche is an expert in helping brands and creatives find paths to creating lasting sources of revenue. They help create effective Ad campaigns to expand the awareness of any brand or product. Avalanche manages a multitude of musicians and helps them develop streams of income through improving the strength and credibility of their brand on social media.
Avalanche Viral Media is changing the tide for many brands on social media. With the help of Avalanche, A myriad of artists have completed the daunting task of finding success within the music industry. Through top notch customer care, twenty-four-seven research and development and an emphasis on high quality service, Avalanche Viral is the number one digital marketing company on the internet. Stay tuned for more updates about the future of digital marketing and Avalanche Viral Media.
Social Links:
Instagram: https://www.instagram.com/avalancheviral
Twitter: https://www.twitter.com/avalancheviral
What Is Debt Consolidation and How Does It Work?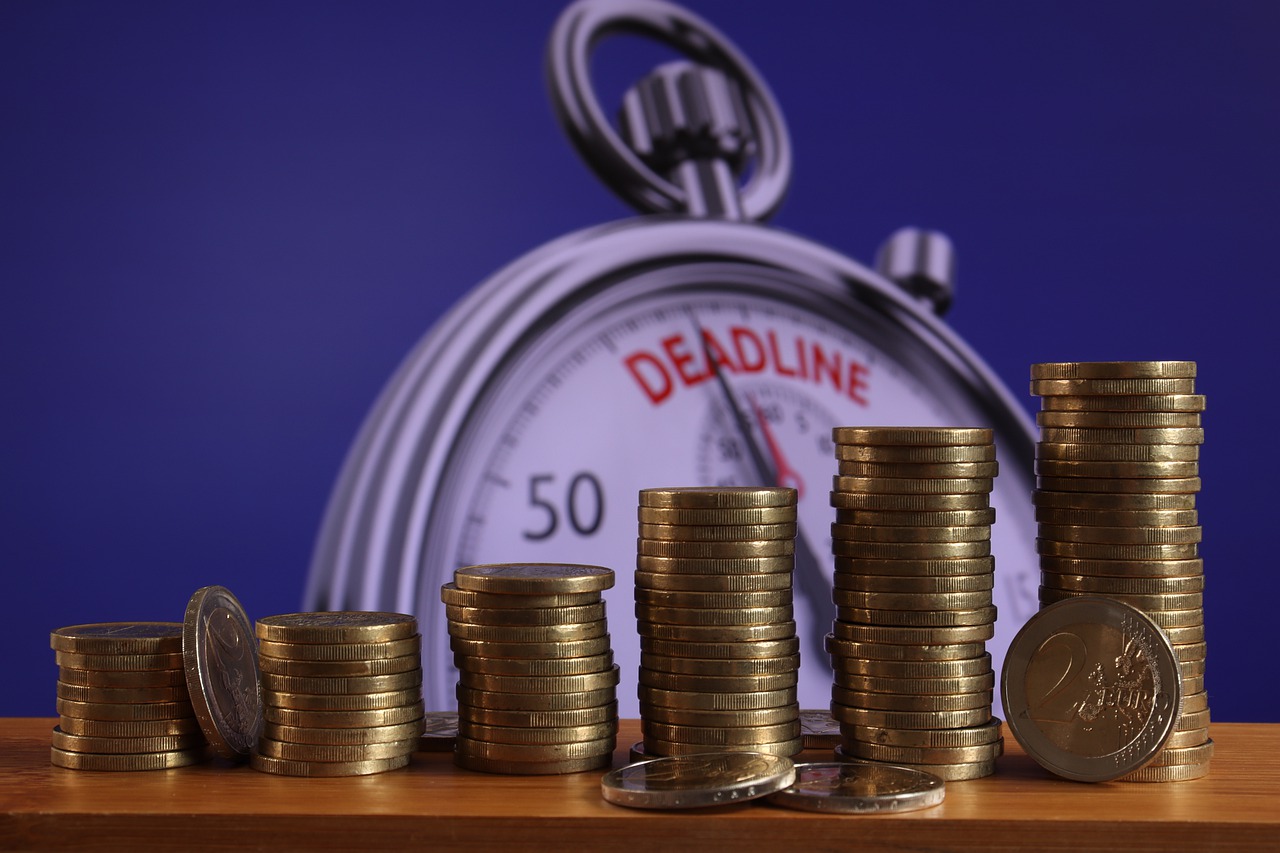 Debt consolidation combines all debts of an individual, often high-interest ones like credit card bills, into one payment system. 
Suppose you can secure a reduced interest rate. In that case, debt consolidation may be an ideal option for you, assisting you in reducing your overall debt and restructuring to help you clear it quicker.
This guide will walk you through what debt consolidation is and how it works. 
What Is Debt Consolidation?
Debt consolidation is a debt relief alternative that helps consumers bind multiple financial obligations in to one that can be regularly paid with a consolidation loan or a debt management plan (DMP).
This approach lowers the charges on debts and reduces the monthly payment. Debt consolidation sorts out the challenges faced by consumers, especially those who find it hard to service their numerous bills on time.
How Debt Consolidation Works
To consolidate debts, a borrower may request their bank or other loan providers for a balance transfer credit card, a personal loan, or a similar debt consolidation instrument. 
In the event of a debt consolidation loan, the lender may instantly clear off the borrower's outstanding bill, or the borrower may collect the money and pay their remaining sums. 
Similarly, most balance transfer credit cards feature a recommended method for combining a cardholder's current credit cards.
Although debt consolidation frequently reduces the amount a debtor owes monthly, it prolongs the repayment term of the merged debts. 
However, consolidating debts simplifies the payments process, making it simpler to handle finances—this is particularly beneficial for borrowers who have problems managing their money. 
Once the debtor's old liabilities have been sorted with cash from the new loan, they'll make just one monthly payment plan on the new loan.
Is Debt Consolidation The Same As Debt Settlement? (50 words)
While these are debt-relief options, they have a distinct difference. 
Debt consolidation transfers the borrower's loan from multiple creditors to a single creditor but does not reduce the initial amount. 
On the other hand, debt settlement targets to lower the consumer's debt levels. Settlement firms do not give loans; instead, they negotiate with creditors on behalf of the debtors.
Types of Debt Consolidation 
1. Debt Consolidation Loan
Debt consolidation loans are personal loans used to reduce a debtor's interest rate, simplify payments, and generally better loan terms. 
While personal loans are often accessible in credit unions and banks, many online loan providers also provide debt consolidation services. 
However, before picking an alternative, you need to seek debt advice to give you an insight into the hidden risks. Reputable FREE debt advice platforms, such as Reform Debt Solutions, could help you. 
2. Credit Card Balance Transfer
A credit balance transfer happens when a debtor applies for another credit card, often one with lower rates, and transfers their entire balance to the new credit card. 
Similar to other debt consolidation methods, this approach leads to a single repayment to manage, may cut on the debtor's monthly payment, and can lower the general fee of the debt by reducing the interest rate. 
Before deciding to go for a credit card balance transfer option, you should consider the accessibility of interest rates, transfer charges, transfer deadlines, and the implications of defaulting payment. 
3. Student Loan Consolidation
Student loan consolidation refers to binding different student loans into one. 
Besides reducing and streamlining monthly payments, graduates can benefit from borrower protections such as Public Service Loan Forgiveness. 
This concept is frequently used in combination with student loan consolidation, which entails consolidating multiple governments or private student loans into one personal loan.
4. Home Equity Loan
A home equity loan is a debt consolidation approach that includes obtaining a loan guaranteed by the debtor's home value. The cash is given to the debtor in a single payment, and they can use it for clearing off or consolidating previous obligations. 
After the money is disbursed, the borrower pays interest on the whole loan. Still, since their property secures the loan, they are likely eligible for a considerably lesser interest than a debt consolidation loan.
5. Cash-out Mortgage Refinance
A cash-out mortgage refinance happens when consumers refinance their mortgage for a sum more significant than the outstanding loan balance. The borrower can then withdraw the excess in cash and clear off other debts. 
This approach then allows the borrower to combine their other loan payments with the mortgage payment to make one payment. Additionally, when the loans are folded into a guaranteed mortgage, the rate is likely to be significantly less than the rate on the initial obligations.
Pros and Cons of Debt Consolidation 
Pros
Combines multiple loans into one and simplifies payment 

Can lower the borrower's gross interest rate

May reduce a borrower's gross monthly payment 
Cons
Providers can charge loan origination, balance transfer, or closing fees

Borrowers may lose their houses if they fail to pay off the consolidation loan

Some come with high rates
Bottom Line
Using debt consolidation as an option for debt relief comes with many shortcomings. And indeed, it's not the ultimate solution to the debt issue. Unlike the debt settlement approach, which reduces your loan, debt consolidation only transfers you to another lender. Besides, most of its methods tend to extend the time for settling your debts, attracting more interest rates.