How Avalanche Viral Media is Changing the Game

Digital marketing refers to the process of expanding the reach and monetization potential of content on the internet. Avalanche Viral Media is a widely known digital marketing company that has been revolutionizing various methods of widely accepted marketing tactics. Originating in 2019, Avalanche Viral Media began its journey  as an influencer marketing company. It helped coordinate promotional posts by major influencers for artists, brands, and other digital creatives. It has aided in obtaining placements on major platforms like The Shade Room, Hollywood Unlocked, Rap TV, Worldstarhiphop, and a myriad of other networks. Avalanche can help create campaigns to reach over 100 million users in a single day across Instagram, Twitter, Facebook, and Tik Tok. This is due to the company's willingness to support the upcoming artists and content creators with excellent knowledge and the tools to do their work.
The company's digital news and media broadcasting division, VGMBS, is a network of various high traffic brands. It actively gathers the most recent news, and aims to present it in a manner that is likely to gain a reaction. This approach helps them obtain consistently impressive results. Avalanche is able to maintain customer relationships with hundreds of influencers seamlessly through intuitive digital modulation and a team of highly skilled industry personnel and marketing specialists. Avalanche's primary goal is to create high-quality marketing tactics for everyday brands and influencers.
Avalanche can develop creative content and create lasting visibility in any field. Avalanche has uses a tailored one-on-one approach with the vast majority of their marketing endeavors. Avalanche's phone support team is one of the most responsive in the digital marketing industry. Avalanche Viral focuses on developing marketing methods that translate to United States demographics. They understand the psychology of content creation and use this knowledge to effectively convey products and information.
Avalanche does thorough data driven research to target necessary consumer-bases across the internet. They specialize in collecting user data across different platforms and using it as intel for various client campaigns and future marketing developments. Avalanche's masterful use of data has allowed them to make leaps and bounds in the advancement of expansion techniques within the digitial marketing industry.
Avalanche owns The Viral Goats and VGMBS. These networks help Avalanche control its own piece of Instagrams total viral marketing potential. With over, 2M Total followers and growing, Avalanche's acquisition of VGMBS and The Viral Goats gives it the ability to instantly push content to viral proportions. These networks use memes, funny content, and news related posts to captivate audiences.
Monetization is key. The internet has given all brands and creatives the ability to reach consumers quicker than ever before. Avalanche is an expert in helping brands and creatives find paths to creating lasting sources of revenue. They help create effective Ad campaigns to expand the awareness of any brand or product. Avalanche manages a multitude of musicians and helps them develop streams of income through improving the strength and credibility of their brand on social media.
Avalanche Viral Media is changing the tide for many brands on social media. With the help of Avalanche, A myriad of artists have completed the daunting task of finding success within the music industry. Through top notch customer care, twenty-four-seven research and development and an emphasis on high quality service, Avalanche Viral is the number one digital marketing company on the internet. Stay tuned for more updates about the future of digital marketing and Avalanche Viral Media.
Social Links:
Instagram: https://www.instagram.com/avalancheviral
Twitter: https://www.twitter.com/avalancheviral
Hassan Chowdhury, An Innovative and Ambitious Young Entrepreneur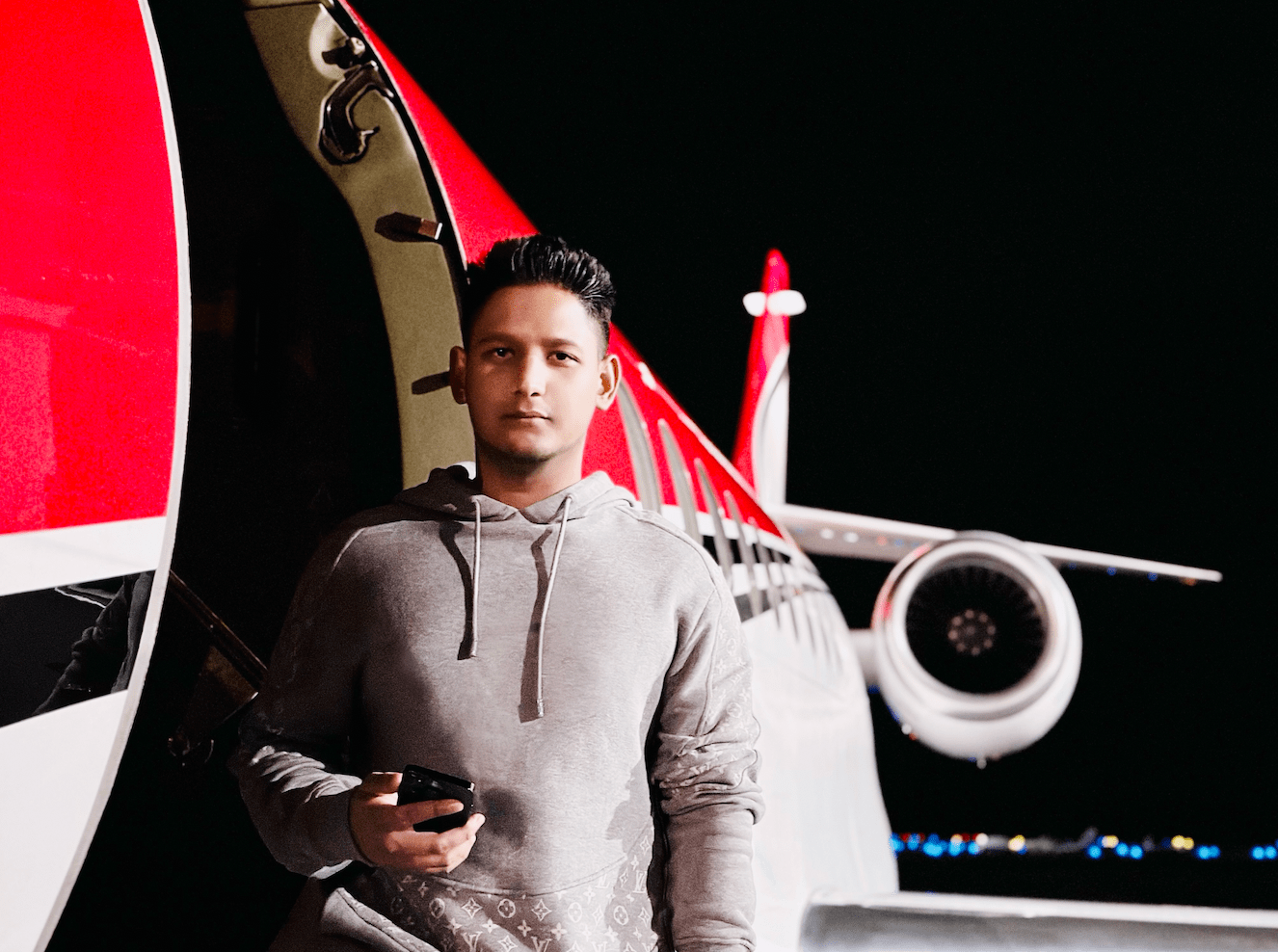 Hassan Chowdhury is already building a name for himself in the luxury hospitality and real estate industries despite being only 26 years old. He has accomplished remarkable success in a relatively short time, and as a result, he has firmly established himself as one of the most successful businesspeople in the United States.
Hassan was born in Houston, Texas, and raised there by parents who are both extremely successful businesspeople in their own right. Hassan was motivated to pursue his business dreams by watching his parents run multiple manufacturing plants for make up and make up brands for the past 45 years. This example of success was the driving force behind Hassan's decision to pursue his entrepreneurial goals. His parents taught him at an early age the values of the necessity of hard work, devotion, and ambition. They took him on travels all around the world as he became older to show him the significance of different cultures and experiences in other parts of the world. Hassan was on one of these travels when he first realized he had a deep interest in hospitality and high-end lifestyles.
He founded his own hospitality company in New York after college. He collaborates with some of the city's most well-known nightclubs to host events, including Lavo Nightclub and Fleur Room Rooftop. However, the chaos caused by the COVID-19 pandemic in the hospitality business was a direct result of this epidemic. Hassan did not throw up the towel but viewed this as an opportunity to extend his business into the luxury real estate industry. Shortly after establishing Bouge Villas, a prestigious real estate firm with headquarters in Miami, Florida, he began purchasing real estate in the area. He gave each home its one-of-a-kind design and then put them up for rent on a short-term basis.
As the constraints on COVID-19 were loosened, he saw his business go from strength to strength. After that, he broadened his real estate holdings to include homes in other cities, such as the Hamptons in New York, Fort Lauderdale Beach in Florida, Tulum in Mexico, and Cartagena in Colombia. Soon, he will also expand to Nashville, Tennessee, and Dubai, United Arab Emirates. However, Hassan didn't stop there and continued. In addition, he established his very own Private Members Club, the MetaFly Club, in collaboration with M2Jets to provide customers with access to luxury private flying and additional hospitality advantages. In the middle of 2023, it will be the first Private Jet Company to provide membership denominated in NFT.
The long hours of labor, unwavering commitment, and lofty goals that Hassan put in allowed him to achieve his goals. He has also demonstrated that it is possible to make the most of even the most challenging circumstances so long as one has the appropriate mentality and attitude. His objective is to achieve worldwide renown for providing the highest level of hospitality that is humanly possible to his customers. Hassan is optimistic about the future. He has big ambitions to continue growing Bouge Villas and MetaFly Club while preserving his status as one of the most successful business owners in the United States. Follow @hassanc.official on Instagram to keep up with Hassan's progress. His story of hard work and determination is sure to serve as inspiration to many aspiring young businesses.