Sequans Communications unleashes the phenomenal gains of 4G and 5G chips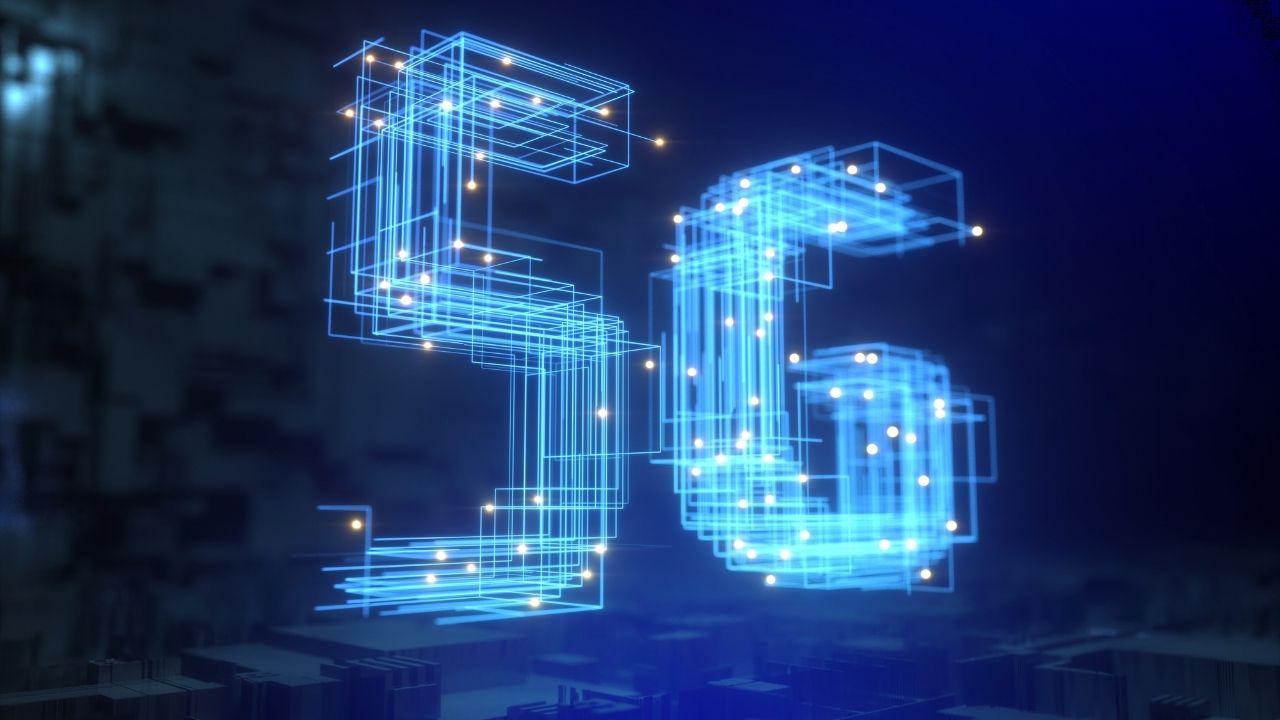 Business models widely embrace IoT connectivity's emerging concept (Internet of Things) to achieve flexible and agile connectivity to meet network performances required for devices' efficient performances.
The technology of broadband networks has bought a radical improvement in connectivity and has constructively contracted the distances between two far-off users. In telecommunications, broadband is wide bandwidth data transmission that transports multiple signals and traffic types. There has been extensive work and development done for the efficient working of the broadband network. The novel innovation of 4G and 5G chips and modules aids in the working of the broadband system. These wireless chips are designed sophistically and encompass a microprocessor that provides the logic for sending and receiving data (including voice and video) on a telecommunications network. As a result, additional devices are not needed for these functions.
The 'G' in 4G and 5G stands for generation. These latest models chip are avant-garde and acquire complex yet high-tech systems to ease communication and make the process faster. They are a mode of electronic highway and succors to provide fast, uninterrupted, and streamlined internet supply.  After manufacturing, these chips are delivered to IoT companies who use these chips in applications and devices to provide efficient and powerful cellular networks to their customers and users.
These a la mode chips can be used in various devices, including smartphones, tablets, PCs, and other applications requiring fast and efficient internet access.
Ian Fogg from OpenSignal, a mobile data analytics company, articulates,
"Whatever we do now with our smartphones, we'll be able to do faster and better. Think of smart glasses featuring augmented reality, mobile virtual reality, much higher quality video, the internet of things making cities smarter. But what's really exciting is all the new services that will be built that we can't foresee."
The gains of these ultra-modern network chips are colossal. This wireless innovation reduces Wire Routing Congestion. Arteris network-on-chip interconnects fabric technology significantly reduces the number of wires required to route data in an SoC, reducing routing congestion at the backend of the design process. The distributed architecture of the Arteris network on chip interconnect fabrics allows for precise placement of pipelines (aka "register slices") to efficiently resolve timing closure issues without affecting other areas of the chip.
Further, network chips acquire higher networking frequencies which simplify the hardware required for switching and routing functions. This thereby allows SoCs with chips to interconnect fabrics to reach higher operating frequencies. Moreover, chip technology makes it easy to swap IP blocks to create derivative chips or to respond quickly to engineering change orders (ECOs) during developments.
It eliminates the need for archaic routers and saves prodigious time, thereby excelling efficiency and productivity. It contributes to higher computer performance. The invention of 4G and 5G chips are transforming and highly developing the telecommunication industry. They are revolutionizing the networking industry and growing it at a fast pace.
Based in Paris, France, Sequans Communications plays an imminent role in providing constructive services to companies to enhance their networking and telecommunication. This is a fabless semiconductor company, a developer and provider of cellular IoT connectivity solutions, including chips, modules, and development platforms. They sell their chips and modules to cellular IoT device makers, ODMs, and OEMs directly and via key distributors.
Comprising a colossal experience of 17 years, Sequans is a phenomenal company that is providing 4G and 5G. Listed below are some of their high-tech chips;
Monarch 2 LTE Cat M1/NB1/NB2
Monarch N LTE Cat NB1/NB2
Monarch LTE Cat M1/NB1/NB2
Calliope 2 LTE Cat 1
Calliope LTE Cat 1
Colibri LTE Cat 4
Cassiopeia LTE Cat 4/6
Their module partners include Renesas, Telit, Thales, Skyworks. Platform partners include Microchip, Renesas, NXP, Kigen (ARM). Distribution partners include Digi-Key, Avnet, Richardson RFPD, and Mouser Electronics.
The rip-roaring company comprises an efficient team including CEO Georges Karam and CFO Deborah Choate. Their CEO articulates,
"In designing Monarch 2 GM02S, we have painstakingly refined every key feature of our original Monarch GM01Q module to deliver the world's most advanced cellular IoT connectivity solution available today. The new Monarch 2 GM02S has been designed for the highest possible efficiency and lowest cost at every level—from chip to module—with no compromise on performance. This is evident in the module's ultra-low power consumption and its advanced features that no other competing module in the industry provides."
A complete guide to the best chatbots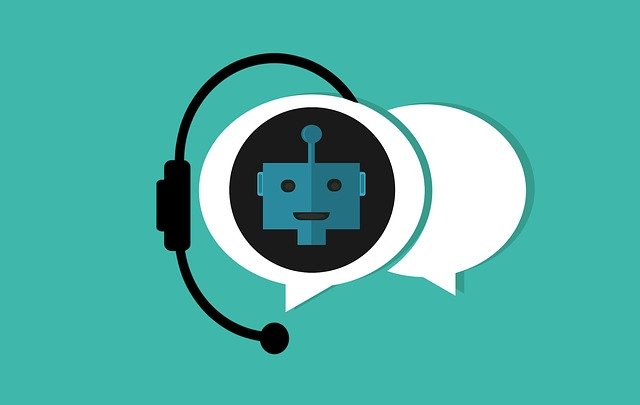 Chatbots are quickly becoming a best practice for customer service. They provide businesses with the opportunity to improve their customer experience and to be more accessible in an era when phone calls and emails may not always be possible or appropriate. Finding the best chatbot is all you need to make your customers happy!
The chatbot revolution is upon us. Chatbots have been on the rise for a few years now, and they are showing no signs of slowing down. Technology continues to advance, and there will be better solutions coming up every day. Therefore, it will be important to stay informed of the latest technologies and trends to get the most effective chatbots for use. To get the best results, you must understand the different types and the best practices for chatbots.
Understanding the Different Types of Chatbots
Chatbots are programs that use artificial intelligence to simulate conversations with human beings over instant messaging services like Facebook Messenger and WhatsApp. They can provide information about products or help customers solve problems in a natural-sounding conversational tone.
There are different types of chatbots you can create depending on the type of business. They range from customer service bots to news bots. Chatbots might be the answer if you are looking for an effective way to communicate with your customers. However, experts design chatbots differently to serve different purposes. Here are different types of chatbots and their definitions:
Conversational bots. These mimic human conversation by using machine learning algorithms to generate responses for users. They ultimately help customers to make decisions.
FAQ bots. These offer pre-generated answers to commonly asked questions. They will recommend options and knowledge base information to the users for more help in their search for answers to what they need.
Personal assistant bots. These types of chatbots perform tasks like scheduling appointments or helping people find items on websites. There are task-specific bots to help users with specialized needs.
Generic chatbots. Typical examples here are Siri and Alexa. These are open-ended bots that can typically answer any question. They are too general, and businesses would not prefer using them to address their specific needs.
The Best Practices for Chatbots
In today's world, everyone ones to stay connected. With the use of social media, instant messaging, and other types of digital communication, it is easy to stay in touch with friends and family all over the globe. However, there is sometimes a downside to this type of connection: we're always on! This habit can lead to habitually checking your phone for messages or updates even if you don't have anything pressing going on, a bad technology habit that can turn into an addiction as time goes by. Fortunately, there is a way out: chatbots.
Chatbots allow users to connect using artificial intelligence (AI) without being constantly logged onto their devices. So, what are the best practices for chatbots? There are important things to put into consideration. Here is a list of some things that can help make your chatbot successful. They include:
Making sure the bot is intuitive and easy to use. The chatbot should serve its intended purpose and help your business realize its goals and objectives for growth.
Being transparent about the type of data collected from users. Your contacts should feel safe when issuing out their data via the chatbot and get to know the help they will be getting by doing so. 
Providing options for how often people receive messages from the bot. Your chatbot shouldn't be a bother to your users. Therefore, the chatbot design should factor in options for users to pick at their pleasure.
Offering an option for scheduling automated messages in advance. This feature is a great option to help your customers get what they want in good time without wasting time.
Final Thoughts
Chatbots are a new frontier in the world of customer service. With chatbots, businesses can provide 24/7 support while at the same time scaling up their customer service without hiring more people. Chatbots have many benefits for business owners, but they often don't know the best practices that will help them get the most out of their bots. Use the ideas highlighted here to get the best chatbot for your business.