How Berite Labelle Is Translating Her International Modelling Career Into Acting Through Passion and Self-Care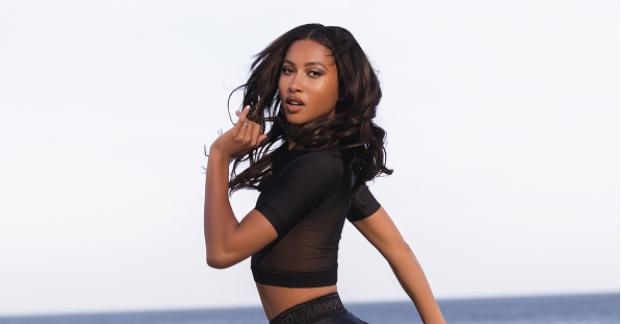 Moldovan-born beauty Berite Labelle has shed her chrysalis to emerge as an actor and writer.
For several years, Berite has deconstructed, redefined, and developed her modeling skills into techniques fit for an A-list actor.
The path from the catwalk to the film set is a walk of fame mastered by Hollywood legends including Grace Kelly, Nicole Kidman, and Noémie Lenoir. Naomi Campbell successfully transitioned to the small screen as an actor and performed brilliant comedy roles spoofing herself with perfect timing and delivery. Former model and Emmy Award winner Tyra Banks turned to acting and hosted her eponymous chat show. She also birthed an industry from her modeling career and today has a net worth of $90million.
Passion First
Berite's passion for communication is at the core of her acting and writing ambitions. She aims for both movies and the stage.
Already established as a successful model in Europe, Berite's vertical performance started in 2019 when she participated in the World Championship of Performing Arts competition in Long Beach, California. She entered the Spoken Model category and claimed first place. Propelled by her competitive success, she went on to study acting at the New York Film Academy on a partial scholarship. She also competed in dramatics and comic monologues performances in Los Angeles.
During her modeling career, she showcased luxury brands including La Perla and France's Aubade lingerie house at The Four Seasons Hotel – Geneva, and luxury jeweler Faberge. She also walked the runway for Tiffany's fashion week in Paris and represented hair giant Toni & Guy.
"At the same time as modeling, I joined a small theatrical company in Switzerland. I decided that it was my mission to become an actor. As well as working with the theatre company, I set about teaching myself English. Communication is key in acting, and the more languages you can communicate in, the better."
Emotional Intelligence
Berite has acted in music videos and is working on a project where she serves two different roles of important historical women: the last Egyptian Ptolemaic queen Cleopatra and the Victorian English writer Mary Wollstonecraft. Berite is also writing scripts. 
"I love communicating in different languages, as shown by competing in California. Today my overarching professional desire is about expression and interchange. I am inspired to communicate as an actor on a deep emotional level. To tell a story non-verbally," says Berite. 
"Acting demands a high level of emotional intelligence that is outward-facing and creative, but you also need to be able to run a business. As an entrepreneur, I am the founder and CEO of my entertainment company – Berite Labelle."
It is hardly surprising that Berite pivoted toward acting. Adaptation and learning new cultures are hallmarks of her childhood. Born in the tiny former Soviet country of Moldova in Eastern Europe, Berite traveled the world with her Chadian father, who worked for the United Nations. Constant traveling meant new schools, cultures, and languages. Berite thrived until her father died when she was 14 years old. Her family decided to send the teenager to school in Paris, where she fell into bad company.
It took three years for the young woman to determine that she was the only person empowered to change her life. It was an epiphany that changed the course of her life, and she walked away from the shady side of teenage years. At 17 years old, Berite enrolled in a diploma course studying commerce to set a positive direction. As part of her education, she landed an internship with the exclusive Swiss watchmaker and jeweler -Bucherer est 1880. During this time, the young woman understood that her way forward was to become a model. She immersed herself in a sophisticated and creative life.
Dream Big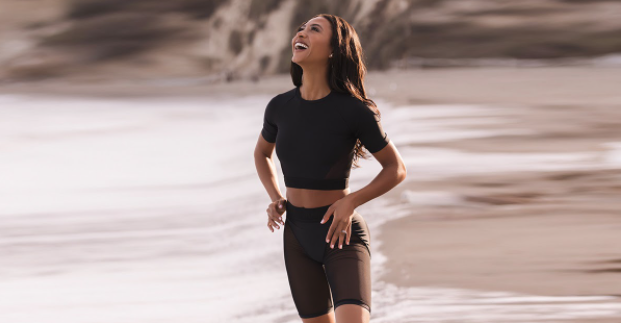 It was not the first time Berite considered modeling as a career. As a child, a colleague of her father predicted the little girl would become a model. The prophecy triggered Bertie's lifelong love of fashion, and the little girl's favorite entertainment was watching Fashion TV. She also took up ballet, which helped her modeling career bloom.
To this day, the entrepreneur continues to dance as both a way to express her creative energy, de-stress, and maintain her physical form. She has also performed in music videos. 
Indeed, a successful modeling career requires strict discipline and self-care – two covenants are a must for a career as an actor.
"It is essential to stay in shape, so I still dance, and I also enjoy going hiking, and I practice yoga. Drinking plenty of water is great for your skin, and I have a routine for sleeping and looking after myself," Berite explains. 
"Selfcare is as much of a priority as self-love. When you develop your routine and perform it faithfully, you learn how to love yourself and properly care for yourself. Confidence is important in the world of entertainment. To take good care of others and to love them authentically, you must feel good about yourself. It helps if you never forget about your own needs and feelings," she says.
Self Care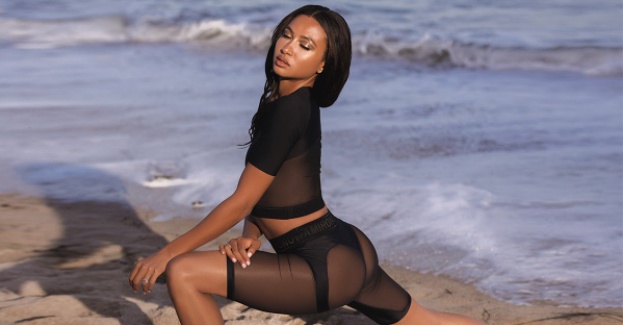 Berite is a great believer in reading for pleasure as self-care; "reading scripts, books and work-related material counts as self-care."
Given that Berite is often exploring another person's character, working on mastering accents, or running her business, she likes to check out of her dynamic workspace through meditation. She has also discovered a rich vein of joy by continuing her education with online acting courses with Acting Center in Los Angeles.
The final thread of Berite's self-care regime is twice weekly hair and face masks, which she believes are well-earned breaks from a fully engaged life.
Choosing a Reliable Roofing Contractor: 10 Questions to Ask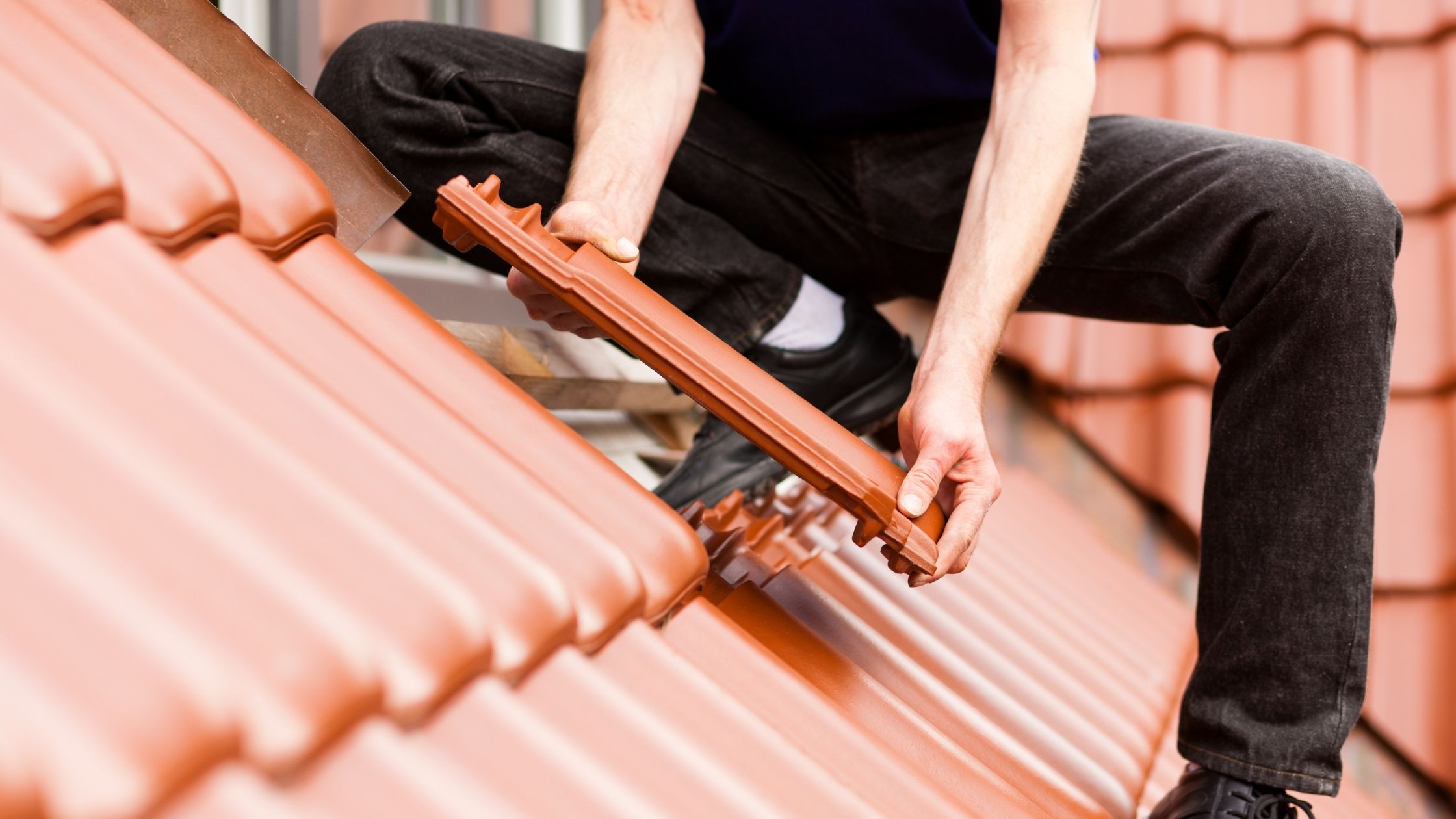 The durability and safeguarding of your home are heavily reliant on the state of your roof. Whether you're confronted with repairs, a full replacement, or the installation of a new roof, the selection of the perfect roofing contractor holds paramount significance. Determining whether you're selecting the best option among the abundance of choices available can be difficult. In order to help you with this crucial decision-making process, we have painstakingly put together a list of 10 crucial inquiries to ask potential roofing contractors.
1. Are You Licensed and Insured?
Verify the contractor's eligibility to operate in your locality by scrutinizing their credentials, and be sure to demand evidence of insurance. The significance of this step lies in its role as a protective shield, guarding you against potential liability should any accidents or property damage transpire during the course of the project.
2. How Long Have You Been in Business?
Experience matters in the roofing industry. Contractors with a long history of successful projects are often more reliable and capable of handling various roofing issues.
3. Can You Provide References?
In the process of choosing a contractor, it is imperative to request references from their previous clients. A trustworthy contractor will not only furnish you with a roster of contented customers but will also supply their contact details, affording you the opportunity to reach out directly and delve into their firsthand experiences. This direct feedback will provide invaluable insights into the contractor's performance, professionalism, and dependability, empowering you to make a well-informed decision.
4. What is Your Specialty?
Roofing contractors may specialize in specific types of roofing materials or projects. Make sure they have experience with the type of work you need, whether it's asphalt shingles, metal roofing, or commercial roofing.
5. Do You Offer Written Estimates?
To foster clarity and preempt potential misunderstandings, it is strongly advised to refrain from solely relying on verbal estimates. Instead, it is prudent to seek a thorough, written estimate that encompasses all critical facets of the project. This written estimate should include a complete analysis of the necessary materials, an estimate of labor expenses, and a clearly defined schedule outlining the project's key checkpoints and the anticipated completion date. By employing this tactic, you can provide the groundwork for good communication and guarantee that all stakeholders are aware of the needs and parameters of the project.
6. What Warranty Do You Offer?
Inquire about the warranties they offer for both materials and workmanship when choosing a contractor. An honest and reliable contractor will always stand behind their work and provide thorough warranties that shield you from any potential flaws or problems that might develop later. These guarantees not only give you peace of mind, but they also show how dedicated the contractor is to producing top-notch outcomes and assuring your pleasure throughout the entire process. So, don't hesitate to ask about the warranties and make an informed decision that gives you added confidence in your choice of contractor.
7. Do You Have Proper Permits and Documentation?
Ensuring that the contractor you hire will manage all the necessary permits and paperwork on your behalf is of utmost importance. This proactive approach not only conserves your valuable time and effort but also serves as a protective barrier against potential legal complications or entanglements that could surface down the road. By entrusting these responsibilities to a dependable contractor, you can enjoy peace of mind and dedicate your focus to other aspects of your project or business with unwavering confidence.
8. What Safety Measures Do You Have in Place?
Ensuring safety should always be a paramount concern when undertaking any roofing project. It is crucial to inquire about the contractor's safety practices, which encompass not only the equipment they utilize but also the extent of their training. By doing so, you can help guarantee the well-being and security of all individuals involved in the project, fostering an environment that prioritizes safety above all else.
9. How Will You Handle Unexpected Issues?
When embarking on roofing projects, it's essential to acknowledge that they can occasionally unveil unforeseen issues that were not initially apparent. Engaging in a candid conversation with your contractor regarding their contingency plans for addressing these unexpected challenges is of paramount importance. Furthermore, it is prudent to inquire about the potential extra expenses that might arise due to these unanticipated circumstances. Establishing a transparent understanding of how the contractor intends to manage such situations contributes to a more streamlined and prosperous roofing project.
10. What Is Your Timeline for Completion?
To maintain a seamless workflow, it's essential to gain a thorough grasp of the project's schedule. Delays can be a source of significant frustration, which underscores the importance of having a precise understanding of what lies ahead. This knowledge empowers you to plan and allocate resources with precision. Being well-informed about the project's timeline enables you to anticipate and address any possible challenges or obstacles that may emerge, ultimately contributing to a more successful and efficient execution.
*Bonus Tip: Check Online Reviews and Ratings
Prior to reaching a final decision, it's advisable to conduct an online review and rating check for the roofing contractor. Platforms such as Yelp, Google, and the Better Business Bureau can furnish valuable insights regarding their reputation and levels of customer satisfaction.
Selecting the appropriate roofing contractor is a momentous decision that holds the potential to influence the long-term structural soundness and overall value of your home. By posing these 10 critical questions and undertaking comprehensive research, you'll be fully equipped to choose a dependable roofing contractor capable of delivering top-notch workmanship and providing you with peace of mind throughout your roofing project.