How Diogo Snow Became a Household Name for Celebrity Collectors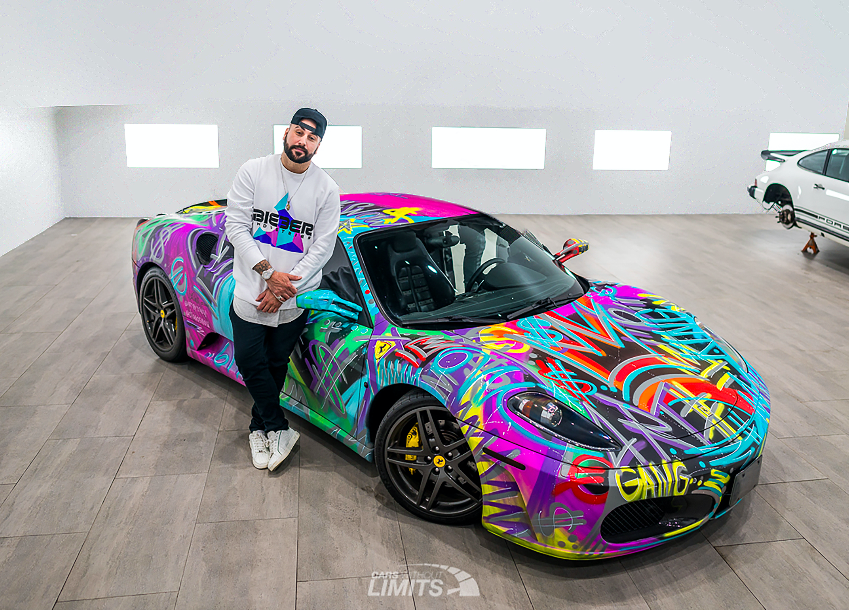 In this day and age, music stars and Hollywood celebrities are among the new generation of art collectors – with money for this expensive hobby, they are becoming more sophisticated and involved in the world of art. This is why celebrities like Kanye West, Pharrell Williams, and Jay-Z boast impressive collections of critically-acclaimed art.
Diogo Snow, well known by his artist name D-Snow, has built a reputation as a household name for many celebrity collectors. The artist started his career in his early teens in Brazil, with a passion for graffiti and street art. As he developed more as an artist, he explored a variety of materials like spray paint, acrylic, epoxies, diamond dust and crystals. The combination of expressive mediums allowed Diogo to create compelling three-dimensional artwork that captures attention.
As a multidisciplinary artist, coming from a musical background before venturing into the art world, Diogo Snow possesses an unparalleled understanding of popular culture and how to harmoniously incorporate iconic symbolism into his work. His vibrant and innovative style attracted considerable attention, and it wasn't long before acclaimed exhibitions extended Diogo invitations to display his artwork alongside some of the world's most renowned artists.
Penetrating the celebrity market, however, would prove to be perhaps Diogo's most impressive accomplishment in his artistic career. His launch into the celebrity sphere began when the owner of Luxuri Rental — the #1 leading vacation rental in Miami – contacted Diogo to paint a mural for the Picasso mansion. The following day, rap-star Tory Lanez rented the mansion to shoot a music video and Diogo's mural was on full display for Tory's entire audience to see. This exposure was instrumental in garnering celebrity attention to his artwork — and soon the world recognized his name and his signature style became well-known. 
He made a piece for Brazilian footballer Neymar Jr., who put it in his favourite part of his Parisian house. That single painting was seen by celebrities and their audience alike when they would go to his house, pose in front of Diogo's painting, and share it on their social media. This segued into making art for the biggest names in stardom: BadBunny, Fetty Wap, Sean Paul, Megan Thee Stallion, Da Baby — only a few names in the impressive clientele Diogo has amassed.
Diogo's recognition and success in Hollywood continued to flourish; in what proved to be a monumental year for Diogo, he was further chosen by Universal Music to paint a mural posthumously in tribute to the chart-topping rapper JuiceWrld. Outside of his talents as an artist, Diogo possesses a savvy mindset for networking and connecting with his community. By displaying his art on Instagram, Diogo was able to capitalize on his stardom and attract some of the most prominent names in popular culture. 
Diogo's recognition gave him the confidence and credibility to reach out to Justin Bieber's father, Jeremy Bieber, to create a custom piece for his home. Diogo created a custom painting for Jeremy and two custom sculptures — one of which would catch the attention of Justin Bieber himself. Diogo's work was met with such acclaim that Jeremy reached out to Diogo to create a custom piece for Justin and Hailey Bieber's new home as a Christmas gift. The painting was seen in Justin Bieber's YouTube docuseries Seasons — further exposing his artwork. Diogo also formed a partnership with Jeremy Bieber to become the Art Director for Bieber Industries: an agency with a mission to help emerging talent. Diogo actively designs for the agency and is currently working on a big project for 2021 with the Bieber family.
More recently, in 2020 — after a year of hard work and a contribution from a close friend at Kilani Jewellery — Diogo had the opportunity to deliver an iconic art piece to Canadian rap superstar Drake. This would be Diogo's second custom artwork for the rapper; however, this special three-dimensional masterpiece showcased how far Diogo has progressed as an artist — defining his signature style of artwork.
Diogo's accomplishments and celebrity relations have transformed him into a celebrity in the world of art. With an ever-expanding clientele and tenacious devotion to his passion, Diogo Snow is destined to become one of the most well-known artists of the 21st century.
The Courageous Journey of Marvin Lee Miller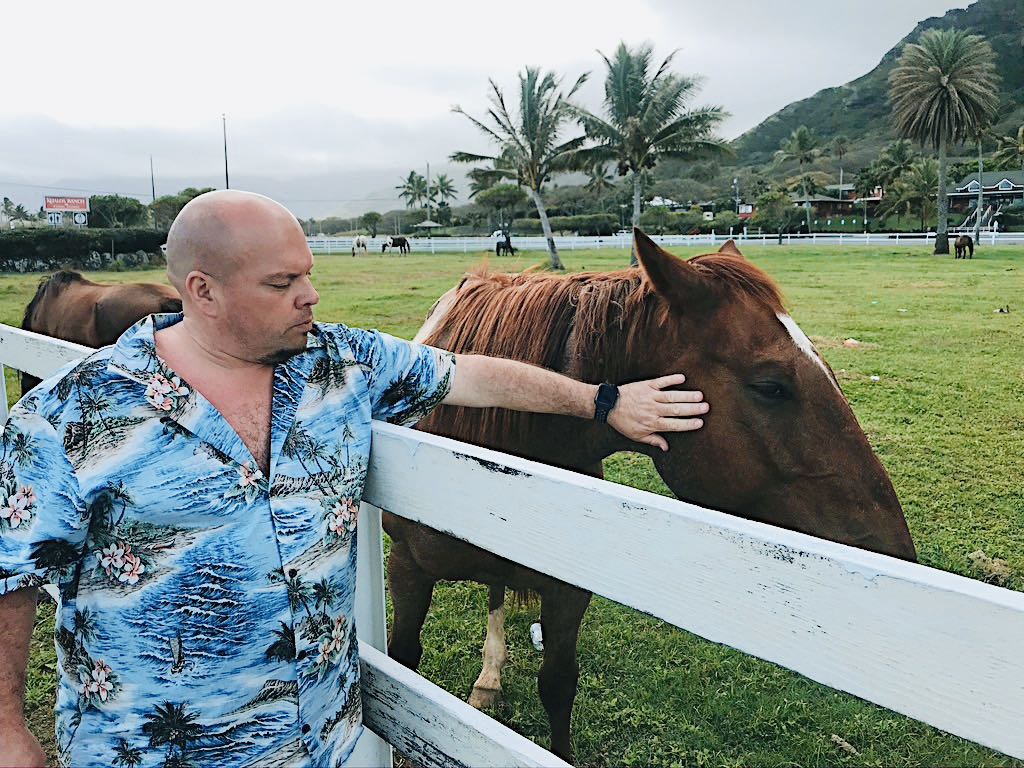 Marvin Lee Miller, an undergraduate research assistant trained in the intellectually conducive laboratories of UC Irvine and UC Berkeley, believes in accepting the new challenges that come his way and move ahead. 
Even after a few years, Marvin couldn't imagine how his life would take a sharp U-turn as he got himself engrossed in scientific research and studies. He has a very humble background. Born in Tijuana, Mexico, Marvin had faced a lot of hardship in his childhood. 
"In a poverty-stricken atmosphere, I knew that only my education could help me—no one else. Initially, I too committed lots of mistakes. I know there's no excuse for my mistakes. But I took them as my life lessons and moved on. I didn't receive much support from the people around me. They didn't show me the right path," Marvin stated. 
During his adolescent days, his poor associations got him to prison, where he had to spend seven years of his life. 
Looking back, Marvin considered those days were the most difficult phase of his life. He grew up as a foster child and had no guardian to guide him. Things could have been much different if he had a guardian to mentor him when he needed them the most.  
Despite all his past mistakes, Marvin knew that he was a kind-hearted man with an intellectual mind. Bidding adieu to his turbulent past, Marvin vowed to do something bigger and better in life. But he had more roadblocks ahead. 
Once he went out of prison, he faced stiff challenges from his family members as they declined to take him back home. And thus, heartbroken became homeless soon. He had no money, shelter, or even a true friend at that time to at least help him meet the basic needs of life while offering some moral support. 
And as they say, Books are best friends. Marvin soon started reading lots of books. Gradually, he started grasping the significance of education in life and spent a lot of hours on his education. 
Marvin is still grateful to a few generous individuals, including his teachers and counselors who infused the right thoughts in him, which proved to be a turning point in his life for good.  
Right now, Marvin is an undergraduate research assistant trained in the laboratories of UC Irvine and UC Berkeley. 
The university deserves full credit for Marvin's intellectual development. Over the last few years, he has been able to hone his technical knowledge, interpersonal skills, and professional acumen. He worked with a dynamic team of scientists and academicians who infused necessary research skills into Marvin. 
"I'm fortunate enough to have served as a volunteer for an oncology department at UC Irvine for two years. During this phase, I learned a lot of things, including skeletal muscle research at UC Berkeley. I am now majoring in Molecular and Cell Biology, which is giving me enormous opportunities for research and further studies." Marvin explained. 
Even though Marvin had a tough childhood experience, he was always interested in studies. As a kid, he loved science and gradually fell in love with Physics and Biology in higher classes. But before he could move to University, his mistakes got him to jail. 
However, as we know where there's a will, there is a way. Soon, Marvin not only found his lost mojo in education and research, but he became even more serious and dedicated with his studies, research, and practical classes. 
Marvin has already earned four Associate's degrees from Santa Ana College. He'll also shortly receive his Graduation Degree in Molecular & Cell Biology. Right now, Marvin is fully concentrating on earning his Ph.D. degree. Marvin aims to develop new medicines and path-breaking solutions to curing serious diseases like Cancer and heart-related ailments.