How it all Started with Alina K, a Dream that Became a Reality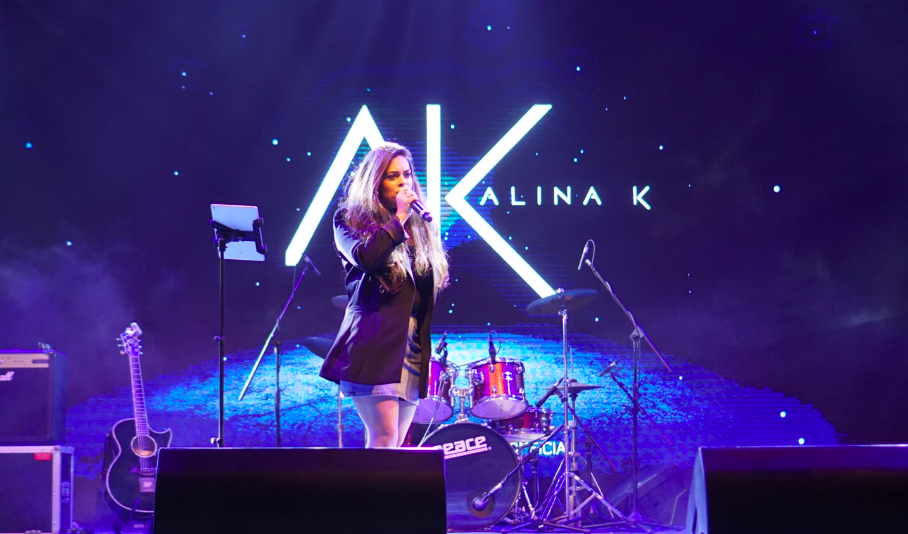 Alina K, the Dubai based singer has been in news for her unique voice and excellent singing talent. Since her childhood days, she developed a deep passion for singing and dived into the singing world to follow her dream of being a singer. Alina K's songs have been getting popular on various music platforms and she has been receiving an excellent response from the audience for her elegant singing style.
The Romanian – Lebanese singer was born in Bucharest, Romania and is based in Dubai. It was in 2014 when she dived into the music world on professional grounds. For her, it was not that easy to follow her passion to become a singer. She faced a lot of struggles and went through a lot of bad experiences to constantly move forward. However, the success of her debut single, "Love is Blind" filled her with a lot of positivity and hope. It got an excellent response and crossed 13,000 views within the first week of its release.
After the success of her first single, she released many singles namely, Get Up, Would You, Taking Back Time, Only Love, and New Fire. Her latest single Only Love is making a lot of noise among the listeners and it is receiving an excellent response. Alina K sings in English, French, Romanian, Spanish, and Italian languages. She possesses an outstanding vocal capacity with an adventurous blend of traditional Arabic and western sounds. All her singles are available on various music platforms such as Apple music store, youtube, Anghami, and she also makes available all her new singles on her official website.
Jamal Antar Speaks Out About Working with Barbara Streisand in Netflix's "The Politician"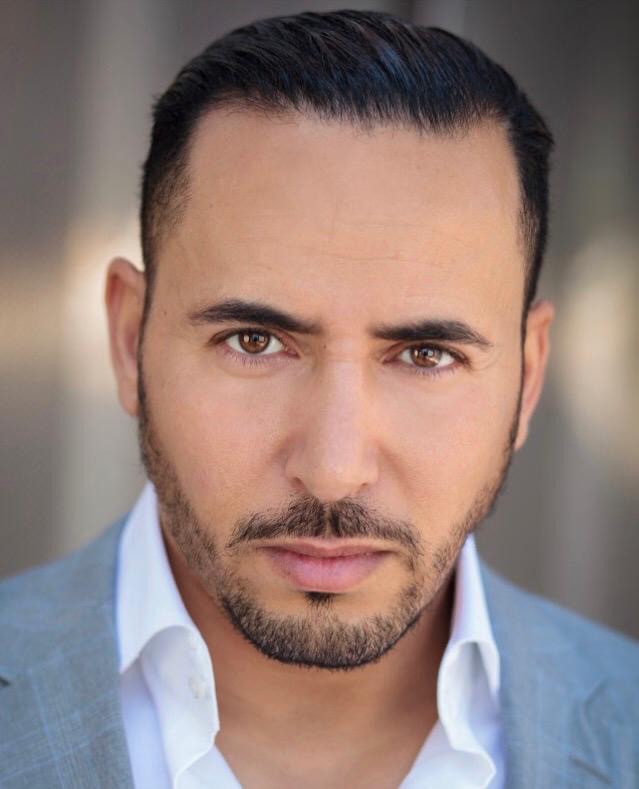 Jamal Antar is a French-Moroccan actor born on December 23rd, 1976 in Toulouse, which is in the South of France. Antar was born to Moroccan immigrant parents who worked as a property developer and housewife; together they had three children, including Antar, who is the eldest of 3 brothers. Antar grew up in a neighborhood that was on the on the rougher side, and it was in this neighborhood that he learned to develop a tough persona; this persona is similar to the many Mafioso roles that Antar is now famous for playing in a variety of different roles.
Jamal recently spoke about his experience while working on The Politician. This critically acclaimed Netflix show is a comedy-drama created from the talented minds of Ryan Murphy, Ian Brennan and Brad Falchuk, who double as executive producers along with Gwyneth Paltrow, Ben Platt and Alexis Martin Woodall. The show focuses on a wealthy Santa Barbara high schooler named Payton Hobart, played by Ben Platt; in the first season is a high school student running for student body president, but the premise of the show is to focus on a different political race that Platt's character is campaigning for every season.
The show is notable for having some famed directors for certain episodes, including Barbara Streisand. Regarding his experience filming for The Politician, Antar said: "I was honored to having Barbara Streisand as a director on The Politician [on Netflix] because she is a huge and very talented actress and movie director." After speaking about the honor of having the famous Barbara Streisand as a director, Jamal continued: " I was happy and it was an amazing experience to work on that show next to Zoey Deutch, I was the secret agent service who catching and holding her with handcuffs[.]"
Antar is one of the most well-known up and coming Moroccan actors currently working in the film and television industry today. He is well-known for his excellent dramatic work, as well as his roles which utilize his natural tough persona that is rooted in the experiences he had growing up in a rough neighborhood. His natural experiences have allowed him to create a genuine persona that shines through in every role.
In addition to his work on the aforementioned Netflix's The Politician, Antar has worked on shows such as NCIS: LA, LA'S Finest, Seal Team, and 68 Whiskey. Many of his roles are related to the mafia and similar character roles that allow Antar to embody the tough persona that he naturally developed as a child.
As Antar's career continues to develop, many in Hollywood will no doubt have their eye on this talented actor who has frequently showcased his skills in character work and dramatic acting; skills which are sure to continue to leave an impression on viewers around the world, whether they are watching his latest work in Netflix's The Politician, catching his work on older shows, or eagerly waiting to see what Jamal Antar is cast in next.