How Leor Massachi Conquered The Startup World And Became The Co-Founder Of His Company Dandy By Age 20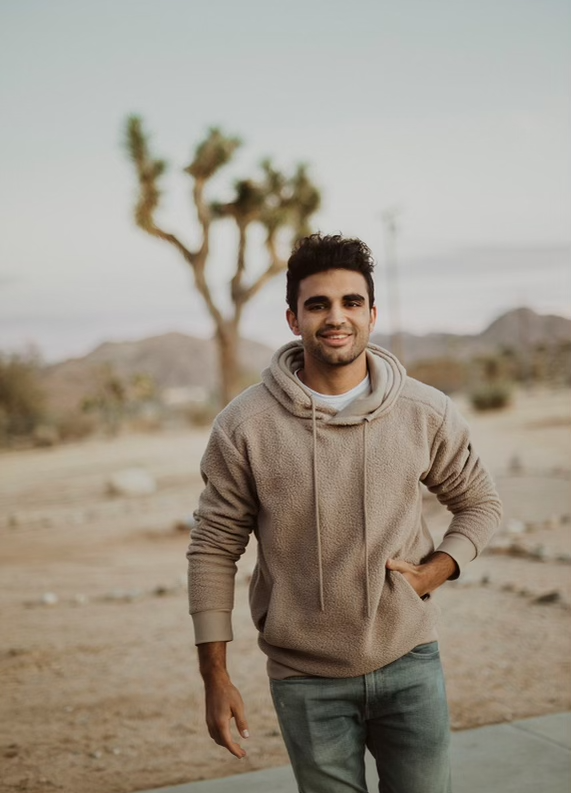 We'd like to introduce you to Leor Massachi: a 23-year-old carrying the titles of co-founder, Chief Product Officer, and Chief Marketing Officer for a tech startup named Dandy. Massachi had been interested in business since he was in middle school, so it only made sense that he decided to pursue a business-related program at the University of Southern California after graduating high school.
Although his major was in real estate development, Massachi's true passion always lied in learning about the realm of technology and how multifaceted it could become when starting a business. He became obsessed with the idea of entrepreneurship to the point where he began interviewing successful executives on a television segment he came up with for his school's newscast called "Word Hard, Play Hard". Massachi would also constantly find himself dreaming big and taking notes of "cool ideas" for potential business endeavors on his phone so he wouldn't forget them down the line. Then, once he got to USC, he was able to learn directly from the experts about the dos and don'ts of launching a tech startup. Along the way, Massachi networked with a number of successful entrepreneurs that gave him some of the advice he still applies to his business today.
In 2018, Massachi and his partner, Daniel Newman, came up with a concept for a dating application while chatting in their dorm room at 1 AM. The app was brainstormed to be completely different than your average Tinder or Bumble; the college seniors noted that they didn't want users wasting time while they waited for the other person to reply. Instead, the app would work instantaneously for all users. At 8 pm every night, the app would go "live" for 10 minutes and users would make the attempt to log on and find a match. Once two users "liked" each other, they would be automatically transferred into a three-minute message-based chat where they could get to know each other in real-time. If they both decided to move forward when the call was over, the application would provide each user with their match's phone number.
The concept was unlike anything the market had ever seen, and the two seniors knew they were onto something big. But with great originality also came significant challenges. The two entrepreneurs hired top-tier engineers to work on the product due to its complicated synchronous nature. If too many users logged on at the same time and overwhelmed the server, the entire application could crash. Therefore, it took numerous rounds of trial and error to have the servers reach an optimized stage that could handle the load of thousands of users.
And despite the innovative concept of the product, however, Massachi knew the idea and design of the app alone would not be enough to get the users to participate in the launch. He began to brainstorm ways of marketing the product while remaining under the extremely limited budget he and Newman were paying out-of-pocket. They had to be resourceful and minimalistic with their spending while still making enough of a statement to gather brand recognition. An entire discussion of ideas later, they decided to buy hundreds of yard flamingoes that resembled the outline of the app's logo and disperse them amongst the USC campus overnight with flyers that read "you've been flocked!". People responded extraordinarily well to the marketing tactic, and just like that, Dandy gained over a thousand users overnight.
Eventually, Massachi was designated as the company's CPO and CMO while Newman took care of logistics as the company's CEO. "When things started becoming a bit more stable and the app began taking off, we decided to divide the workload based on what we were best at," Massachi said. "I focused on the development of high-level product concepts and marketing strategies for Dandy because my natural way of thinking was: 'how can I penetrate the market in a different and effective way that will still prioritize remaining as resourceful and low-cost as possible,'" he added. "Since I tend to lean more toward working creatively than logistically, it just made sense this way."
In February 2020, the Dandy app went through some major rebranding after news of a possible pandemic began to consume the media. The company founders gathered in an emergency meeting to discuss the possible consequences of what a nationwide lockdown could mean for students who were still in the prime years of their college experience. They understood that the consequences could force students to leave campus and have classes resume virtually, along with the hopes of establishing new relationships going right out the window. But Massachi and Newman came up with a plan to fix that. They introduced the idea for Zoom University: a live two-on-two video chat application that would be aimed towards recreating the way millennials and Gen Zs formed new connections and relationships online. Since each user went live with a friend, the sense of comfort and trust allowed the product to run far more smoothly than the nerve-racking one-on-one video chats from Dandy's early stages.
Massachi's marketing tactics for Zoom University were more digitally-focused than those for their previous product. This time around, the CMO utilized a cutting-edge social strategy that involved having hundreds of TikTok creators tell their audiences about ZoomU in their own organic way. "We wanted the content to be as authentic as possible, so we let the creators do it however they felt was most relatable to their community. It was a win for them because they were able to use their own creativity and brand personality to talk about the product, but it was also a win for us because people received it as a genuine endorsement rather than as some random ad," Massachi explained. As it turned out, the CMO's approach was immensely effective. One of the influencers' videos uploaded to Tiktok ended up going viral overnight, and in a matter of 48 hours, the video was viewed over 2.5 million times. Zoom University ended up adding hundreds of thousands of users to their waitlist as a result of that one video.
A couple of months after its launch, Zoom University surpassed a user mark of 100,000 and it even gained a spot in the Top 10 Social Networking Apps on the App Store. That alone was a dream come true for Massachi and Newman. But the work didn't stop there. Since August of 2020, the two co-founders have been in the process of developing yet another new project alongside some big investors. Details cannot be discussed quite yet, but they have shared that they will be implementing all learnings and feedback from their prior products into perfecting this new endeavor.
Bearing in mind their monumental milestones, you're probably wondering how these fairly young business owners have time for anything else besides attending to their ever-evolving business. But they actually happen to heavily prioritize the balance between work and social life. "I'm very mindful. I try to live every day like it's the weekend," Massachi said. "Occasionally, I'll go biking, I'll eat good food, I'll meditate, or I'll hang out with friends. Taking a break helps me reset so that I can continue coming up with fresh, new ideas once I'm back to work. I've gained a lot of knowledge along the way on how to manage this heavy lifestyle, but I'm also still learning as I go. That pretty much goes for everything when you're involved in a startup." Massachi adds that he is eager to wake up every morning and think of new product ideas to improve people's everyday lives; products that will not only provide high efficiency, but will also be meaningful enough to bring joy to its users.
Beginner's guide to ECN brokers: what they are, how they work, and are they right for you?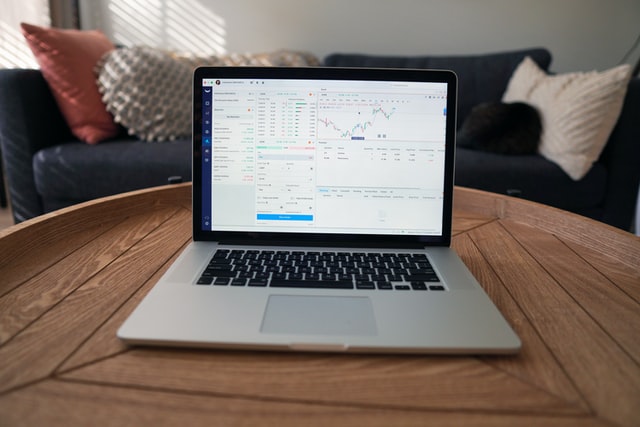 Choosing the right Forex broker is one of the crucial steps when starting your trading journey. No matter how much you invest in your education, how you monitor the fluctuations of the market, and how well you understand fundamental and technical analysis, at the end of the day, the platform you trade on will influence your bottom line. Whether it's the spread or the commissions you pay, the Forex broker will, to a certain extent, determine how much you make from trading.
By default, most Forex brokers are STP brokers. STP stands for (Straight Through Processing), which means that they give you all the tools you need to trade and act as middlemen between the trader and the liquidity provider. STP brokers are the most common, and many people who do Forex trading don't feel the need to replace them with something else. You can definitely grow your wealth by signing up for an STP broker, and if you are happy with your current broker, there is no need to change it just yet.
However, STP brokers do have their limitations, and there may come a time when the trader wishes to negotiate trading positions directly with liquidity providers, without a middleman. And that's where ECN brokers come in.
What are ECN brokers?
Without getting too technical, an ECN broker gives traders direct access to liquidity providers so that they can negotiate their own prices. ECN stands for Electronic Communication Network – that's the network they use to facilitate contact between the two parties, without getting in the way. Thanks to this direct contact, you get a series of benefits: you have more transparency, there are better trading conditions, price manipulation is limited, and you can even trade outside of normal hours. However, like most things in Forex trading, switching to an ECN network is a highly subjective choice. Before you say goodbye to your STP broker, you need to understand both the pros and cons of ECN brokers, if they can match your trading strategy, and, perhaps most importantly, how to choose an ECN broker that really stands by its promise.
Pros and cons of ECN brokers
Pros:
Trade outside normal market hours 
Compared to standard brokers, ECN brokers are more flexible, and they allow you to trade outside the regular market hours.
More favorable prices
Usually, with ECN brokers, you have tighter bid-ask spreads, which means that you can execute trades at better prices than usually available. Plus, trades are executed immediately because there is no middle man.
Anonymity 
Although not all traders want to be anonymous, some do – particularly the ones who prefer making larger transactions. ECN brokers can offer that.
The broker won't trade against you.
No matter if you win or lose a trade, the ECN broker still gets their commission, so they have no conflict of interest to work against you. STP brokers, however, can work against the client's best interest by manipulating prices. Plus, the ECN broker will also give you access to real-time price information as well as the pricing history, so it's virtually impossible to be fooled.
Cons:
As beneficial as ECN brokers might be, they have their drawbacks, and these drawbacks will affect you if they don't match your trading strategy. The most important con you should know about is that all the benefits of ECN brokers come at a cost – and a high one at that. ECN brokers ask for higher fees and commissions compared to regular brokers. These commissions are usually fixed, which can be a good thing, but if you execute a lot of traders, all of those fees can really add up and affect your profitability.
What's more, the deposit requirements are higher for ECN brokers, and that can be really discouraging. Many traders argue that the ECN platforms aren't too user-friendly, and it's difficult to get accustomed to this type of trading, but it's important to keep in mind that ECN brokers aren't for beginners. If you've only traded for a couple of months and you're still not very used to it, it's normal for an ECN broker to look more complicated, which is why, when you're starting out, it's best to stick with STP brokers.
Keep this in mind when choosing an ECN broker.
ECN brokers offer favorable terms, but they're not as easy to find. For example, there are few ECN brokers for US clients, which means that you'll have to do more research to find one, perhaps even look offshore for options. That's because the regulatory environment is stricter in the US, and brokers have to abide by harsh terms and conditions. Offshore brokers can offer better terms, even if they're not regulated in the US.
They should, however, be regulated. The problem with unregulated ECN brokers is that they can be regular STP brokers trying to fool their clients. If you don't do your research, it's possible to open an account with what you believe is an ECN broker, only to discover that the trades are very slow and that there are many requotes. A requote happens when the broker is not able to execute the trade based on the price you entered. To avoid unpleasant surprises such as this one, the first thing to do is check whether the broker you chose is regulated. If they are, that means their services are legit and, if you try to scam you in any way, you can file a formal complaint, and your rights are protected by the law. If they're not regulated, that doesn't necessarily mean that they're a scam, but you're not protected in any way, and there is a chance you might be putting your money at risk. When in doubt, always check online reviews and comparisons. If a broker isn't what they say they are, users will complain about it immediately, and you'll avoid a potential scam.