How Leor Massachi Conquered The Startup World And Became The Co-Founder Of His Company Dandy By Age 20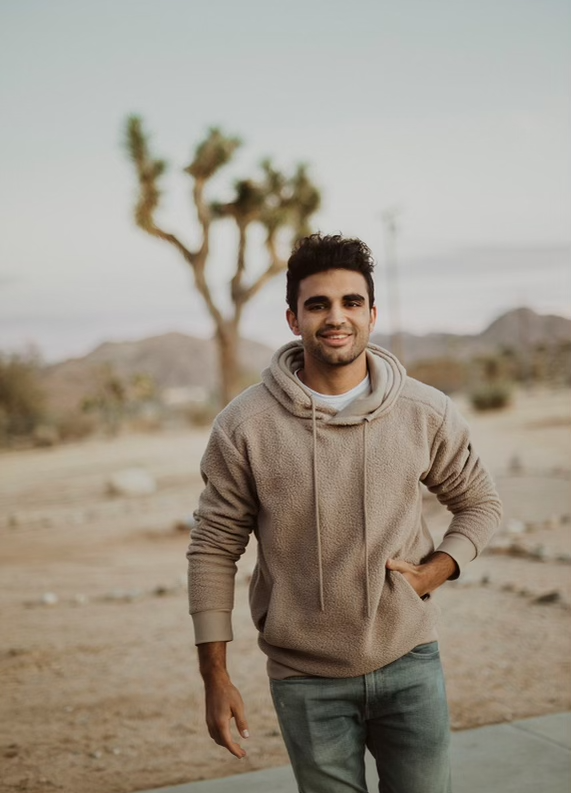 We'd like to introduce you to Leor Massachi: a 23-year-old carrying the titles of co-founder, Chief Product Officer, and Chief Marketing Officer for a tech startup named Dandy. Massachi had been interested in business since he was in middle school, so it only made sense that he decided to pursue a business-related program at the University of Southern California after graduating high school.
Although his major was in real estate development, Massachi's true passion always lied in learning about the realm of technology and how multifaceted it could become when starting a business. He became obsessed with the idea of entrepreneurship to the point where he began interviewing successful executives on a television segment he came up with for his school's newscast called "Word Hard, Play Hard". Massachi would also constantly find himself dreaming big and taking notes of "cool ideas" for potential business endeavors on his phone so he wouldn't forget them down the line. Then, once he got to USC, he was able to learn directly from the experts about the dos and don'ts of launching a tech startup. Along the way, Massachi networked with a number of successful entrepreneurs that gave him some of the advice he still applies to his business today.
In 2018, Massachi and his partner, Daniel Newman, came up with a concept for a dating application while chatting in their dorm room at 1 AM. The app was brainstormed to be completely different than your average Tinder or Bumble; the college seniors noted that they didn't want users wasting time while they waited for the other person to reply. Instead, the app would work instantaneously for all users. At 8 pm every night, the app would go "live" for 10 minutes and users would make the attempt to log on and find a match. Once two users "liked" each other, they would be automatically transferred into a three-minute message-based chat where they could get to know each other in real-time. If they both decided to move forward when the call was over, the application would provide each user with their match's phone number.
The concept was unlike anything the market had ever seen, and the two seniors knew they were onto something big. But with great originality also came significant challenges. The two entrepreneurs hired top-tier engineers to work on the product due to its complicated synchronous nature. If too many users logged on at the same time and overwhelmed the server, the entire application could crash. Therefore, it took numerous rounds of trial and error to have the servers reach an optimized stage that could handle the load of thousands of users.
And despite the innovative concept of the product, however, Massachi knew the idea and design of the app alone would not be enough to get the users to participate in the launch. He began to brainstorm ways of marketing the product while remaining under the extremely limited budget he and Newman were paying out-of-pocket. They had to be resourceful and minimalistic with their spending while still making enough of a statement to gather brand recognition. An entire discussion of ideas later, they decided to buy hundreds of yard flamingoes that resembled the outline of the app's logo and disperse them amongst the USC campus overnight with flyers that read "you've been flocked!". People responded extraordinarily well to the marketing tactic, and just like that, Dandy gained over a thousand users overnight.
Eventually, Massachi was designated as the company's CPO and CMO while Newman took care of logistics as the company's CEO. "When things started becoming a bit more stable and the app began taking off, we decided to divide the workload based on what we were best at," Massachi said. "I focused on the development of high-level product concepts and marketing strategies for Dandy because my natural way of thinking was: 'how can I penetrate the market in a different and effective way that will still prioritize remaining as resourceful and low-cost as possible,'" he added. "Since I tend to lean more toward working creatively than logistically, it just made sense this way."
In February 2020, the Dandy app went through some major rebranding after news of a possible pandemic began to consume the media. The company founders gathered in an emergency meeting to discuss the possible consequences of what a nationwide lockdown could mean for students who were still in the prime years of their college experience. They understood that the consequences could force students to leave campus and have classes resume virtually, along with the hopes of establishing new relationships going right out the window. But Massachi and Newman came up with a plan to fix that. They introduced the idea for Zoom University: a live two-on-two video chat application that would be aimed towards recreating the way millennials and Gen Zs formed new connections and relationships online. Since each user went live with a friend, the sense of comfort and trust allowed the product to run far more smoothly than the nerve-racking one-on-one video chats from Dandy's early stages.
Massachi's marketing tactics for Zoom University were more digitally-focused than those for their previous product. This time around, the CMO utilized a cutting-edge social strategy that involved having hundreds of TikTok creators tell their audiences about ZoomU in their own organic way. "We wanted the content to be as authentic as possible, so we let the creators do it however they felt was most relatable to their community. It was a win for them because they were able to use their own creativity and brand personality to talk about the product, but it was also a win for us because people received it as a genuine endorsement rather than as some random ad," Massachi explained. As it turned out, the CMO's approach was immensely effective. One of the influencers' videos uploaded to Tiktok ended up going viral overnight, and in a matter of 48 hours, the video was viewed over 2.5 million times. Zoom University ended up adding hundreds of thousands of users to their waitlist as a result of that one video.
A couple of months after its launch, Zoom University surpassed a user mark of 100,000 and it even gained a spot in the Top 10 Social Networking Apps on the App Store. That alone was a dream come true for Massachi and Newman. But the work didn't stop there. Since August of 2020, the two co-founders have been in the process of developing yet another new project alongside some big investors. Details cannot be discussed quite yet, but they have shared that they will be implementing all learnings and feedback from their prior products into perfecting this new endeavor.
Bearing in mind their monumental milestones, you're probably wondering how these fairly young business owners have time for anything else besides attending to their ever-evolving business. But they actually happen to heavily prioritize the balance between work and social life. "I'm very mindful. I try to live every day like it's the weekend," Massachi said. "Occasionally, I'll go biking, I'll eat good food, I'll meditate, or I'll hang out with friends. Taking a break helps me reset so that I can continue coming up with fresh, new ideas once I'm back to work. I've gained a lot of knowledge along the way on how to manage this heavy lifestyle, but I'm also still learning as I go. That pretty much goes for everything when you're involved in a startup." Massachi adds that he is eager to wake up every morning and think of new product ideas to improve people's everyday lives; products that will not only provide high efficiency, but will also be meaningful enough to bring joy to its users.
Outsourcing Front-End Development Services: Insider's Guide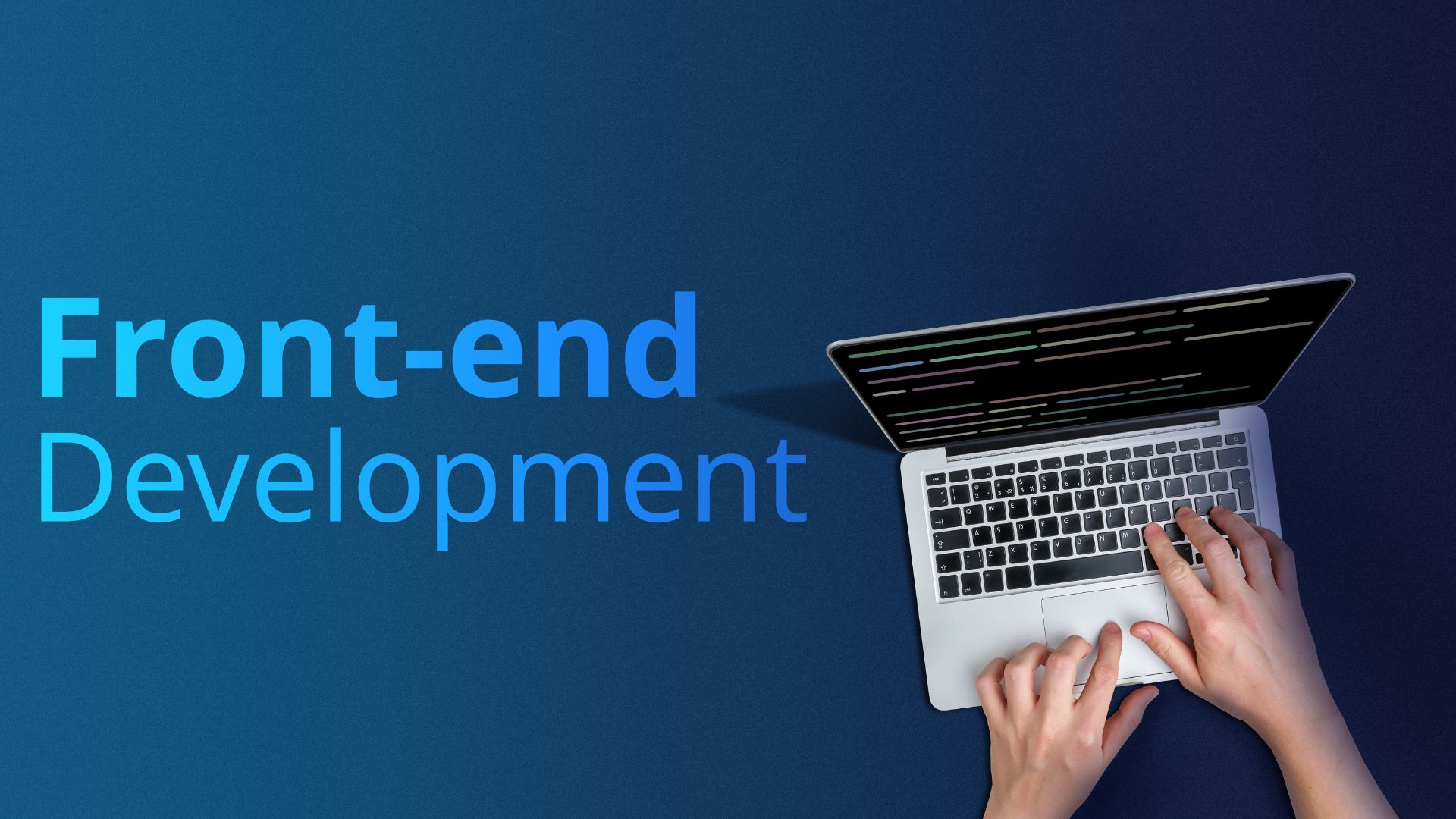 Outsourcing front-end development services has become increasingly popular in recent years as companies look to access specialized skills and expertise, and save on labor costs. According to the Global Outsourcing Survey made by Deloitte, the top reasons for outsourcing front-end development are to access specialized skills (57%), cost savings (50%), and to free up internal resources (49%).
This article will cover some frequently asked questions (FAQs) in a Q&A way to help you make an informed decision when considering outsourcing front-end development services. We'll address concerns such as how to find the right vendor, how to communicate effectively, and how to manage the project to ensure success. By the end of this article, you'll have a better understanding of the considerations and best practices for outsourcing front-end development services.
What is front-end development?
Front-end development, or client-side development, refers to designing and implementing a website's or application's user interface (UI). It involves creating the layout, visual design, and interactive features that users interact with when they visit a website or use an app.
Front-end developers use a variety of programming languages and technologies to build the UI, including HTML, CSS, and JavaScript. They also need to have a strong understanding of user experience (UX) design principles and be able to create visually appealing and intuitive interfaces that meet the needs of the target audience.
Front-end development plays a crucial role in the user experience of a website or application, and it's an essential part of any digital product. The work of a front-end developer often intersects with that of a UX designer and a back-end developer.
Why should I consider outsourcing front-end development services?
As mentioned in the intro, there are several reasons why outsourcing front-end development services may be an excellent option for your company. One of the main reasons is cost savings. Outsourcing is often more cost-effective than hiring in-house developers, especially if you only need front-end development services for a specific project. 
Also, a company can benefit from a vendor's specialized skills and experience and the ability to scale its development resources as needed. This can be especially useful for companies with fluctuating project demands or in need to quickly ramp up or down their development efforts.  
In addition, outsourcing front-end development can allow a company to focus on its core competencies and improve the overall quality of the product, as well as save time by delegating the development work to a vendor. 
How do I find the right front-end development company to work with?
Finding the right front-end development company to work with is crucial for a successful project. Start by defining your project goals, timelines, and budget, and research potential vendors with experience in the technologies and frameworks relevant to your project. 
Review the company's portfolio and case studies to get a sense of their past work and the types of projects they have experience with. Glassdoor, Trustpilot, LinkedIn, GoodFirms or Clutch are some platforms to do this. Consider the company's culture and values. You can also request references and speak with past clients to get an idea of the company's track record and how well they handle challenges like yours. 
What should I consider when choosing a front-end development company?
There are several factors to consider when choosing a front-end development company. Technical skills and experience are crucial, as the company will be responsible for building and implementing the UI of your website or application. Check if the company has experience with the technologies and frameworks you need for your project.
Effective communication and collaboration are also essential. Verify that the vendor has a track record of working well with clients and can effectively communicate and collaborate with your team. Cultural fit is also important, as you will be working closely with the vendor for the duration of the project. It's a good idea to have a face-to-face or video call meeting to get a sense of the company's culture and see if it aligns with your own.
Finally, consider the company's pricing and business model. Make sure the company is transparent about its rates and fees and that they align with your budget. Also, consider whether the company offers flexible pricing options or packages that may be more suitable for your needs.
Once you've narrowed down your options, it's a good idea to request proposals from a few different vendors. This will allow you to compare and contrast their approaches and determine the best fit for your project. 
Bringing it all together
In summary, outsourcing front-end development services can be an easy, cost-effective, and efficient way to access specialized skills and expertise. By carefully considering factors such as technical skills, communication and collaboration abilities, cultural fit, pricing, and business model, you can find the right vendor to meet your needs and achieve success with your project.