Why Finding and Living Your Legacy Matters According to Sarah Gibbons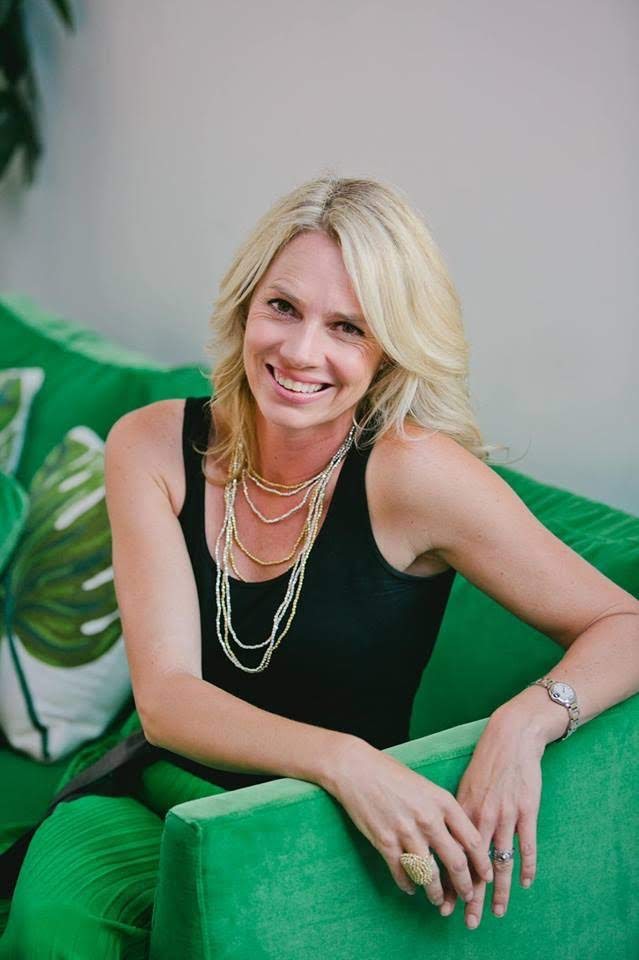 Leaving her successful executive life of over a decade to run and manage her leadership and corporate coaching business.
A loving and caring wife, mother of three young boys, and an active philanthropist, Sarah Gibbons is a leading success coach who left all of her seemingly perfect career in the tech-business industry to fill a void she felt deep down. Despite her numerous success and accomplishments in over a decade of pioneering tech businesses in North America and Europe, Sarah still felt the lack of contentment and a drive and hunger for a different kind of fulfillment. 
Upon returning to the US from London, Sarah Gibbons earned her Master in Psychology while raising her three young boys with her youngest only under 5 years old at the time. Then, she later established and built her own coaching business Sarah Gibbons & Co. which is based in Los Angeles. Sarah works with clients virtually around the globe including top-level Executives, Founders, and industry-leading Entrepreneurs in the Tech, Film, and Creative Arts Industries for both established public companies and growing and innovative brands. Sarah's coaching concepts and techniques are designed for individual executives and teams who want to lead and live from a place of presence, purpose, and power to exponentially grow professionally without sacrificing their personal lives. 
Before starting her business, Sarah Gibbons drove results for brands including Amazon.com, IMDb (an Amazon company), Fox Interactive Media, and Rotten Tomatoes. Sarah advanced to lead teams globally and consistently leading team members to surpass goals and deliver sales growth. Still, Sarah wanted more. She wanted to help others achieve their full potential because it's what gets her more excited than anything. She knew that was HER legacy.
As an Executive Success Coach, Sarah is very passionate about helping powerful leaders live their legacy today. She does this through her group and 1-on-1 coaching, the annual Tidal Summit, and four proprietary corporate programs known as "The Boards". The latest Board launching at the end of April 2021, The Circuit Board, is created for the busy professional who's seeking reconnection and effective leadership tools after a year of this pandemic. It's ⁠the most cost-effective, time-conscious, and results-driven leadership program that Sarah has created yet. 
Also, Sarah Gibbons & Co is focusing on helping leaders grow exponentially and experience their infinite potential. Her clients have grown their income and revenue as much as three times, landed better projects, launched new businesses, and achieved greater satisfaction in their professional and personal lives because of her coaching programs. All of these were because of her bold risk in investing six figures for her training and incorporating her corporate background with her extensive professional development. This dauntless yet smart move helped Sarah develop a vast array of coaching tools that help her groups, 1-on-1 clients, and workshop participants experience powerful insights and often dramatic transformation that are leading them towards building and living their legacies.
Sarah Gibbons can now finally say that she has indeed made the right decision in leaving her career and starting her own business. After years of tenacious and passionate effort, having her first full year as an entrepreneur/business owner, Sarah earned more money than she ever did while working for someone else.
Nathan Khider offers the best program Yen Society for entrepreneurs from entrepreneurs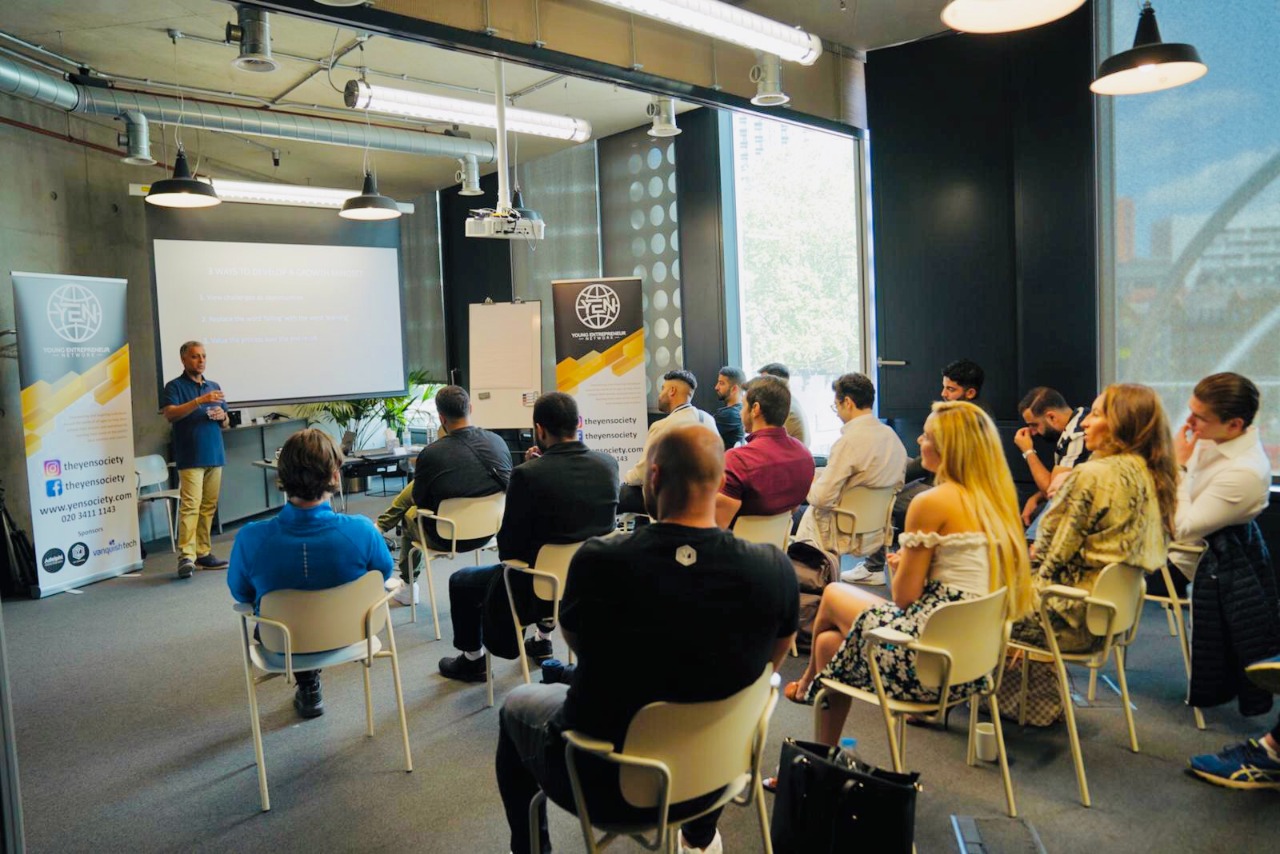 Stepping into the business world is one of the riskier choices especially when there is no one to guide you about it. The facts that you need to understand what you require and what your strategy of business will provide are very significant. To be honest many forget to calculate the real facts which give them desperate results. To be safe from such consequences, it is best to attend a guideline course. Are you too looking for such a course? We bring you one of the best programs of the Yen (Young Entrepreneur Network) Society from none other than Nathan Khider.
About the Creator of Yen Nathan Khider
Inspired by victorious businessmen like Bill Gates, Jeff Bezos, Steve Jobs, and Elon Musk from the beginning, Nathan Khider self-grown himself in the industry. Like many other successful businessmen, Nathan was also a school dropout and now considered as one of the top UK businessmen who worked through multiple business schemes such as Yen Clothing, Agent & Homes, Nathan K Podcasts, and many more. With every project, we have been seeing this gentleman with great traits like courage, firmness, and determination. Even before his successful career, he showed positive energy and motivation. No one believes that once he was a homeless person. With time he accepted all the challenges of life and now presents himself to the world as a shining star.
About the YEN
Nathan Khider co-founded The YEN Society with his brother Zaid Khider and launched their first-ever Master class on the 5th June 2021. The Masterclass was hosted by Dr. Rakish Rana, commonly known as The Clear Coach, which was about 'How to Build a Resilient Mindset for Success'.
The YEN Society is designed for individuals who are looking to succeed and learn as much as possible from inspirational coaches and speakers. Their main goal is to share knowledge throughout the community and their Young Entrepreneurs Network. Zaid mentioned that 'Collaboration, networking, and knowledge is everything. We want to combine the three and provide a platform for individuals with aspirations and dreams to help them reach their goals and become successful entrepreneurs'. Moreover, YEN aims at offering a wide range of free courses from RTT Therapy to How to Start a Business and Make it Sustainable.
The first YEN Masterclass had an attendance of 20 people who all particularly seemed to enjoy it with some stating that they would pay 150-200 pounds for a course such as the one given by The Clear Coach.
If you also wish to join such a program, do not wait anymore and register now! The program is established by the world's greatest business experts. We are sure you will not be disappointed. Plus it is free.
For more details, you can contact the society through their website or social media. The links are given below.
www.yensociety.com
@theyensociety