Why Finding and Living Your Legacy Matters According to Sarah Gibbons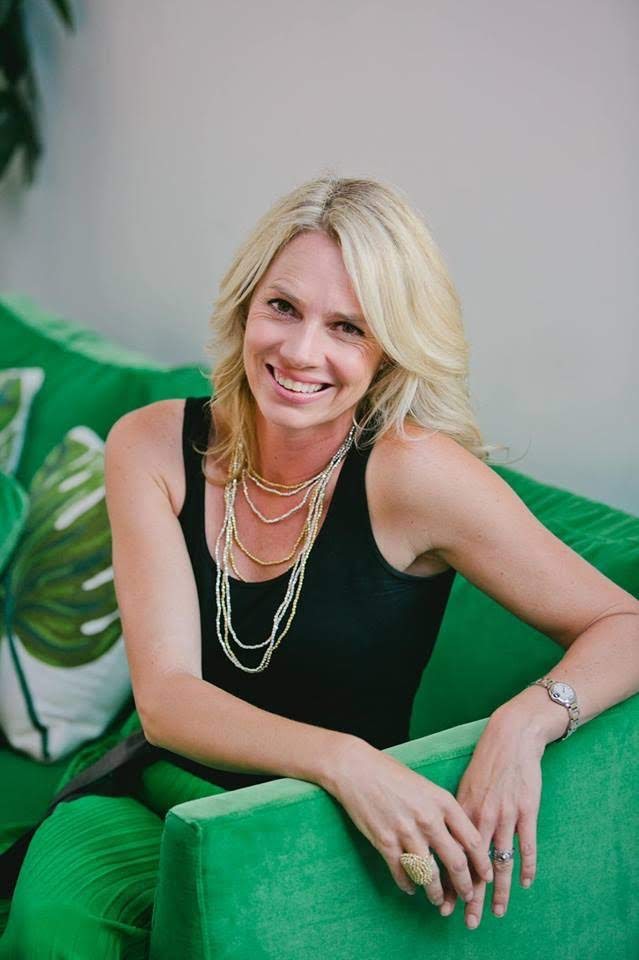 Leaving her successful executive life of over a decade to run and manage her leadership and corporate coaching business.
A loving and caring wife, mother of three young boys, and an active philanthropist, Sarah Gibbons is a leading success coach who left all of her seemingly perfect career in the tech-business industry to fill a void she felt deep down. Despite her numerous success and accomplishments in over a decade of pioneering tech businesses in North America and Europe, Sarah still felt the lack of contentment and a drive and hunger for a different kind of fulfillment. 
Upon returning to the US from London, Sarah Gibbons earned her Master in Psychology while raising her three young boys with her youngest only under 5 years old at the time. Then, she later established and built her own coaching business Sarah Gibbons & Co. which is based in Los Angeles. Sarah works with clients virtually around the globe including top-level Executives, Founders, and industry-leading Entrepreneurs in the Tech, Film, and Creative Arts Industries for both established public companies and growing and innovative brands. Sarah's coaching concepts and techniques are designed for individual executives and teams who want to lead and live from a place of presence, purpose, and power to exponentially grow professionally without sacrificing their personal lives. 
Before starting her business, Sarah Gibbons drove results for brands including Amazon.com, IMDb (an Amazon company), Fox Interactive Media, and Rotten Tomatoes. Sarah advanced to lead teams globally and consistently leading team members to surpass goals and deliver sales growth. Still, Sarah wanted more. She wanted to help others achieve their full potential because it's what gets her more excited than anything. She knew that was HER legacy.
As an Executive Success Coach, Sarah is very passionate about helping powerful leaders live their legacy today. She does this through her group and 1-on-1 coaching, the annual Tidal Summit, and four proprietary corporate programs known as "The Boards". The latest Board launching at the end of April 2021, The Circuit Board, is created for the busy professional who's seeking reconnection and effective leadership tools after a year of this pandemic. It's ⁠the most cost-effective, time-conscious, and results-driven leadership program that Sarah has created yet. 
Also, Sarah Gibbons & Co is focusing on helping leaders grow exponentially and experience their infinite potential. Her clients have grown their income and revenue as much as three times, landed better projects, launched new businesses, and achieved greater satisfaction in their professional and personal lives because of her coaching programs. All of these were because of her bold risk in investing six figures for her training and incorporating her corporate background with her extensive professional development. This dauntless yet smart move helped Sarah develop a vast array of coaching tools that help her groups, 1-on-1 clients, and workshop participants experience powerful insights and often dramatic transformation that are leading them towards building and living their legacies.
Sarah Gibbons can now finally say that she has indeed made the right decision in leaving her career and starting her own business. After years of tenacious and passionate effort, having her first full year as an entrepreneur/business owner, Sarah earned more money than she ever did while working for someone else.
Beginner's guide to ECN brokers: what they are, how they work, and are they right for you?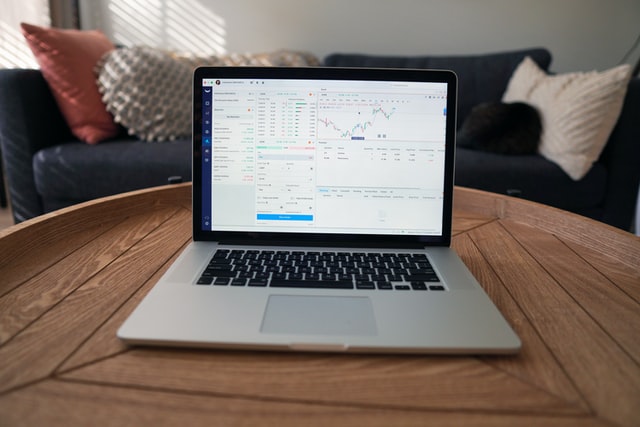 Choosing the right Forex broker is one of the crucial steps when starting your trading journey. No matter how much you invest in your education, how you monitor the fluctuations of the market, and how well you understand fundamental and technical analysis, at the end of the day, the platform you trade on will influence your bottom line. Whether it's the spread or the commissions you pay, the Forex broker will, to a certain extent, determine how much you make from trading.
By default, most Forex brokers are STP brokers. STP stands for (Straight Through Processing), which means that they give you all the tools you need to trade and act as middlemen between the trader and the liquidity provider. STP brokers are the most common, and many people who do Forex trading don't feel the need to replace them with something else. You can definitely grow your wealth by signing up for an STP broker, and if you are happy with your current broker, there is no need to change it just yet.
However, STP brokers do have their limitations, and there may come a time when the trader wishes to negotiate trading positions directly with liquidity providers, without a middleman. And that's where ECN brokers come in.
What are ECN brokers?
Without getting too technical, an ECN broker gives traders direct access to liquidity providers so that they can negotiate their own prices. ECN stands for Electronic Communication Network – that's the network they use to facilitate contact between the two parties, without getting in the way. Thanks to this direct contact, you get a series of benefits: you have more transparency, there are better trading conditions, price manipulation is limited, and you can even trade outside of normal hours. However, like most things in Forex trading, switching to an ECN network is a highly subjective choice. Before you say goodbye to your STP broker, you need to understand both the pros and cons of ECN brokers, if they can match your trading strategy, and, perhaps most importantly, how to choose an ECN broker that really stands by its promise.
Pros and cons of ECN brokers
Pros:
Trade outside normal market hours 
Compared to standard brokers, ECN brokers are more flexible, and they allow you to trade outside the regular market hours.
More favorable prices
Usually, with ECN brokers, you have tighter bid-ask spreads, which means that you can execute trades at better prices than usually available. Plus, trades are executed immediately because there is no middle man.
Anonymity 
Although not all traders want to be anonymous, some do – particularly the ones who prefer making larger transactions. ECN brokers can offer that.
The broker won't trade against you.
No matter if you win or lose a trade, the ECN broker still gets their commission, so they have no conflict of interest to work against you. STP brokers, however, can work against the client's best interest by manipulating prices. Plus, the ECN broker will also give you access to real-time price information as well as the pricing history, so it's virtually impossible to be fooled.
Cons:
As beneficial as ECN brokers might be, they have their drawbacks, and these drawbacks will affect you if they don't match your trading strategy. The most important con you should know about is that all the benefits of ECN brokers come at a cost – and a high one at that. ECN brokers ask for higher fees and commissions compared to regular brokers. These commissions are usually fixed, which can be a good thing, but if you execute a lot of traders, all of those fees can really add up and affect your profitability.
What's more, the deposit requirements are higher for ECN brokers, and that can be really discouraging. Many traders argue that the ECN platforms aren't too user-friendly, and it's difficult to get accustomed to this type of trading, but it's important to keep in mind that ECN brokers aren't for beginners. If you've only traded for a couple of months and you're still not very used to it, it's normal for an ECN broker to look more complicated, which is why, when you're starting out, it's best to stick with STP brokers.
Keep this in mind when choosing an ECN broker.
ECN brokers offer favorable terms, but they're not as easy to find. For example, there are few ECN brokers for US clients, which means that you'll have to do more research to find one, perhaps even look offshore for options. That's because the regulatory environment is stricter in the US, and brokers have to abide by harsh terms and conditions. Offshore brokers can offer better terms, even if they're not regulated in the US.
They should, however, be regulated. The problem with unregulated ECN brokers is that they can be regular STP brokers trying to fool their clients. If you don't do your research, it's possible to open an account with what you believe is an ECN broker, only to discover that the trades are very slow and that there are many requotes. A requote happens when the broker is not able to execute the trade based on the price you entered. To avoid unpleasant surprises such as this one, the first thing to do is check whether the broker you chose is regulated. If they are, that means their services are legit and, if you try to scam you in any way, you can file a formal complaint, and your rights are protected by the law. If they're not regulated, that doesn't necessarily mean that they're a scam, but you're not protected in any way, and there is a chance you might be putting your money at risk. When in doubt, always check online reviews and comparisons. If a broker isn't what they say they are, users will complain about it immediately, and you'll avoid a potential scam.