How Marc Ryan Effron Reinvented His Life and Has Helped Over 10,000 People Start To Live Their Life Again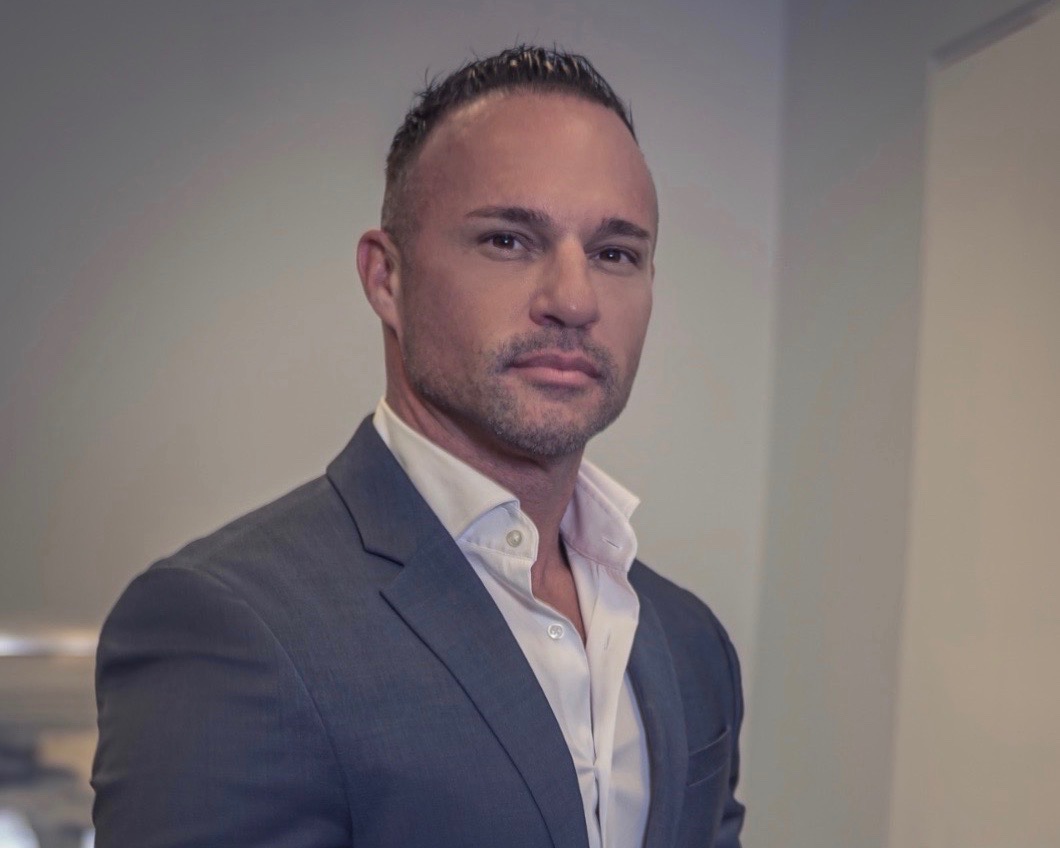 Marc Ryan Effron had it all. As a vice president at a major investment firm, Marc had built a very successful life for himself at a young age. The finances, the fast cars, the lifestyle, it was all there. However what wasn't there was the feeling of fulfillment, and this emptiness led Marc down a dark path. Through sobriety, Marc has not only reinvented his own life but dedicated it to helping others get out of their own struggles through his work at Legacy Healing Center.
Growing Up
Marc first began to struggle with his mental health when his parents split up and his household started to become a negative environment. The separation of his parents saw young Marc feeling betrayed and empty. Although his home life was not what he wanted it to be, he excelled at school and did well for himself. He worked his way up the corporate ladder very quickly and became a vice president of a large financial company at 24. However, despite the success, the negative thoughts that sat within Marc's mind, led him to substance abuse to numb the pain. It was only when the addiction saw him lose his job and his family that Marc knew he had to change.
Why Legacy Started
Knowing he had to pull himself out of the dark place he was in, Marc visited multiple treatment centers where he was disappointed by their approach to treating patients. Once finding sobriety, Marc knew that a more personalized and holistic approach should be how substance abusers and mental health patients should be treated. Finding his new calling, Marc set out to establish his own treatment facility.
Legacy was set up to be a peaceful facility that can focus on treating the underlying issues versus masking the symptoms. Starting as a three-bed pilot program, Marc ensured the program was strong enough that he would be able to send his own children there if the need was to exist. In a short few years, Marc managed to grow his facility to support over 155 beds and employed over 200 staff members that shared a common view on treatment. Now with contracts with large corporations such as American Airlines, Marc has made Legacy, a world-renowned name within the health industry.
What's To Come For Legacy
Marc has a vision of spreading his treatment center to every State within the country. The goal is to treat as many patients as possible through a holistic approach. Since founding the Legacy Healing Center, Marc has treated over 10,000 patients with their services.
After losing it all and finally finding his calling, Marc continues to make an impact around the world through the facility, his motivational speaking, and personal development coaching.
We look forward to seeing what the rest of 2020 has for Marc and his team at Legacy.
You can find out more from Marc on his Instagram
Douglas Eugene Noll – A walk through his publications and their achievements made so far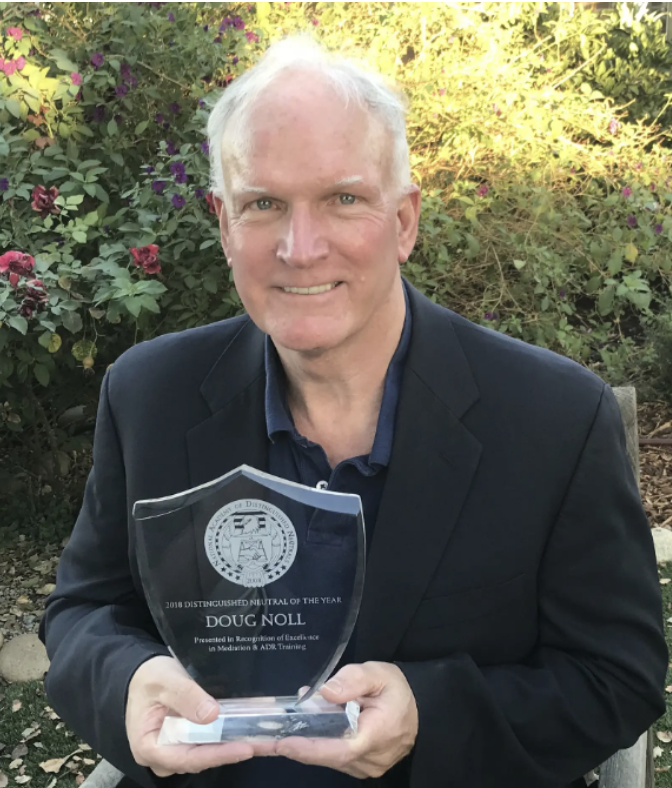 Every author has a different story, but they have one thing in common – they all overcome great obstacles and hardships. Plenty of famous writers had impairments yet found enormous success in their lives. It goes without saying that the best art comes out of the worst adversities. When physical and mental activity is hindered by sickness, creative activity thrives. Many renowned authors, writers, and poets bear witness to this decision. One such example is Doulas Eugene Noll. The author of De-Escalate: How to Calm an Angry Person in 90 Seconds or Less was born with multiple severe impairments. 
His calling is to serve humankind, and he does so on numerous levels. He is a best-selling author, educator, and trainer. He is an accomplished mediator. Noll's job takes him from international work to assisting people in resolving highly vexing interpersonal and ideological problems. 
Noll has penned four books, and his latest book De-Escalate: How to Calm an Angry Person in 90 Seconds or Less, was a best-seller on amazon and was published in four different languages. It also won the Book Excellence Award in 2017. The book teaches the readers how to calm an angry or upset person of any age while remaining centered and calm. In addition, Noll, in his book, has also highlighted ways to calm oneself down swiftly and efficiently. Noll is a lawyer turned peacemaker born near-blind and with club feet. He is the creator of several online courses that teach his innovative de-escalation skills.
It was in the year 2000 that he realized that the courtroom was not where he belonged. As a result, he embarked on a journey as a peacemaker and mediator after leaving a successful trial practice. Noll has stressed in his book what he has implemented in real life. He has taught in some of California's most violent men's and women's prisons with substantial outcomes. Noll held workshops for groups who wished to bring something positive into their communities. 
He named that workshop after his book as De-escalation training workshops, where participants learned how to calm an angry person in 90 seconds or less. The training workshop was a perfect way for churches and faith communities to express one's religious and spiritual beliefs in a practice that brings peace under challenging situations. Throughout ten weeks, the participants begin to master the skills and change their way of looking at the world through the lens of positivity. 
In addition to De-Escalate, Noll has published three other books named Peacemaking: practicing at the intersection of law and human conflict, Sex, politics, & religion at the office: the new competitive advantage, and Elusive peace: how modern diplomatic strategies could better resolve world conflicts. Each book brought an impact of its own and earned recognition. 
His journey as a lawyer
In 1977, Noll began his legal career as a clerk for the Honorable George Hopper before being admitted to the California Bar in December of the same year. As an associate, he joined Fullerton, Lang, Richert & Patch, a Fresno law firm located in Fullerton, in 1978. He tried his first legal case in 1978 and went on to practice law as a civil trial lawyer for the next 22 years, working on over 75 trials.
Douglas Noll contributed to the legal profession by assisting students in achieving success via education and teaching. Throughout his career, he worked as an instructor in various positions at numerous institutes. Noll was a member of the American Institute of Mediation's core faculty and the Straus Institute's Professional Skills Development program's summer faculty.
In a nutshell, Noll's entire life has seen him reinvent himself taking different routes but with the same vision in mind: To bring peace to the communities. He illustrates that being born with impairments is not our choice, but not allowing them on the way to the top is entirely our choice. 
His dedication to disclosing the world through a lens of positivity led him to create Prison in Peace, where he transforms murderers into peacemakers. He stresses that the power of mediation cannot be overlooked. Noll is now an award-winning author, teacher, trainer, and skilled mediator.