How Model Michel Suarez Is Successfully Leveraging Social Media!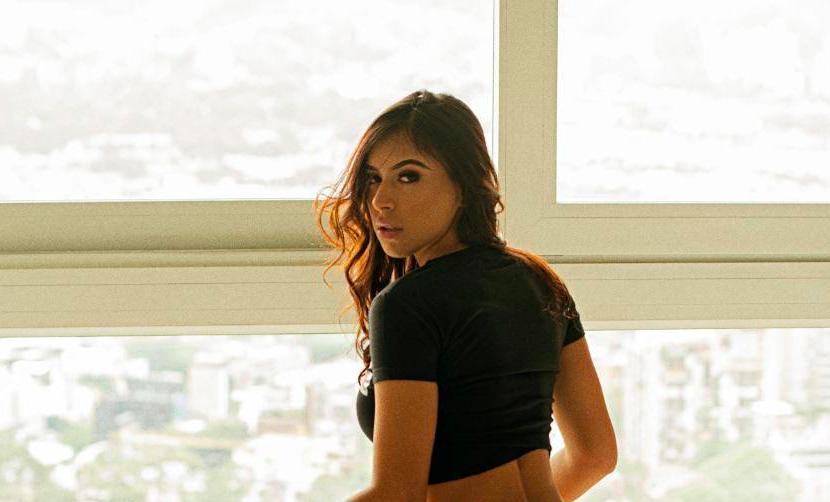 Social media is a double-edged sword, but one model is successfully leveraging everything social media has to offer in her rapid rise to the pinnacle of success!
There's no denying that social media is a double-edged sword. It can cut down your enemies but used incorrectly. You'll quickly find that it cuts you just as easily. If you want to see how one model has successfully leveraged social media, then it's hard to look past the amazingly talented and beautiful Michel Dahyana Gaitán Suarez.
Looking fabulous is a fulltime job. You don't just roll out of bed and eat junk food all day and end up with a face and body like Michel Suarez. It requires a healthy and nutritious diet, almost fanatical fitness regime, and dedication and commitment.
When you add those hours together with successfully running your own social media empire, you start to get a better picture of how hard being successful truly is. You can't be successful by sitting at home on your butt just 'thinking' about being famous, no matter how great that butt looks!
Michel Suarez successfully runs over five social media accounts, multiple websites, and several other modeling and webcam profiles. Despite this, it hasn't been without its challenges. She's had to deal with fake accounts, hackers, fake profiles, and much more during her rapid rise to the top of the modeling industry.
Her one piece of advice for anyone interested in creating their own social media empire is to come up with unique, engaging, and entertaining content. Take the time to create unique and beautiful posts, and you'll quickly start to see a rise in post engagement, traffic, and followers. It's not going to happen overnight, but with some hard work and the right attitude, you too can find success!
If you'd like to check out Michel for yourself, then head over to Instagram and follow her @dahyn1xoficial. You can also find her on all fantastic social media channels, including Twitter @dahynxoficial, Facebook on @dahyn1oficial, and YouTube. When it comes to beautiful models, it's hard to look past Michel Suarez!
Design the Life of Your Dreams with Entrepreneur Burton Hughes'sSix Assets of Alignment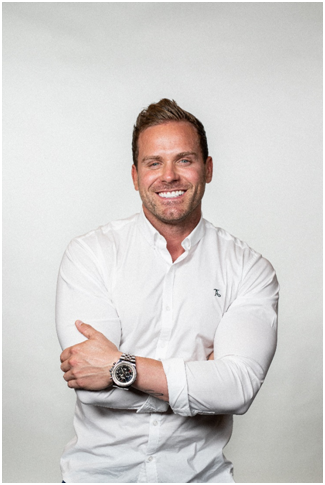 Leading a balanced life is hard. Every day, we have so many things competing for our attention: kids, spouses, parents, work, school, household duties, and on and on it goes. How is one supposed to find balance in all of this chaos?
I'll let you in on a secret: you can't. The secret to life isn't balanced at all, because that's impossible to find.
The secret lies in finding alignment instead.
Finding balance in your life is a myth; it is humanly impossible to divide your energy and efforts equally between every aspect of your life. Some areas will require more attention than others; other areas can be left dormant for a while as you focus your energy elsewhere. What's important is to schedule in time to work on what fuels you and what's necessary to keep you going.
But how can you do that? And what on earth does alignment have to do with getting through each day with some measure of success and sanity?
I've come up with the six assets of alignment that have become my guiding stars. They are the things that help me prioritize my day-to-day tasks and ensure that I will emerge from each day successful, invigorated, and ready to do it all again the next day…and all the days after that.
Are you ready to unlock all that aligning your life has to offer? Let's chat a bit about my six assets alignment so you can start thinking about how they can help you find the success you dream of.
Mindset
How many times do you look at your to-do list every morning and feel overwhelmed, discouraged, stressed, or anxious? The key to remedying this lies within your mindset. The thing that will set you apart from the crowd is knowing how to harness those emotions and flip them on their head to serve you instead of enslaving you.
Instead of considering all you have to do, and how much of it is out of your control, focus on that which you can control: your attitude and your response to each task before you. Take everything one step at a time and refuse to give in to the feeling of overwhelming.
Faith
Not everyone is a person of faith, but if you are, tap into the reassurance that the belief in a power greater than you provide. None of us is meant to walk this earth alone, and while friends and family are great, sometimes you just need to say a little prayer before going about your day.
Family
The memorable moments I share with my family have kept me going through even the darkest, most stressful times. But I wouldn't have those memories to fall back on if I had allowed my stress, busyness or anxiety to steal that joy. Prioritize sharing life with the people you love, and pour intentional time and effort into your relationships on a regular basis – whether that's with your family, spouse, roommates or close friends.