How Omar Choudhury Overcame Life's Challenges To Now Dominating The Instagram Scene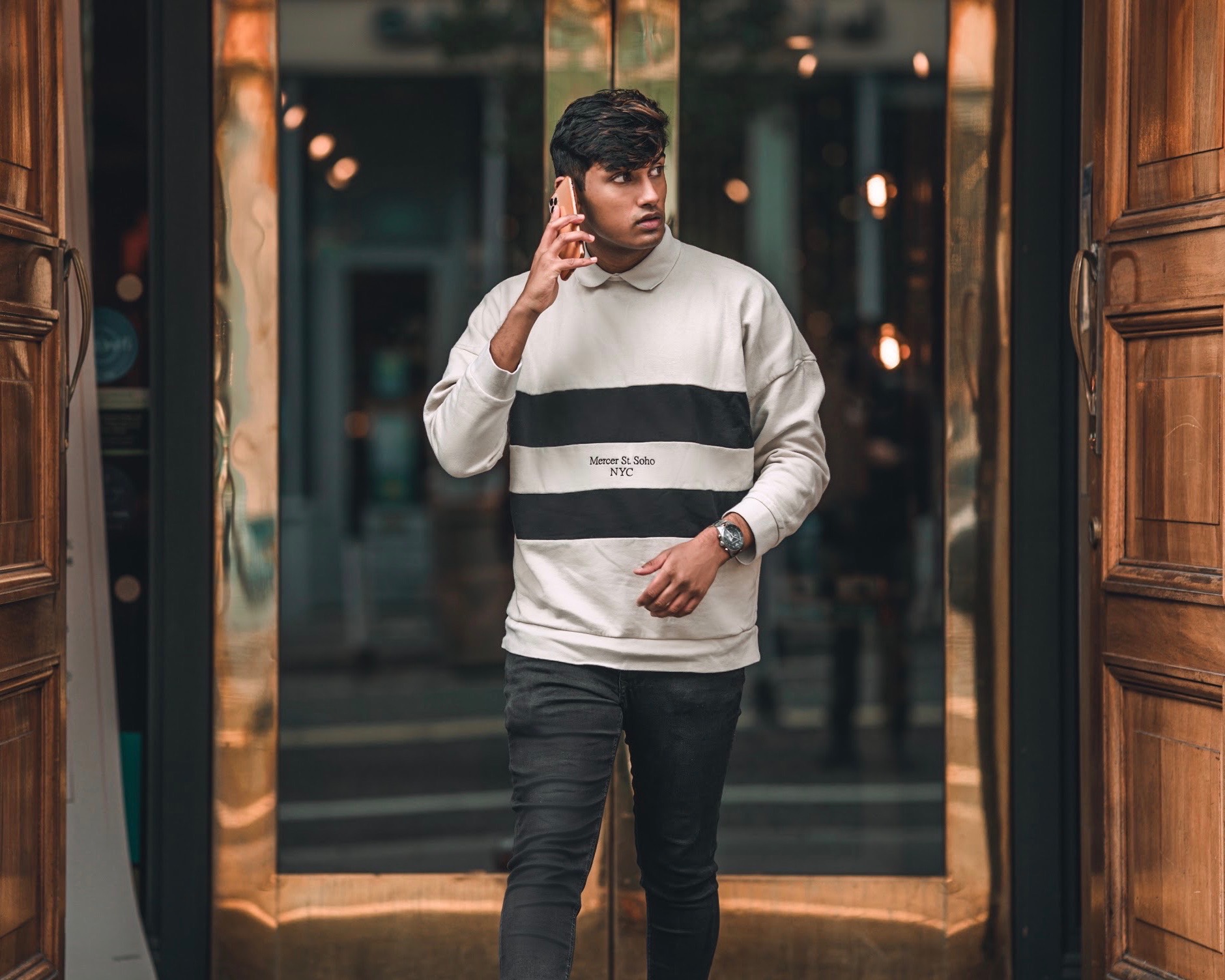 Omar Choudhury, aka OmarConnects, a 21-year-old entrepreneur from the UK has an inspiring story. Coming from humble beginnings to now running the number 1 Instagram branding agency, Omar's journey is one a lot of us can take inspiration from. We delve down where he came from and what advice he gives to those looking at scaling their business.
The Story Of Omar
Despite Omar growing up in a low-income household, he was always hustling. Realizing at a young age, he could not let excuses get in the way of his dreams, Omar took on every piece of work he could get his hands on. From washing cars at age 10 to working long shifts at a café for only £3 an hour, Omar was building his skillset at a young age. He even was the go-to sweet seller in his high school, until the school found out and excluded him. However, that was just the start of his entrepreneurial mindset.  
In early 2020, Omar decided that solely working a 9-5 job could not sustain him or give his family the life they deserved, so he sought work online. It was here that Omar stuck a goldmine. With his ability to sell, Omar quickly ramped up quite the name for himself in the market and established himself as one of the best Instagram consultants in the industry. With the help of his amazing partners at Grow With Us, Omar's team has taken over the Instagram scene with their branding service. 
Advice From Omar
Since deciding to drop out of his paid university degree, not only has Omar been able to help his mother pay off her mortgage, but he has helped thousands of individuals to understand how to monetize their brand online. Omar's first piece of advice to new entrepreneurs is to build your brand first. "You can have the best product in the world, but if no one knows about you, how many sales are you making? 99% of the people you look up to have established brands online themselves, perhaps that was the reason you first followed them. It is simple logic, yet most people wonder why they are not seen any success using social media. Build yourself a credible brand first" Omar told us.
Omar's second piece of advice is to get resourceful. Omar has found a lot of new entrepreneurs are reluctant to invest in themselves where they need to and that is the biggest reason most fail. "You can't have a scarce mindset when it comes to money. You attract the energy you give off, so if someone can see that YOU are not willing to invest in yourself, why would they want to invest in you. Be the person you wish to attract. If you do not have the cash yourself, get resourceful: work a job, borrow money, leverage credit as I did. The hardest part is always starting, once you get over that, it gets easier," Omar advises his audience. 
Take risks and ignore those who put you down is another piece of advice from Omar. "If you are like me and do not come from an entrepreneurial family or circle of friends, people aren't going to understand it. You might see it as hate, it is probably just their confusion. A lot of your parents will tell you what they think is best for you, rather than what you know is best for you. My advice to those who struggle with this. Hustle lowkey and surprise your loved ones with a 5-star holiday. That'll probably get them to support you" is what Omar told us he tells his teammates.
Whats Does Omar Have Planned? 
Despite Coronavirus being a reason, many people have put a stop to think they can make money, Omar has only scaled harder since. His work has generated over $1M in the last few months and he is not planning on slowing down. He plans on building Grow With Us to multi 8 figures, creating more 6 and 7 figure earners, and continuing to stay at the top. 
 It is crazy to see what Omar has accomplished and how he never let excuses get in his way. A life lesson to all those wanting to succeed themselves, successful people will not let anything stop them from achieving their goals.
To keep up with Omar or to work with him, message him on Instagram.
SPOTLIGHT: Sweet vinyl by DREAMOUR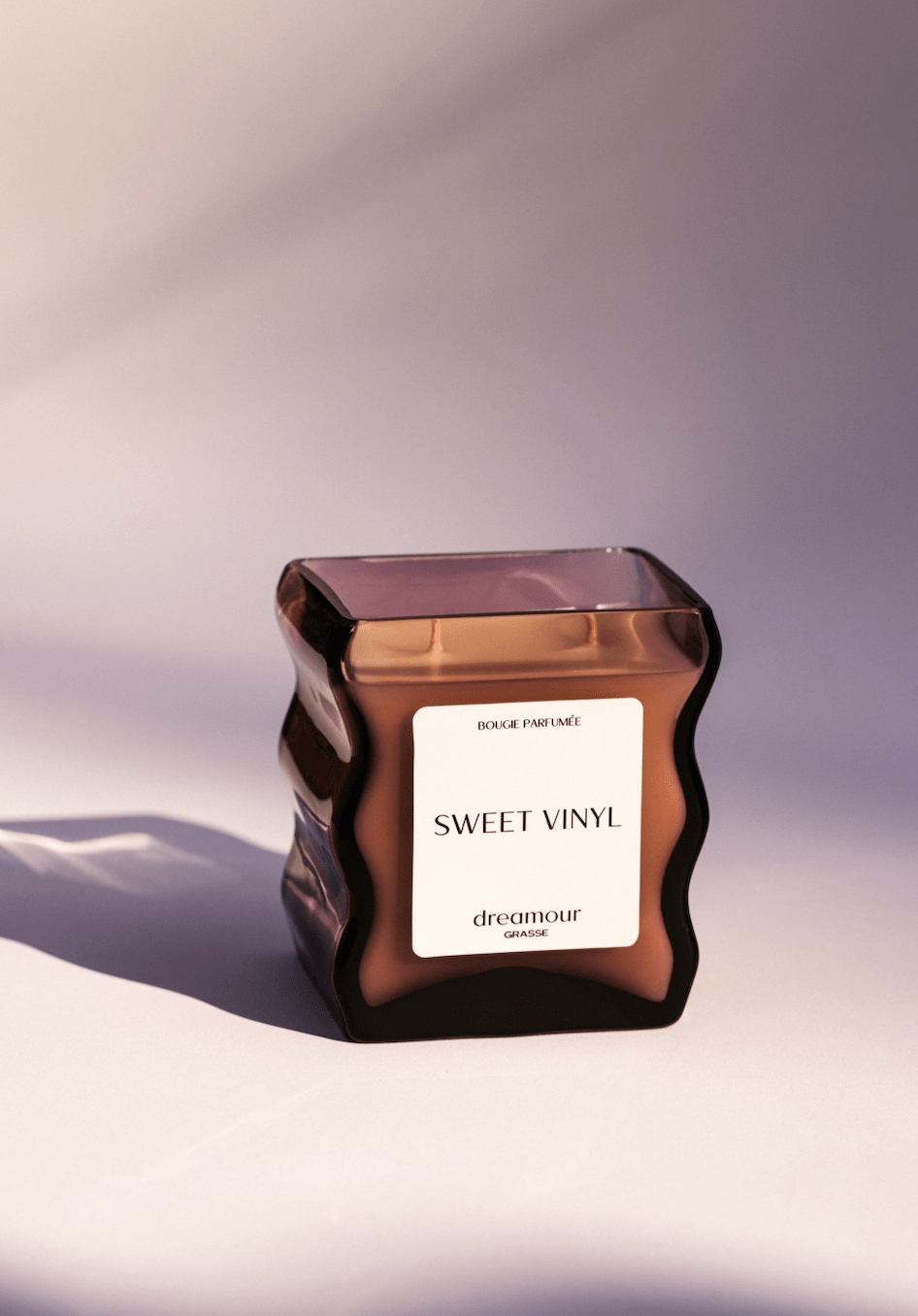 What happens when two immensely talented visionaries come together to create elegance and ingenuity in a sculptural glass fragranced candle? Dreamour. That is the long and short version of how Dreamour was created. Founded by Karissa Rowe and Neal Klotsman in late September 2022, Dreamour was founded with the goal of creating a luxury fragrance brand that operates at the intersection of functional art in the candle market space.
Rowe, a Parsons School of Design graduate, set out to fill the niche of integrating design in the candle marketplace. Unlike most candle vessels that are mass-produced, Dreamour's founders desired to prioritize the artisanal craftsmanship of glass in their production processes of the sculptural glass designs. This resulted in a long timeline of sourcing the globe for talented glass artisans who could transform a sketch into a functional and sophisticated candle vessel. Each and every candle vessel is hand-blown, inherently resulting in a one-of-a-kind product and unique experience for the consumer. These functional fragrant candles also act as a piece of décor due to its sculptural and alluring appearance.
Sweet Vinyl, Dreamour's first candle scent, fills the room with musky & leathery notes combined with earthy notes of vetiver and cypriol, topped with a citrus touch of bergamot and mandarin. The founders worked with master perfumers in Grasse, France, to create a scent that invoked notes of memorable moments, emphasizing high quality ingredients in the fragrances in a soy wax blend. This resulted in candles that consist of clean ingredients, a vegan formula, and is entirely cruelty-free.
It is the personification of the glass blowers' spirit, the heart of Grasse imprisoned in a bottle, and the narrative of two visionaries that sets Dreamour at the top of the candle market pedestal. Dreamour embodies the sophistication and savior-faire French perfumery as a luxury brand, while being a NYC based brand. Dreamour is currently stocked at Patron of the New in New York, along with other major designer luxury known brands. Rowe and Klotsman are currently expanding their production lines and will drop new fragrances and designs in early 2023. Don't expect anything ordinary with Dreamour, as they will continue to bring a unique perspective to the marketplace of home fragrances.
To find out more about Dreamour and their newest releases, you may visit the business's website dreamour.com or follow the company via its Instagram handle @dreamourshop.