How One App Can Improve Your Marketing Results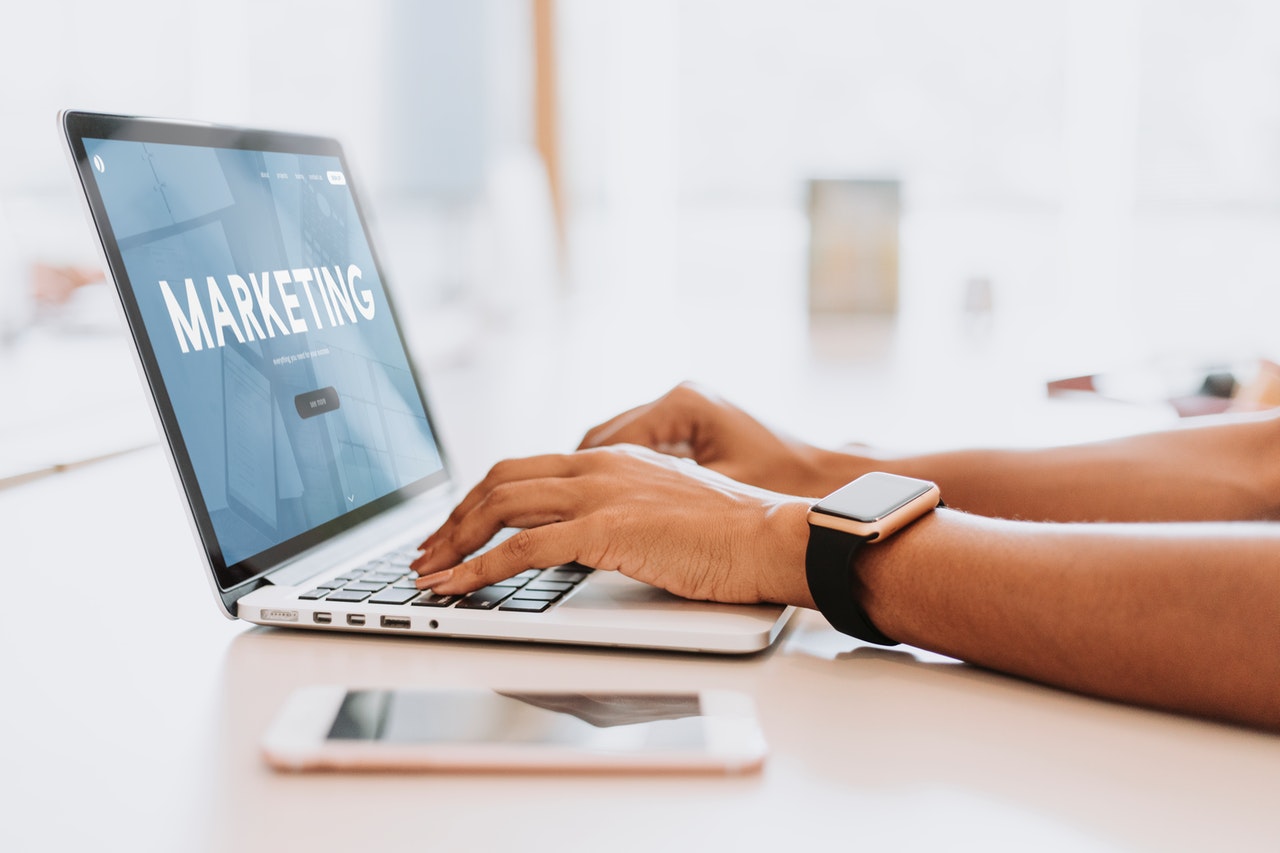 If you're one of those "working behind the desk is essential" kind of marketers, well, to quote the great: "let me disabuse you of that notion right now, my friend". There are now talks of having local hotspots strewn across the solar system with a possibility in the not so distant future to start a conversation on Mars with: "Hey, what's the Wi-Fi password?". So, you can step out from behind that desk of yours and start improving your marketing results with an app anytime anywhere. Especially when the app in question is a digital signage app.
Our favorite DS app (we work with Kitcast digital signage) covers a range of marketing activities, not limited to, but including engaging content creation, playing dynamic or interactive content, social media streaming, content testing, controlling a nation-wide network of screens, running highly successful nationwide ads, collecting and analyzing data, running Programmatic DOOH and precisely targeted campaigns, boosting POP sales, increasing brand awareness and much more. Now, let's look at different ways marketers are killing it with their digital signage app on a daily basis.
Beautiful and eye-catching content
The ability to create powerful and engaging content is a trade of successful marketer. Though starting your journey with creating digital signage content can be intimidating, the sun will be shining brighter the second after you've downloaded a great DS app. Good digital signage app will allow you to easily create custom content using professional templates and power editor. DS app is a spectacular tool for creating and deploying engaging content with photos, videos, animation, and text. Look for DS soft provider that invests in their designs and understands how important quality visuals are in this day and age. Good DS app can get any beginner started in no time with an awesome range of pre-built templates, professional stock images, sleek modern fonts, and amazing photo filters.
UGC
With your DS app you can deploy real-time Instagram or Twitter updates and stream the reviews that you have on TripAdvisor or Yelp. We've actually now have seen the whole industries (take like HoReCa for example) transformed with digital signage and user-generated content. One app will help you to promote your products and services through UGC, become an amazing storytelling tool and actually encourage other people to post and participate in your marketing campaign. In order to understand how powerful digital signage app and UGC really are, remember that more than 70% customers prefer and are more comfortable with recommendations from a stranger on the web, and the same 70% of your clients trust UGC more than any of the traditional ways of marketing or the advertising you can throw at them.
Precise targeting with DOOH
Programmatic DOOH allows you to apply new king of targeting, a sophisticated one that can be based on your customer's demographics, their current location or preferences. Marketers can use location-based DOOH and mobile tech to target audiences based on the proximity to points of interest. This is our beloved online digital audience targeting tactics but without the ad-banning tech or the ability to click on "skip the ad". Everything you put out there on a digital out-of-home display will be seen. And if you think that is awesome – enter dynamic DOOH. That is a whole new level of targeting that can change based on weather conditions, social media feeds, and even facial expressions. Seriously, with just one app you can run a nationwide campaign for 120 coffee shops and offer a nice tall cup of ice coffee to those looking tired on a very hot day.
Video content 
Today is definitely the right time for video marketing. More and more video content is being watched now than ever before and demand is constantly growing. Last year we've seen more than 87% of marketing professionals state that they use video as one of the most engaging marketing tools, videos are the main watched content across all the social media platforms and on the daily basis there are over 500 million hours of videos are watched on YouTube. Now, just imagine the attention-grabbing power of unobstructed digital signage screen combined with video content. No other app has so much power to boost marketing results than DS app powered by video content. Moreover, video walls are becoming the new wall art and are used everywhere from the most famous luxury shops to lobby areas in commercial and residential buildings. Video walls are immensely popular these days, and running one with your DS app is a great way to attract and engage customers.
Content testing
No matter how intuitive your digital signage software is, and no matter how many amazing pre-build templates they have, the marketer's job is to test the content to the point of perfection. It is a rather familiar route with content creation and it's not to be skipped with DS. However, with DS the whole proses is so much simpler, and, dare I say: fun!  You can test and tackle overall design, the frequency with which your content would appear, the audience you can/need to target, find the best time to advertise, etc. Test out your designs to the point they are simple enough to understand, represent your brand and are easily seen from afar.
Eliminate common bad business practices 
In 2019 it is expected of businesses to do better and operate responsibly exhibiting no less than respect to their customers. And this isn't about what we now call ethical brand behavior; this is about just smoothly running your day-to-day operations with good customer service as a priority. Here's an example: having a printed breakfast menu that you serve from 7 AM to 11 AM in your restaurant up for all to see 24/7 is a bad business practice. Customers get really annoyed when at 11:30 AM they're told that they've missed the fine print on the poster and can no longer order their egg white omelet. That can be fixed with your digital signage app that operates your digital menu board. Here's another one: if you are running a clothing store and you've ran out of the popular item and only have it in stock to order on your website, with the help of your DS app you can have that information up within seconds on all of your in-store screens so your customers won't feel like they've made a trip to your store for nothing and just make a purchase online. Be considerate, with your digital signage app you are able to make important changes to better your marketing results, can make your brand stronger and your customers more likely to convert.
Humanoid Robots Serve Customers at a Restaurant in India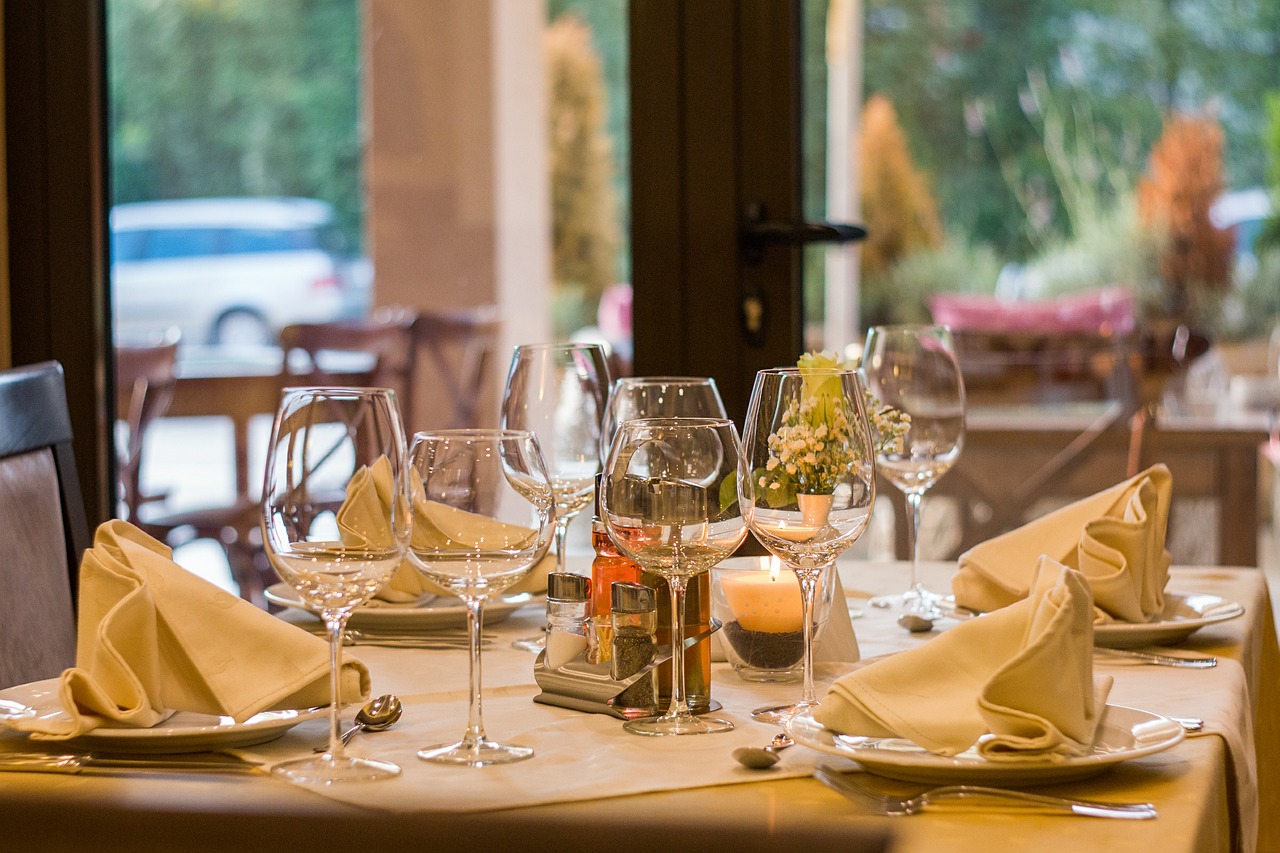 In the past, people would often rely on simple machines and tools to help them do their job. Tasks such as fixing the roof, chopping up vegetables, sweeping the floor, cutting firewood, etc. all had people use simple machines to do the job fast and efficiently.
Today, people still use machines to perform their tasks. However, the difference is that these machines aren't just simply known as "simple and compound" machines. These machines are highly advanced and often have human features with them. Yes, these machines are what you and I would call Robots.
Typically, robots don't have any resemblance to a human being. Commonly used robots are mostly small automated vehicles that can perform specialized tasks. Humanoid-type Robots are the stuff of many Hollywood films. Metropolitan, Star Wars, The Iron Giant, RoboCop, etc. are just some of the movies that feature these humanoid type robots.
It was long thought that robots such as those in the movies mentioned above were fantasy and would never see the light of existence. However, fast forward to our current times, and you'll see that robots are more ever-evolving and beginning to resemble us closely.
As mentioned earlier, machines are often used to perform simple tasks. Since robots are complicated machines, they're more than just for show. Some do actual work that benefits a lot of people. Enter the Indian State of Odisha. Where the first restaurant to use two human-like robots to serve humans exist.
History
The Robo Chef restaurant in Chandrasekharpur area of Bhubaneswar, Odisha, opened its doors to customers on October 16, 2019. As the name of the restaurant suggests, customers were delighted to see two fully functional robots that would serve and greet them.
The owner of the restaurant is Jeet Basa, a civil engineer by trade. When asked what drove him to use robots as servants for his restaurant, he simply said that his visit to the United States let him see the marvel of robotic servers.
The Robots
Jeet Basa named his two robots 'Champa' and 'Chameli.' Champa and Chamelli are shaped like a cone with its base having wheels that support fluid movement. At the top of the cone is a cylindrical shaped box that serves as the body or the "chest" of the robots. Both Champa and Chamelli have arms that can safely support orders of up to 20kg.
The chests of the robots have a special screen where you can see the menu. Both robots have heads that are shaped like small upside-down triangles. They also have 2, blue-lit eyes that which may house the sensors that the robots use to navigate.
SLAM
Today, standard robots often use predetermined routes to travel to and fro. Sometimes, robots even need some sort of assistance, especially if traversing through challenging terrain.
Predator drones are examples of these machines that are used by the U.S. government. Although these drones can stay in the air unmanned, they often need a pilot that's stationed thousands of miles away. Predator drones are mostly used for surveillance and covert operations by the U.S. army.
Champa and Chameli, however, use a more suited program for navigating in small spaces. Enter the SLAM system. Sites like robots.net also cover this important system for most robotic applications. Although no specifications have been made, it's speculated that the sensors these robots use to navigate are located in their eyes. Again, the similarity to human beings is becoming more common with robots nowadays.
The system that Jeet Basa uses in his robots is the SLAM technology. SLAM stands for Simultaneous Localization and Mapping. SLAM will always use some kind of targeting system to identify any objects and tell the robot where it's going.
SLAM also uses optical sensors such as 3D High Definition LiDAR(Light Detection and Ranging), 3D sonar sensors, and a laser rangefinder. Some robots also use 2D cameras as additional support systems for their sensors.
SLAM was the result of the hard work done by R.C. Smith and P. Cheeseman in 1986. Several applications of SLAM were recognized, most notably by DARPA or Defense Advanced Research Projects Agency. The Stanley and Junior cars by Sebastian Thrun included SLAM in their systems. These cars were self-driving and had no problem winning second in DARPA's 2000 urban challenge.
Robot Vacuum Cleaners or Roombas are the mass-market applications of the SLAM system. As you can see, Roombas are highly sensitive to their environment and rarely get damage from moving around the house.
A Booming Trend in India
Although Jeet Basa knows that many restaurants in India are using robots to serve food and take orders, Champa and Chamelli are special. Jeet Basa proudly claims that his robots are the first non-line followers in India. These two robots are freely moving, without the aid of any lines. Robo Chef is the first robot restaurant in Eastern India and the first in India to use free-roaming robots in service.
"They are both made in India"
Aside from being the first in India to use SLAM system robots, Jeet Basa is exceptionally proud that both Champa and Chamelli were made in India. Most robot servers in Indian restaurants around the country, often use imported parts that come from outside countries such as China, the United Kingdom, Japan, Australia, and the United States.
Features
As mentioned earlier, Champa and Chamelli use the SLAM system for navigation. The robots also have other features that cater to a busy environment. Besides both arms of the robots, you can see speakers that act as the mouthpiece of the robots. They are programmed to speak Odia language and can communicate with customers with ease.
In fact, the two robots often approach patrons after being served and greet them with "Apana mane khushi to" which means "Are you happy?" The phrase was popularized during the 2019 election campaign of Chief Minister Naveen Patnaik.
Although the robots are sensitive to their surroundings, they can also sense changes in the environment, such as an increase or decrease in temperature. Champa and Chamelli can also detect smoke and identify people. As diners make their way to their tables, the robots can greet them.
Orders are made through a tab which is connected to the robots' and restaurant's system. Serving a lot of people won't be a problem as these robots can hold a lot of dishes. The robots run entirely on batteries and often require 30 minutes to charge and work for 8 hours straight.
Other Restaurants
Robot Restaurant is another diner that uses robots to serve customers. The restaurant uses five robots who all have their unique names. Arya, Sansa, Alice, Ramya, and Zoey are the robots that will help serve customers with Indo-Asian cuisines. A sixth robot named, the Queen Robot will operate soon and function as the receptionist.
In Assam, the Uruka restaurant also uses a robot as a waiter. Aptly named Palki, the robot comes in traditional Assamese Sattriya attire and is helping the restaurant serve a welcoming drink, appetizers, and traditional Assamese dishes.
Takeaway
Technology is significantly making advances in everything we do. From using simple tools such as wedges and levers to operating and supervising fully autonomous robots, humankind has come a long way of making life more comfortable.
Champa, Chamelli, Zoey, Arya, Sansa, Alice, Ramya, and Palki are just the precursors of things to come. Soon, we'll have human-like robots performing almost every task imaginable.