How One App Can Improve Your Marketing Results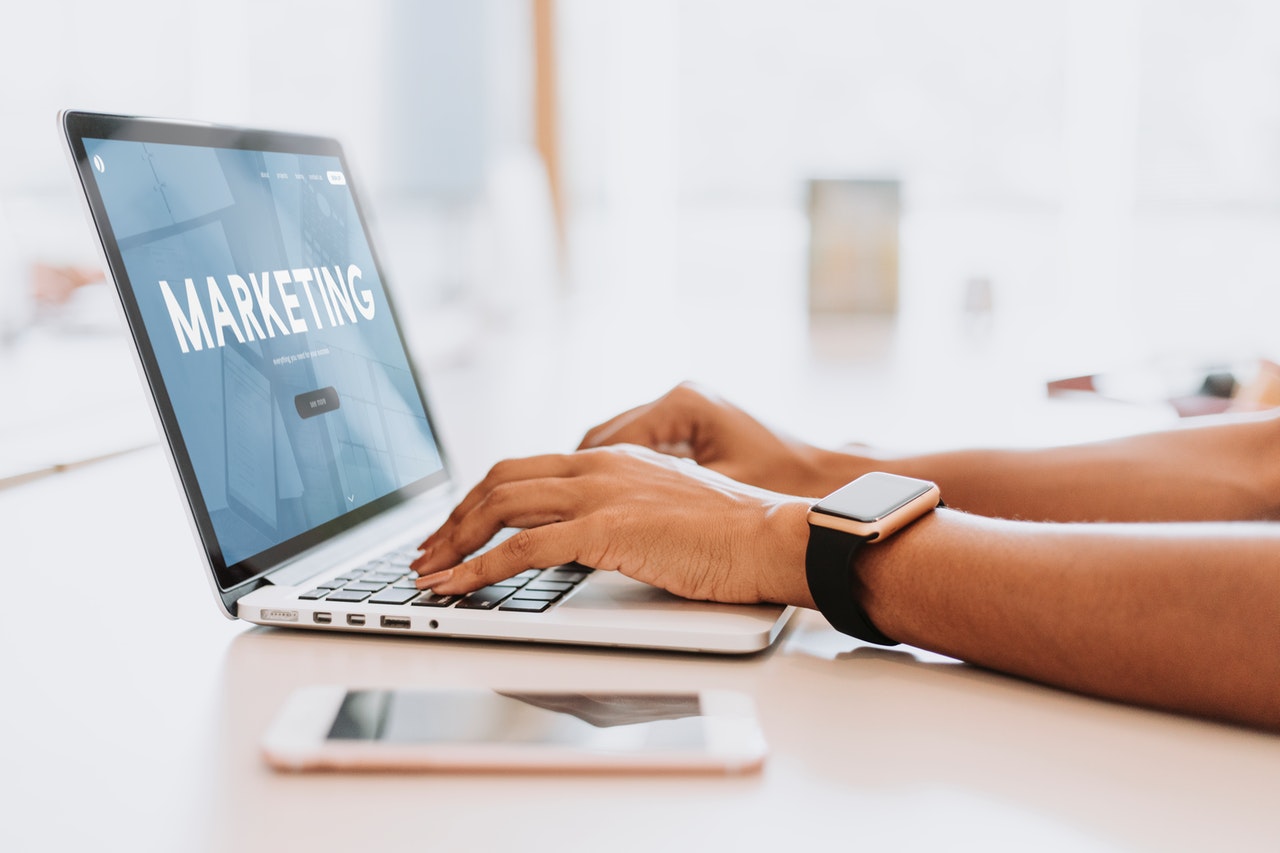 If you're one of those "working behind the desk is essential" kind of marketers, well, to quote the great: "let me disabuse you of that notion right now, my friend". There are now talks of having local hotspots strewn across the solar system with a possibility in the not so distant future to start a conversation on Mars with: "Hey, what's the Wi-Fi password?". So, you can step out from behind that desk of yours and start improving your marketing results with an app anytime anywhere. Especially when the app in question is a digital signage app.
Our favorite DS app (we work with Kitcast digital signage) covers a range of marketing activities, not limited to, but including engaging content creation, playing dynamic or interactive content, social media streaming, content testing, controlling a nation-wide network of screens, running highly successful nationwide ads, collecting and analyzing data, running Programmatic DOOH and precisely targeted campaigns, boosting POP sales, increasing brand awareness and much more. Now, let's look at different ways marketers are killing it with their digital signage app on a daily basis.
Beautiful and eye-catching content
The ability to create powerful and engaging content is a trade of successful marketer. Though starting your journey with creating digital signage content can be intimidating, the sun will be shining brighter the second after you've downloaded a great DS app. Good digital signage app will allow you to easily create custom content using professional templates and power editor. DS app is a spectacular tool for creating and deploying engaging content with photos, videos, animation, and text. Look for DS soft provider that invests in their designs and understands how important quality visuals are in this day and age. Good DS app can get any beginner started in no time with an awesome range of pre-built templates, professional stock images, sleek modern fonts, and amazing photo filters.
UGC
With your DS app you can deploy real-time Instagram or Twitter updates and stream the reviews that you have on TripAdvisor or Yelp. We've actually now have seen the whole industries (take like HoReCa for example) transformed with digital signage and user-generated content. One app will help you to promote your products and services through UGC, become an amazing storytelling tool and actually encourage other people to post and participate in your marketing campaign. In order to understand how powerful digital signage app and UGC really are, remember that more than 70% customers prefer and are more comfortable with recommendations from a stranger on the web, and the same 70% of your clients trust UGC more than any of the traditional ways of marketing or the advertising you can throw at them.
Precise targeting with DOOH
Programmatic DOOH allows you to apply new king of targeting, a sophisticated one that can be based on your customer's demographics, their current location or preferences. Marketers can use location-based DOOH and mobile tech to target audiences based on the proximity to points of interest. This is our beloved online digital audience targeting tactics but without the ad-banning tech or the ability to click on "skip the ad". Everything you put out there on a digital out-of-home display will be seen. And if you think that is awesome – enter dynamic DOOH. That is a whole new level of targeting that can change based on weather conditions, social media feeds, and even facial expressions. Seriously, with just one app you can run a nationwide campaign for 120 coffee shops and offer a nice tall cup of ice coffee to those looking tired on a very hot day.
Video content 
Today is definitely the right time for video marketing. More and more video content is being watched now than ever before and demand is constantly growing. Last year we've seen more than 87% of marketing professionals state that they use video as one of the most engaging marketing tools, videos are the main watched content across all the social media platforms and on the daily basis there are over 500 million hours of videos are watched on YouTube. Now, just imagine the attention-grabbing power of unobstructed digital signage screen combined with video content. No other app has so much power to boost marketing results than DS app powered by video content. Moreover, video walls are becoming the new wall art and are used everywhere from the most famous luxury shops to lobby areas in commercial and residential buildings. Video walls are immensely popular these days, and running one with your DS app is a great way to attract and engage customers.
Content testing
No matter how intuitive your digital signage software is, and no matter how many amazing pre-build templates they have, the marketer's job is to test the content to the point of perfection. It is a rather familiar route with content creation and it's not to be skipped with DS. However, with DS the whole proses is so much simpler, and, dare I say: fun!  You can test and tackle overall design, the frequency with which your content would appear, the audience you can/need to target, find the best time to advertise, etc. Test out your designs to the point they are simple enough to understand, represent your brand and are easily seen from afar.
Eliminate common bad business practices 
In 2019 it is expected of businesses to do better and operate responsibly exhibiting no less than respect to their customers. And this isn't about what we now call ethical brand behavior; this is about just smoothly running your day-to-day operations with good customer service as a priority. Here's an example: having a printed breakfast menu that you serve from 7 AM to 11 AM in your restaurant up for all to see 24/7 is a bad business practice. Customers get really annoyed when at 11:30 AM they're told that they've missed the fine print on the poster and can no longer order their egg white omelet. That can be fixed with your digital signage app that operates your digital menu board. Here's another one: if you are running a clothing store and you've ran out of the popular item and only have it in stock to order on your website, with the help of your DS app you can have that information up within seconds on all of your in-store screens so your customers won't feel like they've made a trip to your store for nothing and just make a purchase online. Be considerate, with your digital signage app you are able to make important changes to better your marketing results, can make your brand stronger and your customers more likely to convert.
How Conventional Scores Are Stopping Most Millennials From Accessing Credit and How One Company Is Changing That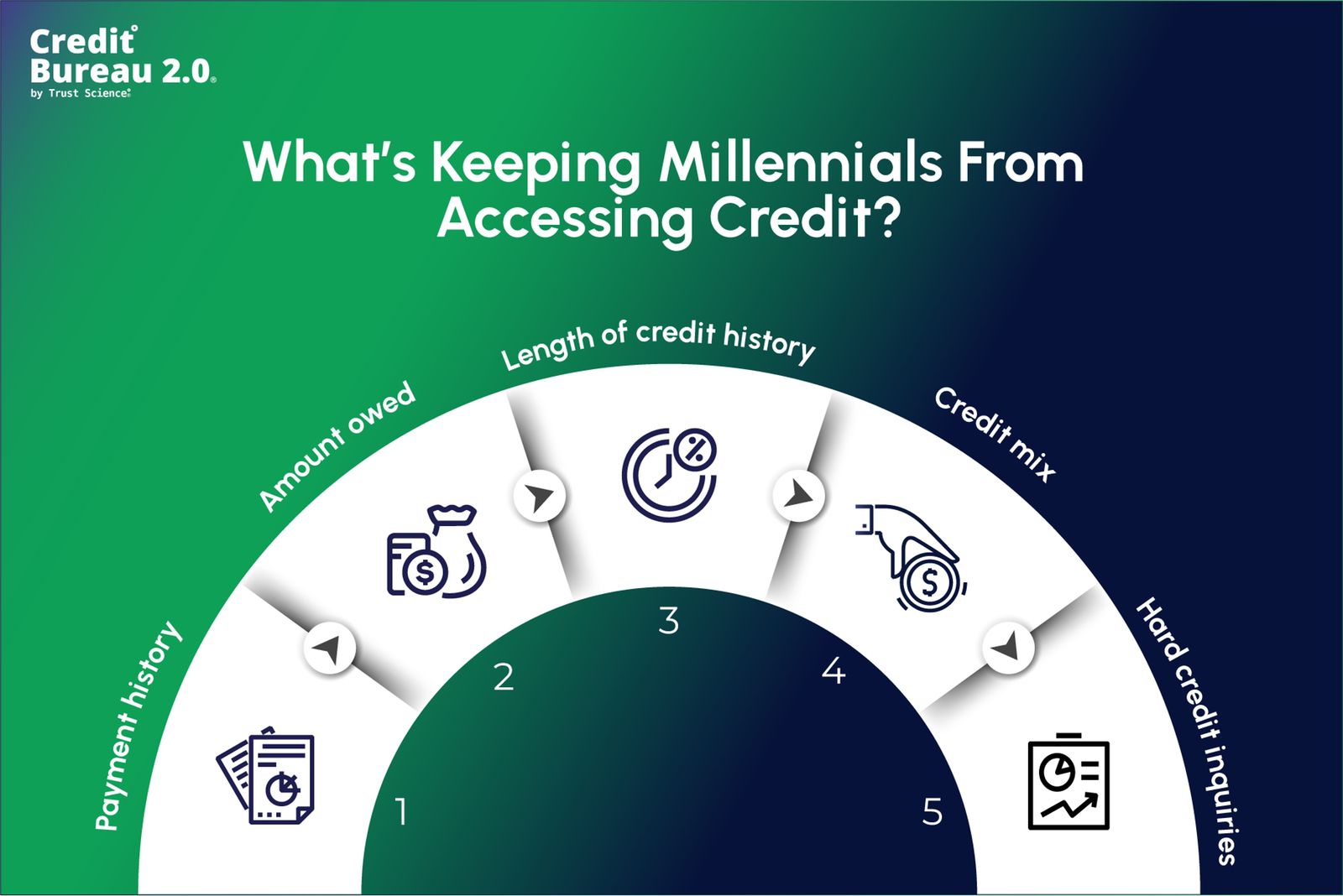 Credit scores are a barrier to entry for just about everything for millennials. Trust Science® is taking new metrics into account to expand access to credit with Credit Bureau 2.0®
What's Keeping Millennials From Accessing Credit?
The concept behind a credit score seems simple enough. It tracks your credit history to see if you're someone that a bank or lender can trust to pay back a loan. However, conventional credit scores just don't account for the way that millennials and Gen Z handle their finances.
Even where a person would be fully capable and reliable in paying back a loan, the lack of an established credit score can prevent them from accessing credit, or at least from getting as much as they should be able to. That leaves millennials without an on-ramp into the modern economy and it can also jeopardize access to other "credit gated" necessities like housing.
The way that conventional credit scores are calculated is complex but boils down to 5 essential metrics:
Payment history
Amount owed
Length of credit history
Credit mix
Hard credit inquiries
You can start to see the issue for millennials when you look at what data goes into their credit scores. For one thing, younger people don't have a long credit history. Even without other factors, simply being young and only having had so much time to build credit puts them at a disadvantage. However, millennials have also been tending to establish credit later in life compared with previous generations, putting them at a further disadvantage.
The most significant issue here is the credit mix. Different types of credit affect credit scores differently, and millennials generally don't have a favorable mix. While they might have a credit card or two, they generally don't have mortgages. These are the most beneficial type of credit to have on your credit report, and millennials really have that going against them.
The student loan crisis also plays a big role. Young people today have much higher student loan debts than previous generations, meaning they have a great amount of credit owed. Not only that, but many can begin to fall behind on payments and see that amount grow. This can quickly send a credit score spiraling out of control.
Student loans aren't the only threat. When young, some people make poor decisions. They could find themselves making credit mistakes very early on and suffering the fact that those mistakes can haunt their score for seven years in general. That means someone at 25 is still paying for a mistake made at the age of 18, even if they've been on the up and up ever since.
It's clear that conventional credit scores weren't designed with the current landscape in mind and that young people are being negatively affected. But what exactly can be done about this? One company is changing the way that lenders look at creditworthiness to make it possible for millennials to mitigate these issues.
How Credit Bureau 2.0 Fixes Those Problems
Trust Science is an innovative fintech company that has developed Credit Bureau 2.0, a scoring service that acts as an antidote for lenders, offsetting the problems posed by conventional credit scores. Instead of seeing a lack of credit history, a few negative issues from years ago, or a poor credit mix and ending any credit application, Credit Bureau 2.0 considers a wealth of additional data to generate a more accurate credit score.
Credit Bureau 2.0 expands the data used to calculate credit scores, getting the borrower's consented, permissioned data and/or acquiring Alternative Data in order to reach a more accurate credit score. For example, those applying for credit can use Trust Science's Smart Consent™ app to divulge their information safely and confidently to Trust Science, which is working on behalf of the lender that is trying to reach a decision about the borrower. By doing so, young people or other people without a credit history in-country can let prudent financial decisions in other areas of their lives demonstrate that they're trustworthy for greater credit.
The service is available to a wide variety of lenders, including auto lenders, installment lenders, and single-repayment lenders. It's in their best interest to find more reliable, deserving borrowers to give loans to, so Credit Bureau 2.0 benefits both sides of the transaction.
Trust Science CEO Evan Chrapko says that "Credit Bureau 2.0 isn't just about giving borrowers access to more credit than they would have had otherwise. It's about recontextualizing financial data to give both sides–lenders and borrowers–a more accurate and reliable way to enter into loans in the modern economy."