How Otter PR is Redefining the PR Industry and Why You'll Want to get On Board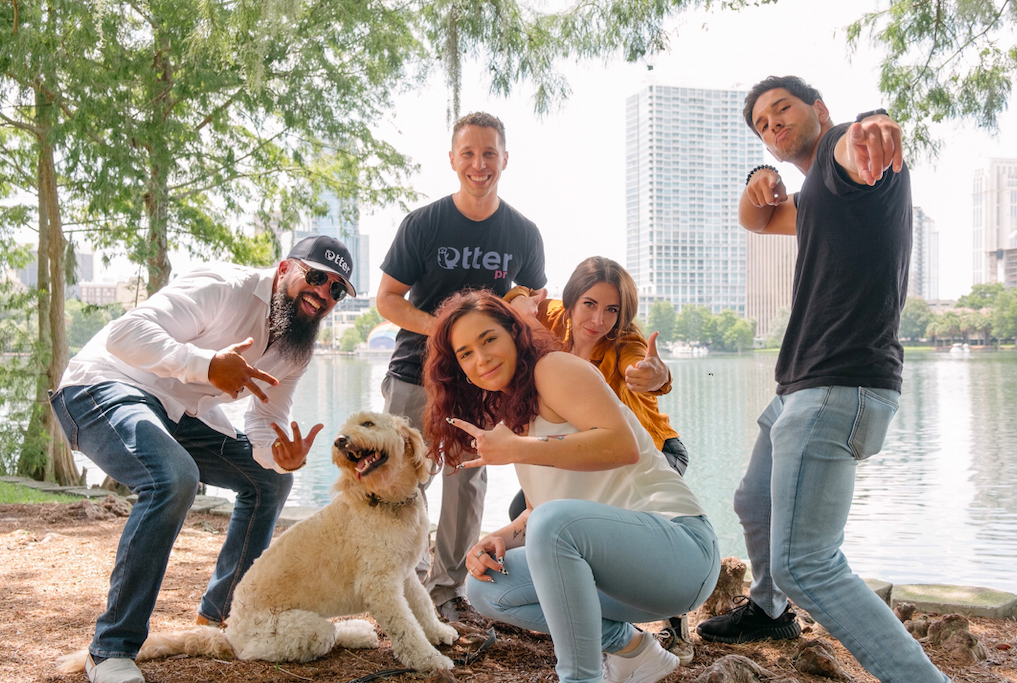 When adversity is looming in the distance, there's a choice to be made. Be proactive, even if you don't know the extent of the adversity, or wait for it to hit and be reactive. Co-founders of Otter PR, Jay Feldman and Scott Bartnick, chose to be proactive.
With COVID-19 beginning to show just how disruptive it will be, the two business partners knew that their current work in e-commerce was bound to go under for quite some time. The two discussed not only what they were good at, but what they enjoyed. And after a very poor experience with a publicist, Feldman was determined to offer a better service with a concrete guarantee. Born was Otter PR.
So how did a small start-up in the midst of a global pandemic not only rise to success, but continue to take the lead in the PR game? It's all about collaborative execution. While many companies were forced to temporarily or permanently close, Otter PR rose from basically zero to seven figures in six months, and that's no simple task. Best said by Lara Rosales, the VP of Communications, their core values lie in teamwork and open communication. It's more than breakroom chit chat. It's about having aligned priorities and working as a unit to get there.
At Otter PR, they know the value of you is in your story. When's the last time you were interested in a one-page story with broken paragraphs and missing sentences? Probably never. That's why Otter PR takes the time to deep dive into your story, not skimming or skipping any words, because each part is important to getting you to your goals and the Otter PR team to understanding you fully. With a diverse group of publicists of all different backgrounds and expertise, no matter who you are, they'll have someone who will be eager to learn your story inside and out. 
The Otter PR team embodies a powerful force to be reckoned with. Not only do they have the passion and experience to thrive independently, but use their individual strengths to support and advise each other each step of the way. And they don't stop there. The open line of communication goes beyond the team, but to the clients themselves, ensuring the client's vision comes to life just how they imagined it. Ultimately the client's media coverage and how they are portrayed is priority, so each client will be able to text, call, or email their publicist at any time to have their questions answered.
In order to have confidence in a company, they need to have confidence in themselves, and Otter PR knows they're good at what they do. They won't take just any client, only those who they know has a story worth being published. Due to that vetting process, they guarantee that anyone they do work with will see results. If not, they have a money-back guarantee. Otter PR also utilizes month-to-month contracts instead of long-term ones, illustrating their understanding that a client's needs often change. You can cancel, restart, upgrade, or downgrade at any time, because they're not in the business of keeping you locked in, they're in the business of bringing you the most success.
Whether this is your first time working with publicists or you're a big brand that needs some extra buzz surrounding an upcoming event, Otter PR has got your back. Stop dreaming about how you want to scale your brand and make it a reality.
Vanex Group's Superior Exchange Rates Surpass Traditional Banks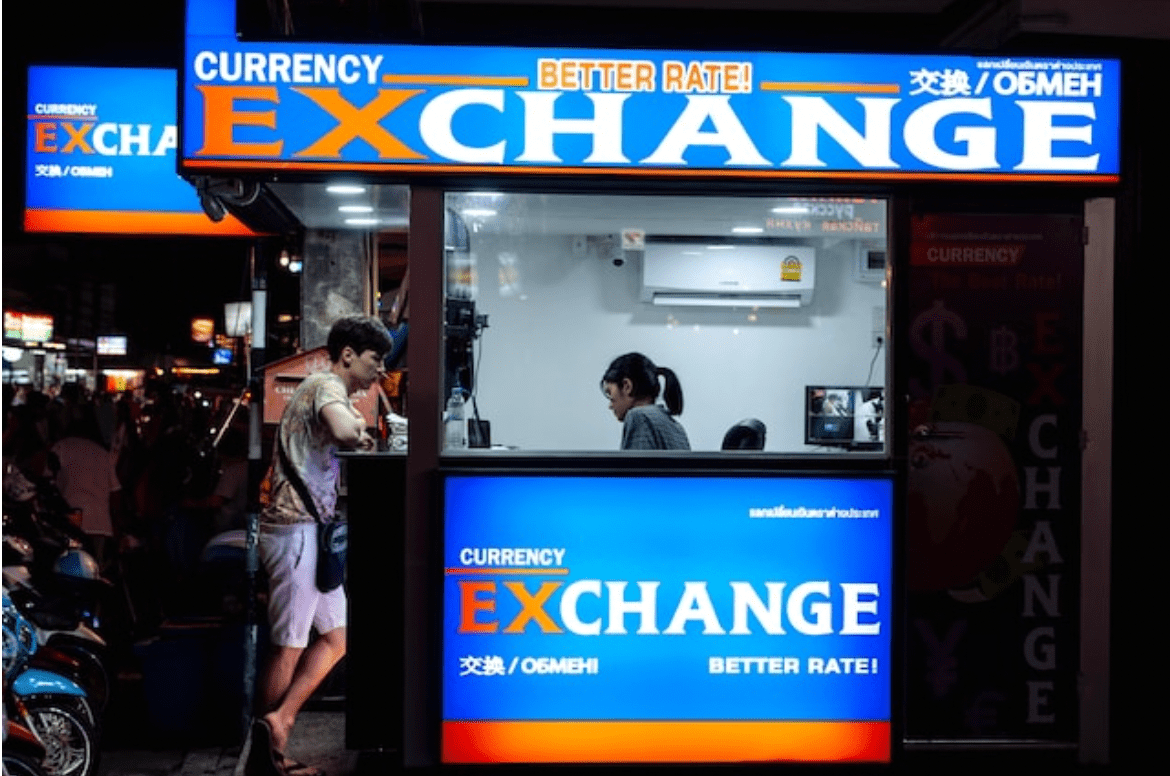 Acquiring the highest possible rates for foreign exchange is a top priority for both people and organizations. Traditional banks are no longer the only choice for currency conversion as the financial landscape changes. Enter Vanex Group, a pioneer in the money service sector that offers exchange rates that surpass traditional banks and many services that have revolutionized the industry.
Vanex Group has quickly become the go-to option for individuals looking for the best exchange rates thanks to its track record and dedication to customer satisfaction. Vanex Group, Western Canada's top private foreign exchange firm, has challenged the status quo by providing better ways to exchange currencies than the conventional banking route.
Traditional banks sometimes burden customers with unfavorable rates and hidden fees, but Vanex Group stands out for its dedication to openness. Every financial transaction is a step toward maximizing value thanks to the company's favorable and competitive exchange rates, well-known for saving clients thousands of dollars annually. Individuals and companies may feel secure knowing their hard-earned money is being exchanged at rates that put their financial well-being first by choosing Vanex Group.
The proficiency of Vanex Group in the foreign exchange market is the foundation for its commitment to offering better rates. The organization navigates the complexities of conversion rates to give customers a clear advantage. It is supported by a team of financial specialists with an in-depth understanding of international currencies. By ensuring that currency swaps are carried out at the most advantageous times, this economic prowess translates into real advantages for clients, further increasing the value of their transactions.
The variety of services offered by Vanex Group offers unmatched ease and competitive exchange rates. The organization makes it easy for people and businesses to conduct worldwide commerce by emphasizing rapid, secure, and safe money transfers. Vanex Group's customer-centric strategy guarantees that the procedure is quick, dependable, and stress-free, whether shipping money across continents or enabling currency transactions related to travel.
Vanex Group's dedication to innovation is another noteworthy aspect of its products and services. The company's user-friendly mobile application and internet platform give customers the power to track real-time pricing and start transactions whenever convenient. The way currency exchange is done has been revolutionized by this technological integration, which saves time and encourages a more knowledgeable and empowered clientele.
The commitment of Vanex Group to offering lower prices extends beyond specific customers. The organization advances its competitive advantages to corporate partners looking to maximize their international trade initiatives with wholesale currency solutions designed for businesses. Vanex Group helps to improve profit margins and facilitate strategic expansion by enabling firms to buy or sell significant volumes of foreign currency at wholesale prices.
In conclusion, Vanex Group's innovative strategy for offering exchange rates surpassing conventional banks is a game-changer for both consumers and companies. The business provides a more beneficial route for currency exchange by adhering to transparency standards, having a thorough understanding of finance, and using cutting-edge technology, ensuring each transaction is a step toward financial empowerment and success. Vanex Group is a leader in the field of foreign exchange for individuals looking to get the most out of their currency exchanges and optimize value.