Musicians, YouTubers, Digital Creators Head to Fantagious, the Future of Digital Growth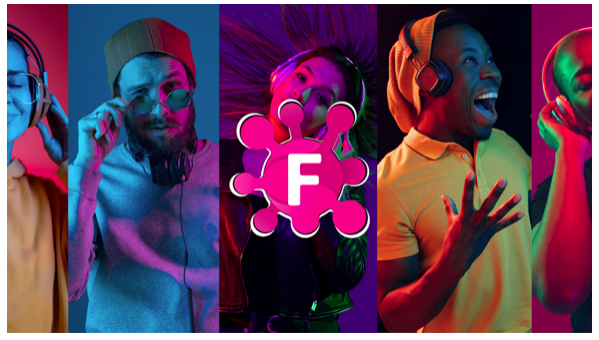 It is true when people say that the 'internet' is the greatest innovation of all times. Bridging the gap between communities, eliminating the issues of long distances, helping people build a connection with the world, it is the internet that has turned the world into a global village. It has brought to the world conveniences that no one ever thought would be possible, yet everyone benefits from this invention. The world has the technology to thank for an invention that has paved the way for the fourth industrial revolution.
The innovation in the ways people use the internet has pushed the world into a digital transformation. From retailers to business owners, every individual is working on completing their transition into the virtual world. Be it businesses or music artists, the shift-over into the digital world has made achieving success a bit easy and stress-free. On the one hand, where it is helping many people turn their dreams into reality, on the other hand, it is leading industries towards the point of saturation. While digitalization is beneficial for success, the competition here is tough, with everyone fighting for the top spot, in case of musicians, YouTubers, and social media creators, competing for creating a wide fanbase.
The vastness of the fanbase is one of the most dominant factors that determine the success of musicians, social media creators, and YouTubers. The saturation in the industry makes attracting an audience through digital means a challenge. Addressing this issue is "Fantagious," the first-ever fan-sharing app.
Established with a mission to "inspire and empower all creative people," is answering the call for help. It is an effective solution to acquiring exposure and digital growth without getting strangled by the industry's saturation. Fanatgious is the brainchild of Ramell 'Rem' Carter, a 29-year-old tech-savvy entrepreneur, and artist.
The Origin…
Just like all other inventions, even Fantagious has a story of how it came into the picture. It can be said that the creation of this app is the perfect example of 'necessity is the mother of invention.' Rem was always fond of music; despite this, he was pushed into choosing other academic subjects. Studying was not his forte due to which he dropped out of college twice.
After giving up on his education, he landed on a job at Tiger Tiger, a well-known Croydon nightclub. He used to work nightshifts, but as he was about to be a father, he had to think of another plan. It led him to the position of Senior Sales Executive in a bar in London, under the umbrella of the same company. A year later, he shifted his career to become a commercial insurance broker.
While working on these jobs, a realization hit him, which caused him to resign immediately. He wished his daughter to pursue her dreams, but the fact that all his life he had compromised on his convinced him that this was not the job for him.
It was at this exact moment that he decided to step into the music industry. He began by helping his friend release his EP. The biggest hurdle was the growth of the fanbase. Rem took this as a challenge, and he started exploring the industry. When he could not find anything, it led him to create the Fantagious app, the first of its kind!
The Ultimate Digital Growth Tool…
The invention of Fantagious was the need of the hour. The people whose success depends on how big a fanbase is, needed an app that could help them establish themselves as prominent entities in their respective industries.
Fantagious is a growth tool for digital creators and musicians, and its web application is all set to hit the market soon. Thousands of artists and digital creators have contacted the company after the announcement. Those who will help the company in its testing phase by registering will have a chance to get free premium access to the app. It means access to masterclasses and a chance to be discovered by talent seekers.
Built with an aim to 'help musicians and digital creators acquire maximum exposure in minimal cost,' this app helps acquire a relevant fan following with ease and simplicity. The app, designed by Rem Carter, allows users to link their socials through which it can analyze the kind of fan following a user has. It serves as a platform where artists and digital creators can connect and help each other grow. The fan rating is a way through which a user can search and pair with another user to maximize their exposure. Other features that assist these individuals in working on their digital presence are search through filters and much more.
It lets users grow and increase their reach in three simple steps; search, connect and grow. The iOS and Android versions of this app are expected to be released later this year after the beta testing of its app is complete. As of today, Rem serves as its CEO, Carl Eaton-York, as the COO, Jamahl Rowl Alcide as the CMO, and Cristian Vasquez as the company's CFO. These four individuals are the founding members of the company and wish to make digital success easily acquirable for those with potential! 
Outsourcing Front-End Development Services: Insider's Guide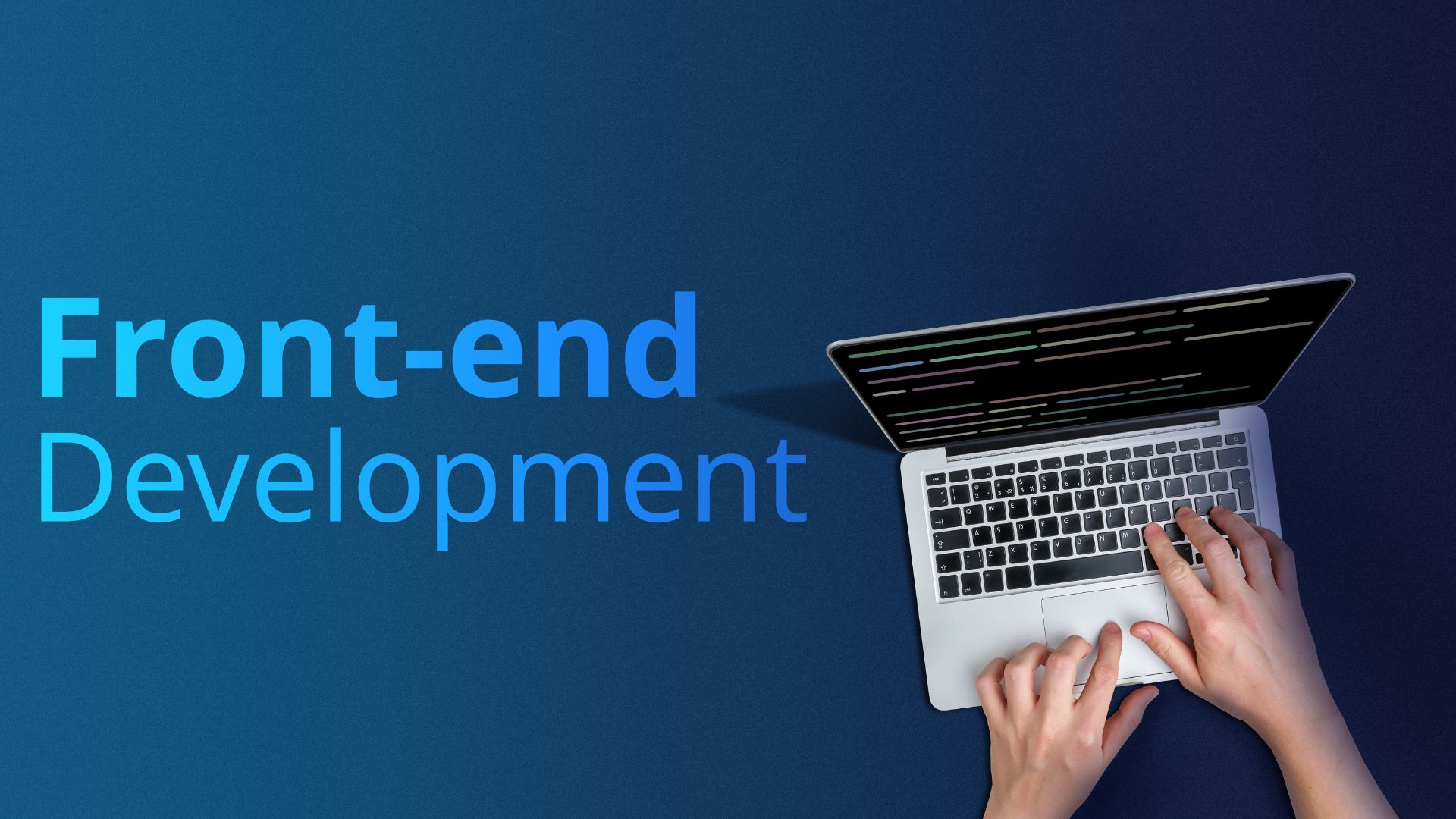 Outsourcing front-end development services has become increasingly popular in recent years as companies look to access specialized skills and expertise, and save on labor costs. According to the Global Outsourcing Survey made by Deloitte, the top reasons for outsourcing front-end development are to access specialized skills (57%), cost savings (50%), and to free up internal resources (49%).
This article will cover some frequently asked questions (FAQs) in a Q&A way to help you make an informed decision when considering outsourcing front-end development services. We'll address concerns such as how to find the right vendor, how to communicate effectively, and how to manage the project to ensure success. By the end of this article, you'll have a better understanding of the considerations and best practices for outsourcing front-end development services.
What is front-end development?
Front-end development, or client-side development, refers to designing and implementing a website's or application's user interface (UI). It involves creating the layout, visual design, and interactive features that users interact with when they visit a website or use an app.
Front-end developers use a variety of programming languages and technologies to build the UI, including HTML, CSS, and JavaScript. They also need to have a strong understanding of user experience (UX) design principles and be able to create visually appealing and intuitive interfaces that meet the needs of the target audience.
Front-end development plays a crucial role in the user experience of a website or application, and it's an essential part of any digital product. The work of a front-end developer often intersects with that of a UX designer and a back-end developer.
Why should I consider outsourcing front-end development services?
As mentioned in the intro, there are several reasons why outsourcing front-end development services may be an excellent option for your company. One of the main reasons is cost savings. Outsourcing is often more cost-effective than hiring in-house developers, especially if you only need front-end development services for a specific project. 
Also, a company can benefit from a vendor's specialized skills and experience and the ability to scale its development resources as needed. This can be especially useful for companies with fluctuating project demands or in need to quickly ramp up or down their development efforts.  
In addition, outsourcing front-end development can allow a company to focus on its core competencies and improve the overall quality of the product, as well as save time by delegating the development work to a vendor. 
How do I find the right front-end development company to work with?
Finding the right front-end development company to work with is crucial for a successful project. Start by defining your project goals, timelines, and budget, and research potential vendors with experience in the technologies and frameworks relevant to your project. 
Review the company's portfolio and case studies to get a sense of their past work and the types of projects they have experience with. Glassdoor, Trustpilot, LinkedIn, GoodFirms or Clutch are some platforms to do this. Consider the company's culture and values. You can also request references and speak with past clients to get an idea of the company's track record and how well they handle challenges like yours. 
What should I consider when choosing a front-end development company?
There are several factors to consider when choosing a front-end development company. Technical skills and experience are crucial, as the company will be responsible for building and implementing the UI of your website or application. Check if the company has experience with the technologies and frameworks you need for your project.
Effective communication and collaboration are also essential. Verify that the vendor has a track record of working well with clients and can effectively communicate and collaborate with your team. Cultural fit is also important, as you will be working closely with the vendor for the duration of the project. It's a good idea to have a face-to-face or video call meeting to get a sense of the company's culture and see if it aligns with your own.
Finally, consider the company's pricing and business model. Make sure the company is transparent about its rates and fees and that they align with your budget. Also, consider whether the company offers flexible pricing options or packages that may be more suitable for your needs.
Once you've narrowed down your options, it's a good idea to request proposals from a few different vendors. This will allow you to compare and contrast their approaches and determine the best fit for your project. 
Bringing it all together
In summary, outsourcing front-end development services can be an easy, cost-effective, and efficient way to access specialized skills and expertise. By carefully considering factors such as technical skills, communication and collaboration abilities, cultural fit, pricing, and business model, you can find the right vendor to meet your needs and achieve success with your project.