Musicians, YouTubers, Digital Creators Head to Fantagious, the Future of Digital Growth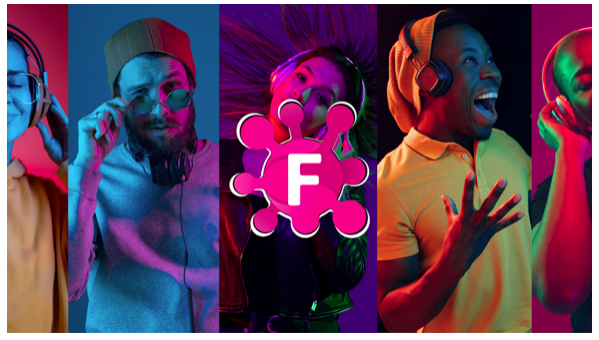 It is true when people say that the 'internet' is the greatest innovation of all times. Bridging the gap between communities, eliminating the issues of long distances, helping people build a connection with the world, it is the internet that has turned the world into a global village. It has brought to the world conveniences that no one ever thought would be possible, yet everyone benefits from this invention. The world has the technology to thank for an invention that has paved the way for the fourth industrial revolution.
The innovation in the ways people use the internet has pushed the world into a digital transformation. From retailers to business owners, every individual is working on completing their transition into the virtual world. Be it businesses or music artists, the shift-over into the digital world has made achieving success a bit easy and stress-free. On the one hand, where it is helping many people turn their dreams into reality, on the other hand, it is leading industries towards the point of saturation. While digitalization is beneficial for success, the competition here is tough, with everyone fighting for the top spot, in case of musicians, YouTubers, and social media creators, competing for creating a wide fanbase.
The vastness of the fanbase is one of the most dominant factors that determine the success of musicians, social media creators, and YouTubers. The saturation in the industry makes attracting an audience through digital means a challenge. Addressing this issue is "Fantagious," the first-ever fan-sharing app.
Established with a mission to "inspire and empower all creative people," is answering the call for help. It is an effective solution to acquiring exposure and digital growth without getting strangled by the industry's saturation. Fanatgious is the brainchild of Ramell 'Rem' Carter, a 29-year-old tech-savvy entrepreneur, and artist.
The Origin…
Just like all other inventions, even Fantagious has a story of how it came into the picture. It can be said that the creation of this app is the perfect example of 'necessity is the mother of invention.' Rem was always fond of music; despite this, he was pushed into choosing other academic subjects. Studying was not his forte due to which he dropped out of college twice.
After giving up on his education, he landed on a job at Tiger Tiger, a well-known Croydon nightclub. He used to work nightshifts, but as he was about to be a father, he had to think of another plan. It led him to the position of Senior Sales Executive in a bar in London, under the umbrella of the same company. A year later, he shifted his career to become a commercial insurance broker.
While working on these jobs, a realization hit him, which caused him to resign immediately. He wished his daughter to pursue her dreams, but the fact that all his life he had compromised on his convinced him that this was not the job for him.
It was at this exact moment that he decided to step into the music industry. He began by helping his friend release his EP. The biggest hurdle was the growth of the fanbase. Rem took this as a challenge, and he started exploring the industry. When he could not find anything, it led him to create the Fantagious app, the first of its kind!
The Ultimate Digital Growth Tool…
The invention of Fantagious was the need of the hour. The people whose success depends on how big a fanbase is, needed an app that could help them establish themselves as prominent entities in their respective industries.
Fantagious is a growth tool for digital creators and musicians, and its web application is all set to hit the market soon. Thousands of artists and digital creators have contacted the company after the announcement. Those who will help the company in its testing phase by registering will have a chance to get free premium access to the app. It means access to masterclasses and a chance to be discovered by talent seekers.
Built with an aim to 'help musicians and digital creators acquire maximum exposure in minimal cost,' this app helps acquire a relevant fan following with ease and simplicity. The app, designed by Rem Carter, allows users to link their socials through which it can analyze the kind of fan following a user has. It serves as a platform where artists and digital creators can connect and help each other grow. The fan rating is a way through which a user can search and pair with another user to maximize their exposure. Other features that assist these individuals in working on their digital presence are search through filters and much more.
It lets users grow and increase their reach in three simple steps; search, connect and grow. The iOS and Android versions of this app are expected to be released later this year after the beta testing of its app is complete. As of today, Rem serves as its CEO, Carl Eaton-York, as the COO, Jamahl Rowl Alcide as the CMO, and Cristian Vasquez as the company's CFO. These four individuals are the founding members of the company and wish to make digital success easily acquirable for those with potential! 
The Ultimate Guide to the Essential Social Skills in Business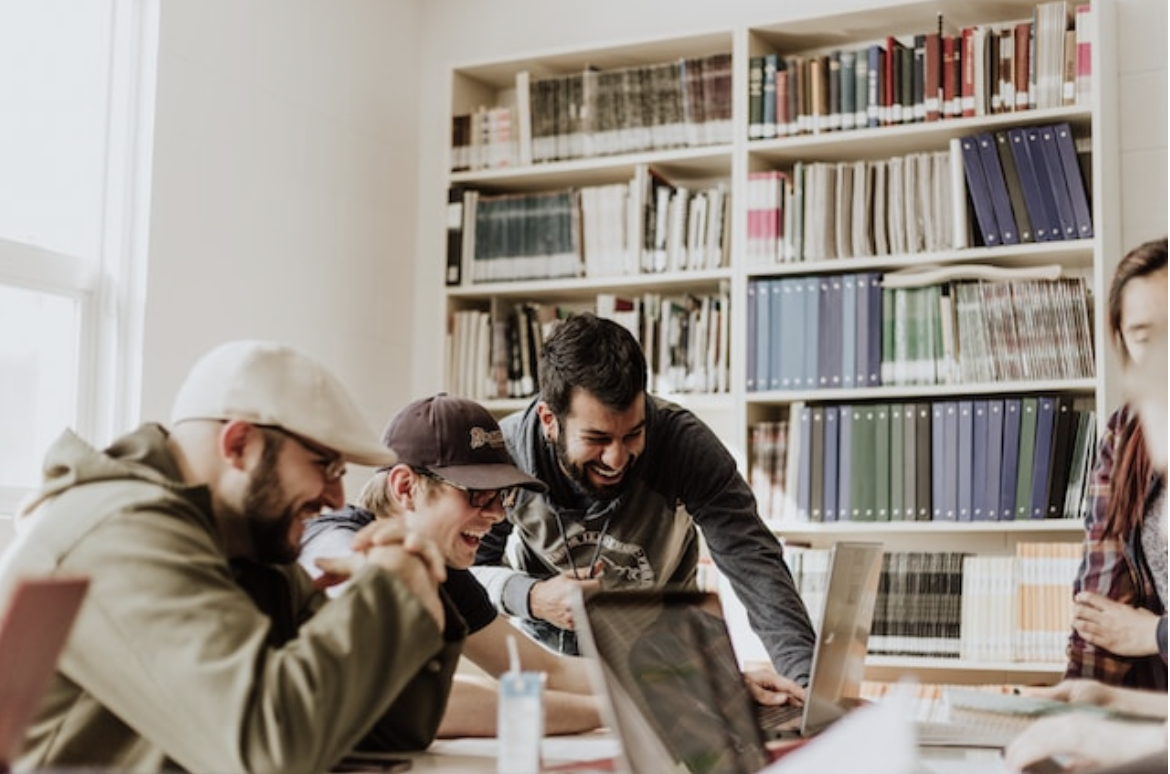 Effective communication and strong relationships are essential for success in the workplace. One factor that can greatly influence these qualities is emotional intelligence, often abbreviated as EQ. EQ refers to the ability to identify, understand, and manage one's own emotions, as well as the emotions of others. Research has shown that individuals with high levels of EQ are better equipped to handle stress, communicate effectively, and work collaboratively with others (Chamorro-Premuzic & Sanger, 2016).
Research has consistently shown that emotional intelligence (EQ) is an important predictor of job performance and success in the workplace. EQ is comprised of a set of skills that allow individuals to recognize, understand, and regulate their own emotions, as well as the emotions of others. In addition, individuals with high EQ are better able to communicate effectively, build relationships, and navigate complex social situations. As a result, they are often viewed as effective leaders and collaborators, and are more likely to achieve their personal and professional goals.
In fact, a number of studies have demonstrated the significant impact that EQ has on job performance and success. For example, one study of 85 upper-level managers found that those with higher EQ scores were rated as more effective leaders by their subordinates (Law, Wong, & Song, 2004). Another study of 151 employees found that those with higher EQ were more likely to be promoted within their organization over a five-year period (Carmeli, Brueller, & Dutton, 2009). These findings highlight the importance of EQ in the workplace and suggest that developing these skills can lead to significant benefits for both individuals and organizations.
According to a study conducted by TalentSmart, a leading provider of EQ assessments, EQ is responsible for 58% of success in all job types (Bradberry & Greaves, 2009). In contrast, IQ only accounts for about 4% of success in the workplace. This suggests that EQ is a crucial skill set for individuals in any professional field. Fortunately, EQ is a skill that can be developed and honed over time with practice and awareness.
There are several key components of EQ that are particularly important for success in the workplace. These include: 
Self-Regulation: This refers to your capacity to recognize and control your emotions. Sometimes treating them when they arise may be necessary. Understanding how to manage your anger is essential. However, it can also cover how to control the feelings you'll experience.
Self-Awareness: This implies recognizing and understanding your own feelings. Do noisy places make you nervous? Do other people talking over you make you angry? Knowing these truths about yourself shows that you are working on your self-awareness. Being conscious of yourself is necessary for this phase, which can be more complex than it sounds.
Socialization: This category focuses on your capacity to manage social interactions and direct relationships. It doesn't entail dominating others but knowing how to work with others to achieve your goals. This could entail presenting your ideas to coworkers, leading a team, or resolving a personal disagreement.
Motivation: Strong motivators include external forces like money, status, or suffering. Internal motivation, however, plays a significant role in Goleman's concept. By doing so, you demonstrate your ability to control your cause and initiate or continue initiatives of your own volition rather than in response to external demands.
Empathy: It's equally critical to be sensitive to others' feelings. This may entail learning to identify different emotional states in individuals — for example, can you tell the difference between someone at ease and someone anxious? — but it also requires comprehension of how other people may react to their current situation. Empathy is one of the essential traits in business and business leadership.
A thought leader in this space, Michael Ventura has built a career advising organizations on the importance of emotional intelligence in the workplace. In his book, Applied Empathy, Ventura highlights the value of empathy in business and provides strategies for developing and applying this skill set. With two decades of experience as a leader, facilitator, and educator, Ventura's work has made impact in with prestigious institutions such as Princeton University and the United Nations as well as corporate clients such as Google and Nike.
Through his work, Ventura advises leaders to focus on the development of EQ in order to help individuals improve their communication, collaboration, and leadership skills, ultimately leading to greater success in the workplace. Experts like Ventura continue to support the growing body of research on the value of EQ in business, and the evidence that organizations who invest in the EQ of their teams help to create a more empathetic and successful professional environment.
And it's worth noting that EQ isn't just important for individual success in the workplace, but also for overall organizational success. A study by the Center for Creative Leadership found that EQ was a better predictor of success than IQ or technical skills in the workplace, and that teams with higher levels of EQ tend to be more effective and productive (Boyatzis, Goleman, & Rhee, 1999). By cultivating a culture of empathy and emotional intelligence, organizations can improve their overall performance and create a more positive work environment for their employees.
In conclusion, emotional intelligence is a crucial component of success in the workplace, and individuals and organizations alike should prioritize the development of these skills. The ones that do not only develop a leading edge in their category, but also become a meaningful place to work for their teams. And in today's rapidly changing talent landscape, the retention of highly capable, emotionally intelligent leaders is one of the greatest keys to unlocking success.
References:
Boyatzis, R. E., Goleman, D., & Rhee, K. S. (1999). Clustering competence in emotional intelligence: Insights from the emotional competence inventory (ECI). In R. Bar-On & J. D. A. Parker (Eds.), Handbook of emotional intelligence (pp. 343-362). Jossey-Bass.
Bradberry, T., & Greaves, J. (2009). Emotional intelligence 2.0. TalentSmart.
Chamorro-Premuzic, T., & Sanger, M. N. (2016). Does employee happiness matter? Journal of Organizational Effectiveness: People and Performance, 3(2), 168-191.