Branden Williams, The Creative Thinker and Dedicated Real Estate Star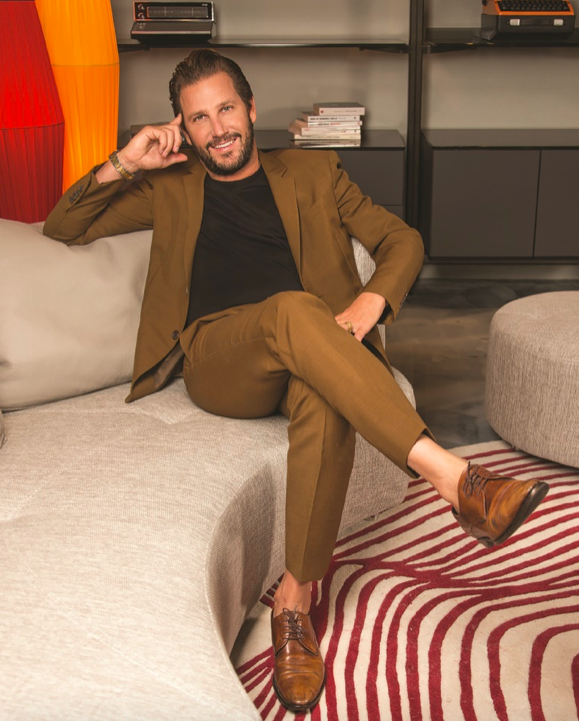 Celebrity haunt, Beverly Hills is known to be the home of many Hollywood stars, rose gardens, and fountains. Not to forget that this Los Angeles city features the upscale shopping street of Rodeo Drive, and has undoubtedly marketed itself as the high-end shopping paradise for the rich and famous. Moreover, the city has also built a reputation for being the basis of many popular TV shows.
And of course, Beverly Hill is also the home of the real estate superstar, Branden Williams. Born and raised right in the city, Branden Williams has brought "hometown advantage" to his well-reputed Williams & Williams Estates Group brand.
Branden opened his eyes in the city on October 13, 1974, and from when he was just a kid, he showed great skills, exceptional ideas, and unmatched talent with regard to being a salesman. But before he could fathom where his interest and success truly lay, he was on the road to be a Hollywood star!
Growing in the haven for celebrities, the desire to be something was obviously natural. Branden grew up with Hollywood, where Angeline Jolie and Tobey Maguire were his classmates at Beverly Hills High School. Branden was first scouted by a casting director at a movie theater where he was hanging with some friends on a night off from busing tables at the Ivy.
Branden Williams has had several appearances in several 1990s classics, including Never Been Kissed, starring Drew Barrymore, Jessica Alba, and James Franco. Branden almost got the role of Seth Green in the teen chick-flick Can't Hardly Wait. Even though he had landed many successful small roles, he knew he didn't want to be an actor forever.
A student at the Fashion Institute of Technology in Los Angeles, Branden, gave his career a start quite early by helping his father sell sheepskin car covers on the side of Fairfax Avenue. While still in college, Branden began working in the customer service and entertainment industry.
It wasn't until a potential gig with Warner Bros. sitcom went awry, that Branden amitted his time in the industry was up. That paired with his interest in fashion and style transitioning to architecture and later design and, ultimately, luxury real estate made Branden come face-to-face with his true calling.
In 2004, Branden completely shifted towards selling homes, which was the prime time of the real estate market. A resident of this deverse city had already instilled an exceptional understanding of how the real estate market worked in Beverly Hills.
While Branden was working at his first brokerage firm, he met Rayni Romito, his wife. For two years, Branden worked hard in the industry, with the aim of making his mark in real estate. Two years later, Branden and Rayni founded Williams & Williams Estates Group, becoming the ultimate duo, the top brokers in all of Beverly Hills.
Together, the team put in devotion, exceptional strategies, and tireless efforts to make their brand known worldwide. Branden and Rayni are known to represent several celebrity personalities, including Markus Persson, Dr. Dre, Jennifer Lopez, and Bruce Willis. The power couple also represented the buyers of Jonathan Frakes and Genie Francis' Beverly Hills home for $12 million.
Under Branden's influence, the company sold the Hillcrest Road property to Persson for $70 million, the highest-ever sale price in Beverly Hills. The company also sold Beverly Crest home of former Sumner Redstone girlfriend Sydney Holland to Jennifer Lawrence for $8.2 million, and Jeremy Renner and Kristoffer Winters' Hollywood flip for $4.3 million.
His dedication and hard work bore fruit when the company was able to represent a number of national and local accolades, including The Wall Street Journal's Top-Producing Agents, The Hollywood Reporter's Top Real Estate Agents, and Variety's Real Estate Elite.
Of course, since the talent was no more hidden, Branden's advice was sought by various top-tier national news outlets, including Larry King Now, The Wall Street Journal, Bloomberg, Fox Business, ABC News, People, CNN, CBS Money and more.
Branden has also appeared on HBO's hit show "Entourage" after showing properties to its creator Doug Ellin, playing his true self, a real estate agent. He is also an active member of the Los Angeles County Museum of Art and. In 2017, Branden, along with his wife, Rayni were honored by Zimmer's Children Museum too!
Speqta CEO Fredrik Lindros Teaches Us How to Say No to Black Box Bidding on PLAs with Their New AI-Based Bid-Optimization Tool Bidbrain™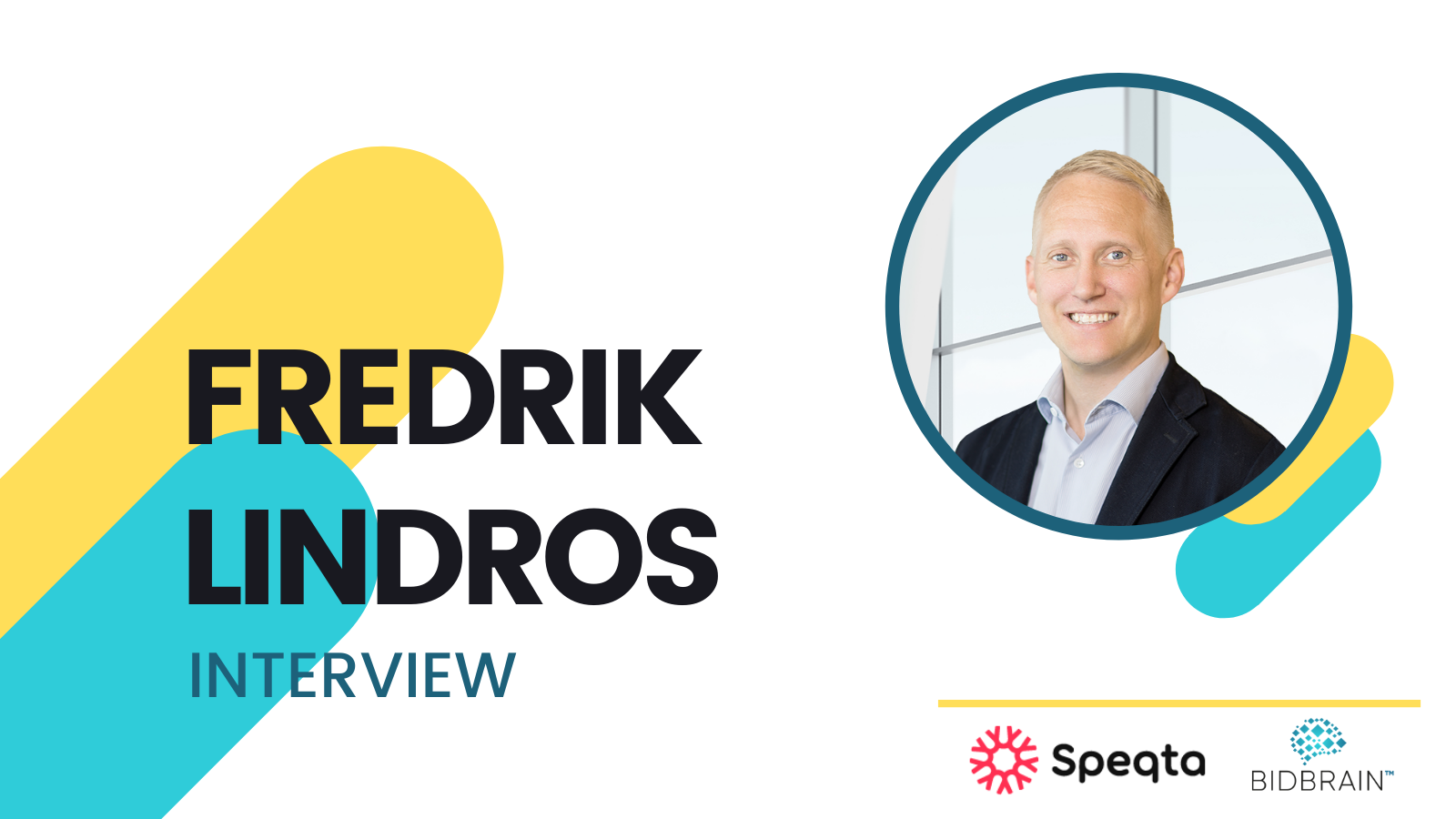 Stand out from the crowd by investing in Speqta's new SaaS tool, Bidbrain™! An AI-based solution for Google Shopping ads that specializes in bid optimization. Developed specifically for the e-commerce industry and dedicated to getting you ahead of the competition by optimizing your Product List Ads (PLAs.)
In the interview below with Speqta's CEO, Fredrik Lindros, learn more about this smart new tool and how you can bid more confidently and feel more secure about your businesses' growth.
Please tell us something that not everyone knows about yourself!
Fredrik Lindros: I've always been personally driven by innovation and change, obsessed as I was over sci-fi shows like Star Trek and Battlestar Galactica, both of which instilled upon me an acceptance and an inclination towards new technology and innovation. .
As for my passion for being equally strategic and creative, I have my time as a magician to thank for that. Unorthodox, yes! But I did, in fact, work as a professional magician some time ago. And, after working odd gigs at kindergartens, company gatherings, and various other stages, I developed skills that would later show itself in my business work as a talent for presentation, communication, and marketing.
And how do you usually start your days? (Are you a proactive or reactive type?)
Fredrik Lindros: I would say that I am a bit of both. I have a very particular schedule that I follow to the 'T' most days as a result of my waking habits. But, I'm flexible enough that I can deal with the unexpected when they come.
More specifically, every day, I wake up while the rest of my family is still asleep. Usually in the time between 4 AM and 5 AM. I start things off with a cup of coffee and then work entirely at home until it's time to go to the office to catch up with whoever is there for the day — we've done a lot of juggling to account for the global pandemic, but the work must go on.
The rest of the workday is spent hosting meetings, regularly communicating with others through email or Slack, and just working as efficiently as possible so that I can go back home and spend time with my children before the day ends and the routine starts anew.
Please introduce Bidbrain™! What is it? And, how can we use it?
Fredrik Lindros: In short. Bidbrain™ is a SaaS solution outfitted with both artificial intelligence and machine learning. We at Speqta developed it for the e-commerce industry to use for optimizing bids for Google Shopping Ads.
How would you say Bidbrain™ compares to manually bidding on PLAs?
Fredrik Lindros: E-retailers that show a preference over manual rule-based bidding on Google PLAs usually prize control over their bidding strategies. After all, at least then, they won't have to suffer through Google's automated black-box bidding strategies.
However, the main issue with manually bidding on PLAs, at least, when compared to BidBrain™, is that it just cannot beat the kind of results that you can achieve with an AI-based system. There's no question there. Bidbrain not only optimizes your bidding strategies to receive the best outcomes, but it is also capable of product feed optimization in order to increase the quality score of your PLAs. Furthermore, all you need to do to keep it working is to continue feeding it data in order to fuel its intelligence.
I know that there are many e-retailers out there that are reluctant to use new technology like this. But, there's no denying that compared to those who work manually, those who use AI-based optimization tools like Bidbrain, in the long-run, will always win over their competition.That's just how technology advances.
How about those e-retailers that already use the automated bidding tools provided by Google? What kind of benefits would Bidbrain™ offer to them?
Fredrik Lindros: One thing that we addressed during the creation of Bidbrain is transparency. Many online retailers that use Google's own tools can never be fully confident that the program is working for them at 100%. In fact, if you dissect the bids made by Google's Target-ROAS or Smart Shopping, you'll find that they are extremely high CPC-bids worth around 30-50 Euros each that result in very few conversions. 
As a retailer, it's just hard to feel secure with such black box bidding methods. Which is where Bidbrain™ comes in. Unlike Google's tools, Bidbrain was designed to reveal all data. So, e-retailers will always know where their bids are going, and they can rest easy knowing that the AI is 100% on their side. All while enjoying the extra functionalities provided by our sophisticated product feed optimization tools, the helpful insights given for future campaigns, and so on.
What advice would you give to fellow business owners looking to release their own products?
Fredrik Lindros: Bidbrain™ was only developed to be as dynamic and as insightful as it is today with communication. And so, my advice to fellow business owners is simple: communicate. Talk to your team, talk to your key customers, just talk. 
As a team, we got to know exactly what our customers were looking for and why they were looking for certain things. And this would not have been possible if our work environment had not been conducive to open dialogue. A significant portion of the developmental process of our service also involved just talking directly with our customers. It wouldn't be a stretch to say that these key customers more or less designed Bidbrain together with us. So, the more open you are to understanding the opinions of others, the better.