Branden Williams, The Creative Thinker and Dedicated Real Estate Star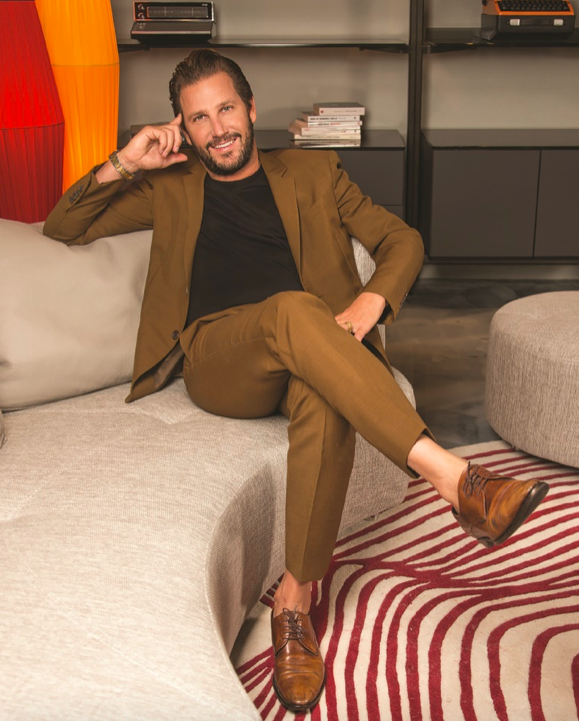 Celebrity haunt, Beverly Hills is known to be the home of many Hollywood stars, rose gardens, and fountains. Not to forget that this Los Angeles city features the upscale shopping street of Rodeo Drive, and has undoubtedly marketed itself as the high-end shopping paradise for the rich and famous. Moreover, the city has also built a reputation for being the basis of many popular TV shows.
And of course, Beverly Hill is also the home of the real estate superstar, Branden Williams. Born and raised right in the city, Branden Williams has brought "hometown advantage" to his well-reputed Williams & Williams Estates Group brand.
Branden opened his eyes in the city on October 13, 1974, and from when he was just a kid, he showed great skills, exceptional ideas, and unmatched talent with regard to being a salesman. But before he could fathom where his interest and success truly lay, he was on the road to be a Hollywood star!
Growing in the haven for celebrities, the desire to be something was obviously natural. Branden grew up with Hollywood, where Angeline Jolie and Tobey Maguire were his classmates at Beverly Hills High School. Branden was first scouted by a casting director at a movie theater where he was hanging with some friends on a night off from busing tables at the Ivy.
Branden Williams has had several appearances in several 1990s classics, including Never Been Kissed, starring Drew Barrymore, Jessica Alba, and James Franco. Branden almost got the role of Seth Green in the teen chick-flick Can't Hardly Wait. Even though he had landed many successful small roles, he knew he didn't want to be an actor forever.
A student at the Fashion Institute of Technology in Los Angeles, Branden, gave his career a start quite early by helping his father sell sheepskin car covers on the side of Fairfax Avenue. While still in college, Branden began working in the customer service and entertainment industry.
It wasn't until a potential gig with Warner Bros. sitcom went awry, that Branden amitted his time in the industry was up. That paired with his interest in fashion and style transitioning to architecture and later design and, ultimately, luxury real estate made Branden come face-to-face with his true calling.
In 2004, Branden completely shifted towards selling homes, which was the prime time of the real estate market. A resident of this deverse city had already instilled an exceptional understanding of how the real estate market worked in Beverly Hills.
While Branden was working at his first brokerage firm, he met Rayni Romito, his wife. For two years, Branden worked hard in the industry, with the aim of making his mark in real estate. Two years later, Branden and Rayni founded Williams & Williams Estates Group, becoming the ultimate duo, the top brokers in all of Beverly Hills.
Together, the team put in devotion, exceptional strategies, and tireless efforts to make their brand known worldwide. Branden and Rayni are known to represent several celebrity personalities, including Markus Persson, Dr. Dre, Jennifer Lopez, and Bruce Willis. The power couple also represented the buyers of Jonathan Frakes and Genie Francis' Beverly Hills home for $12 million.
Under Branden's influence, the company sold the Hillcrest Road property to Persson for $70 million, the highest-ever sale price in Beverly Hills. The company also sold Beverly Crest home of former Sumner Redstone girlfriend Sydney Holland to Jennifer Lawrence for $8.2 million, and Jeremy Renner and Kristoffer Winters' Hollywood flip for $4.3 million.
His dedication and hard work bore fruit when the company was able to represent a number of national and local accolades, including The Wall Street Journal's Top-Producing Agents, The Hollywood Reporter's Top Real Estate Agents, and Variety's Real Estate Elite.
Of course, since the talent was no more hidden, Branden's advice was sought by various top-tier national news outlets, including Larry King Now, The Wall Street Journal, Bloomberg, Fox Business, ABC News, People, CNN, CBS Money and more.
Branden has also appeared on HBO's hit show "Entourage" after showing properties to its creator Doug Ellin, playing his true self, a real estate agent. He is also an active member of the Los Angeles County Museum of Art and. In 2017, Branden, along with his wife, Rayni were honored by Zimmer's Children Museum too!
Outsourcing Front-End Development Services: Insider's Guide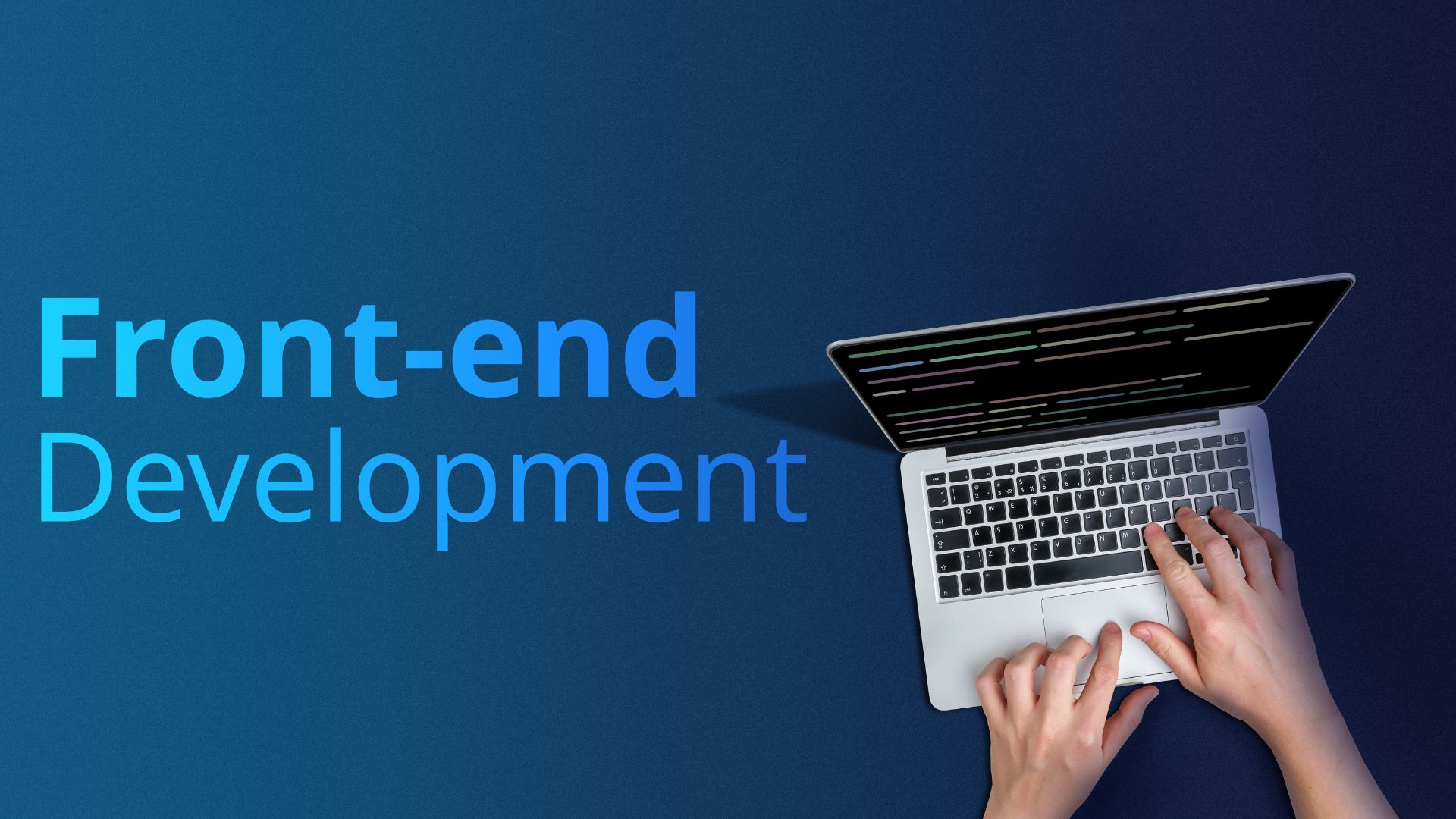 Outsourcing front-end development services has become increasingly popular in recent years as companies look to access specialized skills and expertise, and save on labor costs. According to the Global Outsourcing Survey made by Deloitte, the top reasons for outsourcing front-end development are to access specialized skills (57%), cost savings (50%), and to free up internal resources (49%).
This article will cover some frequently asked questions (FAQs) in a Q&A way to help you make an informed decision when considering outsourcing front-end development services. We'll address concerns such as how to find the right vendor, how to communicate effectively, and how to manage the project to ensure success. By the end of this article, you'll have a better understanding of the considerations and best practices for outsourcing front-end development services.
What is front-end development?
Front-end development, or client-side development, refers to designing and implementing a website's or application's user interface (UI). It involves creating the layout, visual design, and interactive features that users interact with when they visit a website or use an app.
Front-end developers use a variety of programming languages and technologies to build the UI, including HTML, CSS, and JavaScript. They also need to have a strong understanding of user experience (UX) design principles and be able to create visually appealing and intuitive interfaces that meet the needs of the target audience.
Front-end development plays a crucial role in the user experience of a website or application, and it's an essential part of any digital product. The work of a front-end developer often intersects with that of a UX designer and a back-end developer.
Why should I consider outsourcing front-end development services?
As mentioned in the intro, there are several reasons why outsourcing front-end development services may be an excellent option for your company. One of the main reasons is cost savings. Outsourcing is often more cost-effective than hiring in-house developers, especially if you only need front-end development services for a specific project. 
Also, a company can benefit from a vendor's specialized skills and experience and the ability to scale its development resources as needed. This can be especially useful for companies with fluctuating project demands or in need to quickly ramp up or down their development efforts.  
In addition, outsourcing front-end development can allow a company to focus on its core competencies and improve the overall quality of the product, as well as save time by delegating the development work to a vendor. 
How do I find the right front-end development company to work with?
Finding the right front-end development company to work with is crucial for a successful project. Start by defining your project goals, timelines, and budget, and research potential vendors with experience in the technologies and frameworks relevant to your project. 
Review the company's portfolio and case studies to get a sense of their past work and the types of projects they have experience with. Glassdoor, Trustpilot, LinkedIn, GoodFirms or Clutch are some platforms to do this. Consider the company's culture and values. You can also request references and speak with past clients to get an idea of the company's track record and how well they handle challenges like yours. 
What should I consider when choosing a front-end development company?
There are several factors to consider when choosing a front-end development company. Technical skills and experience are crucial, as the company will be responsible for building and implementing the UI of your website or application. Check if the company has experience with the technologies and frameworks you need for your project.
Effective communication and collaboration are also essential. Verify that the vendor has a track record of working well with clients and can effectively communicate and collaborate with your team. Cultural fit is also important, as you will be working closely with the vendor for the duration of the project. It's a good idea to have a face-to-face or video call meeting to get a sense of the company's culture and see if it aligns with your own.
Finally, consider the company's pricing and business model. Make sure the company is transparent about its rates and fees and that they align with your budget. Also, consider whether the company offers flexible pricing options or packages that may be more suitable for your needs.
Once you've narrowed down your options, it's a good idea to request proposals from a few different vendors. This will allow you to compare and contrast their approaches and determine the best fit for your project. 
Bringing it all together
In summary, outsourcing front-end development services can be an easy, cost-effective, and efficient way to access specialized skills and expertise. By carefully considering factors such as technical skills, communication and collaboration abilities, cultural fit, pricing, and business model, you can find the right vendor to meet your needs and achieve success with your project.