Branden Williams, The Creative Thinker and Dedicated Real Estate Star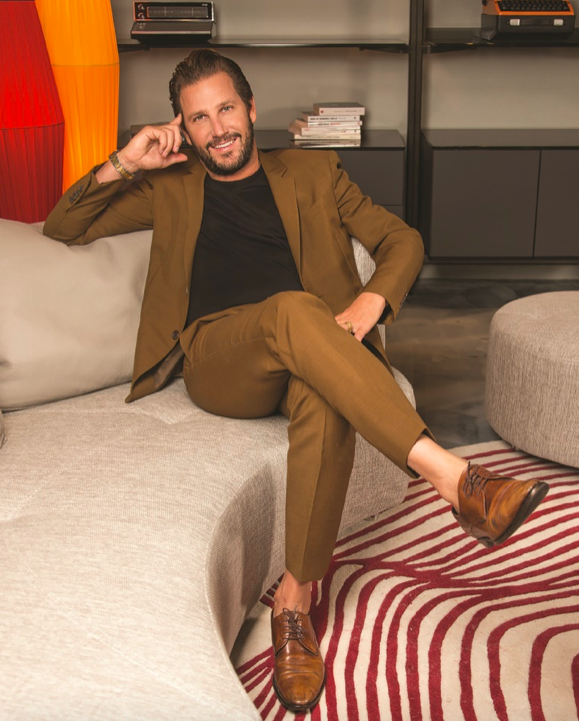 Celebrity haunt, Beverly Hills is known to be the home of many Hollywood stars, rose gardens, and fountains. Not to forget that this Los Angeles city features the upscale shopping street of Rodeo Drive, and has undoubtedly marketed itself as the high-end shopping paradise for the rich and famous. Moreover, the city has also built a reputation for being the basis of many popular TV shows.
And of course, Beverly Hill is also the home of the real estate superstar, Branden Williams. Born and raised right in the city, Branden Williams has brought "hometown advantage" to his well-reputed Williams & Williams Estates Group brand.
Branden opened his eyes in the city on October 13, 1974, and from when he was just a kid, he showed great skills, exceptional ideas, and unmatched talent with regard to being a salesman. But before he could fathom where his interest and success truly lay, he was on the road to be a Hollywood star!
Growing in the haven for celebrities, the desire to be something was obviously natural. Branden grew up with Hollywood, where Angeline Jolie and Tobey Maguire were his classmates at Beverly Hills High School. Branden was first scouted by a casting director at a movie theater where he was hanging with some friends on a night off from busing tables at the Ivy.
Branden Williams has had several appearances in several 1990s classics, including Never Been Kissed, starring Drew Barrymore, Jessica Alba, and James Franco. Branden almost got the role of Seth Green in the teen chick-flick Can't Hardly Wait. Even though he had landed many successful small roles, he knew he didn't want to be an actor forever.
A student at the Fashion Institute of Technology in Los Angeles, Branden, gave his career a start quite early by helping his father sell sheepskin car covers on the side of Fairfax Avenue. While still in college, Branden began working in the customer service and entertainment industry.
It wasn't until a potential gig with Warner Bros. sitcom went awry, that Branden amitted his time in the industry was up. That paired with his interest in fashion and style transitioning to architecture and later design and, ultimately, luxury real estate made Branden come face-to-face with his true calling.
In 2004, Branden completely shifted towards selling homes, which was the prime time of the real estate market. A resident of this deverse city had already instilled an exceptional understanding of how the real estate market worked in Beverly Hills.
While Branden was working at his first brokerage firm, he met Rayni Romito, his wife. For two years, Branden worked hard in the industry, with the aim of making his mark in real estate. Two years later, Branden and Rayni founded Williams & Williams Estates Group, becoming the ultimate duo, the top brokers in all of Beverly Hills.
Together, the team put in devotion, exceptional strategies, and tireless efforts to make their brand known worldwide. Branden and Rayni are known to represent several celebrity personalities, including Markus Persson, Dr. Dre, Jennifer Lopez, and Bruce Willis. The power couple also represented the buyers of Jonathan Frakes and Genie Francis' Beverly Hills home for $12 million.
Under Branden's influence, the company sold the Hillcrest Road property to Persson for $70 million, the highest-ever sale price in Beverly Hills. The company also sold Beverly Crest home of former Sumner Redstone girlfriend Sydney Holland to Jennifer Lawrence for $8.2 million, and Jeremy Renner and Kristoffer Winters' Hollywood flip for $4.3 million.
His dedication and hard work bore fruit when the company was able to represent a number of national and local accolades, including The Wall Street Journal's Top-Producing Agents, The Hollywood Reporter's Top Real Estate Agents, and Variety's Real Estate Elite.
Of course, since the talent was no more hidden, Branden's advice was sought by various top-tier national news outlets, including Larry King Now, The Wall Street Journal, Bloomberg, Fox Business, ABC News, People, CNN, CBS Money and more.
Branden has also appeared on HBO's hit show "Entourage" after showing properties to its creator Doug Ellin, playing his true self, a real estate agent. He is also an active member of the Los Angeles County Museum of Art and. In 2017, Branden, along with his wife, Rayni were honored by Zimmer's Children Museum too!
Vurbl Makes Noise with Investor Lineup and $1 million in Pre-Seed Funding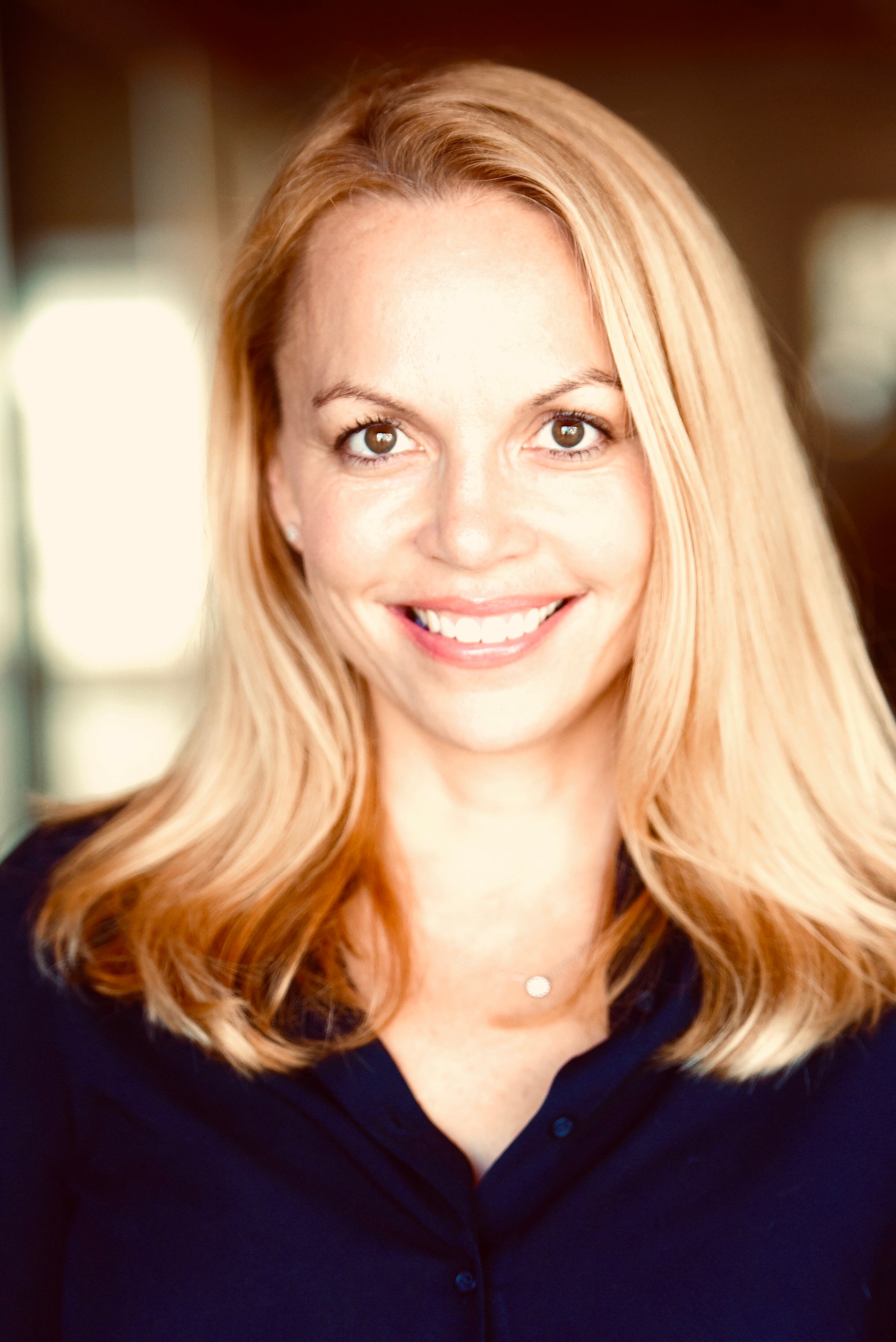 A new audio streaming platform is coming to town. Vurbl is set to shake things up as the company goes head to head with other popular platforms like Apple and Spotify. The goal of the platform is to become the "YouTube of Audio."
Vurbl is a creator-first, free streaming audio platform for all audio types, including user generated audio. Similar to YouTube, Vurbl allows content creators to upload, earn subscribers and monetize their work. Vurbl will provide listeners that are looking to connect with  new voices and information with personalized playlists and stations across 40 categories. 
Recently, Vurbl's CEO and co-founder, Audra Everett Gold, completed its pre-seed round closing at $1.3 million. The round was led by AlphaEdison, a knowledge-driven VC firm that invests in early-stage companies. Vurbl also attracted other investors including Halogen Ventures, TEN13, Angelist and other businesses  within the audio, advertisement and entertainment industries.
Nick Grouf, managing partner at AlphaEdison stated, "We believe Vurbl is opening up an entirely new audio market for listeners, creators and brands. This platform has the potential to change the way we consume audio on the internet and the timing is spot on. If anyone can pull this off this enormous opportunity, it's the team at Vurbl."
Gold launched Vurbl at the beginning of the year and once COVID-19 hit, the team opt-ed to work from home to stay safe and healthy. Gold and her team then doubled-down to develop Vurbl's platform. Gold single handedly embarked on a journey to gain investor interest and secured funding during the pandemic mostly by way of Zoom calls.
The pre-seed funds are being used to develop and launch the Vurbl platform with over 25 million pieces of audio and podcasts. This will span across hundreds of categories and subcategories creating a sanctuary for content curators and listeners.
Gold is confident in the market demand for a streaming platform like Vurbl and stated, "Audio is scattered all over the internet in hard to find places, much of it costs money or is not findable, is not easy to playback, etc. We see millions of audio queries on Google and YouTube that reflect demand for audio of all types. The vast majority of these searches return subpar audio results or no audio results at all."
Vurbl is uniquely positioned to win over audio aficionados with its promise of value added services and attractive revenue share program for creators.
Vurbl is set to launch its web-based platform experience in Q4 2020 with millions of discoverable audio, playlists and human-curated audio stations. The company also plans to announce additional updates including the launch of new mobile apps, a downloadable desktop app, and connected in-home devices for listeners to enjoy audio streams anytime and anywhere.