Branden Williams, The Creative Thinker and Dedicated Real Estate Star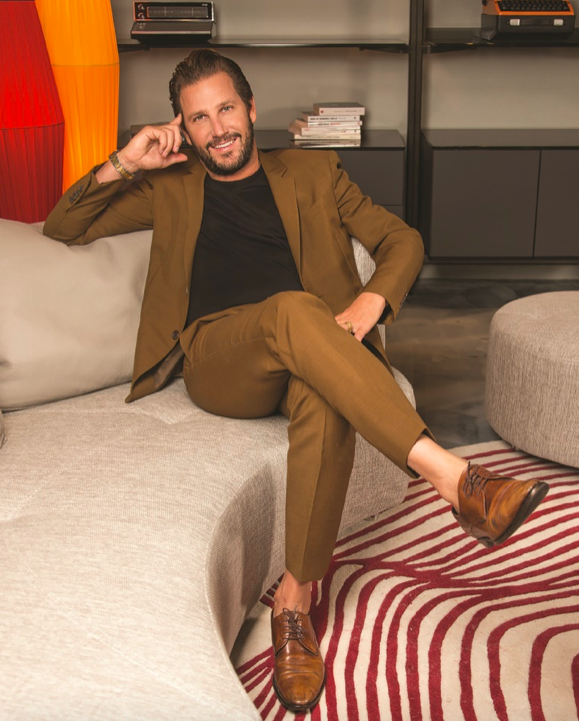 Celebrity haunt, Beverly Hills is known to be the home of many Hollywood stars, rose gardens, and fountains. Not to forget that this Los Angeles city features the upscale shopping street of Rodeo Drive, and has undoubtedly marketed itself as the high-end shopping paradise for the rich and famous. Moreover, the city has also built a reputation for being the basis of many popular TV shows.
And of course, Beverly Hill is also the home of the real estate superstar, Branden Williams. Born and raised right in the city, Branden Williams has brought "hometown advantage" to his well-reputed Williams & Williams Estates Group brand.
Branden opened his eyes in the city on October 13, 1974, and from when he was just a kid, he showed great skills, exceptional ideas, and unmatched talent with regard to being a salesman. But before he could fathom where his interest and success truly lay, he was on the road to be a Hollywood star!
Growing in the haven for celebrities, the desire to be something was obviously natural. Branden grew up with Hollywood, where Angeline Jolie and Tobey Maguire were his classmates at Beverly Hills High School. Branden was first scouted by a casting director at a movie theater where he was hanging with some friends on a night off from busing tables at the Ivy.
Branden Williams has had several appearances in several 1990s classics, including Never Been Kissed, starring Drew Barrymore, Jessica Alba, and James Franco. Branden almost got the role of Seth Green in the teen chick-flick Can't Hardly Wait. Even though he had landed many successful small roles, he knew he didn't want to be an actor forever.
A student at the Fashion Institute of Technology in Los Angeles, Branden, gave his career a start quite early by helping his father sell sheepskin car covers on the side of Fairfax Avenue. While still in college, Branden began working in the customer service and entertainment industry.
It wasn't until a potential gig with Warner Bros. sitcom went awry, that Branden amitted his time in the industry was up. That paired with his interest in fashion and style transitioning to architecture and later design and, ultimately, luxury real estate made Branden come face-to-face with his true calling.
In 2004, Branden completely shifted towards selling homes, which was the prime time of the real estate market. A resident of this deverse city had already instilled an exceptional understanding of how the real estate market worked in Beverly Hills.
While Branden was working at his first brokerage firm, he met Rayni Romito, his wife. For two years, Branden worked hard in the industry, with the aim of making his mark in real estate. Two years later, Branden and Rayni founded Williams & Williams Estates Group, becoming the ultimate duo, the top brokers in all of Beverly Hills.
Together, the team put in devotion, exceptional strategies, and tireless efforts to make their brand known worldwide. Branden and Rayni are known to represent several celebrity personalities, including Markus Persson, Dr. Dre, Jennifer Lopez, and Bruce Willis. The power couple also represented the buyers of Jonathan Frakes and Genie Francis' Beverly Hills home for $12 million.
Under Branden's influence, the company sold the Hillcrest Road property to Persson for $70 million, the highest-ever sale price in Beverly Hills. The company also sold Beverly Crest home of former Sumner Redstone girlfriend Sydney Holland to Jennifer Lawrence for $8.2 million, and Jeremy Renner and Kristoffer Winters' Hollywood flip for $4.3 million.
His dedication and hard work bore fruit when the company was able to represent a number of national and local accolades, including The Wall Street Journal's Top-Producing Agents, The Hollywood Reporter's Top Real Estate Agents, and Variety's Real Estate Elite.
Of course, since the talent was no more hidden, Branden's advice was sought by various top-tier national news outlets, including Larry King Now, The Wall Street Journal, Bloomberg, Fox Business, ABC News, People, CNN, CBS Money and more.
Branden has also appeared on HBO's hit show "Entourage" after showing properties to its creator Doug Ellin, playing his true self, a real estate agent. He is also an active member of the Los Angeles County Museum of Art and. In 2017, Branden, along with his wife, Rayni were honored by Zimmer's Children Museum too!
The Ultimate Guide to the Essential Social Skills in Business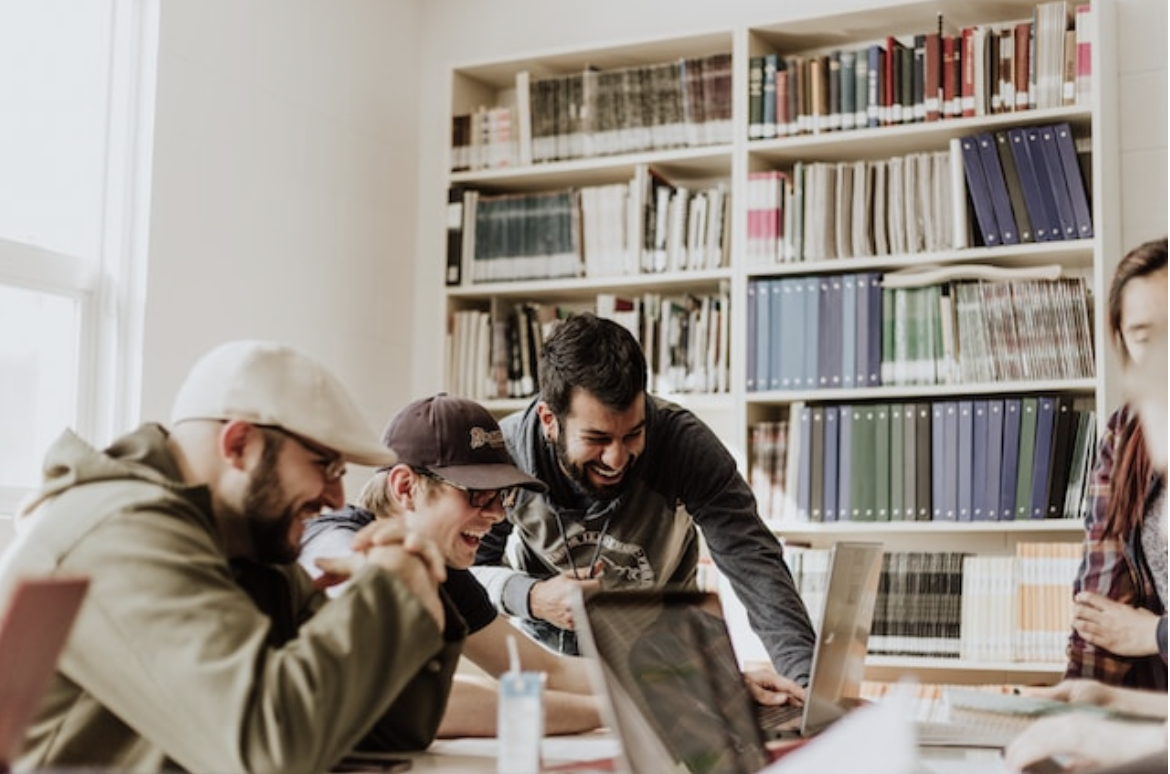 Effective communication and strong relationships are essential for success in the workplace. One factor that can greatly influence these qualities is emotional intelligence, often abbreviated as EQ. EQ refers to the ability to identify, understand, and manage one's own emotions, as well as the emotions of others. Research has shown that individuals with high levels of EQ are better equipped to handle stress, communicate effectively, and work collaboratively with others (Chamorro-Premuzic & Sanger, 2016).
Research has consistently shown that emotional intelligence (EQ) is an important predictor of job performance and success in the workplace. EQ is comprised of a set of skills that allow individuals to recognize, understand, and regulate their own emotions, as well as the emotions of others. In addition, individuals with high EQ are better able to communicate effectively, build relationships, and navigate complex social situations. As a result, they are often viewed as effective leaders and collaborators, and are more likely to achieve their personal and professional goals.
In fact, a number of studies have demonstrated the significant impact that EQ has on job performance and success. For example, one study of 85 upper-level managers found that those with higher EQ scores were rated as more effective leaders by their subordinates (Law, Wong, & Song, 2004). Another study of 151 employees found that those with higher EQ were more likely to be promoted within their organization over a five-year period (Carmeli, Brueller, & Dutton, 2009). These findings highlight the importance of EQ in the workplace and suggest that developing these skills can lead to significant benefits for both individuals and organizations.
According to a study conducted by TalentSmart, a leading provider of EQ assessments, EQ is responsible for 58% of success in all job types (Bradberry & Greaves, 2009). In contrast, IQ only accounts for about 4% of success in the workplace. This suggests that EQ is a crucial skill set for individuals in any professional field. Fortunately, EQ is a skill that can be developed and honed over time with practice and awareness.
There are several key components of EQ that are particularly important for success in the workplace. These include: 
Self-Regulation: This refers to your capacity to recognize and control your emotions. Sometimes treating them when they arise may be necessary. Understanding how to manage your anger is essential. However, it can also cover how to control the feelings you'll experience.
Self-Awareness: This implies recognizing and understanding your own feelings. Do noisy places make you nervous? Do other people talking over you make you angry? Knowing these truths about yourself shows that you are working on your self-awareness. Being conscious of yourself is necessary for this phase, which can be more complex than it sounds.
Socialization: This category focuses on your capacity to manage social interactions and direct relationships. It doesn't entail dominating others but knowing how to work with others to achieve your goals. This could entail presenting your ideas to coworkers, leading a team, or resolving a personal disagreement.
Motivation: Strong motivators include external forces like money, status, or suffering. Internal motivation, however, plays a significant role in Goleman's concept. By doing so, you demonstrate your ability to control your cause and initiate or continue initiatives of your own volition rather than in response to external demands.
Empathy: It's equally critical to be sensitive to others' feelings. This may entail learning to identify different emotional states in individuals — for example, can you tell the difference between someone at ease and someone anxious? — but it also requires comprehension of how other people may react to their current situation. Empathy is one of the essential traits in business and business leadership.
A thought leader in this space, Michael Ventura has built a career advising organizations on the importance of emotional intelligence in the workplace. In his book, Applied Empathy, Ventura highlights the value of empathy in business and provides strategies for developing and applying this skill set. With two decades of experience as a leader, facilitator, and educator, Ventura's work has made impact in with prestigious institutions such as Princeton University and the United Nations as well as corporate clients such as Google and Nike.
Through his work, Ventura advises leaders to focus on the development of EQ in order to help individuals improve their communication, collaboration, and leadership skills, ultimately leading to greater success in the workplace. Experts like Ventura continue to support the growing body of research on the value of EQ in business, and the evidence that organizations who invest in the EQ of their teams help to create a more empathetic and successful professional environment.
And it's worth noting that EQ isn't just important for individual success in the workplace, but also for overall organizational success. A study by the Center for Creative Leadership found that EQ was a better predictor of success than IQ or technical skills in the workplace, and that teams with higher levels of EQ tend to be more effective and productive (Boyatzis, Goleman, & Rhee, 1999). By cultivating a culture of empathy and emotional intelligence, organizations can improve their overall performance and create a more positive work environment for their employees.
In conclusion, emotional intelligence is a crucial component of success in the workplace, and individuals and organizations alike should prioritize the development of these skills. The ones that do not only develop a leading edge in their category, but also become a meaningful place to work for their teams. And in today's rapidly changing talent landscape, the retention of highly capable, emotionally intelligent leaders is one of the greatest keys to unlocking success.
References:
Boyatzis, R. E., Goleman, D., & Rhee, K. S. (1999). Clustering competence in emotional intelligence: Insights from the emotional competence inventory (ECI). In R. Bar-On & J. D. A. Parker (Eds.), Handbook of emotional intelligence (pp. 343-362). Jossey-Bass.
Bradberry, T., & Greaves, J. (2009). Emotional intelligence 2.0. TalentSmart.
Chamorro-Premuzic, T., & Sanger, M. N. (2016). Does employee happiness matter? Journal of Organizational Effectiveness: People and Performance, 3(2), 168-191.