How Paul Guarino Turned a Twitter Page Into a Multifaceted Sports Marketing Agency Called PG Sports!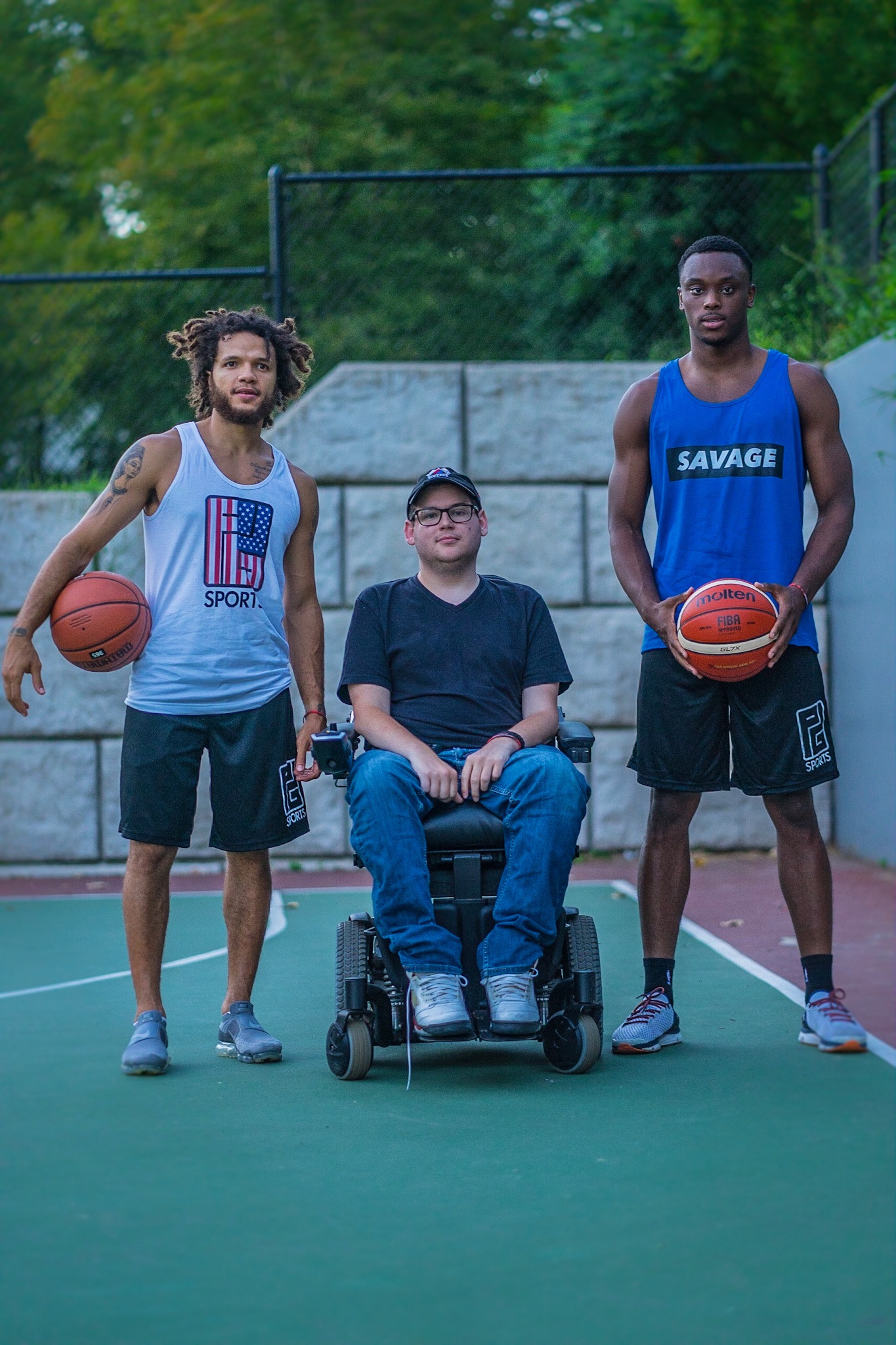 Paul Guarino originally started his brand, PG Sports, as a Twitter page dedicated to sports when he was a sophomore in college. As the page grew in popularity and interest, he decided to create and sell a few t-shirt designs in order to get the word out about the brand.
The year was 2011. More and more followers joined the PG Sports family, and as they grew, so did the apparel. Guarino made the merchandise in mind for it to be worn by professional athletes. But the only way he was going to do that was by marketing his brand to them personally. So, he did. He reached out to them on social media and offered them some of the apparel in exchange for a post on their social platforms. Once the pieces were seen on big names like MLB's Brandon Phillips and the NFL's Rob Jackson, along with many others, PG Sports was a name to be reckoned with.
The Twitter page has grown to obtain over 16,000 followers since its humble beginnings, and the brand's Instagram account has built up over 21,000 followers. But that's not the only thing that's expanded over the years.
PG Sports has become much more than just apparel. Today, the brand represents a full-scale sports marketing agency, representing over a dozen professional athletes across the industry. Its signature slogan is "Everywhere & Anywhere". Thanks to the many relationships Guarino was able to secure from his merchandising, he was finally able to make his dream of managing a professional athlete a reality. He now handles sponsorships, brand deals, public relations, social media, and marketing requests for a reputable list of clients he has built up over the past couple of years. One of his clients happens to be WNBA star Renee Montgomery.
PG Sports has also come out with a podcast named "Average to Savage" and a YouTube series called the "My Why" series, both of which Guarino produces himself. The shows have had several special guest appearances, including soccer star David Beckham.
But Guarino is just getting started. As for his next endeavor, he plans to keep pushing the envelope with his brand and hopefully represent even bigger athletes in the future. Considering his levels of success, he shouldn't have any trouble reaching the goals he decides to pursue next.
To see more of Paul Guarino and PG Sports, follow the brand on Twitter and Instagram at @pgsports. You can also visit www.pg-sports.com for more info.
Go Pro with AX Soccer Tours Camps & Programs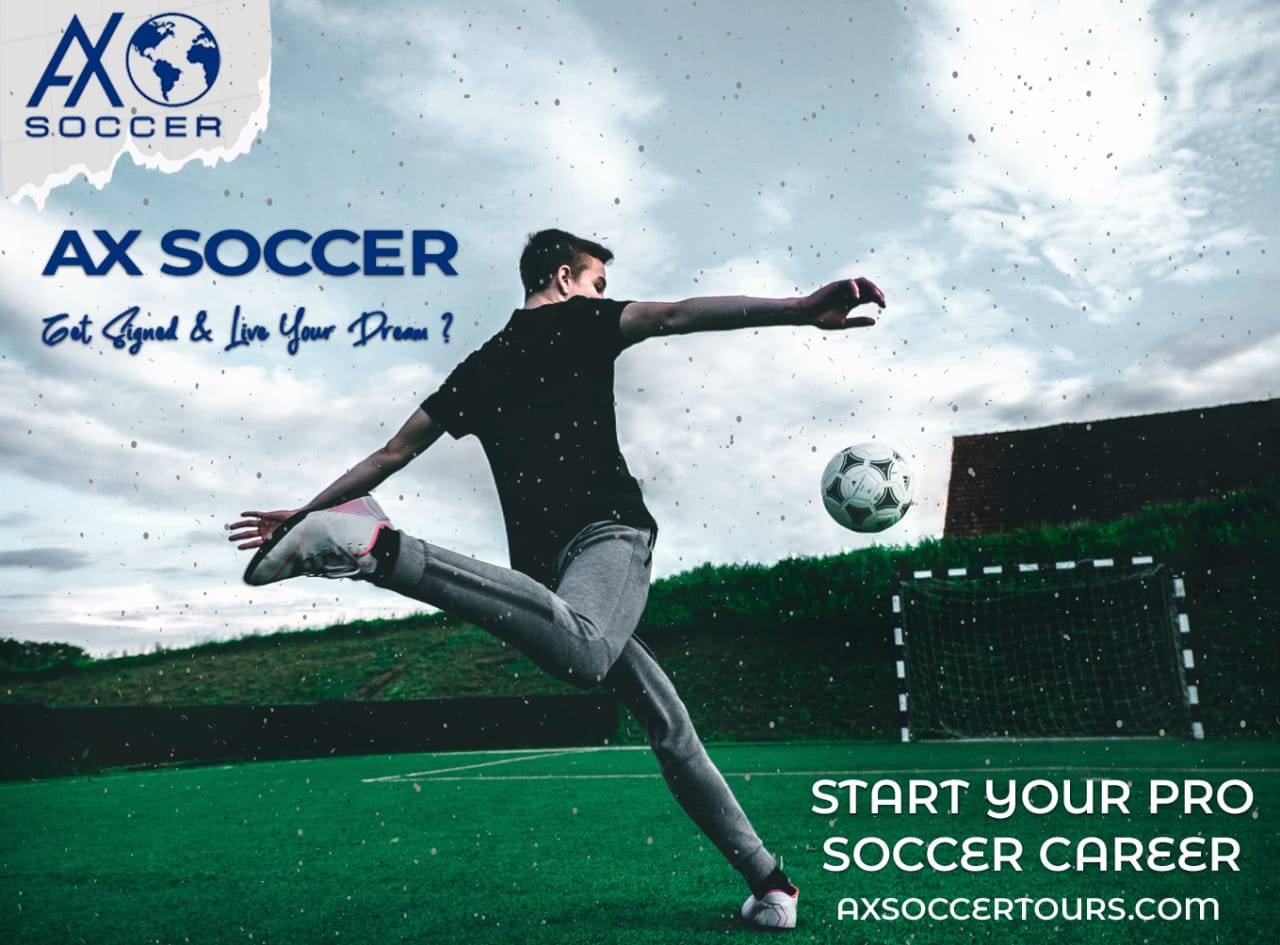 Soccer has always been popular abroad, but recently, the sport has become a sensation in the U.S. Suddenly, it seems everyone wants in on the new wave of soccer. With pro teams being bought by stars such as Matthew McConaughey, Will Ferrel, and Natalie Portman, to name a few, the sport's visibility continues to grow, and top players are becoming celebs in their own right.
More and more players are gravitating towards careers as soccer pros, but it can be overwhelming to navigate this multinational sport. Enter AX soccer, the innovative company that guides these elite athletes on their road to becoming PRO players. AX Soccer has a myriad of carefully curated programs designed to meet players where they are. From months-long soccer residencies, college camps to showcases with scouts and coaches, AX is the leader in the industry. In addition, AX is a pioneer when it comes to showcasing its players virtually. AX Soccer utilizes cutting-edge technology on social media and other advertising platforms to garner maximum visibility for their up-and-coming soccer stars. The company has recently teamed up with VEO to create video skill reels shared with coaches, scouts, and other industry professionals. The videos are state of the art, professional quality, and have proven to be a successful tool in creating relationships between players and teams.
The AX team comprises professionals who have worked in every single facet of the professional soccer industry. Players can expect AX to help guide them through the business's non-athletic side, such as working with agents and providing feedback on PRO contracts. Their comprehensive approach has led to thousands of success stories and allows players to focus on the sport while being educated on all aspects of the business.
"AX Soccer Tours provided me with the opportunity to start my professional career in Europe. I wouldn't be where I am today without their help." AX Soccer continues to build relationships with both foreign and domestic PRO teams, scouts, and coaches, making them the leader in the training and placement of tomorrow's soccer superstars.
So get in the game and visit AX at https://www.axsoccertours.com/ and follow the excitement at
https://www.instagram.com/axsoccertours/
https://www.facebook.com/axsoccertours/
Published by Branded Book
@thebrandedbook