How to Check BP at Home on Smartphone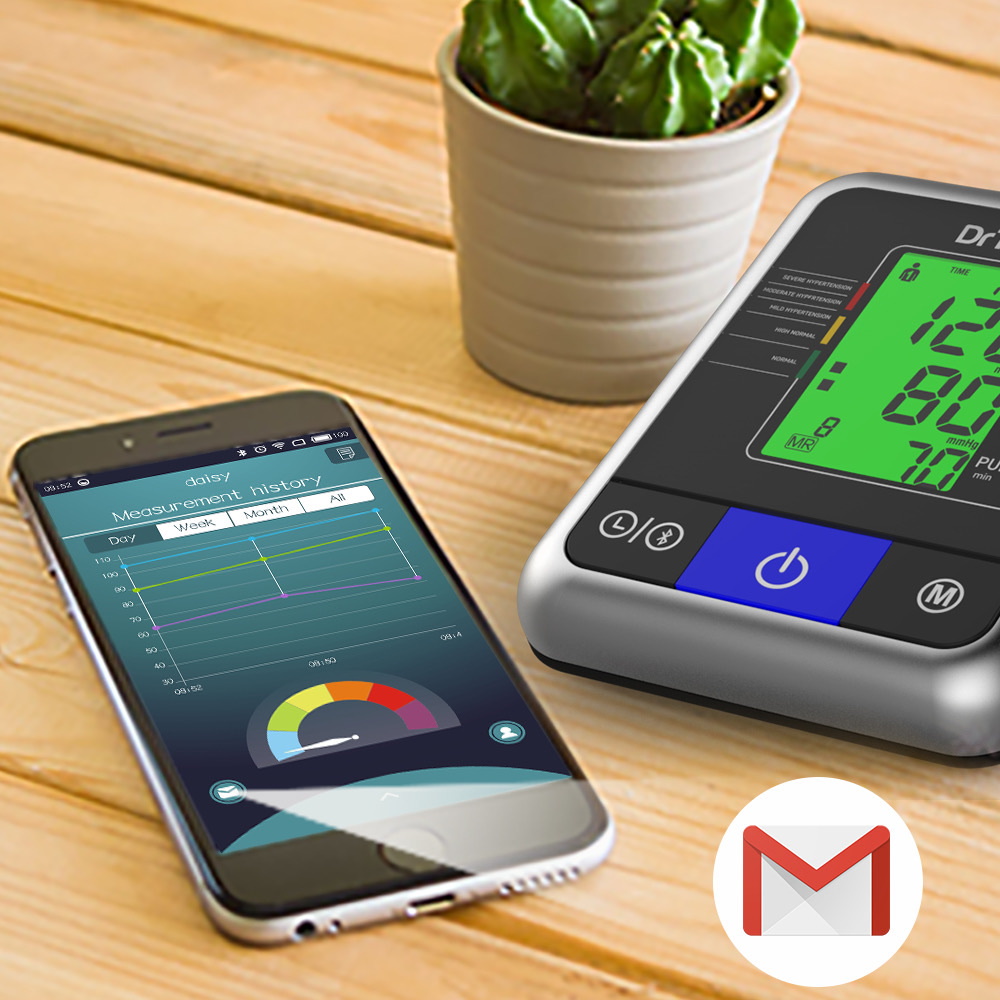 We live in a modern, fast – paced world full of rush and stress – perfect conditions to have a sudden blood pressure rise or develop stable hypertension. Since we are constantly on the go, we might not have time for regular visits at a clinic and may overlook important signals our body is sending us. This requires a truly convenient solution that will catch any worrisome aberrations when we are busy doing something else – Dr Trust USA A – one Max Connect will do that for you! Hypertension carries various dangerous repercussions with itself like kidney and heart failure or seeing problems – do not let yourself miss the early signs of those!
Dr Trust A – one Max Monitor was created to meet all the needs and expectations of a today patient. First off, it is easy to use, what you are going to find out more about in the next paragraphs, it is portable, accurate and very universal – thanks to Bluetooth, you can make it compatible with your iPhone, Samsung and more to send the results to your health care practitioner just a few seconds after they had been taken! Therefore, you can also store all the results data on your other devices and keep them for future consultations. What's also a great addition is micro USB – compatibility – you can effortlessly power the monitor via standard android  micro usb cable.
This device measures three important parameters with high accuracy: systolic blood pressure (mmHg), diastolic blood pressure (mmHg) as well as heart rate (bpm or beats per minute) – all three of them are crucial to assess one's current cardiological condition. Dr Trust A – one Max not only does measure them but also marks their severity degree according to WHO (World Health Organisation) using clear color coding:
the screen is green if the blood pressure is within the norms 120 – 129/80 – 84 mmHg
the screen is yellow if there is the pre – hypertensive state 130 – 139/85 – 89 mmHg
the screen is red if the blood pressure is too high 140+/90+ mmHg.
Interpreting your cardio results won't be as hard anymore! Moreover, you can also choose a voiceover option to make it even easier – English and Hindi are available to walk you through your results in an even more thorough way. Naturally, a quiet mode is also at hand.
Have you ever forgotten to measure your blood pressure or simply weren't in the mood for it? Set reminders so you never miss a reading! Regular tracking of your progress is imperative for diagnosis. What's more ? Conveniently share results with your a doctor or a family member through the Dr Trust BP Connect App.
As you can see, Dr Trust A – one Max is a really convenient blood pressure monitor which can make a total break – through in your heart function monitoring. It is very clear and easy to use while staying professional and accurate at the same time!
7 Incredible Benefits of Massage Chairs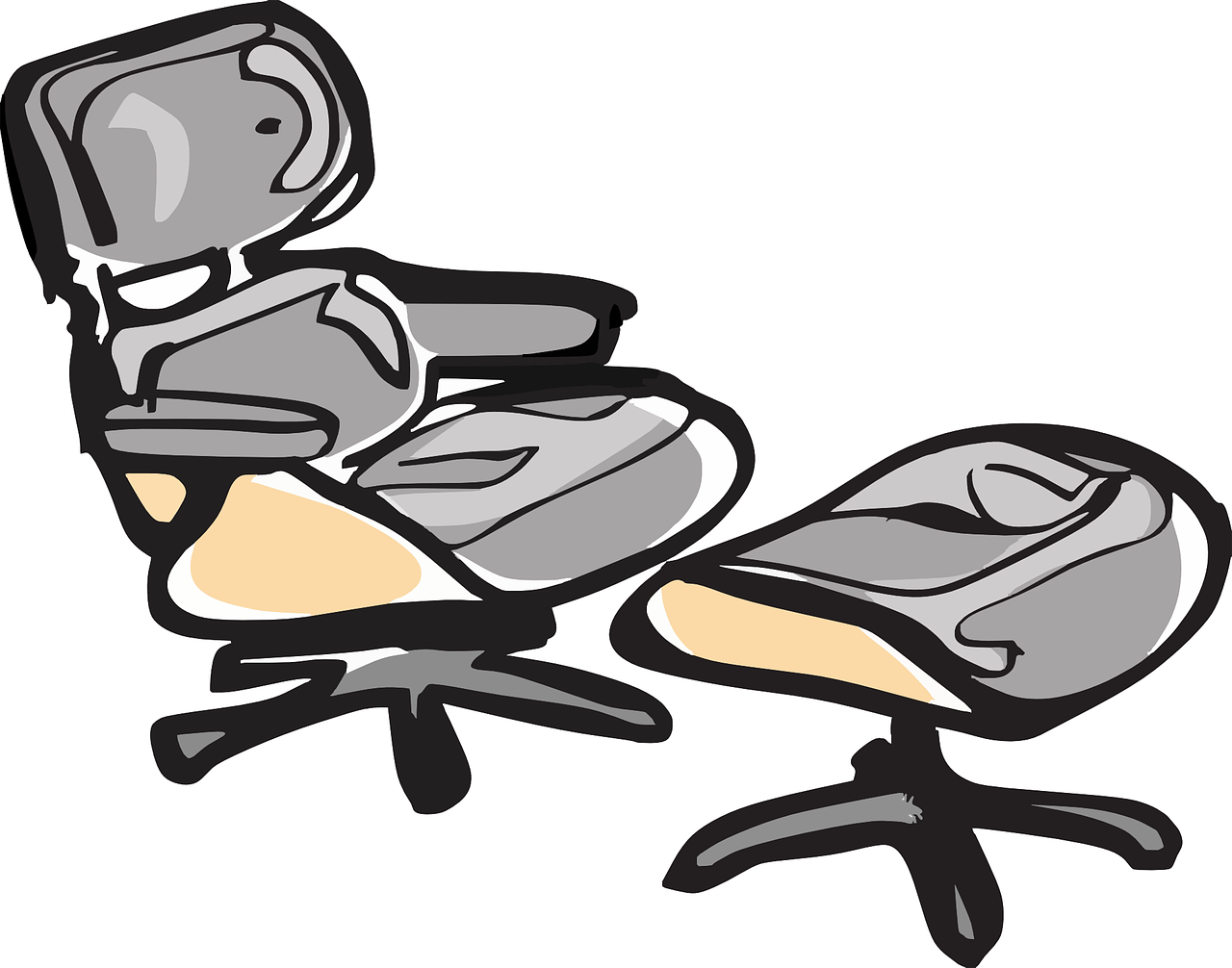 Everyone would love to have a relaxing massage after a hard day at work. Not only will this reduce your stress, it will also lower your heart rate, your blood pressure, and the levels of your cortisol and insulin.
Not everyone can afford a private masseur who will make this possible every day. For all those who can't afford or don't have the time for a daily massage, there is always the massage chair.
Did you know sitting for 15 minutes in a massage chair can enhance the measurable EEG activity in your brain?
Yes this is true. In fact as per a well-known study that was conducted by the University of Miami School of Medicine's Touch Research Institute, people who sat for 15 minutes in massage chairs could perform better in mathematical testing than people who didn't.
Still not convinced about buying a massage chair? Here are a few benefits that you should know:
Massage makes you feel good instantly
Massage is known to boost the production of endorphins in our body which is the natural "feel good" chemical in our body. This will balance your mood and make you feel better instantly.
Massage leads to better sleep
Better sleep is one of the main benefits of massage therapy. It boosts your serotonin levels which your brain will then convert into melatonin or the sleep hormone. This will reduce your stress and help you enjoy a blissful night's sleep.
Massage can improve your cardiovascular health
Reduction of stress and lowering of blood pressure are two things massage is known to do and it is these two things that contribute to heart disease. As per studies massage can help reduce anxiety, muscular tension, and pain, in patients who have had cardiac surgeries.
Massage reduces pain
Relief can be obtained from headaches, neck pain, shoulder pain, leg pain, lower back pain, and various other discomforts through massage therapy. By improving the blood flow and loosening the tight muscles, it reduces the distress symptoms that can lead to chronic pain.
Massage boosts creativity
Apart from providing various health benefits, massage therapy can also open up your mind by giving you a moment to pause and helping you relax. The release of hormones such as dopamine, serotonin, and endorphins during massage will help you think more clearly with the bigger picture in mind.
Massage improves flexibility
Massage therapy works on various muscles, joints, tendons, ligaments, and connective tissues, thereby improving your range of motion. By stimulating your blood flow, it keeps you mobile, which means you will be less prone to injuries.
Massage can strengthen your immune system
Massage can increase the activity levels of your white blood cells, giving your body more power to fight the viruses. It also decreases the cortisol which is a natural destroyer of killer cells.
Trying out a massage chair is very important if you want to make sure you are buying the right one. Check out a few top massage chairs like luraco massage chair and find out which one works out the best for you. Don't keep price as the only deciding factor.