How to Choose a Mattress and Achieve Your Best Sleep
Getting a good sleep is a crucial part of being a healthy person. If you aren't getting enough, there are several health drawbacks, such as issues with memory, a higher risk for many diseases and so much more.
One of the best ways to ensure you are getting a better sleep is by choosing the right mattress. But with thousands of different options out there, how can you know which is the best for your unique sleep needs?
Without any further ado, let's go over some tips on how to choose the best mattress and get your best sleep.
Try Out and Consider Different Mattress Types
The first tip when it comes to choosing a mattress is to try out different types of mattresses to see what you prefer. Many people have only ever slept on one type of mattress, and may not even know what the experience of sleeping on another will be like.
There are innerspring mattresses, memory foam mattresses, latex foam, air beds and many others. Each offers their own levels of support and comfort and everyone has their preference. Some may like a firmer bed for additional support, while others like a soft bed that they can melt into for comfort. Be sure to try out a few and see what you prefer and what helps you sleep.
Also, don't worry if you choose the wrong one. Many mattress companies and retailers have a trial period where you can try the mattress for a few days or weeks before deciding if it is right for you.
Know Your Sleeping Position
Another thing to think about is just how you sleep. Many mattresses are simply better and more comfortable for those who sleep in a certain way. For example, those who sleep on their backs often require a good amount of support out of their mattress and bed.
If you are a side sleeper, you may benefit from a softer mattress that conforms to your body and doesn't irritate potential pressure points. Be sure to visit Real simple to learn about some of the best mattress options for your needs. If you are unsure about your position, or you constantly change how you sleep, look for a medium-firm mattress that provides a good blend of support and comfort for multiple different sleep positions.
Get the Right Size
The size of the mattress you end up getting is another important thing to think about, too. There are many different mattress sizes that range from one that can often feel too cramped for one person, to options that can comfortably fit an entire family and any pets they might have.
If you get one that is too small for your needs, it can negatively impact your sleep and you will have a hard time getting comfortable and having enough space to move. In general, it is a good idea to get a bed slightly larger than your current needs, as more space in a bed is always better than less.
Of course, don't forget to measure the space you have in your room, too. While you might love the idea of a king-sized bed, if your room is small, it simply won't fit. There are few things more annoying than buying the perfect bed, only to find out it won't fit in your space.
In conclusion, we hope that this guide has been able to help you choose the right mattress to ensure you can sleep well every night.
Dangerous Dog Attack Lawsuits: What You Need to Know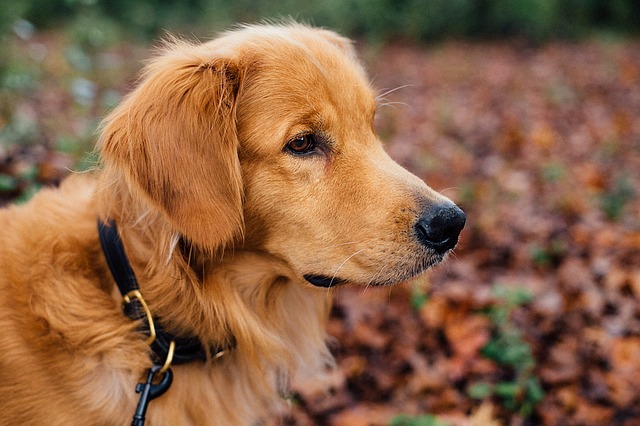 Dogs are the most widely kept pets and are usually referred to as man's best friend. While this is true, they can get aggressive when their animal instincts kick in or feel threatened.
When addressing the question of dog aggression, Jenna Stregowski, a Georgia-based veterinarian, states most dog bites happen when they feel threatened in some way.  It is the legal and ethical responsibility of a dog owner or keeper to ensure that their canine does not pose a danger to other people.
Dog Bite Liability
Some states operate on "strict liability" under which the dog's owner is liable for injuries caused by their dog irrespective of whether their actions contributed to the dog's aggression or not. Under strict liability, the dog owner is responsible for dog bites even if they did not know or have a reason to know that the dog would be aggressive. 
In other states, like Texas, a dog owner is only liable for a dog bite if they knew or were in a reasonable position to know that the dog was potentially dangerous. Whatever the law is in your state, if a dog bites you, you should consider speaking to a dog attack lawyer to review your chances of filing a claim.
Health Comes First
Dog bites can be very dangerous and could result in infections that can be fatal if not addressed. Therefore, seek medical attention first. Besides ensuring your health is taken care of, medical records are a critical piece of evidence if you intend to file a claim.
Dog attacks will often have similar characteristics, such as teeth marks and scratches that are easily distinguishable from other types of injuries. Capturing them in pictures or video using your phone camera can help give your lawyer the evidence required to build a strong case.
Report Your Injuries and File Your Lawsuit on Time
You may need to make a police report or file a report with animal control following a dog bite. Upon reporting, the police and animal control will investigate the incident and produce reports that are essential items of evidence in a dog bite lawsuit.
If you intend to file a dangerous dog attack lawsuit, it is crucial to understand the statute of limitations for dog attack injuries in the state where the injury occurred. After the statute of limitations expires, you may lose your right to compensation.
Settlements and Exemptions
"While you may have a right to compensation after a dog attack, it is also important to understand that there are limitations to your rights. If your actions provoked the dog's aggression or if the attack happened while you were trespassing, you may not have a right to compensation," says Attorney Lin McCraw from the McCraw Law Group.
The value of dog bite settlements can be significantly large. This is especially true if the attack was against a child or results in disfigurement. Ideally, fair compensation should cover all economic, non-economic, and punitive damages if applicable.
However, getting fair compensation calls for working with a dog bite lawyer. Statistics show that working with a skilled attorney can improve the chances of a fair outcome by many times over what you would likely receive otherwise.