How to Travel in Your Car with your Dog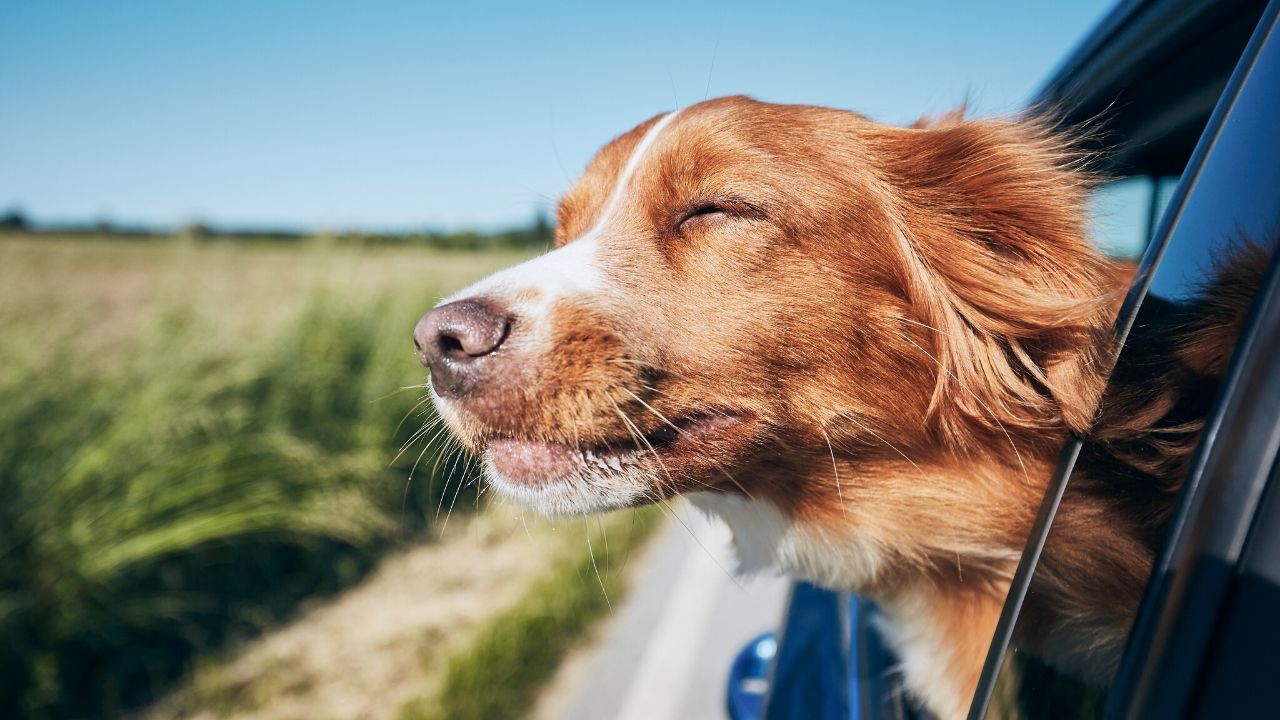 Transporting a dog from one place to another can be a stressful experience, especially if you're travelling over a very long distance. It's undeniable that certain cars are better suited to canine transportation than others. And if your dog is considered a fully-fledged member of the family, as so many are, then their needs should be accounted for before any purchasing decision.
For those considering a new car, ZenAuto have penned an article which identifies a few important considerations. Most of what they've identified can be distilled into a few key categories.
Capacity
The first consideration should be space in the rear of the car. You'll want enough of it to accommodate a dog in a fixed cage, along with all of the luggage you might want to transport. Moreover, the boot should be low enough to the ground that the dog can easily jump in and out without banging their legs on the lip.
Suspension
Cars which rattle around the moment they encounter the slightest bump are going to be stressful for your passengers – and especially for your dog, who might not be accustomed to sudden unexplained vibrations. For this reason, opting for something with decent suspension is often worthwhile.
How can I adapt an existing car?
Even if you're travelling in a vehicle you already own, there are a few choice additions you can make to make travel safer for your dog. According to rule 57 of the highway code, dogs travelling in cars should be 'suitably restrained', in order that they not be flying loose around the passenger compartment in the event of a collision or sudden stop, and so that they can't distract the person driving. This might mean installing a fixed cage in the rear of the vehicle.
You might suppose that your dog is well-trained enough that they won't react poorly to such an event, but since there's no way of knowing this in advance, it's best to err on the side of caution.
One thing that your dog is likely to introduce into the boot of your car is mud, and lots of it. Go for a long walk through the countryside, and you may well end up with a dog that's covered in mud – especially if yours is the sort of dog who loves nothing better than to splash through every mud-puddle that life throws at it. If you'd like to avoid muddy pawprints covering the inside of your nice new boot, then invest in a boot protector. These devices are often custom-made to fit the contours of a specific vehicle. When you get how, you can simply take them out of the car, wash them, and then replace them.
SPOTLIGHT: Sweet vinyl by DREAMOUR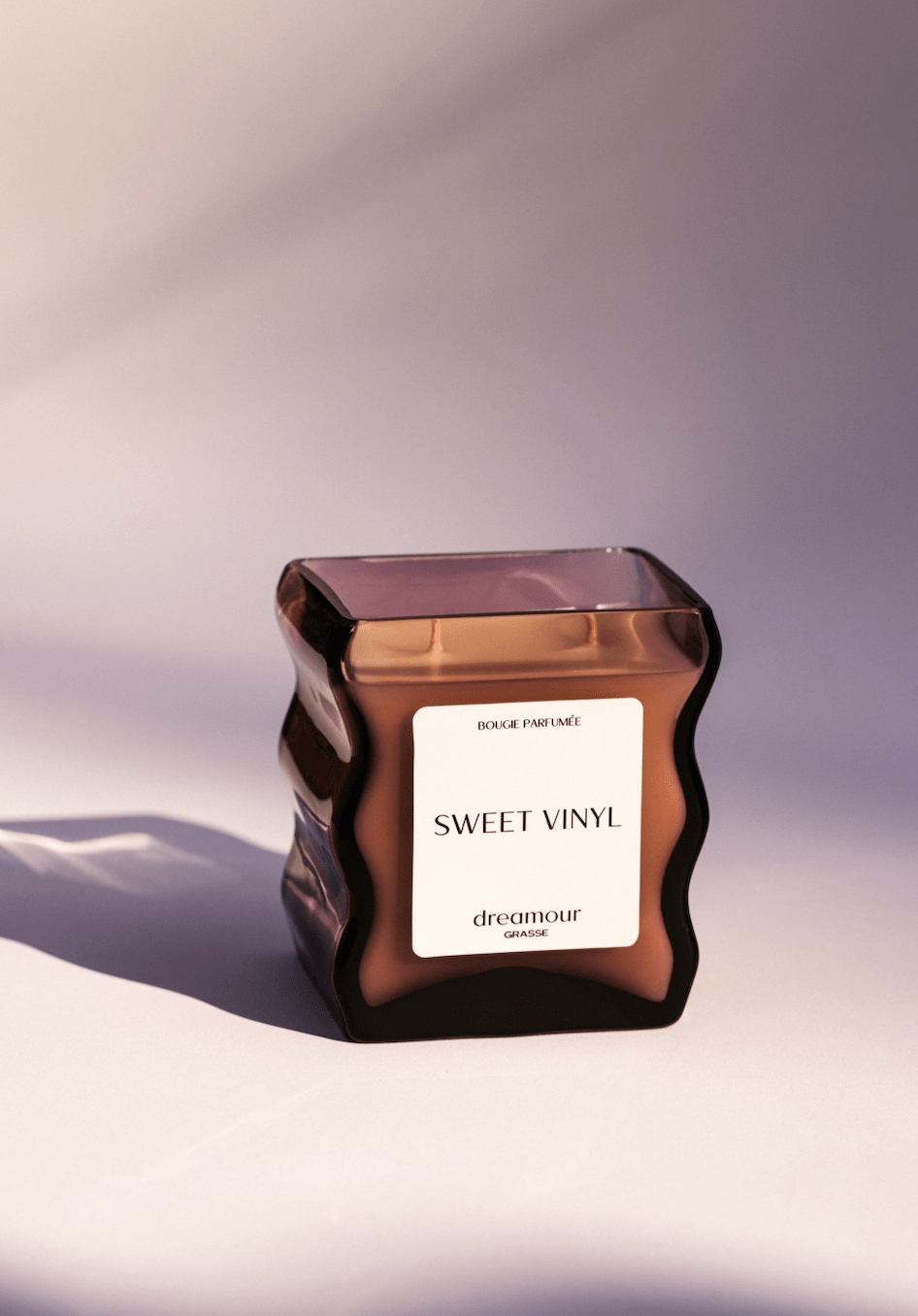 What happens when two immensely talented visionaries come together to create elegance and ingenuity in a sculptural glass fragranced candle? Dreamour. That is the long and short version of how Dreamour was created. Founded by Karissa Rowe and Neal Klotsman in late September 2022, Dreamour was founded with the goal of creating a luxury fragrance brand that operates at the intersection of functional art in the candle market space.
Rowe, a Parsons School of Design graduate, set out to fill the niche of integrating design in the candle marketplace. Unlike most candle vessels that are mass-produced, Dreamour's founders desired to prioritize the artisanal craftsmanship of glass in their production processes of the sculptural glass designs. This resulted in a long timeline of sourcing the globe for talented glass artisans who could transform a sketch into a functional and sophisticated candle vessel. Each and every candle vessel is hand-blown, inherently resulting in a one-of-a-kind product and unique experience for the consumer. These functional fragrant candles also act as a piece of décor due to its sculptural and alluring appearance.
Sweet Vinyl, Dreamour's first candle scent, fills the room with musky & leathery notes combined with earthy notes of vetiver and cypriol, topped with a citrus touch of bergamot and mandarin. The founders worked with master perfumers in Grasse, France, to create a scent that invoked notes of memorable moments, emphasizing high quality ingredients in the fragrances in a soy wax blend. This resulted in candles that consist of clean ingredients, a vegan formula, and is entirely cruelty-free.
It is the personification of the glass blowers' spirit, the heart of Grasse imprisoned in a bottle, and the narrative of two visionaries that sets Dreamour at the top of the candle market pedestal. Dreamour embodies the sophistication and savior-faire French perfumery as a luxury brand, while being a NYC based brand. Dreamour is currently stocked at Patron of the New in New York, along with other major designer luxury known brands. Rowe and Klotsman are currently expanding their production lines and will drop new fragrances and designs in early 2023. Don't expect anything ordinary with Dreamour, as they will continue to bring a unique perspective to the marketplace of home fragrances.
To find out more about Dreamour and their newest releases, you may visit the business's website dreamour.com or follow the company via its Instagram handle @dreamourshop.