How Tom Cronin, First-Time Filmmaker, Is Changing the World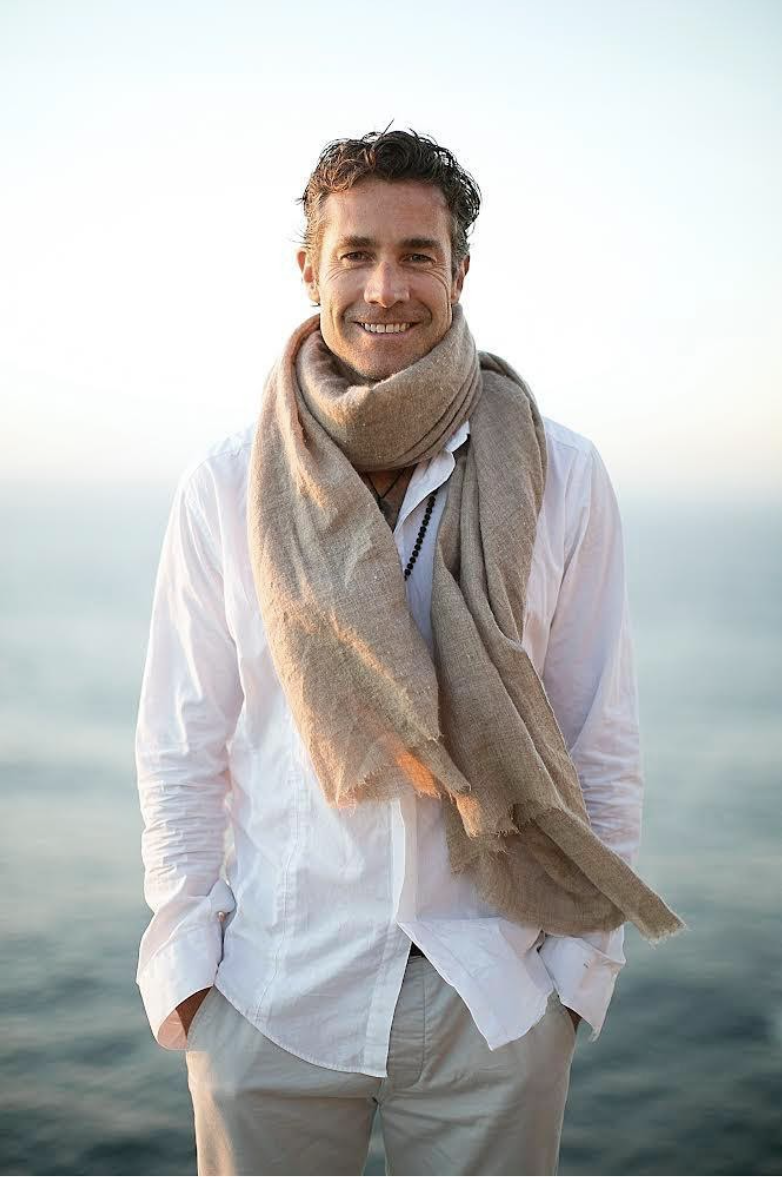 Tom Cronin, a first-time filmmaker from Australia, has been closely following the impact of meditation on human lives for the last few years. He is also the producer of The Portal, a documentary film released in 2019. The film has received positive comments from film reviewers across Australia. 
The Portal is a must-watch documentary film that identifies contemporary issues in human lives like increasing stress and offers meditation as a solution. It describes how meditation can help mitigate stress and anxiety while making you feel better and more productive than ever. 
"I am passionate about The Portal and my related projects. I believe in the power of deep meditation. A calm mind is an awesome benefit of meditation. Throughout the film I have imagined a scenario where all 7-billion people from various parts of the globe start meditating at the same time. The film goes further and describes how meditation can literally change the world forever. Meditation leads to deep healing and calming effects. The chaos and political turmoil all around us may be diminished if everyone starts believing in their inner voice," Tom Cronin explained. 
Tom Cronin is a filmmaker who wants to make a difference. His film shows how ordinary people can unlock their true potential thanks to the enormous power of meditation. He is committed to the current planetary shift through his work on the film and promoting it through keynote talks and retreats.  
The Portal film was extensively shot on location all across Australia, Canada, the U.S., and a Syrian refugee camp based in Jordan. The film includes elements of stunning cinematography, raw stories, fabulous background sound, and a thrilling script. 
The evocative theme of the film will keep you watching until the end and will inspire discussions with friends and family. 
"After seeing the amazing response from viewers and my followers, my expectations for the project have increased even more. By this year's end, I hope the film will set a record with over 100-million views. At the same time, I also hope that the Portal Book will be on the top 10 best seller lists around the world. I am thoroughly excited about 2022. I have a lot of projects in the pipeline," Tom Cronin said. 
Tom Cronin is a person with enormous talents. Apart from film-making, he has also successfully carved a niche for himself as a motivational speaker and life coach. Many people are amazed to learn that he was a professional broker in finance trading swaps and bonds for more than 25 years before shifting his focus to meditation and life coaching. 
He is also the founder of The Stillness Project. It is a global movement to inspire a billion people to sit in stillness and practice meditation every day. Tom is passionate about making people's lives less worrisome. He wants them to get rid of unnecessary stress and tension. Tom advocates for an ideal work-life balance, which is impossible without calming your mind and cultivating inner peace. 
Owing to Tom Cronin's inspirational message as a keynote speaker for corporate events and seminars, he has now become a credible voice when it comes to offering motivational tips to budding entrepreneurs or mentoring young professionals on how to become more productive without losing their cool. Tom Cronin frequently attends various corporate training sessions as a featured guest and keynote speaker across the U.S., Australia, Indonesia, Mexico, and other places.
Throughout his 26 years of experience working with companies, Tom Cronin has worked with several big firms and Fortune 100 companies like Amazon, Bank of China, Wanderlust, UBS, Coca-Cola, GPT, UBS, and many more. 
Tom Cronin invites you to join his global movement for positive change in your life and around the world. Through the power of meditation, he dreams of a more harmonious earth where everyone can thrive and live to their fullest potential. If you want to know more about Tom Cronin, follow him on Instagram. 
SPOTLIGHT: Sweet vinyl by DREAMOUR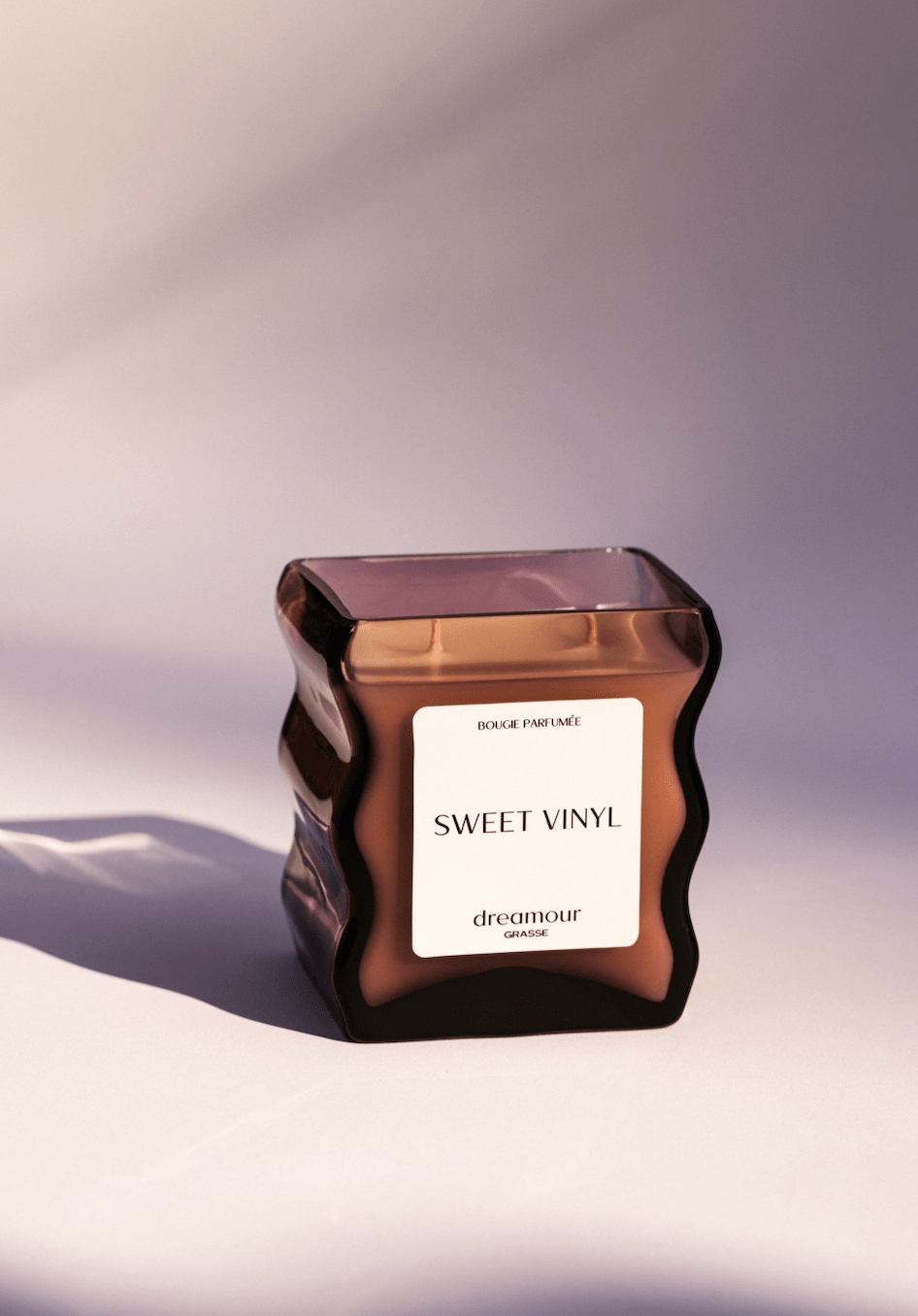 What happens when two immensely talented visionaries come together to create elegance and ingenuity in a sculptural glass fragranced candle? Dreamour. That is the long and short version of how Dreamour was created. Founded by Karissa Rowe and Neal Klotsman in late September 2022, Dreamour was founded with the goal of creating a luxury fragrance brand that operates at the intersection of functional art in the candle market space.
Rowe, a Parsons School of Design graduate, set out to fill the niche of integrating design in the candle marketplace. Unlike most candle vessels that are mass-produced, Dreamour's founders desired to prioritize the artisanal craftsmanship of glass in their production processes of the sculptural glass designs. This resulted in a long timeline of sourcing the globe for talented glass artisans who could transform a sketch into a functional and sophisticated candle vessel. Each and every candle vessel is hand-blown, inherently resulting in a one-of-a-kind product and unique experience for the consumer. These functional fragrant candles also act as a piece of décor due to its sculptural and alluring appearance.
Sweet Vinyl, Dreamour's first candle scent, fills the room with musky & leathery notes combined with earthy notes of vetiver and cypriol, topped with a citrus touch of bergamot and mandarin. The founders worked with master perfumers in Grasse, France, to create a scent that invoked notes of memorable moments, emphasizing high quality ingredients in the fragrances in a soy wax blend. This resulted in candles that consist of clean ingredients, a vegan formula, and is entirely cruelty-free.
It is the personification of the glass blowers' spirit, the heart of Grasse imprisoned in a bottle, and the narrative of two visionaries that sets Dreamour at the top of the candle market pedestal. Dreamour embodies the sophistication and savior-faire French perfumery as a luxury brand, while being a NYC based brand. Dreamour is currently stocked at Patron of the New in New York, along with other major designer luxury known brands. Rowe and Klotsman are currently expanding their production lines and will drop new fragrances and designs in early 2023. Don't expect anything ordinary with Dreamour, as they will continue to bring a unique perspective to the marketplace of home fragrances.
To find out more about Dreamour and their newest releases, you may visit the business's website dreamour.com or follow the company via its Instagram handle @dreamourshop.