How William Erbey's ideas become reality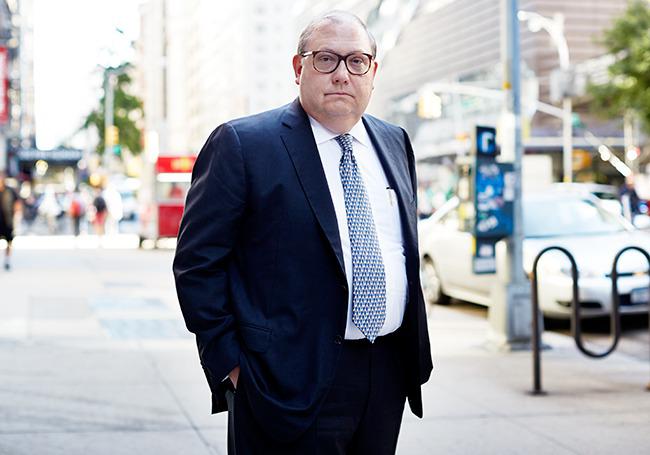 How the entrepreneur, philanthropist and inventor Bill Erbey applies his philosophy to machines and medicine.
It's rare to meet a serial entrepreneur who founded six multibillion-dollar publicly-listed companies, who applies mathematical and statistical concepts to his business projects. When questioned about their success, others choose happenstance over conspiracy; for William Erbey, it's the application of math and statistics each time.
"For the last 50 years I have applied those concepts to my businesses wherever possible-my goal is to devise products that provide greater value to the customer, that can be produced at a lower cost, so I can compete on price if need be," said Bill. In his case those projects almost always involved a technological solution grounded in math and statistics.
Bill has invented a patent-pending control system for generators and electric motors. In simple terms, it reduces the heat generated by half, and increases the engine's efficiency by about 8%. The Kira motor technology will radically enhance the modern electric motor by increasing its driving range, which will significantly increase electric vehicles mass adoption.
A recent investment close to Bill's heart is in the futuristic area of medical devices, and more specifically, in the medical technology associated with kidney failure.
"Of course, there's obviously math and analytics involved here, but not the same type. What are the three biggest medical spends?  – Kidney, cancer and cardiac. Do you realise that medical treatment involving kidneys in the United States will represent a $1.4 trillion spend by 2030, so it's a massive issue", he said in a recent RealVision interview.
What interested Bill specifically was John Erbey's idea, changing the whole way of thinking about how one deals with kidney problems.
In essence most of today's solutions are all about pushing fluid through the kidney, or "renal preload". "Today, we try and put more fluid through the system, and we use drugs as well".
For Bill it was the way the fledgling company is looking at the whole issue from outside the box. "The reason I invested in the company, besides him being my nephew" he smiled "was the fact that his solution was so elegant. "Why didn't anybody think of looking at the problem in that way before? Why do you push fluid through the kidney-why wouldn't you pull fluid through it instead? It is a very elegant and simple solution to a major problem".
According to the Strataca Systems' official website, the company believes 'expensive medical problems require effective solutions'. Few problems are as large or as expensive as acute decompensated heart failure, which leads over 1 million hospital admissions in the USA each year. The primary reason for hospitalisation is congestion-fluid overload-which leads to shortness of breath'. Since the kidneys are responsible for fluid management, as renal function is compromised, the morbidity, mortality and costs for these patients rise. The company is developing patented technology to improve urine output and decrease congestion.
The problem that is being addressed is hugely significant in numbers alone; between eight and 10% of the world's population suffers from cardiorenal syndrome-that is, kidney failure. In real terms that's 12 Americans dying each day.
What separates Bill from many investors, is that he really is interested in the minute detail of how the product or service works. He's a man who really cares about making people's lives better – it's his key to success. He wanted to know exactly how the medical device worked and what was the thought behind it. And he's therefore able to explain the details.
"By pushing liquid through the kidney, you put more pressure on it-the kidney itself is in a semirigid sack, so it actually starts deteriorating the kidney function. So it was interesting when my nephew explained to me exactly how they deal with the problem today. It was like my understanding of the Internet". Today, the cure for this 'congestion', rather like the cure for the increased Internet congestion, is again trying to push more stuff through the system. The kidney pushes back and basically nothing happens. John spent four months thinking about why nobody had ever thought about the problem in his way.  So what he does is use negative pressure to pull the urine out of the kidney. It's already through the animal testing stage and is now going through human testing".
And like his other projects combining investment with innovation, machinery, conservation, Internet streaming, Bill believes that this will ultimately help people to not have to go on dialysis.
"It's a horrible thing and certainly significantly truncates one's life expectancy. As I said it's a $1.4 trillion market which is amazing. And that figure represents the US alone. Globally it's probably closer to $3 trillion. So it's a massive market, and he has a very strong patented protection around the idea".
It's no wonder that they call Bill Erbey a Renaissance man; looking at his myriad of inventions and investments, he certainly seems to exemplify the expression "the man with the Midas touch". Watch this space.
SamBoat Makes Waves in the US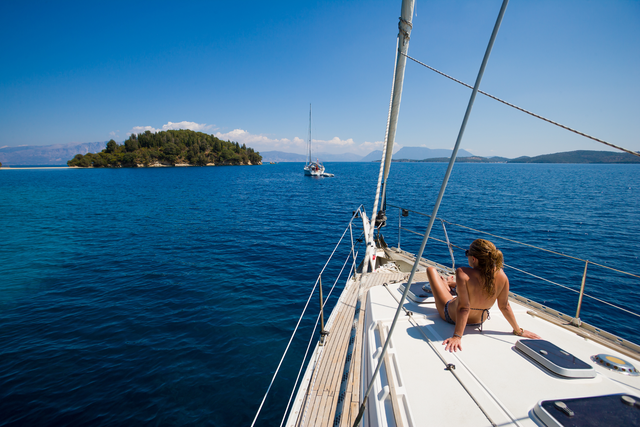 The sharing economy's massive popularity has led to the creation of blockbuster companies like Airbnb, VRBO, eBay, Uber, and Lyft, to name just a few. According to a report by Proficient Market Insights, the size of the sharing economy was $113 billion in 2021 and is predicted to reach $600 billion by 2027.
One of the newest companies to enter this space, SamBoat, now enables the owners of sailboats and motorboats to offer their vessels for rent. Because yachts are expensive to buyand maintain — in many cases, more expensive than purchasing and maintaining a home — yacht owners can offset some of their costs by listing their craft on the platform.
Those who may not be able to afford their own boat can still experience life on the water, however. No knowledge of boating is required, as many charters include the possibility of hiring a skipper.
When young French entrepreneurs Laurent Calando and Nicolas Cargou met, a friendship, as well as a new venture, was born. Cargou was an avid Airbnb user, and Calando had grown up sailing with his family. Throughout the course of their conversation, they realized that the sharing economy covered a lot of bases, but it didn't include boating, which they were both passionate about.
The pair sensed an opportunity, which quickly led to action. In April 2014, they officially launched SamBoat in the Bordeaux region of France.
"SamBoat's marketplace exploded in Europe over the next few years," explains Robert Harrington, SamBoat's US Country Manager. The company offers yachts throughout the Mediterranean, Aegean, and other popular travel destinations.
As evidence of the popularity of the boat-sharing model, SamBoat grew by over 70 percent in 2022. Since its founding, the company has enabled more than a million people to take to the seas. Now, the platform is rapidly expanding its listings throughout the US.
Where SamBoat operates in the US
SamBoat has already — albeit indirectly — served its American customers for quite some time, as American vacationers have often rented boats in Greece, France, Italy, or Spain through its platform. But now, the company is beginning to serve Americans on the other side of the Atlantic, right here at home.
SamBoat rentals are currently available in many American ports. The marketplace currently offers hundreds of boats just in the state of Florida, where the fleet extends up the Keys to West Palm Beach, and throughout the west coast, including Tampa, Clearwater, Naples, and Ft. Myers. SamBoat also has many boats in Chicago and Seattle, as well as throughout New England.
In the near future, the company will expand its offerings in San Diego and Los Angeles. SamBoat also plans to open in Lake Tahoe, Lake of the Ozarks, Lake Havasu, and Lake Champlain by mid-summer 2023. It also aims to have fleets available in Martha's Vineyard and Nantucket by the same time.
"Our goal is to offer thousands of boats to rent throughout the United States by the end of the year," Harrington says.
SamBoat operates anywhere boat owners choose to list their craft for rent. "Just because the marketplace might not already have a whole regatta in a given port doesn't mean it can't or doesn't operate there," Harrington says. "Listings grow organically, cropping up wherever opportunity calls boat owners to take advantage of existing demand."
For instance, while SamBoat only officially launched in the United States this past year, the platform was open to US-based boat owners and renters last year. From January 2022 compared to January 2023, the platform experienced a 500% increase in US-based business.
This means that, if you own a boat, you can bring SamBoat to your home port. All you have to do is go to SamBoat's website, follow a few simple steps, upload photos of your boat along with its relevant details, and respond to rental inquiries.
"Now is the right time for boat owners to get in early and beat the rush," Harrington says.
The secret to SamBoat's success
American consumers have responded enthusiastically to SamBoat's arrival for a number of reasons. First and foremost, the platform offers the very same boats as other companies, yet their prices are on average 10 percent cheaper.
The reason for this is simple: unlike most other yacht and boat rental services, SamBoat doesn't charge its customers inflated "junk" fees.
In addition, SamBoat makes renting a yacht simple and easy. Generally speaking, other boat-sharing websites outsource customer service to the owners of the listed yachts. They will only answer the phone or attend to you if you are booking something of a high dollar amount, while the average boat rental costs under $1,000. This can lead to a very frustrating process for someone who has questions but can't seem to get a response from a boat's owner.
At SamBoat, however, a real human being answers every inquiry. "Sometimes, that person is me," Harrington says. This makes it much easier for people to rent the perfect boat that will meet their individual needs.
SamBoat fulfills a long-awaited need for sailing and boating enthusiasts worldwide. With the arrival of SamBoat in the US, it's an even more exciting time for Americans to participate in the sharing economy.