How William Erbey's ideas become reality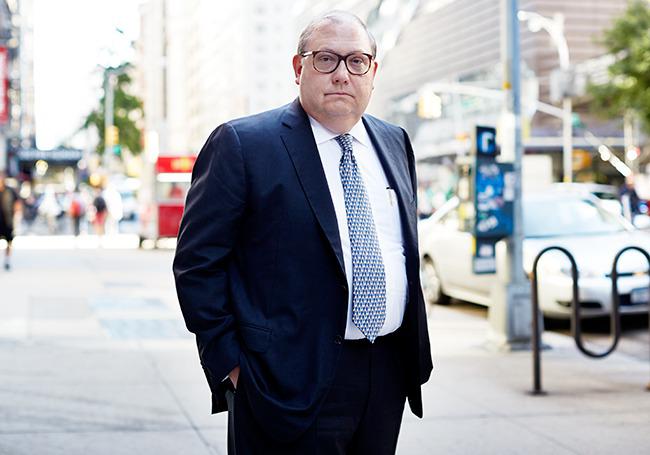 How the entrepreneur, philanthropist and inventor Bill Erbey applies his philosophy to machines and medicine.
It's rare to meet a serial entrepreneur who founded six multibillion-dollar publicly-listed companies, who applies mathematical and statistical concepts to his business projects. When questioned about their success, others choose happenstance over conspiracy; for William Erbey, it's the application of math and statistics each time.
"For the last 50 years I have applied those concepts to my businesses wherever possible-my goal is to devise products that provide greater value to the customer, that can be produced at a lower cost, so I can compete on price if need be," said Bill. In his case those projects almost always involved a technological solution grounded in math and statistics.
Bill has invented a patent-pending control system for generators and electric motors. In simple terms, it reduces the heat generated by half, and increases the engine's efficiency by about 8%. The Kira motor technology will radically enhance the modern electric motor by increasing its driving range, which will significantly increase electric vehicles mass adoption.
A recent investment close to Bill's heart is in the futuristic area of medical devices, and more specifically, in the medical technology associated with kidney failure.
"Of course, there's obviously math and analytics involved here, but not the same type. What are the three biggest medical spends?  – Kidney, cancer and cardiac. Do you realise that medical treatment involving kidneys in the United States will represent a $1.4 trillion spend by 2030, so it's a massive issue", he said in a recent RealVision interview.
What interested Bill specifically was John Erbey's idea, changing the whole way of thinking about how one deals with kidney problems.
In essence most of today's solutions are all about pushing fluid through the kidney, or "renal preload". "Today, we try and put more fluid through the system, and we use drugs as well".
For Bill it was the way the fledgling company is looking at the whole issue from outside the box. "The reason I invested in the company, besides him being my nephew" he smiled "was the fact that his solution was so elegant. "Why didn't anybody think of looking at the problem in that way before? Why do you push fluid through the kidney-why wouldn't you pull fluid through it instead? It is a very elegant and simple solution to a major problem".
According to the Strataca Systems' official website, the company believes 'expensive medical problems require effective solutions'. Few problems are as large or as expensive as acute decompensated heart failure, which leads over 1 million hospital admissions in the USA each year. The primary reason for hospitalisation is congestion-fluid overload-which leads to shortness of breath'. Since the kidneys are responsible for fluid management, as renal function is compromised, the morbidity, mortality and costs for these patients rise. The company is developing patented technology to improve urine output and decrease congestion.
The problem that is being addressed is hugely significant in numbers alone; between eight and 10% of the world's population suffers from cardiorenal syndrome-that is, kidney failure. In real terms that's 12 Americans dying each day.
What separates Bill from many investors, is that he really is interested in the minute detail of how the product or service works. He's a man who really cares about making people's lives better – it's his key to success. He wanted to know exactly how the medical device worked and what was the thought behind it. And he's therefore able to explain the details.
"By pushing liquid through the kidney, you put more pressure on it-the kidney itself is in a semirigid sack, so it actually starts deteriorating the kidney function. So it was interesting when my nephew explained to me exactly how they deal with the problem today. It was like my understanding of the Internet". Today, the cure for this 'congestion', rather like the cure for the increased Internet congestion, is again trying to push more stuff through the system. The kidney pushes back and basically nothing happens. John spent four months thinking about why nobody had ever thought about the problem in his way.  So what he does is use negative pressure to pull the urine out of the kidney. It's already through the animal testing stage and is now going through human testing".
And like his other projects combining investment with innovation, machinery, conservation, Internet streaming, Bill believes that this will ultimately help people to not have to go on dialysis.
"It's a horrible thing and certainly significantly truncates one's life expectancy. As I said it's a $1.4 trillion market which is amazing. And that figure represents the US alone. Globally it's probably closer to $3 trillion. So it's a massive market, and he has a very strong patented protection around the idea".
It's no wonder that they call Bill Erbey a Renaissance man; looking at his myriad of inventions and investments, he certainly seems to exemplify the expression "the man with the Midas touch". Watch this space.
Outsourcing Front-End Development Services: Insider's Guide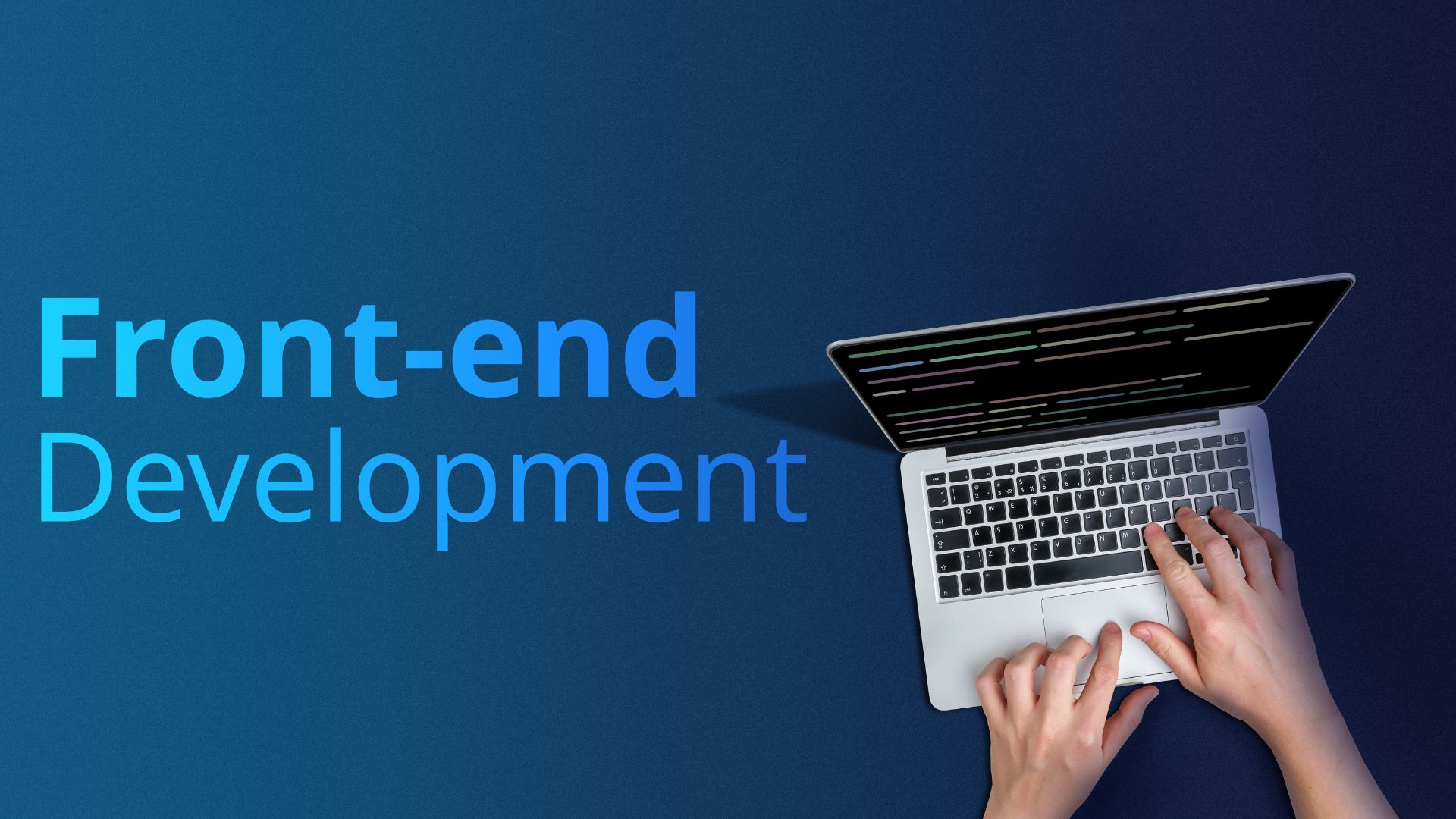 Outsourcing front-end development services has become increasingly popular in recent years as companies look to access specialized skills and expertise, and save on labor costs. According to the Global Outsourcing Survey made by Deloitte, the top reasons for outsourcing front-end development are to access specialized skills (57%), cost savings (50%), and to free up internal resources (49%).
This article will cover some frequently asked questions (FAQs) in a Q&A way to help you make an informed decision when considering outsourcing front-end development services. We'll address concerns such as how to find the right vendor, how to communicate effectively, and how to manage the project to ensure success. By the end of this article, you'll have a better understanding of the considerations and best practices for outsourcing front-end development services.
What is front-end development?
Front-end development, or client-side development, refers to designing and implementing a website's or application's user interface (UI). It involves creating the layout, visual design, and interactive features that users interact with when they visit a website or use an app.
Front-end developers use a variety of programming languages and technologies to build the UI, including HTML, CSS, and JavaScript. They also need to have a strong understanding of user experience (UX) design principles and be able to create visually appealing and intuitive interfaces that meet the needs of the target audience.
Front-end development plays a crucial role in the user experience of a website or application, and it's an essential part of any digital product. The work of a front-end developer often intersects with that of a UX designer and a back-end developer.
Why should I consider outsourcing front-end development services?
As mentioned in the intro, there are several reasons why outsourcing front-end development services may be an excellent option for your company. One of the main reasons is cost savings. Outsourcing is often more cost-effective than hiring in-house developers, especially if you only need front-end development services for a specific project. 
Also, a company can benefit from a vendor's specialized skills and experience and the ability to scale its development resources as needed. This can be especially useful for companies with fluctuating project demands or in need to quickly ramp up or down their development efforts.  
In addition, outsourcing front-end development can allow a company to focus on its core competencies and improve the overall quality of the product, as well as save time by delegating the development work to a vendor. 
How do I find the right front-end development company to work with?
Finding the right front-end development company to work with is crucial for a successful project. Start by defining your project goals, timelines, and budget, and research potential vendors with experience in the technologies and frameworks relevant to your project. 
Review the company's portfolio and case studies to get a sense of their past work and the types of projects they have experience with. Glassdoor, Trustpilot, LinkedIn, GoodFirms or Clutch are some platforms to do this. Consider the company's culture and values. You can also request references and speak with past clients to get an idea of the company's track record and how well they handle challenges like yours. 
What should I consider when choosing a front-end development company?
There are several factors to consider when choosing a front-end development company. Technical skills and experience are crucial, as the company will be responsible for building and implementing the UI of your website or application. Check if the company has experience with the technologies and frameworks you need for your project.
Effective communication and collaboration are also essential. Verify that the vendor has a track record of working well with clients and can effectively communicate and collaborate with your team. Cultural fit is also important, as you will be working closely with the vendor for the duration of the project. It's a good idea to have a face-to-face or video call meeting to get a sense of the company's culture and see if it aligns with your own.
Finally, consider the company's pricing and business model. Make sure the company is transparent about its rates and fees and that they align with your budget. Also, consider whether the company offers flexible pricing options or packages that may be more suitable for your needs.
Once you've narrowed down your options, it's a good idea to request proposals from a few different vendors. This will allow you to compare and contrast their approaches and determine the best fit for your project. 
Bringing it all together
In summary, outsourcing front-end development services can be an easy, cost-effective, and efficient way to access specialized skills and expertise. By carefully considering factors such as technical skills, communication and collaboration abilities, cultural fit, pricing, and business model, you can find the right vendor to meet your needs and achieve success with your project.