How Zajil Express Is Competing With The Region's International Competitors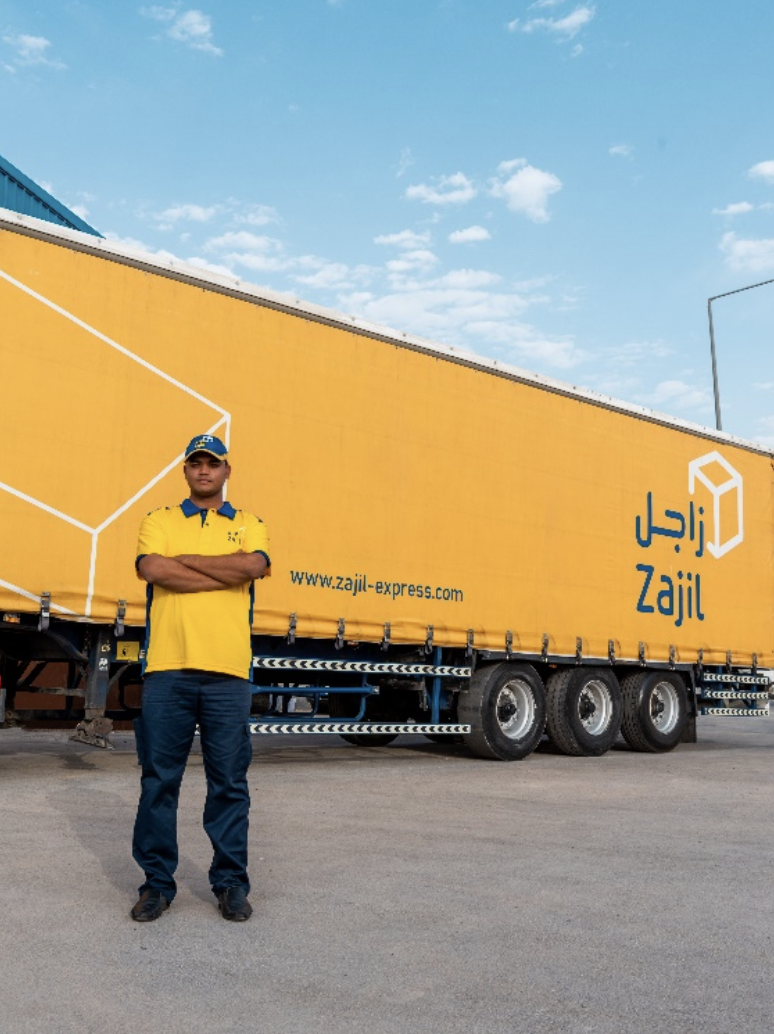 The logistics industry is not only a key contributor to economic development but also plays a significant role in resolving environmental and social issues. It is a major contributor to the economy and a competitive force in business. Recently, the transportation and logistics industry has been confronting immense transformation. Covid-19 and other hiccups have led to large-scale supply chain disruptions, confusing new restrictions and rules, and tumultuous shifts in customer demand.
Of course, the logistics industry keeps moving forward. It has gotten through the worst phases of the global pandemic. Due to this, the industry leaders are utilizing technologies, practices, and standards to carry it. One of such leaders is Zajil Express, taking action to remain competitive through its strength and capabilities in keeping up with the digital transformation, customer expectations, new market entrants, and evolving business models. 
Zajil Express revolutionizes the logistics & transportation industry
Zajil is an icon of entrepreneurship in the Kingdom of Saudi Arabia, competing with international competitors in the region. It is a privately owned and operated postal company offering domestic and international goods shipping and is one of the largest shipping and delivery networks.
Zajil Express won the KSA Express Service Provider of the Year Award (Private Sector) for 2018. In 2020, it was ranked the best company in the international cargo category, with only 19 complaints per 100,000 shipments.
The history & expansion of Zajil Express
Zajil was established in Unaizah when it started operations and then moved its headquarters to Riyadh, the capital of KSA. It was founded in 1999 with just two outlets. Growing from simple express delivery in and around Riyadh, it has now expanded into global shipping and logistics solutions provider, operating in over 110 outlets spreading over Saudi Arabia. From only one service to provide, Zajil now offers more than ten services, including air freight, land freight, sea freight, customs clearance, fulfillment, 3PL, store-to-store express, door-to-door services, last-mile delivery, line haul/fleet shipping, and chilled delivery. 
It was acquired by Al-Kadi Group Holding in 2009, with Yasser Al-Kadi becoming the Managing Director. The group set a strategic plan to develop the company at all levels with a vision to align it with the prominent international players. In 2015, with fifty outlets, Zajil became licensed for postal delivery service in KSA. The same year, it acquired Hat International (HATEX) and expanded into line hauling, heavy shipping, temperature-controlled deliveries, and other B2B services. 
In 2018, Zajil grew its reach with eighty outlets and introduced last-mile delivery for B2B customers and door-to-door services from the warehouse to the customer's location. By 2020, Zajil started operating from China, UAE, Bahrain, Kuwait, and the USA. It also introduced inventory fulfillment services with distributed warehousing and logistics technology. At the same time, it also introduced freight forwarding, including air, sea, and land, and developed an ecommerce platform for its customers.
Zajil Express products and services
Zajil is one of the pioneering entities that started the dynamic logistics business in the Kingdom and around the Middle East. It is revolutionizing shipping and delivery in the Kingdom of Saudi Arabia through the latest technology. It is known for its courier and package delivery, strength in handling customer inquiries and complaints, and accelerated expansion plan locally, in GCC, and globally. Zajil offers a range of services in addition to domestic and international shipping serving different sectors, including B2B, B2C, and C2C. 
E-Commerce Business Solutions
Zajil Express helps customers with online sales, shipping, return service, warehouse, and inventory. 
Freight Solutions
It offers flexible and affordable air, sea, and land freight solutions with distribution centers and customs experts in every continent's major economic hub. It also provides customs clearance and documentation services to ensure complete and accurate international shipping and delivery documentation.
Fulfillment
Zajil offers fulfillment services for growing businesses, including pick-up, inventory, and delivery. This benefits small business owners and eliminates the inventory cost and risks. Companies can lease space from Zajil either on-demand or get it reserved.
Domestic Distribution
Zajil offers cost-effective local express services within Saudi Arabia and cities. It provides several services for the domestic distribution of goods timely, including door-to-door, same-day shipping, and heavy shipping.
Vanex Group's Superior Exchange Rates Surpass Traditional Banks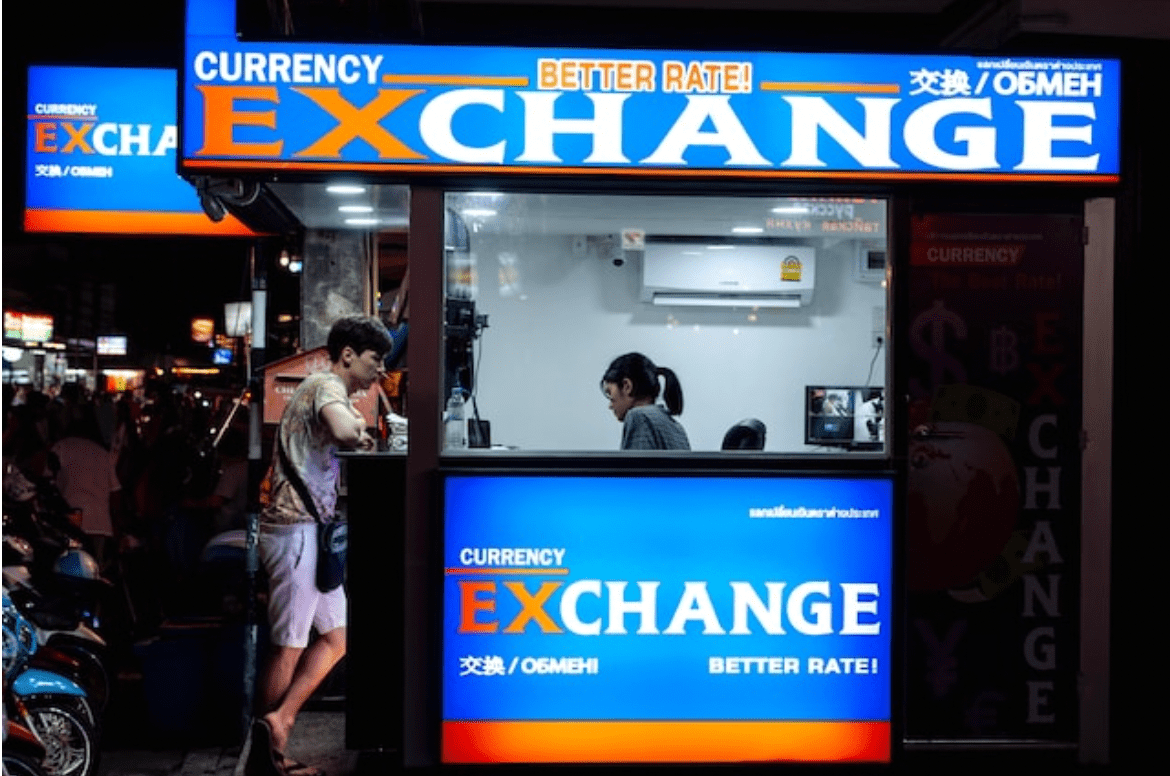 Acquiring the highest possible rates for foreign exchange is a top priority for both people and organizations. Traditional banks are no longer the only choice for currency conversion as the financial landscape changes. Enter Vanex Group, a pioneer in the money service sector that offers exchange rates that surpass traditional banks and many services that have revolutionized the industry.
Vanex Group has quickly become the go-to option for individuals looking for the best exchange rates thanks to its track record and dedication to customer satisfaction. Vanex Group, Western Canada's top private foreign exchange firm, has challenged the status quo by providing better ways to exchange currencies than the conventional banking route.
Traditional banks sometimes burden customers with unfavorable rates and hidden fees, but Vanex Group stands out for its dedication to openness. Every financial transaction is a step toward maximizing value thanks to the company's favorable and competitive exchange rates, well-known for saving clients thousands of dollars annually. Individuals and companies may feel secure knowing their hard-earned money is being exchanged at rates that put their financial well-being first by choosing Vanex Group.
The proficiency of Vanex Group in the foreign exchange market is the foundation for its commitment to offering better rates. The organization navigates the complexities of conversion rates to give customers a clear advantage. It is supported by a team of financial specialists with an in-depth understanding of international currencies. By ensuring that currency swaps are carried out at the most advantageous times, this economic prowess translates into real advantages for clients, further increasing the value of their transactions.
The variety of services offered by Vanex Group offers unmatched ease and competitive exchange rates. The organization makes it easy for people and businesses to conduct worldwide commerce by emphasizing rapid, secure, and safe money transfers. Vanex Group's customer-centric strategy guarantees that the procedure is quick, dependable, and stress-free, whether shipping money across continents or enabling currency transactions related to travel.
Vanex Group's dedication to innovation is another noteworthy aspect of its products and services. The company's user-friendly mobile application and internet platform give customers the power to track real-time pricing and start transactions whenever convenient. The way currency exchange is done has been revolutionized by this technological integration, which saves time and encourages a more knowledgeable and empowered clientele.
The commitment of Vanex Group to offering lower prices extends beyond specific customers. The organization advances its competitive advantages to corporate partners looking to maximize their international trade initiatives with wholesale currency solutions designed for businesses. Vanex Group helps to improve profit margins and facilitate strategic expansion by enabling firms to buy or sell significant volumes of foreign currency at wholesale prices.
In conclusion, Vanex Group's innovative strategy for offering exchange rates surpassing conventional banks is a game-changer for both consumers and companies. The business provides a more beneficial route for currency exchange by adhering to transparency standards, having a thorough understanding of finance, and using cutting-edge technology, ensuring each transaction is a step toward financial empowerment and success. Vanex Group is a leader in the field of foreign exchange for individuals looking to get the most out of their currency exchanges and optimize value.