Humanoid Robots Serve Customers at a Restaurant in India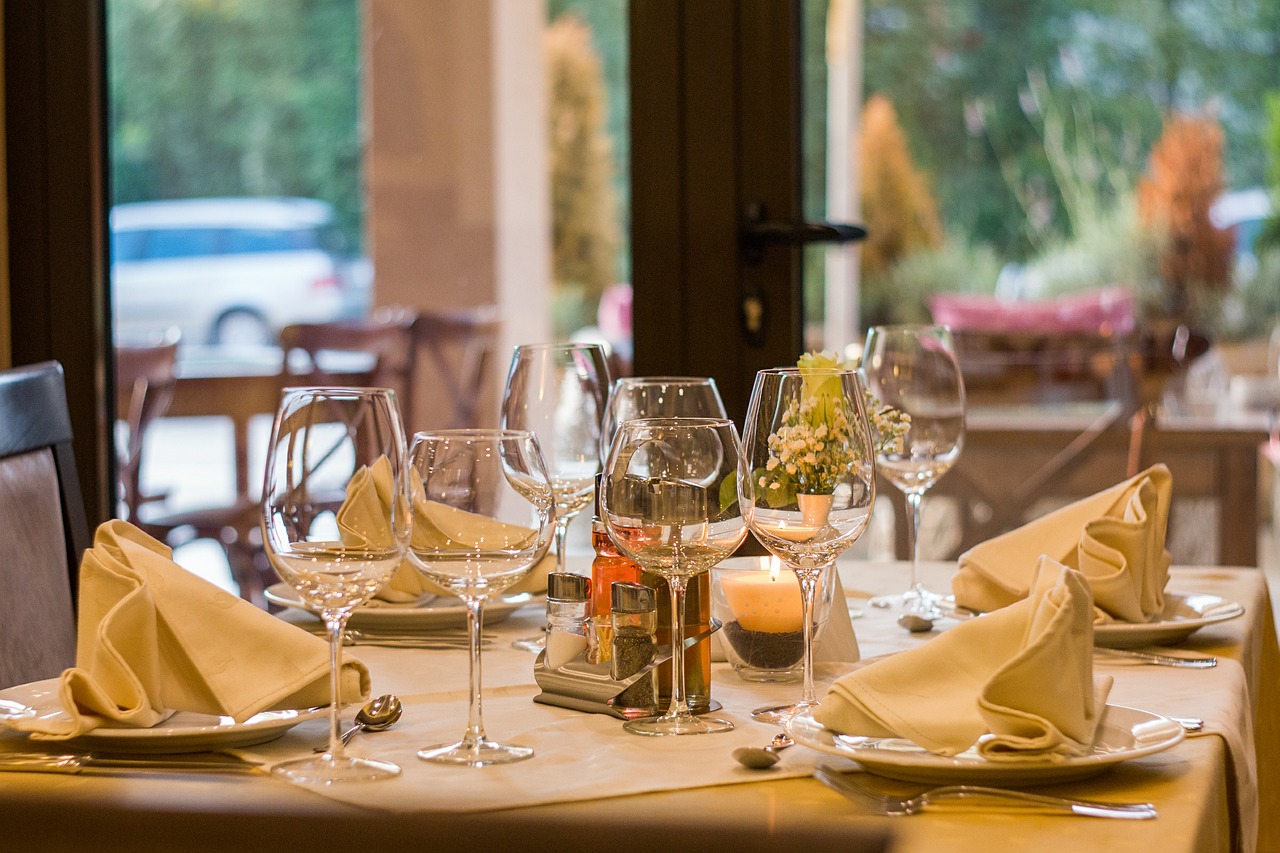 In the past, people would often rely on simple machines and tools to help them do their job. Tasks such as fixing the roof, chopping up vegetables, sweeping the floor, cutting firewood, etc. all had people use simple machines to do the job fast and efficiently.
Today, people still use machines to perform their tasks. However, the difference is that these machines aren't just simply known as "simple and compound" machines. These machines are highly advanced and often have human features with them. Yes, these machines are what you and I would call Robots.
Typically, robots don't have any resemblance to a human being. Commonly used robots are mostly small automated vehicles that can perform specialized tasks. Humanoid-type Robots are the stuff of many Hollywood films. Metropolitan, Star Wars, The Iron Giant, RoboCop, etc. are just some of the movies that feature these humanoid type robots.
It was long thought that robots such as those in the movies mentioned above were fantasy and would never see the light of existence. However, fast forward to our current times, and you'll see that robots are more ever-evolving and beginning to resemble us closely.
As mentioned earlier, machines are often used to perform simple tasks. Since robots are complicated machines, they're more than just for show. Some do actual work that benefits a lot of people. Enter the Indian State of Odisha. Where the first restaurant to use two human-like robots to serve humans exist.
History
The Robo Chef restaurant in Chandrasekharpur area of Bhubaneswar, Odisha, opened its doors to customers on October 16, 2019. As the name of the restaurant suggests, customers were delighted to see two fully functional robots that would serve and greet them.
The owner of the restaurant is Jeet Basa, a civil engineer by trade. When asked what drove him to use robots as servants for his restaurant, he simply said that his visit to the United States let him see the marvel of robotic servers.
The Robots
Jeet Basa named his two robots 'Champa' and 'Chameli.' Champa and Chamelli are shaped like a cone with its base having wheels that support fluid movement. At the top of the cone is a cylindrical shaped box that serves as the body or the "chest" of the robots. Both Champa and Chamelli have arms that can safely support orders of up to 20kg.
The chests of the robots have a special screen where you can see the menu. Both robots have heads that are shaped like small upside-down triangles. They also have 2, blue-lit eyes that which may house the sensors that the robots use to navigate.
SLAM
Today, standard robots often use predetermined routes to travel to and fro. Sometimes, robots even need some sort of assistance, especially if traversing through challenging terrain.
Predator drones are examples of these machines that are used by the U.S. government. Although these drones can stay in the air unmanned, they often need a pilot that's stationed thousands of miles away. Predator drones are mostly used for surveillance and covert operations by the U.S. army.
Champa and Chameli, however, use a more suited program for navigating in small spaces. Enter the SLAM system. Sites like robots.net also cover this important system for most robotic applications. Although no specifications have been made, it's speculated that the sensors these robots use to navigate are located in their eyes. Again, the similarity to human beings is becoming more common with robots nowadays.
The system that Jeet Basa uses in his robots is the SLAM technology. SLAM stands for Simultaneous Localization and Mapping. SLAM will always use some kind of targeting system to identify any objects and tell the robot where it's going.
SLAM also uses optical sensors such as 3D High Definition LiDAR(Light Detection and Ranging), 3D sonar sensors, and a laser rangefinder. Some robots also use 2D cameras as additional support systems for their sensors.
SLAM was the result of the hard work done by R.C. Smith and P. Cheeseman in 1986. Several applications of SLAM were recognized, most notably by DARPA or Defense Advanced Research Projects Agency. The Stanley and Junior cars by Sebastian Thrun included SLAM in their systems. These cars were self-driving and had no problem winning second in DARPA's 2000 urban challenge.
Robot Vacuum Cleaners or Roombas are the mass-market applications of the SLAM system. As you can see, Roombas are highly sensitive to their environment and rarely get damage from moving around the house.
A Booming Trend in India
Although Jeet Basa knows that many restaurants in India are using robots to serve food and take orders, Champa and Chamelli are special. Jeet Basa proudly claims that his robots are the first non-line followers in India. These two robots are freely moving, without the aid of any lines. Robo Chef is the first robot restaurant in Eastern India and the first in India to use free-roaming robots in service.
"They are both made in India"
Aside from being the first in India to use SLAM system robots, Jeet Basa is exceptionally proud that both Champa and Chamelli were made in India. Most robot servers in Indian restaurants around the country, often use imported parts that come from outside countries such as China, the United Kingdom, Japan, Australia, and the United States.
Features
As mentioned earlier, Champa and Chamelli use the SLAM system for navigation. The robots also have other features that cater to a busy environment. Besides both arms of the robots, you can see speakers that act as the mouthpiece of the robots. They are programmed to speak Odia language and can communicate with customers with ease.
In fact, the two robots often approach patrons after being served and greet them with "Apana mane khushi to" which means "Are you happy?" The phrase was popularized during the 2019 election campaign of Chief Minister Naveen Patnaik.
Although the robots are sensitive to their surroundings, they can also sense changes in the environment, such as an increase or decrease in temperature. Champa and Chamelli can also detect smoke and identify people. As diners make their way to their tables, the robots can greet them.
Orders are made through a tab which is connected to the robots' and restaurant's system. Serving a lot of people won't be a problem as these robots can hold a lot of dishes. The robots run entirely on batteries and often require 30 minutes to charge and work for 8 hours straight.
Other Restaurants
Robot Restaurant is another diner that uses robots to serve customers. The restaurant uses five robots who all have their unique names. Arya, Sansa, Alice, Ramya, and Zoey are the robots that will help serve customers with Indo-Asian cuisines. A sixth robot named, the Queen Robot will operate soon and function as the receptionist.
In Assam, the Uruka restaurant also uses a robot as a waiter. Aptly named Palki, the robot comes in traditional Assamese Sattriya attire and is helping the restaurant serve a welcoming drink, appetizers, and traditional Assamese dishes.
Takeaway
Technology is significantly making advances in everything we do. From using simple tools such as wedges and levers to operating and supervising fully autonomous robots, humankind has come a long way of making life more comfortable.
Champa, Chamelli, Zoey, Arya, Sansa, Alice, Ramya, and Palki are just the precursors of things to come. Soon, we'll have human-like robots performing almost every task imaginable.
6 Reasons to Try Cannabis Edibles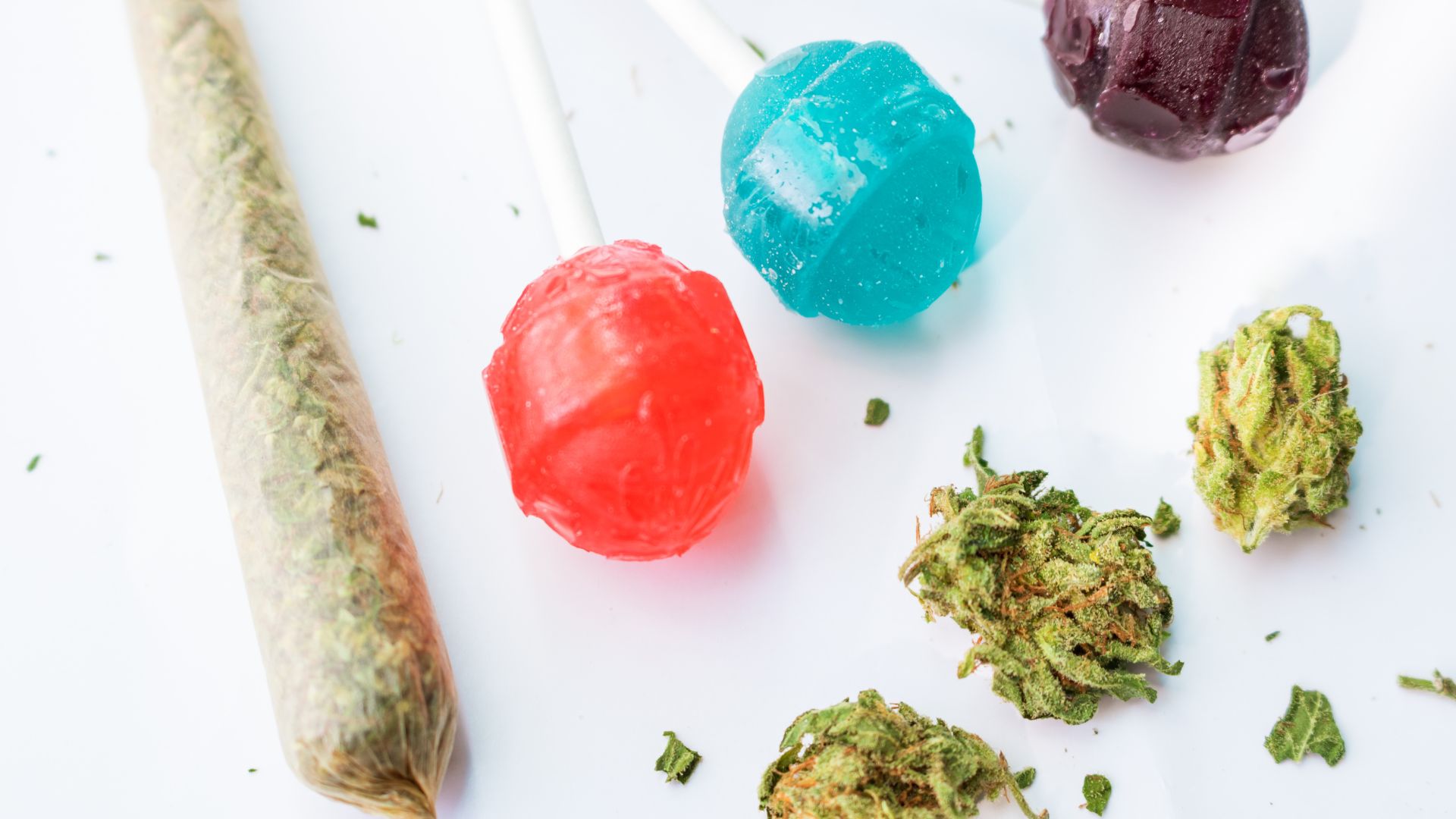 Are you looking for a reason to try cannabis edibles? If you're wondering if there are benefits to edibles that you can't get with other forms of cannabis, the answer is yes. Here are some of the best reasons to try cannabis edibles.
Some edibles are boosted
When you smoke cannabis flower, you're only getting cannabis. That's not a bad thing, but there are brands that sell edibles that have been boosted with other ingredients. For instance, you've probably seen capsules with added herbs to help you sleep – the same is true for edibles. 
One of the newer enhanced cannabis edibles are the Bits adaptogen-boosted edibles. These new cannabis edibles contain just 5mg of THC per Bit so you don't overdo anything. Each flavor is packed with a unique blend of adaptogens like ashwagandha, reishi, elderflower, lemon balm, ginseng, guarana, and rose hip.
Why adaptogens? Adaptogens have been proven to have a positive impact on the central nervous system by decreasing sensitivity to stressors. In other words, adaptogens reduce stress and anxiety and contribute to an overall sense of wellbeing. When you consume cannabis edibles boosted by adaptogens, you're going to feel more relaxed.
Edibles provide precise and consistent dosing
One of the best reasons to try edibles is for precise and consistent dosing. When edibles are made, the cannabis is thoroughly and evenly mixed in, so each serving has the intended dosage when the final product is made. In addition, premium cannabis brands like Verano lab test each batch to ensure quality and consistency with all of their products, including cannabis edibles. 
When you smoke flower, you won't always get the same amount of THC. It's nearly impossible to know how much THC or CBD you're getting from smoking flower. Even when you smoke the same strain in the same amount, the THC and other cannabinoids are distributed unevenly throughout each bud. 
If precise and consistent dosing is important to you, then edibles are going to be your favorite cannabis delivery method.
Edibles are tasty
Edibles taste good, so why not try them? It's just like eating a snack or a treat, but with a purpose. If you've avoided trying cannabis tinctures or oil because you don't like the flavor, that's understandable. Edibles are different because the taste of cannabis itself can be easily masked. 
Brands go out of their way to come up with recipes that taste good because they know some people don't like the strong flavor of cannabis. Edibles like brownies, cookies, and chocolate bars usually just taste like any other cookie, brownie, or chocolate bar. Premium cannabis brands will also use quality ingredients to produce the best cannabis-infused gummies, hard candies, and baked goods.
Edibles are easy to carry
If you want to carry your cannabis around discreetly, that's easiest with edibles. They usually come in smaller packages that you can fit into a pocket or bag, and edibles are easy to eat without anyone suspecting you're consuming cannabis.
When carrying edibles, be smart about where you bring them. Make sure you know where you can and can't have them. If you're headed to the airport of a government building, for example, you'll want to leave your edibles at home. 
The effects of edibles last for a long time
Smoking flower is great when you need relief quickly, but when you want the effects to last a long time, edibles are your best option. When you ingest cannabis, it takes longer for the effects to kick in, but those effects will last for a much longer time. You also don't need to consume as much cannabis to get these long-lasting effects.
Everyone is different, and the timing depends on a multitude of factors like our metabolism and whether you've eaten or have an empty stomach. However, in general, it takes between 30 minutes and 4 hours to start feeling the effects of edibles. From there, the effects can last a few hours or even up to twelve hours. This is why many people take edibles before going to bed – getting that full impact while they sleep makes them wake up feeling incredibly rested.
Edibles are a great alternative to smoking
Although smoking cannabis is probably the most popular consumption method, it's not for everyone. Edibles won't expose you to the potentially harmful effects of smoking. If you've been avoiding trying cannabis because you thought you had to smoke it, edibles are the perfect opportunity for you to try cannabis. 
Already familiar with edibles? Try something new
If you've been consuming cannabis edibles for a while, maybe it's time to try something new. If you've always been into baked goods, branch out and try some beverages, chocolate bars, or even an adaptogen-boosted cannabis gummy for example. There are plenty of edibles to choose from so you can be sure you'll find something new that you can enjoy.