Innovation and Steel Resolve: AD4M Fitness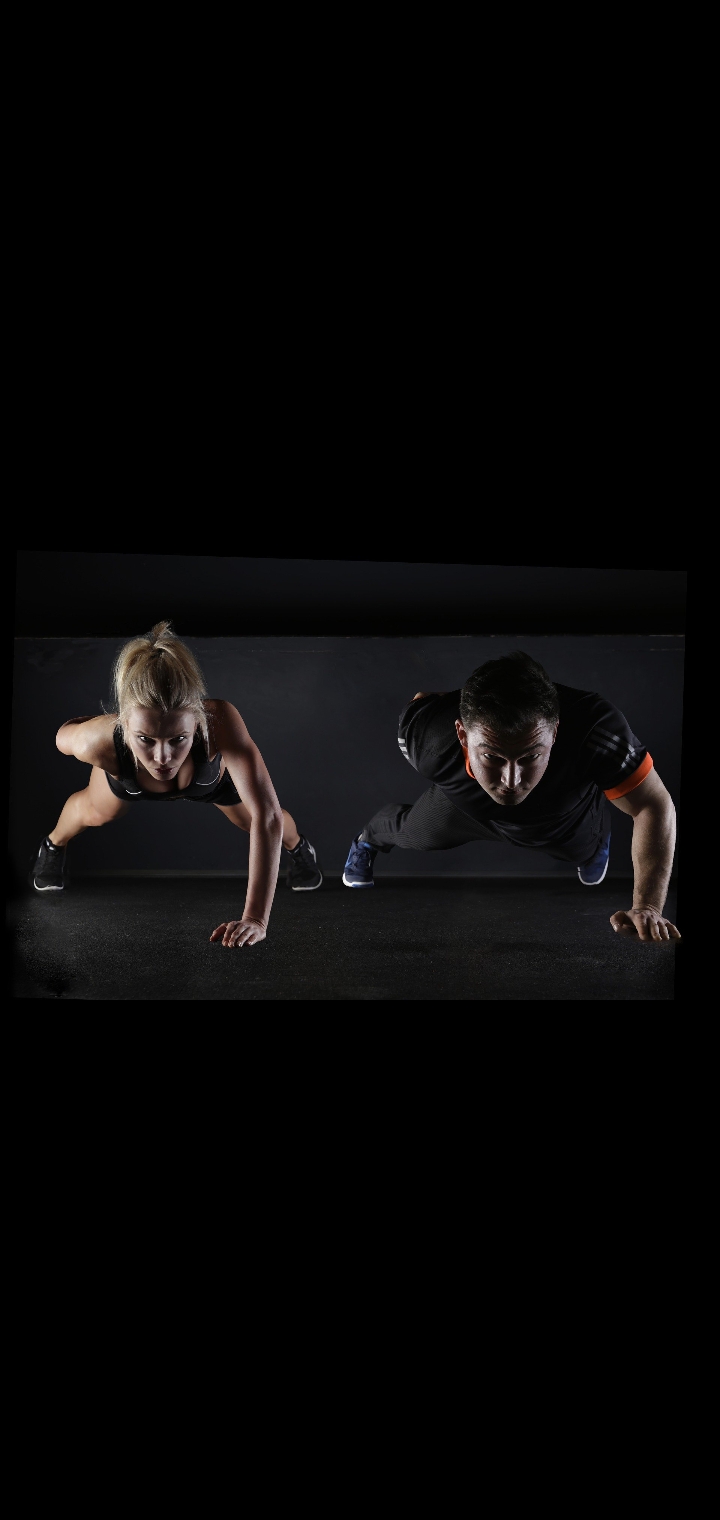 AD4M Fitness is a success story like few others, and one of the world's fastest growing gym equipment companies, with sales of over $1 million per month in… its first year. 
Building barbells and dumbbells, among many other products for gyms, AD4M Fitness has developed a unique manufacturing process for their gym equipment. The company's founders, Vincent and Monika, met with an auto-parts manufacturer overseas. Vincent and Monika negotiated with this manufacturer to use their machinery and raw equipment to produce high quality barbells and dumbbells. Vincent and Monika turned this into a profitable relationship, developed a distribution network, and the rest is history.
Based in Casper, Wyoming and operating with a distribution center in San Jose, California, AD4M Fitness is one of the world's fastest-growing gym equipment producers with projected revenues of $10 million this year… their first year in business.
More notably, they've accomplished all of this during the COVID-19 pandemic, while gyms have been strained and the health and fitness industry has taken a toll. Sometimes, pure innovation and an unexpectedly genius distribution move are the secrets to building demand in a market hampered by a national crisis.
"My wife & I have been tackling all kinds of new challenges with manufacturing & importing equipment from overseas, and the logistical challenges of fulfilling 400-500 orders a day across the United States [are large]. Amazingly enough, [we're doing this] all with five main products. If we can achieve this, the sky may be truly the limit."
Here's the description for AD4M's dumbbells, one of their best-selling products:
"The FlexBell Adjustable Dumbbells are a modern day work of art. They come in a few different sizes but we decided to carry only the heavy duty 65LBS version.
These are incredibly compact, sleek, and easily adjustable with the flick of your wrist. The 65LBS (130LBS total weight) dumbbell set sells anywhere from $599 to $2,000 plus shipping anywhere on the net but here at Ad4m we're able to offer them at an unbeatable price with free shipping anywhere within the continental USA." (Source: https://ad4m.com/products/flexbell-adjustable-dumbbells-2x65lbs)
As Vincent and Monika explain to Medium:
"Putting consumer support, and satisfaction, first of course. We also plan on launching the best brand awareness, and marketing campaign the fitness industry has ever seen. We believe connecting with your consumer is really key so we'd love to build a very active social media presence, and really take people behind the scenes to see what we're all really about." (Source: https://medium.com/@vincentbriatore/ad4m-fitness-beginners-luck-or-calculated-launch-8a15cde7ab7a) 
Douglas Eugene Noll – A walk through his publications and their achievements made so far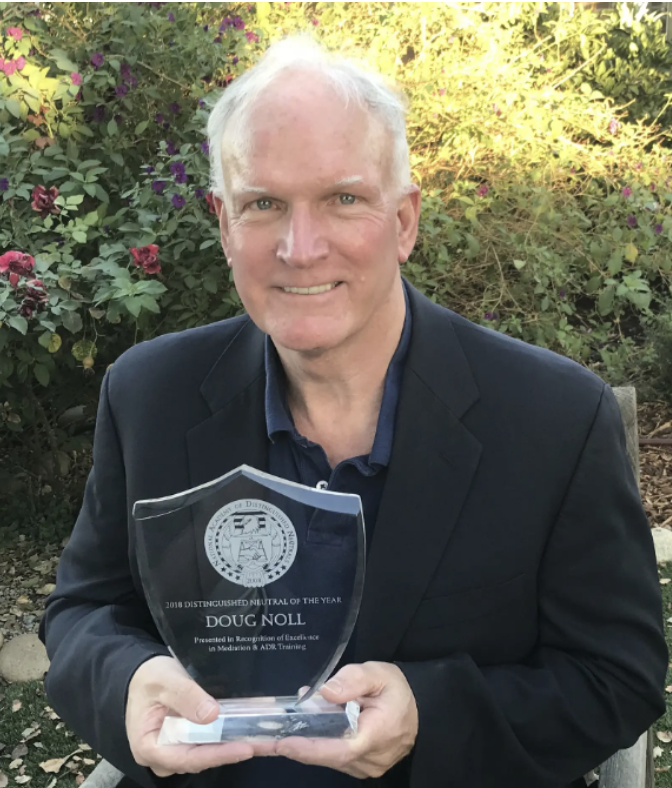 Every author has a different story, but they have one thing in common – they all overcome great obstacles and hardships. Plenty of famous writers had impairments yet found enormous success in their lives. It goes without saying that the best art comes out of the worst adversities. When physical and mental activity is hindered by sickness, creative activity thrives. Many renowned authors, writers, and poets bear witness to this decision. One such example is Doulas Eugene Noll. The author of De-Escalate: How to Calm an Angry Person in 90 Seconds or Less was born with multiple severe impairments. 
His calling is to serve humankind, and he does so on numerous levels. He is a best-selling author, educator, and trainer. He is an accomplished mediator. Noll's job takes him from international work to assisting people in resolving highly vexing interpersonal and ideological problems. 
Noll has penned four books, and his latest book De-Escalate: How to Calm an Angry Person in 90 Seconds or Less, was a best-seller on amazon and was published in four different languages. It also won the Book Excellence Award in 2017. The book teaches the readers how to calm an angry or upset person of any age while remaining centered and calm. In addition, Noll, in his book, has also highlighted ways to calm oneself down swiftly and efficiently. Noll is a lawyer turned peacemaker born near-blind and with club feet. He is the creator of several online courses that teach his innovative de-escalation skills.
It was in the year 2000 that he realized that the courtroom was not where he belonged. As a result, he embarked on a journey as a peacemaker and mediator after leaving a successful trial practice. Noll has stressed in his book what he has implemented in real life. He has taught in some of California's most violent men's and women's prisons with substantial outcomes. Noll held workshops for groups who wished to bring something positive into their communities. 
He named that workshop after his book as De-escalation training workshops, where participants learned how to calm an angry person in 90 seconds or less. The training workshop was a perfect way for churches and faith communities to express one's religious and spiritual beliefs in a practice that brings peace under challenging situations. Throughout ten weeks, the participants begin to master the skills and change their way of looking at the world through the lens of positivity. 
In addition to De-Escalate, Noll has published three other books named Peacemaking: practicing at the intersection of law and human conflict, Sex, politics, & religion at the office: the new competitive advantage, and Elusive peace: how modern diplomatic strategies could better resolve world conflicts. Each book brought an impact of its own and earned recognition. 
His journey as a lawyer
In 1977, Noll began his legal career as a clerk for the Honorable George Hopper before being admitted to the California Bar in December of the same year. As an associate, he joined Fullerton, Lang, Richert & Patch, a Fresno law firm located in Fullerton, in 1978. He tried his first legal case in 1978 and went on to practice law as a civil trial lawyer for the next 22 years, working on over 75 trials.
Douglas Noll contributed to the legal profession by assisting students in achieving success via education and teaching. Throughout his career, he worked as an instructor in various positions at numerous institutes. Noll was a member of the American Institute of Mediation's core faculty and the Straus Institute's Professional Skills Development program's summer faculty.
In a nutshell, Noll's entire life has seen him reinvent himself taking different routes but with the same vision in mind: To bring peace to the communities. He illustrates that being born with impairments is not our choice, but not allowing them on the way to the top is entirely our choice. 
His dedication to disclosing the world through a lens of positivity led him to create Prison in Peace, where he transforms murderers into peacemakers. He stresses that the power of mediation cannot be overlooked. Noll is now an award-winning author, teacher, trainer, and skilled mediator.