Innovative Beverly Hills cosmetic dentist, Dr. Justin Raanan, continues to gain recognition for his groundbreaking solutions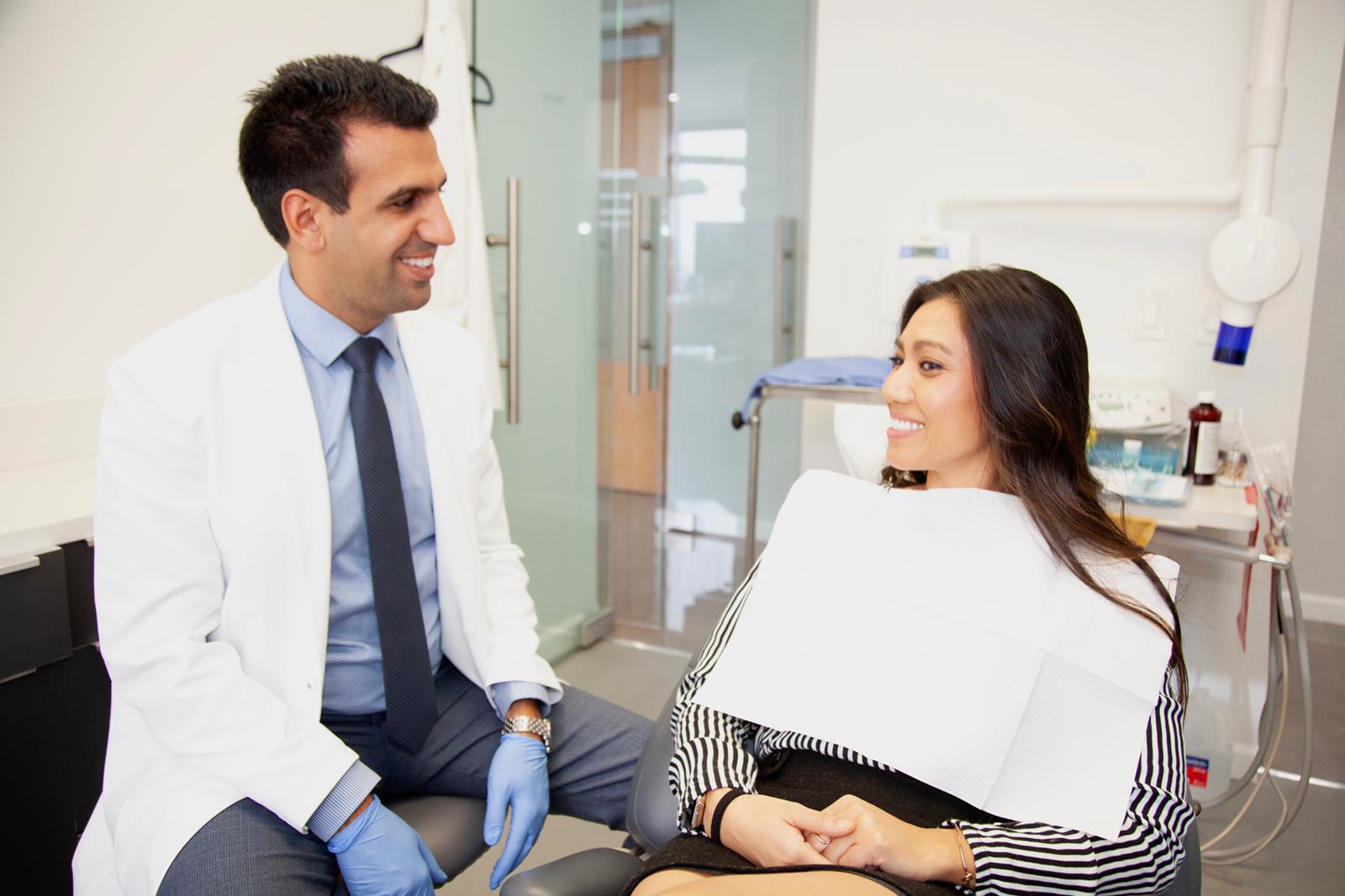 Dr. Justin Raanan established his holistic private practice in Beverly Hills with one goal in mind – to help as many people as possible to increase their self confidence by making it easy for them to access quality cosmetic dental care.  He considers himself a preventative doctor, utilizing advance technology to catch key indicators in his patient's mouth, prior to them becoming problems. The aesthetic dental specialist has done well for himself in a relatively short while, offering amazing solutions that have seemingly disrupted the industry, with a long-lasting impact on dental care.
"Education is the key to my Success… Offering my knowledge to my patients is what motivates my patients to change their habits and helps them achieve the best results."  Dr. Justin Raanan
From the moment you walk into this dashing Penthouse Suite, you feel right at home. His staff stem as an extension of Dr. Justin's kindness, genuine nature, and warmth. The office is immaculately dressed with orchids from wall to wall. His practice started based on word of mouth positive experiences from his A-listed celebrity patients. Dr. Justin Rannan has continued to garner reviews from his clients and other major stakeholders in the industry. Described by many as a major opinion leader and innovator, Dr. Justin has become increasingly popular for the introduction of new techniques such as the Slit-Window Technique and solutions to the industry, with the primary goal of enhancing the experience of each patient and creating predictable results.
Dr. Justin utilizes the newest technology in the field of dentistry. In his office, he has intraoral scanners and cameras that detects cavies and help you visualize the problems or issue in your mouth.  Further, he has a state-of-art in-office CT Scan Machine that takes 3D images of your face with low radiation outputs. He also has five various lasers that he utilizes in his various procedures to manage pain and expedite his patients' healing. To place Dental Implants, he utilizes a Computer assisted surgical devices to assure that patient have less trauma and more pression during the surgery resulting in predicable results. Working with his brother, Dr. Rodney Raanan, he has incorporated Ozone therapy for treatment of patient's tooth sensitive and oral chronic infections.  Working with Dr. Justin puts your mind at ease that your are truly getting the highest finest care available.
Dr. Justin extensive training from University of California, Los Angeles, Herman Ostrow School of Dentistry of USC and Harvard School of Dental Medicine permits him to provide a holistic minimal invasive approach in treating his patients. Dr. Justin Raanan has not limited his services to the elite in Beverly Hills. In addition to his private dental care office in Beverly Hills, he also provides private dental care at Cedars Sinai Towers Dental Center. With the help of Dr. Rodney Raanan, they have built a Multispecialty Dental Center to bring awareness to the Oral-Systemic causative relationship.
Rotarian, Dr. Justin Raanan, has also been involved in a couple of charitable works as he looks to bring smiles to the faces of the needy across the globe. Dr. Justin worked with Christian Medical and Dental Association Mission Trips, as one of the eight students selected to serve on an annual trip to underserved areas in Central America to provide comprehensive dental care and education. He also worked with Queens Care Foundation in East Los Angeles, providing oral health screening and oral health instructions to elementary school students in high-need areas. Other charitable organizations that have been privileged to enjoy the passion and dedication of Dr. Justin Raanan include Dental Mobile Clinic and AYUDA, both in Los Angeles.
SPOTLIGHT: Sweet vinyl by DREAMOUR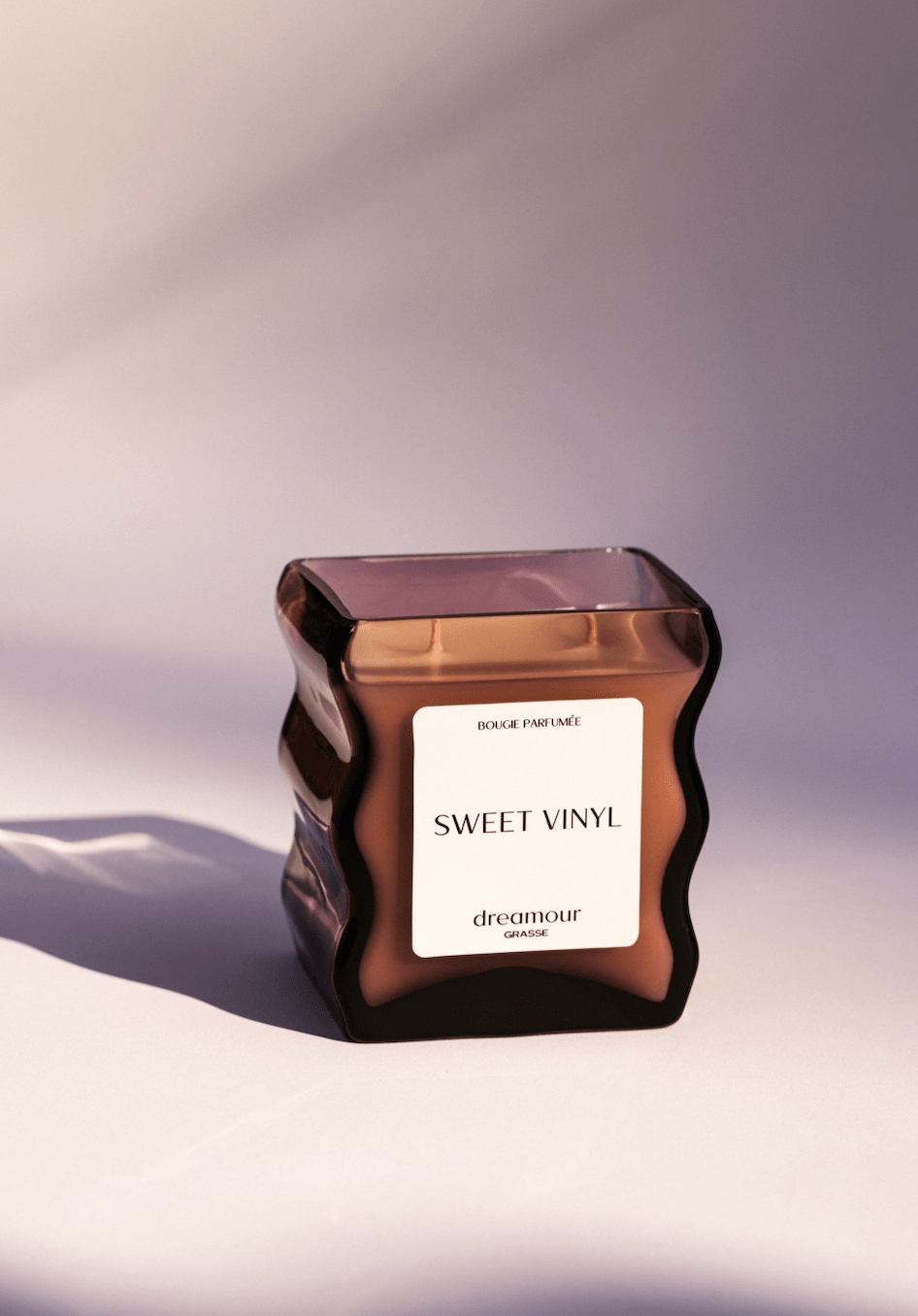 What happens when two immensely talented visionaries come together to create elegance and ingenuity in a sculptural glass fragranced candle? Dreamour. That is the long and short version of how Dreamour was created. Founded by Karissa Rowe and Neal Klotsman in late September 2022, Dreamour was founded with the goal of creating a luxury fragrance brand that operates at the intersection of functional art in the candle market space.
Rowe, a Parsons School of Design graduate, set out to fill the niche of integrating design in the candle marketplace. Unlike most candle vessels that are mass-produced, Dreamour's founders desired to prioritize the artisanal craftsmanship of glass in their production processes of the sculptural glass designs. This resulted in a long timeline of sourcing the globe for talented glass artisans who could transform a sketch into a functional and sophisticated candle vessel. Each and every candle vessel is hand-blown, inherently resulting in a one-of-a-kind product and unique experience for the consumer. These functional fragrant candles also act as a piece of décor due to its sculptural and alluring appearance.
Sweet Vinyl, Dreamour's first candle scent, fills the room with musky & leathery notes combined with earthy notes of vetiver and cypriol, topped with a citrus touch of bergamot and mandarin. The founders worked with master perfumers in Grasse, France, to create a scent that invoked notes of memorable moments, emphasizing high quality ingredients in the fragrances in a soy wax blend. This resulted in candles that consist of clean ingredients, a vegan formula, and is entirely cruelty-free.
It is the personification of the glass blowers' spirit, the heart of Grasse imprisoned in a bottle, and the narrative of two visionaries that sets Dreamour at the top of the candle market pedestal. Dreamour embodies the sophistication and savior-faire French perfumery as a luxury brand, while being a NYC based brand. Dreamour is currently stocked at Patron of the New in New York, along with other major designer luxury known brands. Rowe and Klotsman are currently expanding their production lines and will drop new fragrances and designs in early 2023. Don't expect anything ordinary with Dreamour, as they will continue to bring a unique perspective to the marketplace of home fragrances.
To find out more about Dreamour and their newest releases, you may visit the business's website dreamour.com or follow the company via its Instagram handle @dreamourshop.