Inspirational New Artist, Ali Angel, Tells All about her Newest Single "I'm a Ram"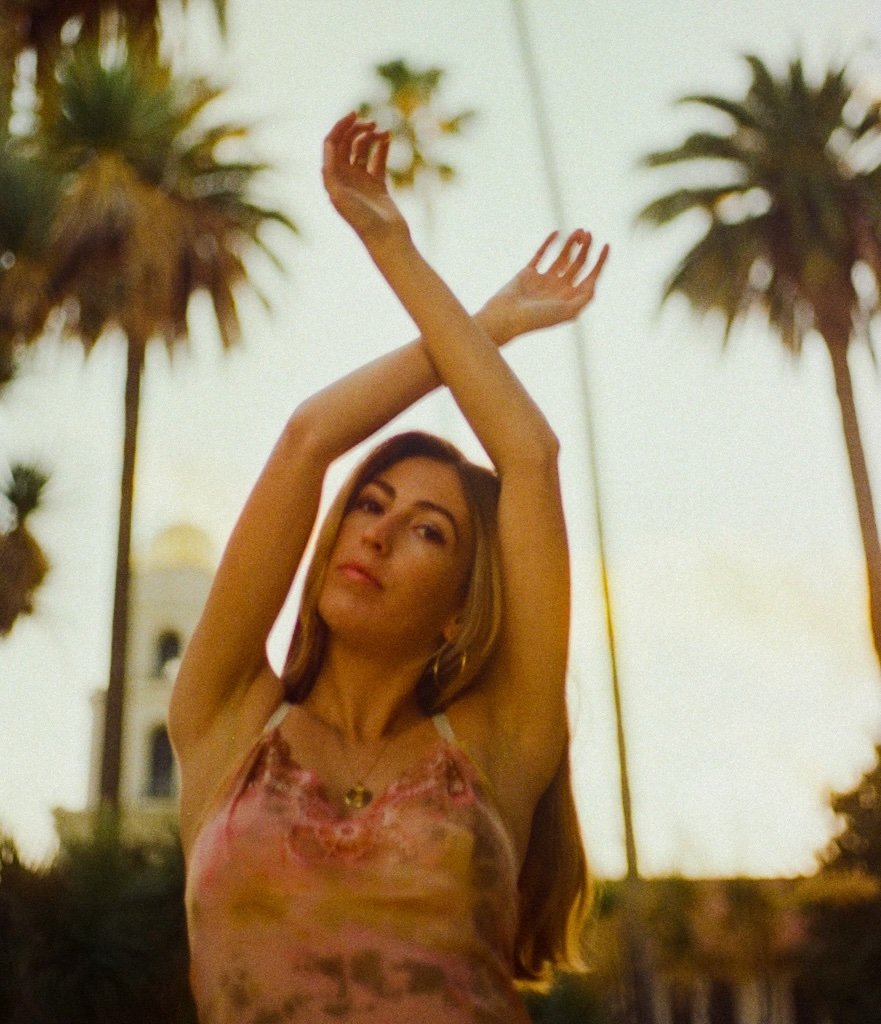 Opening with a bluesy, driving riff and kicking into high gear with searing, sultry vocals, Ali Angel's newest single, "I'm a Ram" may be the perfect song for a cross country drive with all of the windows down and the volume up. 
Released on February 4, 2022, the Al Green cover is one Angel and her band has enjoyed playing live for years. They decided it would be fun to record but didn't have any initial grand plans for the single beyond that. 
"We recorded it, but then we let it be for a while," says Angel, "but I was listening to it months later and thought it was really good. It fit with the retro-soul sound on the EP."
As Angel told News Channel Nebraska, "'I'm a Ram' has such a cool driving rhythm and such power to it. It's given me a lot of freedom to be fierce vocally, which I love." 
That fierceness is on full display in a song that talks about pushing forward and getting close to that special someone no matter what.  
The Ali Angel EP, which drops June 17, 2022, has a sound that is colored by Angel's life experiences and her favorite musical influences.  
"Sonically, I'm inspired by 70s music and 60's music. There are so many different genres on this EP." she says. 
Connecting her writing and voice to the sonic tones of the past is front and center on the EP, even through a cover tune like "I'm a Ram". Angel's distinctive soul-tinged voice soars through the cover tune. Additional tracks like "Extra Wild" are more Motown influenced, while "Middle Name" harkens back to a pre-punk Talking Heads vibe. Hopping forward several decades in rock-and-roll history, Angel brings an alt-rock Green Day sound to "Beck and Call." 
"I wanted to incorporate all of my styles into one EP. I wanted it to all fit," says Angel, "I wanted to tell stories where you could hear the influences."
Angel grew up in LA, and the Malibu feel colors her songwriting. She's delved into a myriad of ideas in her lyrics for this release. "Middle Name" dives into the idea of obsessing over a person you've only been seeing for a short time. You can't stop thinking about them, but you know very little about them (including their middle name). The ideas of falling in love for the first time, the vulnerability of heartbreak, and the sweetness of experience are also explored. Everyday experiences also get the musical treatment, including a song about a toxic friendship. The west coast sensibility and sentiment weave their way through every track. 
"A lot of the EP is very daydreamy, the imagining of hideaways, getaways, playing pretend, perpetual golden hour," says Angel. 
After the release of "I'm a Ram" on February 4th, two more singles ("Middle Name" and "Loving You Lately") and a music video for "Middle Name" will be coming pre-EP release. The "Middle Name" video has a film noir/old detective movie feel. Upon the full EP release in June, Angel hopes to hit the road with her set of soulful songs, bringing shows outside of LA to San Diego, Palm Springs, Santa Barbara, and further up the California coast. 
If the overall vibe of "I'm a Ram" is any indication, the self-titled Ali Angel EP may be perfectly poised to be the ultimate summer release for romance, daydreaming, and getaways. 
Ali Angel can be found online at www.aliangelmusic.com and on Instagram at @aliangelmusic. 
Crafting Excellence: Vidyut Xavier's Journey from Assistant Choreographer to Dynamic Actor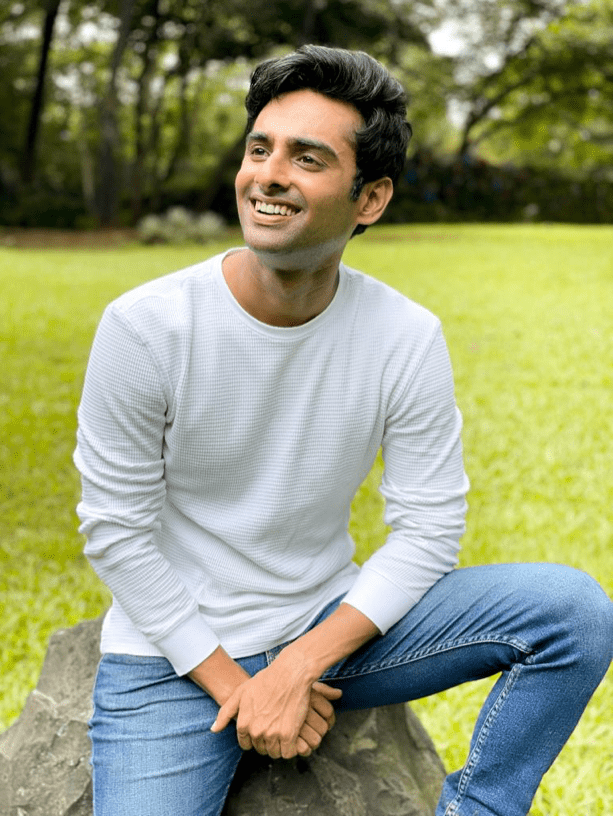 A fresh new face has arisen in Hindi cinema, where extravagant performances frequently take center stage, mesmerizing viewers with his genuineness and adaptability. The definition of brilliance in the acting industry has been redefined by rising star Vidyut Xavier, who has had a remarkable career. From his humble beginnings as a choreographer's assistant to his acting work, Xavier's journey is inspiring.
The journey of Xavier began at the center of the Hindi film industry. He was already a part of the film industry because he was the son of renowned cameraman Thomas A. Xavier and had a mother named Swati Xavier, a well-known costume designer. He strongly connected to the filmmaking tradition, which fueled his desire to leave a lasting impression.
His ascent began with a role many wouldn't consider glamorous: background dancer and assistant choreographer. Under the guidance of Rekha Prakash, Xavier has learned the art of movement and rhythm, setting the stage for his future success as an actor. This early exposure to performance nuances laid a strong foundation for the authenticity that would later become his hallmark.
His commitment to constant growth was a defining characteristic of Xavier's development. He pursued a mass media degree to add intellectual rigor to his creative endeavors. His combination of intellect and creativity gave him a distinctive viewpoint that he would later apply to his acting roles.
Xavier's entry into the television industry was made possible by the show "Dhadkan Zindaggi Kii." He received praise for his natural acting technique in a field that is sometimes noted for its theatricality because his portrayal of Dr. Abhay Sathe struck a deep chord with the audience. The program allowed Xavier to emerge as an aspiring actor by displaying his aptitude for giving characters nuance and authenticity.
Xavier served as an assistant director in "Dabbang," a seamless transition from television to movies from which he learned different aspects of what goes behind the screen. His ability to approach his profession in various ways demonstrated his commitment to participating in all facets of his endeavors.
With parts in shows like "Mahabharat" (TV) and "Pavitra Bhagya," where he continually demonstrated his range as an actor, Xavier's career continued to flourish. Notably, his music video "Jeene De" gave his artistic resume a new depth and demonstrated his adaptability outside the boundaries of conventional acting.
Vidyut Xavier stands out as a welcome example of an emerging talent who can change the way in a field dominated by well-known actors. His transformation from a dynamic performer to a choreographer's assistant inspires struggling or upcoming artists by highlighting the value of sincerity, hard effort, and humility. He solidifies his reputation as a young actor who is skilled in acting, dancing, and performing his own stunts and brings a genuine charm to every job.
Xavier's journey has begun, and he is gradually rising towards being extremely successful. He carries all the skills and talents it takes to be a star. He is ready to leave a lasting legacy based on excellence, authenticity, and the unrelenting pursuit of his dreams, thanks to his perseverance, passion, and dedication to his trade.