Interested In Commercial Real Estate? Get Started With Rob Finlay's 5 Keys to First-Time Investments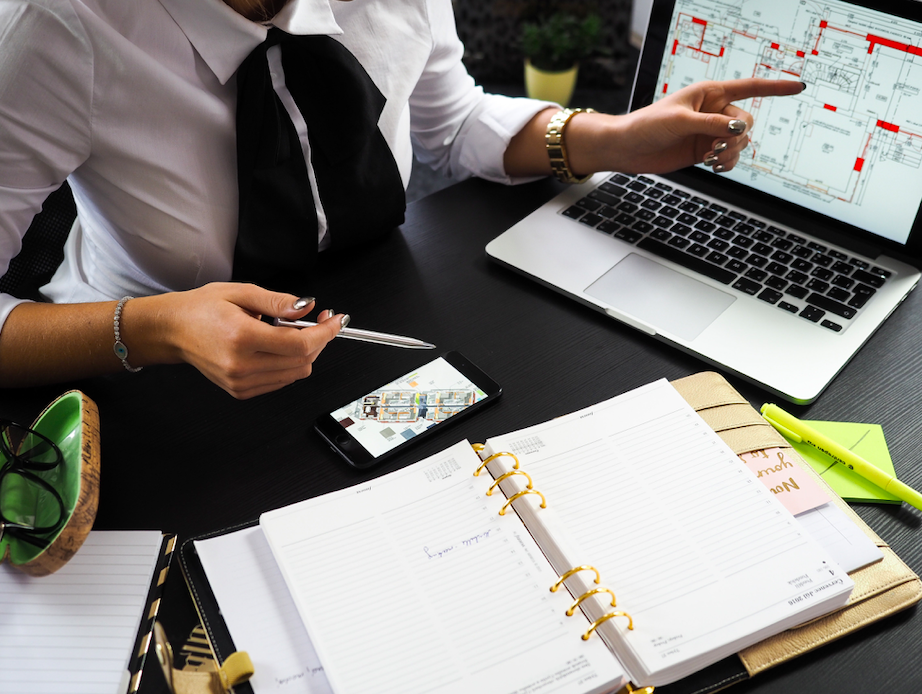 Despite being battered through 2020 due to the pandemic, commercial real estate is back and as lucrative and viable as ever. Investor sentiment is sweetening as deal processing time has doubled its rate when compared to last year, and secondary markets are garnering unprecedented attention.
Everyone knew the $10 billion industry wouldn't stay down forever, but commercial real estate is coming back in a big way that should excite anyone interested in getting in on the action.
For first-time investors looking to expand their portfolio in one of the traditionally most stable markets, it's helpful to have a few keys handy before you reach the door. One man happy to share the secrets of the industry is Rob Finlay, founder and CEO of Thirty Capital, whose services for years have been the solution for many looking to break into commercial real estate.
1. Identify an Expert
Flying blind is a risky strategy no matter what game you're playing, and one that can lead to unnecessary disaster. While some might be tempted to forge a path out on their own without outside advice, this kind of thinking can land one in the gutter just as often as it might to the top.
By identifying the experts and weighing their advice appropriately, you can ultimately save yourself both crucial time and money. "We've had our fair share of setbacks over the years," says Finlay.
"But these missteps are precisely what led to our current success. We've experienced it all over the years, commercial real estate is a multi-faceted and constantly evolving industry. We are here to help guide our clients towards profitable CRE investments that are based on our robust collective experience rather than just theory and guesswork."
Having an experienced ally in the field is invaluable, and for those looking to seriously invest, it's all but essential to first learn the ropes via an industry leader.

2. Rally All Resources
Before making any major moves, it is essential you know exactly what you have at your disposal. This includes everything from your network of experts to credit lines. "A well-defined budget does two main things for any first-time investor," notes Finlay.
"First, it provides a sense of order to your overall situation and goals. And second — and perhaps most importantly — it allows you to decide whether additional funding is needed or not, based on the best available information at the time. Investing isn't something to be done half-heartedly, and information is everything in making the best move."
Organization is key to have a clear understanding of what is within your current reach, and once you have this kind of view, you can then make decisions with confidence.
3. Consider Your Options
Today's market is a far cry from that of last year and almost an entirely different animal to that of twenty or even ten years ago. There are still traditional apartment rentals and retail spaces, but now there are a plethora of tech-based options that simply didn't exist in years past.
"When looking at an area of investment," says Finlay.
"It's helpful to imagine the variety of ways you could make the location ideally function. What role it fills in the market now, and how this might change over the years. Properties need to be efficient, reliable, and ultimately quite flexible in what it can provide if you truly want it to remain profitable long-term."
These kinds of thought exercises are helpful in mentally identifying a potential investment's strengths and weaknesses, and determining the estimated timeline of the investment.
4. Toe Before Foot
Before you build out your commercial real estate empire with multiple properties occupying different roles, it can be helpful to start small. "While we encourage our clients to be aggressive in their research when it comes to actual investing, it's best to begin with a walk rather than run," advises Finlay.
"Getting used to the feeling of owning commercial space is a skill in itself, and one that for most requires time. Once you have some experience, then it's time to branch out, but it's important to not overwhelm yourself right out of the gate."
As with any new endeavor, there will inevitably be some growing pains to begin. It's best to go through these on a smaller scale where the damage is mitigated but the lesson is still learned.
5. Polish and Prepare
Once you have a property or two running to the point where they no longer needs as much direct attention, at that point, it might be time to prepare for the next steps. Polish your current holdings, everything from your website to your internal team.
You should be making regular assessments of your properties' total cost vs. income, lead generation, and fine-tuning the process as you go until you get a feel for things. With polished systems in place, you are then better prepared for the future.
"We know how intimidating it can be as a first-time investor," comments Finlay.
"Commercial real estate is a challenging but immensely rewarding investment opportunity. We are here to help people make the most of a historically unique market and substantiate their ambitions in physical spaces."
Fitness Dating Brand, FITFCK, Expand Into Influencer Management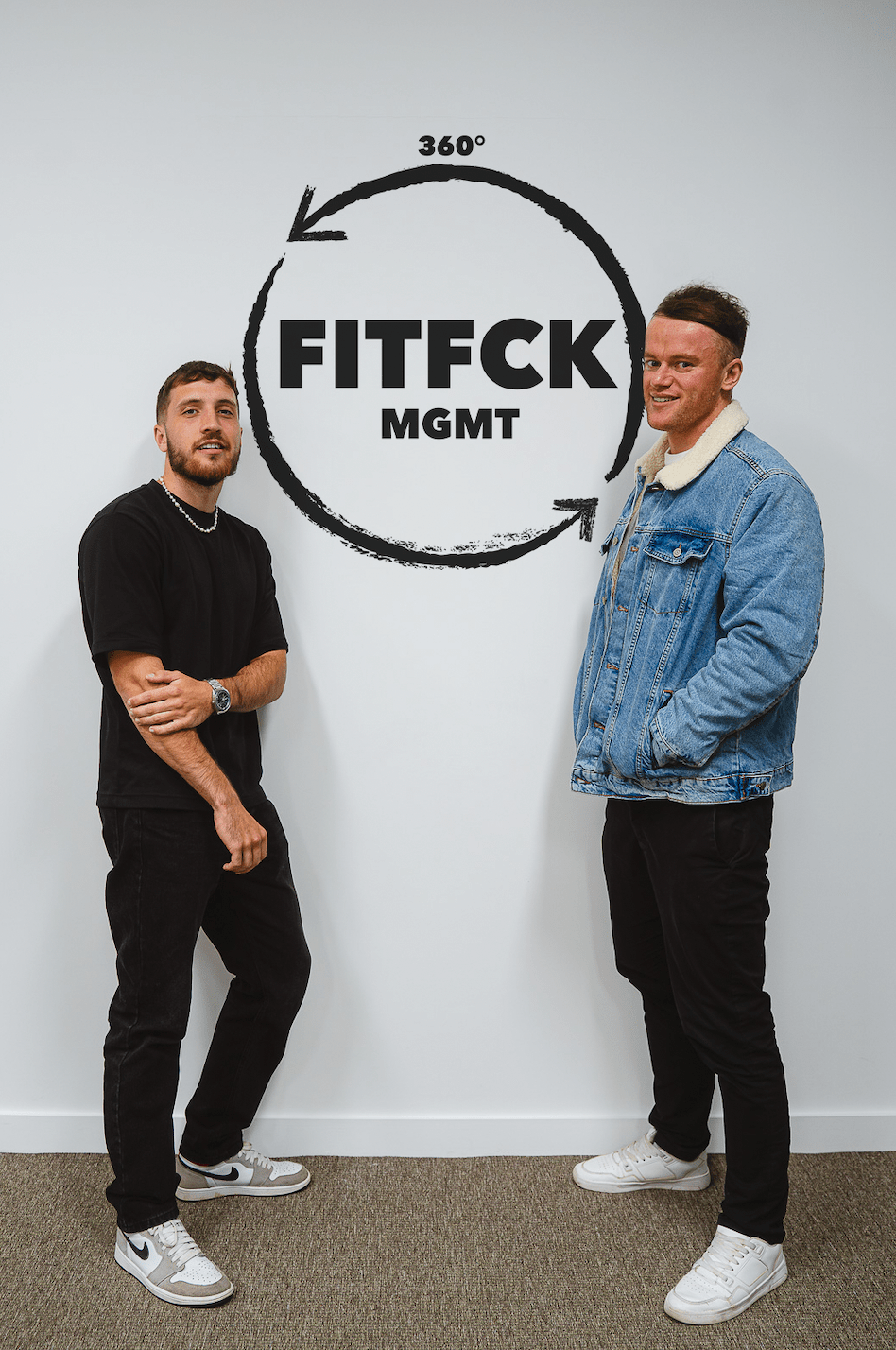 Fitness dating brand, FITFCK, recently announced the launch of their management company "FITFCK MGMT". The company, which recently announced the launch of its £5m A Round investment raise is looking to expand on their brand growth by offering content creators of all niches and brands a full 360 lifestyle management service.
Rebranded in March 2022, the recently featured BBC News company has emerged as the leading brand for gym goers that are looking to make new connections – whether through IRL fitness dating events or online dating experiences. To accompany its strong digital product suite, FITFCK is now developing a series of consumer products to further enhance their brand power, with the most recent being a holistic management company for content creators and brands.
FITFCK Founder and UK Government Enterprise Advisor, Jamie says: "Having worked closely with content creators for the last eighteen months since our relaunch, this addition made nothing but complete sense to me. As a management service, you should be looking at improving all angles of your clients life – not just quick brand deals for a few quid. We are looking to offer a 360 lifestyle approach where we assist our clients with everything from their income, branding, business advisory, PR, legalities and more – all under the FITFCK brand umbrella."
To continue its ruthless chase of becoming the largest omni-channel community for dating, relationships, casual meets and friendships, FITFCK will be looking to embed the management service into members of their ever growing community which already includes a number of high profile content creators.
The first creator to be signed under the label is Santino Valentino, a fitness content creator boasting over 70,000 followers across platforms. Valentino states; "I have known Jamie for a few months now and have felt nothing but constant support from himself and the rest of the FITFCK team. Having seen where they have taken the brand in such a short space of time, I am hoping they can do the same for me. I am really looking forward to seeing where we can take this whilst learning under Jamie and Callum simultaneously"
FITFCK MGMT athlete manager Callum Roberts added: "At the core of every FITFCK movement is the care we have for our community. This ethos is something that we will be looking to reflect in the management company. Hyper-focused care for our clients where they know they feel valued and at ease with us. We are not looking to just improve our client's income, we are looking to improve their lifestyle"
If you are looking to work with FITFCK MGMT, you can contact the team at support@fitfck.co.uk for more information.