Interested In Commercial Real Estate? Get Started With Rob Finlay's 5 Keys to First-Time Investments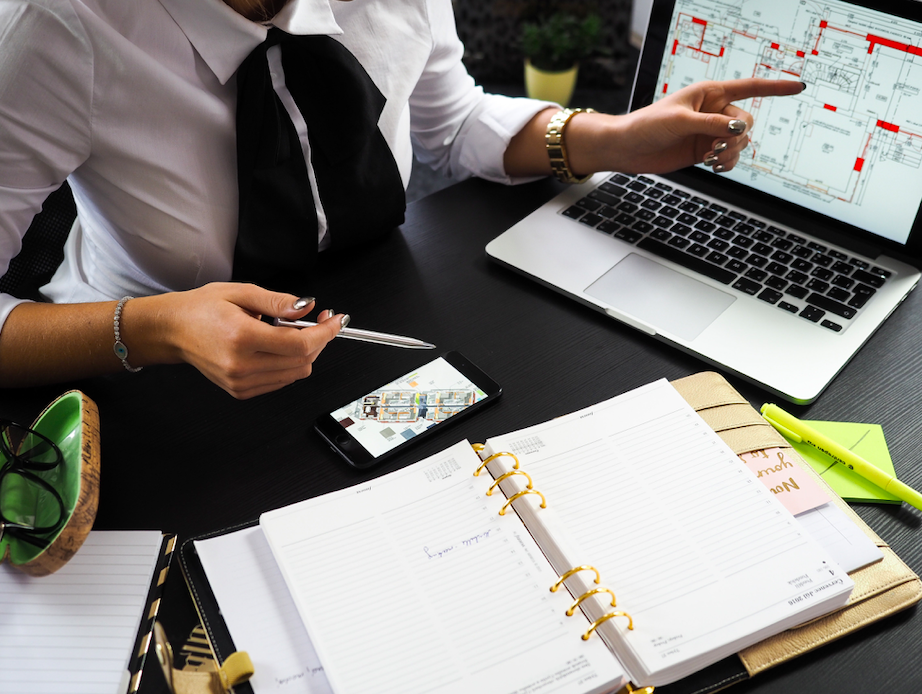 Despite being battered through 2020 due to the pandemic, commercial real estate is back and as lucrative and viable as ever. Investor sentiment is sweetening as deal processing time has doubled its rate when compared to last year, and secondary markets are garnering unprecedented attention.
Everyone knew the $10 billion industry wouldn't stay down forever, but commercial real estate is coming back in a big way that should excite anyone interested in getting in on the action.
For first-time investors looking to expand their portfolio in one of the traditionally most stable markets, it's helpful to have a few keys handy before you reach the door. One man happy to share the secrets of the industry is Rob Finlay, founder and CEO of Thirty Capital, whose services for years have been the solution for many looking to break into commercial real estate.
1. Identify an Expert
Flying blind is a risky strategy no matter what game you're playing, and one that can lead to unnecessary disaster. While some might be tempted to forge a path out on their own without outside advice, this kind of thinking can land one in the gutter just as often as it might to the top.
By identifying the experts and weighing their advice appropriately, you can ultimately save yourself both crucial time and money. "We've had our fair share of setbacks over the years," says Finlay.
"But these missteps are precisely what led to our current success. We've experienced it all over the years, commercial real estate is a multi-faceted and constantly evolving industry. We are here to help guide our clients towards profitable CRE investments that are based on our robust collective experience rather than just theory and guesswork."
Having an experienced ally in the field is invaluable, and for those looking to seriously invest, it's all but essential to first learn the ropes via an industry leader.

2. Rally All Resources
Before making any major moves, it is essential you know exactly what you have at your disposal. This includes everything from your network of experts to credit lines. "A well-defined budget does two main things for any first-time investor," notes Finlay.
"First, it provides a sense of order to your overall situation and goals. And second — and perhaps most importantly — it allows you to decide whether additional funding is needed or not, based on the best available information at the time. Investing isn't something to be done half-heartedly, and information is everything in making the best move."
Organization is key to have a clear understanding of what is within your current reach, and once you have this kind of view, you can then make decisions with confidence.
3. Consider Your Options
Today's market is a far cry from that of last year and almost an entirely different animal to that of twenty or even ten years ago. There are still traditional apartment rentals and retail spaces, but now there are a plethora of tech-based options that simply didn't exist in years past.
"When looking at an area of investment," says Finlay.
"It's helpful to imagine the variety of ways you could make the location ideally function. What role it fills in the market now, and how this might change over the years. Properties need to be efficient, reliable, and ultimately quite flexible in what it can provide if you truly want it to remain profitable long-term."
These kinds of thought exercises are helpful in mentally identifying a potential investment's strengths and weaknesses, and determining the estimated timeline of the investment.
4. Toe Before Foot
Before you build out your commercial real estate empire with multiple properties occupying different roles, it can be helpful to start small. "While we encourage our clients to be aggressive in their research when it comes to actual investing, it's best to begin with a walk rather than run," advises Finlay.
"Getting used to the feeling of owning commercial space is a skill in itself, and one that for most requires time. Once you have some experience, then it's time to branch out, but it's important to not overwhelm yourself right out of the gate."
As with any new endeavor, there will inevitably be some growing pains to begin. It's best to go through these on a smaller scale where the damage is mitigated but the lesson is still learned.
5. Polish and Prepare
Once you have a property or two running to the point where they no longer needs as much direct attention, at that point, it might be time to prepare for the next steps. Polish your current holdings, everything from your website to your internal team.
You should be making regular assessments of your properties' total cost vs. income, lead generation, and fine-tuning the process as you go until you get a feel for things. With polished systems in place, you are then better prepared for the future.
"We know how intimidating it can be as a first-time investor," comments Finlay.
"Commercial real estate is a challenging but immensely rewarding investment opportunity. We are here to help people make the most of a historically unique market and substantiate their ambitions in physical spaces."
Outsourcing Front-End Development Services: Insider's Guide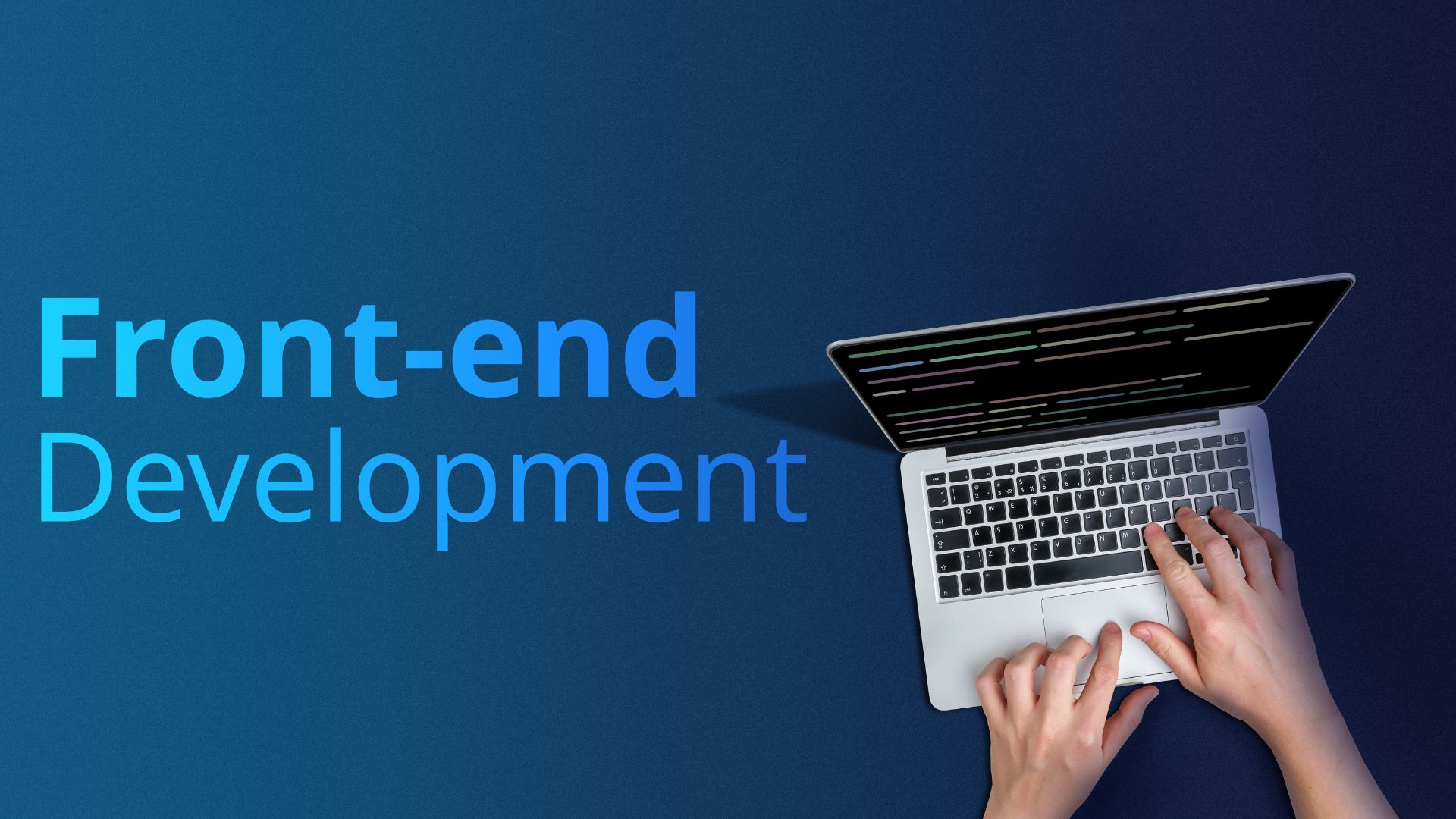 Outsourcing front-end development services has become increasingly popular in recent years as companies look to access specialized skills and expertise, and save on labor costs. According to the Global Outsourcing Survey made by Deloitte, the top reasons for outsourcing front-end development are to access specialized skills (57%), cost savings (50%), and to free up internal resources (49%).
This article will cover some frequently asked questions (FAQs) in a Q&A way to help you make an informed decision when considering outsourcing front-end development services. We'll address concerns such as how to find the right vendor, how to communicate effectively, and how to manage the project to ensure success. By the end of this article, you'll have a better understanding of the considerations and best practices for outsourcing front-end development services.
What is front-end development?
Front-end development, or client-side development, refers to designing and implementing a website's or application's user interface (UI). It involves creating the layout, visual design, and interactive features that users interact with when they visit a website or use an app.
Front-end developers use a variety of programming languages and technologies to build the UI, including HTML, CSS, and JavaScript. They also need to have a strong understanding of user experience (UX) design principles and be able to create visually appealing and intuitive interfaces that meet the needs of the target audience.
Front-end development plays a crucial role in the user experience of a website or application, and it's an essential part of any digital product. The work of a front-end developer often intersects with that of a UX designer and a back-end developer.
Why should I consider outsourcing front-end development services?
As mentioned in the intro, there are several reasons why outsourcing front-end development services may be an excellent option for your company. One of the main reasons is cost savings. Outsourcing is often more cost-effective than hiring in-house developers, especially if you only need front-end development services for a specific project. 
Also, a company can benefit from a vendor's specialized skills and experience and the ability to scale its development resources as needed. This can be especially useful for companies with fluctuating project demands or in need to quickly ramp up or down their development efforts.  
In addition, outsourcing front-end development can allow a company to focus on its core competencies and improve the overall quality of the product, as well as save time by delegating the development work to a vendor. 
How do I find the right front-end development company to work with?
Finding the right front-end development company to work with is crucial for a successful project. Start by defining your project goals, timelines, and budget, and research potential vendors with experience in the technologies and frameworks relevant to your project. 
Review the company's portfolio and case studies to get a sense of their past work and the types of projects they have experience with. Glassdoor, Trustpilot, LinkedIn, GoodFirms or Clutch are some platforms to do this. Consider the company's culture and values. You can also request references and speak with past clients to get an idea of the company's track record and how well they handle challenges like yours. 
What should I consider when choosing a front-end development company?
There are several factors to consider when choosing a front-end development company. Technical skills and experience are crucial, as the company will be responsible for building and implementing the UI of your website or application. Check if the company has experience with the technologies and frameworks you need for your project.
Effective communication and collaboration are also essential. Verify that the vendor has a track record of working well with clients and can effectively communicate and collaborate with your team. Cultural fit is also important, as you will be working closely with the vendor for the duration of the project. It's a good idea to have a face-to-face or video call meeting to get a sense of the company's culture and see if it aligns with your own.
Finally, consider the company's pricing and business model. Make sure the company is transparent about its rates and fees and that they align with your budget. Also, consider whether the company offers flexible pricing options or packages that may be more suitable for your needs.
Once you've narrowed down your options, it's a good idea to request proposals from a few different vendors. This will allow you to compare and contrast their approaches and determine the best fit for your project. 
Bringing it all together
In summary, outsourcing front-end development services can be an easy, cost-effective, and efficient way to access specialized skills and expertise. By carefully considering factors such as technical skills, communication and collaboration abilities, cultural fit, pricing, and business model, you can find the right vendor to meet your needs and achieve success with your project.