Interviewing Jimmy Boss on a new talent acquisition platform on Instagram: Outsiders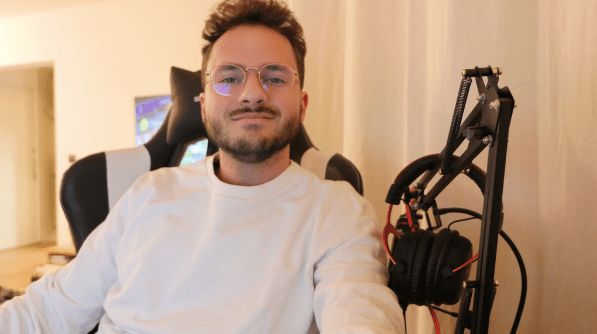 Hello Mr. Boss! First of all, I would like to thank you for agreeing to answer our questions, it's a real pleasure for us to have you today. For those who don't know you yet, could you introduce yourself? Who are you, where are you from and what are you doing now?
Hello, my name is Jimmy, I have lived in London for over 3 years but I'm now living in Paris and I do a lot of things 
My 3 main activities are:
The management of artists for 4 years now within my agency SDW Management

The production of artists within my music label SDW Records

I now offer training for young emerging artists who want advice on how to get started and develop in music
What I like a lot about your journey is that very often you went to fight to get the opportunities you wanted, even if that meant being refused dozens and finding devious methods to get there. Do you have to be relentless to succeed in this industry according to you?
Yes, you have to be determined and combative. In 2006, during a studio session in Paris, I met an R&B producer who told me how he had succeeded in placing one of his compositions on Alicia Keys' album. He knew that she had booked 4 days of studio in Paris, he showed up at the studio 1 week before, he begged the sound engineers to let him attend the session. After a good ten refusals, they finally accepted.
Then, he tried several times to listen to his production during the session, but to no avail because of a manager mounted like a mirrored cabinet who was standing in the way. Then at the end of the session, he followed him down the street, then got into a taxi to follow him to his hotel. And in front of his determination, the star ended up asking what we let him pass, he could put his CD in the car and she just loved it!
Where many would have stopped at the first refusal, or might never even have tried, he showed courage and fighting spirit and even today the royalties he receives from this single piece allow him to live quietly in a 90m square in the heart of Paris without worrying about tomorrow.
I am convinced that any talented artist who presents a successful project is able to make a living from his music if he finds the right business model suited to his music and consistent with his values ​​and if he is sufficient combative to face the trials that await him.
Remember that it only takes a song, a meeting, an opportunity for everything to change. For my friend it was a chase in Paris…
Industry-wide, there are a lot of conscripts, but few are chosen … What do you think are the 3 biggest shortcomings of musicians who are getting into the world of music today?
The first that many lack is the lack of knowledge in our industry.
Because a lot of people have learned music by themselves, we think we can learn marketing and business by myself too, but I think that's impossible. Since a pencil needs to be held by the hand to write, I needed a mentor to hold my hand to build myself.
And of all the artists and producers that I have had the chance to meet or rub shoulders with, I know of none that has been built alone, without the support of a third party more experienced in this industry.
The second defect that I come across a lot is the inability to look in the mirror.
Every artist believes that his creation is the best in the world, just as any parent finds his child to be the most beautiful. The public will have the final say. An artist unable to seek and / or accept feedback is doomed to failure.
The third is the lack of a plan.
That is to say, they are able to invest several thousand euros and several months or years in an album, but have no plan to defend it. They refuse to invest in clips and a substantial marketing budget to promote them. Which leads them to say "Well, it didn't work, I'm doing another one …".
Besides, with your experience and that of artists and contacts, for you is it better to remain independent or seek the signature in label in the long term?
The Majors have an incredible strike force, for sure. But the real question is: is it better to be top priority or number 97 on a list of 100?
If you become the No. 1 goal of a Major, then you should sign on the spot. If you are not sure, then abstain and use other methods to develop your visibility alone. In any case, when you have reached a sufficiently interesting level of visibility, the record label box will have to be considered with reflection because at the risk of repeating myself, the majors have an incredible striking force.
In addition to your musical activities, you offer training in the music industry. Can you tell us more about your Successful Artist program? Who is it for and what is it about?
The Successful Producer and Artist Training is precisely the kind of training that I would love to take when I started because it would save me a lot of time and money.
When I had to book my first studio session, I had no idea of ​​the rates charged, when I had to hire my first press officer, I had no idea who was good, who was bad and how much cost, etc., etc. In fact, at each stage, we either know what to do, how and with whom, or we go there in luck luck and intuition. With my Training, more chances. Everything is under control.
It is aimed at all artists in auto production or all producers in the making who wish to live from their music, professionalize and develop their visibility. Anyone who makes music, but comes up against a glass ceiling when it comes to selling it. The problem very often comes from a lack of method or the lack of tools and network. The training provides them with the answers they expect.
Where did you want to become a Music Business trainer?
In fact I always did. I've always been the guy you call when you have a question or problem.
I had already given my advice to many artists and producers before even thinking of creating this formation, I did it naturally and with pleasure because I feel that we are all fighting the same fight. One day a singer said to me, "You should write a book to guide future generations of artists who are coming." It resonated with me.
At the same time, I was already taking online training in marketing, business management and personal development. It tilted, I thought rather than a book, why not condense all my knowledge and all my experience in an audio visual training accessible by everyone from anywhere in the world. And the project came to life.
What are your plans after that ?
I am currently working on the creation of a Music Business convention which should take place at the end of September 2020 in Paris. This convention will bring together many recording professionals as well as a few legendary producers who will come to share their experience on stage and during a cocktail party at the end of the day. I will have the opportunity to talk about it again.
Through your journey, we note how training has been a development engine for your projects. What resources do you recommend for musicians and producers outside of online programs to better understand the music world?
To better understand the music industry, I don't really have it because I learned everything either in the field, or by interviewing more experienced professionals.
However, I learned a lot from the university that I went to in London specialized in music business when I started.
Given the trends of the past few years, what do you think the music industry will look like in 10 years?
From what I know artificial intelligence will be a thing but I can't say no more about it.
Where can we find you if we want to know more about your services or your news?
Either on my website http://www.jimmyboss.com or on instagram @outsider
Outsourcing Front-End Development Services: Insider's Guide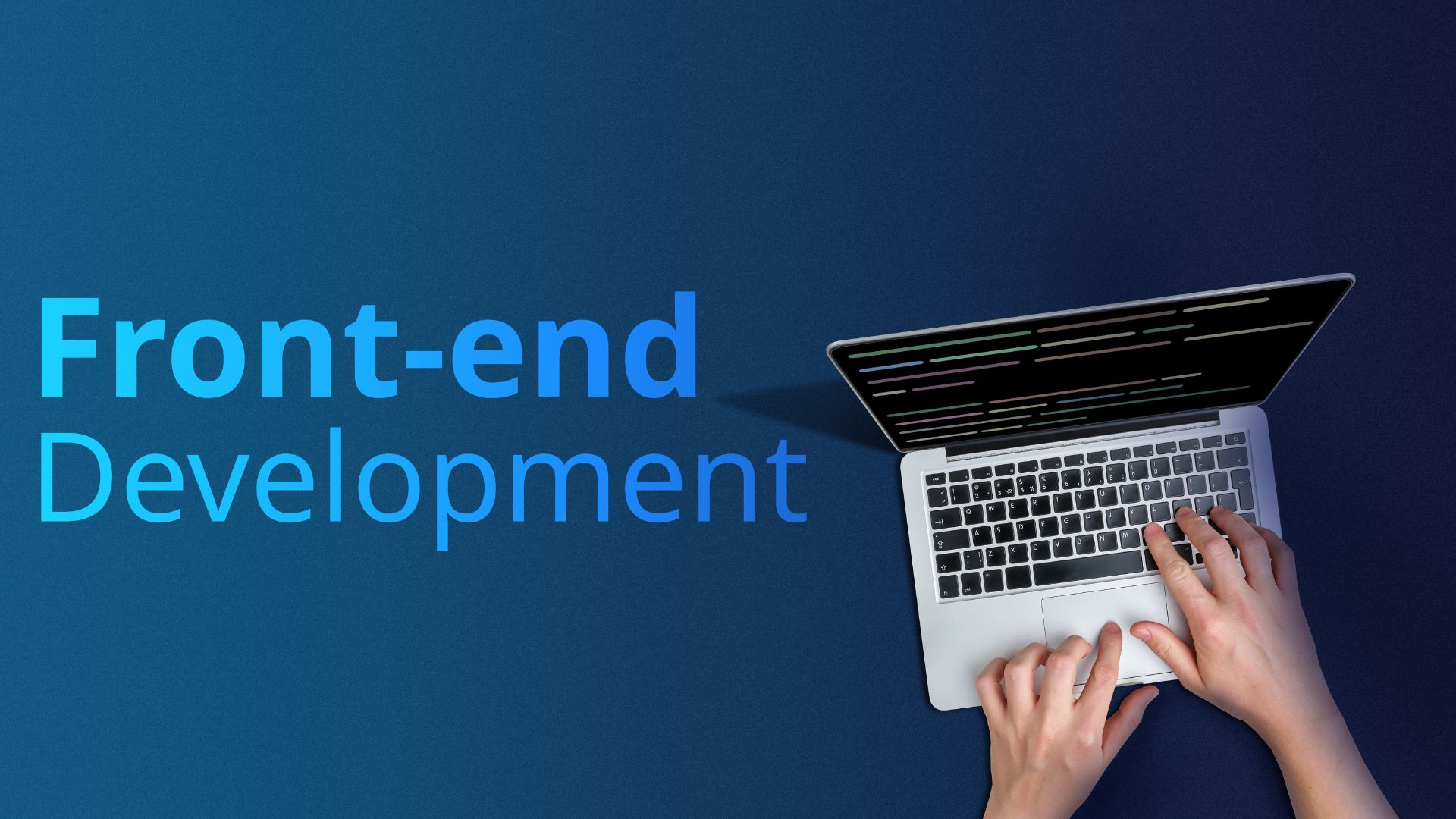 Outsourcing front-end development services has become increasingly popular in recent years as companies look to access specialized skills and expertise, and save on labor costs. According to the Global Outsourcing Survey made by Deloitte, the top reasons for outsourcing front-end development are to access specialized skills (57%), cost savings (50%), and to free up internal resources (49%).
This article will cover some frequently asked questions (FAQs) in a Q&A way to help you make an informed decision when considering outsourcing front-end development services. We'll address concerns such as how to find the right vendor, how to communicate effectively, and how to manage the project to ensure success. By the end of this article, you'll have a better understanding of the considerations and best practices for outsourcing front-end development services.
What is front-end development?
Front-end development, or client-side development, refers to designing and implementing a website's or application's user interface (UI). It involves creating the layout, visual design, and interactive features that users interact with when they visit a website or use an app.
Front-end developers use a variety of programming languages and technologies to build the UI, including HTML, CSS, and JavaScript. They also need to have a strong understanding of user experience (UX) design principles and be able to create visually appealing and intuitive interfaces that meet the needs of the target audience.
Front-end development plays a crucial role in the user experience of a website or application, and it's an essential part of any digital product. The work of a front-end developer often intersects with that of a UX designer and a back-end developer.
Why should I consider outsourcing front-end development services?
As mentioned in the intro, there are several reasons why outsourcing front-end development services may be an excellent option for your company. One of the main reasons is cost savings. Outsourcing is often more cost-effective than hiring in-house developers, especially if you only need front-end development services for a specific project. 
Also, a company can benefit from a vendor's specialized skills and experience and the ability to scale its development resources as needed. This can be especially useful for companies with fluctuating project demands or in need to quickly ramp up or down their development efforts.  
In addition, outsourcing front-end development can allow a company to focus on its core competencies and improve the overall quality of the product, as well as save time by delegating the development work to a vendor. 
How do I find the right front-end development company to work with?
Finding the right front-end development company to work with is crucial for a successful project. Start by defining your project goals, timelines, and budget, and research potential vendors with experience in the technologies and frameworks relevant to your project. 
Review the company's portfolio and case studies to get a sense of their past work and the types of projects they have experience with. Glassdoor, Trustpilot, LinkedIn, GoodFirms or Clutch are some platforms to do this. Consider the company's culture and values. You can also request references and speak with past clients to get an idea of the company's track record and how well they handle challenges like yours. 
What should I consider when choosing a front-end development company?
There are several factors to consider when choosing a front-end development company. Technical skills and experience are crucial, as the company will be responsible for building and implementing the UI of your website or application. Check if the company has experience with the technologies and frameworks you need for your project.
Effective communication and collaboration are also essential. Verify that the vendor has a track record of working well with clients and can effectively communicate and collaborate with your team. Cultural fit is also important, as you will be working closely with the vendor for the duration of the project. It's a good idea to have a face-to-face or video call meeting to get a sense of the company's culture and see if it aligns with your own.
Finally, consider the company's pricing and business model. Make sure the company is transparent about its rates and fees and that they align with your budget. Also, consider whether the company offers flexible pricing options or packages that may be more suitable for your needs.
Once you've narrowed down your options, it's a good idea to request proposals from a few different vendors. This will allow you to compare and contrast their approaches and determine the best fit for your project. 
Bringing it all together
In summary, outsourcing front-end development services can be an easy, cost-effective, and efficient way to access specialized skills and expertise. By carefully considering factors such as technical skills, communication and collaboration abilities, cultural fit, pricing, and business model, you can find the right vendor to meet your needs and achieve success with your project.