Interviewing Jimmy Boss on a new talent acquisition platform on Instagram: Outsiders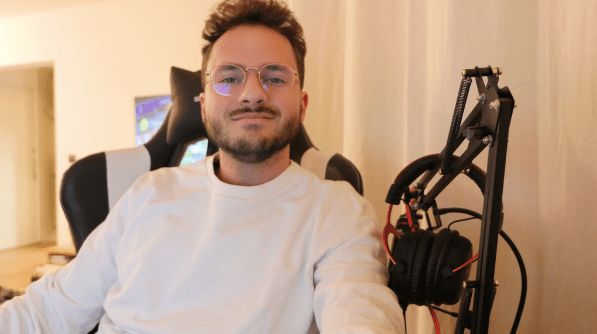 Hello Mr. Boss! First of all, I would like to thank you for agreeing to answer our questions, it's a real pleasure for us to have you today. For those who don't know you yet, could you introduce yourself? Who are you, where are you from and what are you doing now?
Hello, my name is Jimmy, I have lived in London for over 3 years but I'm now living in Paris and I do a lot of things 
My 3 main activities are:
The management of artists for 4 years now within my agency SDW Management

The production of artists within my music label SDW Records

I now offer training for young emerging artists who want advice on how to get started and develop in music
What I like a lot about your journey is that very often you went to fight to get the opportunities you wanted, even if that meant being refused dozens and finding devious methods to get there. Do you have to be relentless to succeed in this industry according to you?
Yes, you have to be determined and combative. In 2006, during a studio session in Paris, I met an R&B producer who told me how he had succeeded in placing one of his compositions on Alicia Keys' album. He knew that she had booked 4 days of studio in Paris, he showed up at the studio 1 week before, he begged the sound engineers to let him attend the session. After a good ten refusals, they finally accepted.
Then, he tried several times to listen to his production during the session, but to no avail because of a manager mounted like a mirrored cabinet who was standing in the way. Then at the end of the session, he followed him down the street, then got into a taxi to follow him to his hotel. And in front of his determination, the star ended up asking what we let him pass, he could put his CD in the car and she just loved it!
Where many would have stopped at the first refusal, or might never even have tried, he showed courage and fighting spirit and even today the royalties he receives from this single piece allow him to live quietly in a 90m square in the heart of Paris without worrying about tomorrow.
I am convinced that any talented artist who presents a successful project is able to make a living from his music if he finds the right business model suited to his music and consistent with his values ​​and if he is sufficient combative to face the trials that await him.
Remember that it only takes a song, a meeting, an opportunity for everything to change. For my friend it was a chase in Paris…
Industry-wide, there are a lot of conscripts, but few are chosen … What do you think are the 3 biggest shortcomings of musicians who are getting into the world of music today?
The first that many lack is the lack of knowledge in our industry.
Because a lot of people have learned music by themselves, we think we can learn marketing and business by myself too, but I think that's impossible. Since a pencil needs to be held by the hand to write, I needed a mentor to hold my hand to build myself.
And of all the artists and producers that I have had the chance to meet or rub shoulders with, I know of none that has been built alone, without the support of a third party more experienced in this industry.
The second defect that I come across a lot is the inability to look in the mirror.
Every artist believes that his creation is the best in the world, just as any parent finds his child to be the most beautiful. The public will have the final say. An artist unable to seek and / or accept feedback is doomed to failure.
The third is the lack of a plan.
That is to say, they are able to invest several thousand euros and several months or years in an album, but have no plan to defend it. They refuse to invest in clips and a substantial marketing budget to promote them. Which leads them to say "Well, it didn't work, I'm doing another one …".
Besides, with your experience and that of artists and contacts, for you is it better to remain independent or seek the signature in label in the long term?
The Majors have an incredible strike force, for sure. But the real question is: is it better to be top priority or number 97 on a list of 100?
If you become the No. 1 goal of a Major, then you should sign on the spot. If you are not sure, then abstain and use other methods to develop your visibility alone. In any case, when you have reached a sufficiently interesting level of visibility, the record label box will have to be considered with reflection because at the risk of repeating myself, the majors have an incredible striking force.
In addition to your musical activities, you offer training in the music industry. Can you tell us more about your Successful Artist program? Who is it for and what is it about?
The Successful Producer and Artist Training is precisely the kind of training that I would love to take when I started because it would save me a lot of time and money.
When I had to book my first studio session, I had no idea of ​​the rates charged, when I had to hire my first press officer, I had no idea who was good, who was bad and how much cost, etc., etc. In fact, at each stage, we either know what to do, how and with whom, or we go there in luck luck and intuition. With my Training, more chances. Everything is under control.
It is aimed at all artists in auto production or all producers in the making who wish to live from their music, professionalize and develop their visibility. Anyone who makes music, but comes up against a glass ceiling when it comes to selling it. The problem very often comes from a lack of method or the lack of tools and network. The training provides them with the answers they expect.
Where did you want to become a Music Business trainer?
In fact I always did. I've always been the guy you call when you have a question or problem.
I had already given my advice to many artists and producers before even thinking of creating this formation, I did it naturally and with pleasure because I feel that we are all fighting the same fight. One day a singer said to me, "You should write a book to guide future generations of artists who are coming." It resonated with me.
At the same time, I was already taking online training in marketing, business management and personal development. It tilted, I thought rather than a book, why not condense all my knowledge and all my experience in an audio visual training accessible by everyone from anywhere in the world. And the project came to life.
What are your plans after that ?
I am currently working on the creation of a Music Business convention which should take place at the end of September 2020 in Paris. This convention will bring together many recording professionals as well as a few legendary producers who will come to share their experience on stage and during a cocktail party at the end of the day. I will have the opportunity to talk about it again.
Through your journey, we note how training has been a development engine for your projects. What resources do you recommend for musicians and producers outside of online programs to better understand the music world?
To better understand the music industry, I don't really have it because I learned everything either in the field, or by interviewing more experienced professionals.
However, I learned a lot from the university that I went to in London specialized in music business when I started.
Given the trends of the past few years, what do you think the music industry will look like in 10 years?
From what I know artificial intelligence will be a thing but I can't say no more about it.
Where can we find you if we want to know more about your services or your news?
Either on my website http://www.jimmyboss.com or on instagram @outsider
How decision making lead to progress for Nick Mocuta, a self-made millionaire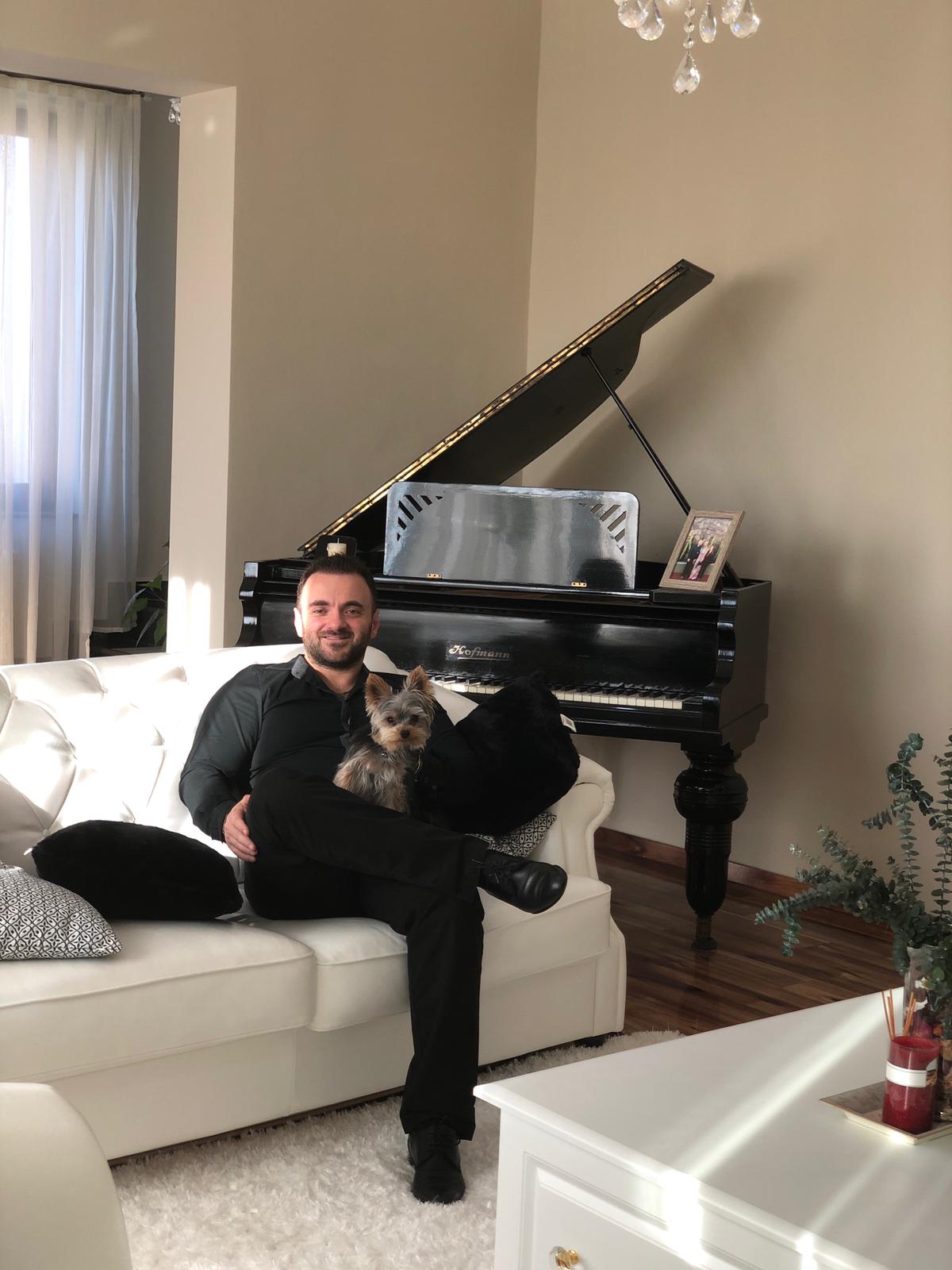 Nicusor Rafael Mocuta popularly known as Nick Mocuta was born in Romania in 1984. Currently having a double citizenship, Romanian and American. Nick Mocuta is a self-made millionaire who has been an inspiration for thousands of people. His work ethics and decision-making ability has served him great success. Currently, he is working as a Business owner and has been selling on amazon for the past 7 years and manages several Amazon and Walmart stores for people that wish to sell on these platforms. He has been able to help more than 200 people to start selling on Amazon and now on the Walmart marketplace as well.
Nick completed his graduation at the age of 21 and decided to move to the United States of America with big dreams in his eyes, but only having 500 Dollars in his pocket. He lost one-fifth of it to his first cab ride in the city of Los Angeles. His initial days were very struggling he has to spent every penny very carefully and was not even able to find himself a shelter and therefore have to sleep on benches in public parks.
After able to save a few dollars by doing small wage jobs, he was able to move into an apartment on rent. Further, he was attracted by the Real Estate market, So he started learning and digging more about it, Mocuta decided to get his Real Estate Broker License. After working in this industry for some time until he realizes the booming of the E-Commerce market when he changed his path and decided to try his luck in Amazon selling.
It wasn't that easy to get into a completely different market, it came as a challenge to him which he gladly accepted. He began sailing on Amazon and keep improving his techniques and skills until he becomes the master of online selling. Selling on Amazon is a skill that most people look forward to acquiring but only some of them are successful. In a few years, his hard work and dedication started paying off and he rose to accumulate massive success. It requires intellect, wise decision-making skills, and a lot of patience. Fortunately for Nick, he honed all of these skills and now provides online consultations to those who seek help. Through his program, he provides several services where every need of their client is taken care of. From hunting profitable items to listing them down, Nick makes sure his client does not face any difficulties so he manages it all by himself.  Over the past years, he has maintained a vast record of clients – all praising the quality of his service and his dedication towards it.