Invest In Cryptocurrencies with Frantisek Hrinkanic's CryptoTips Academy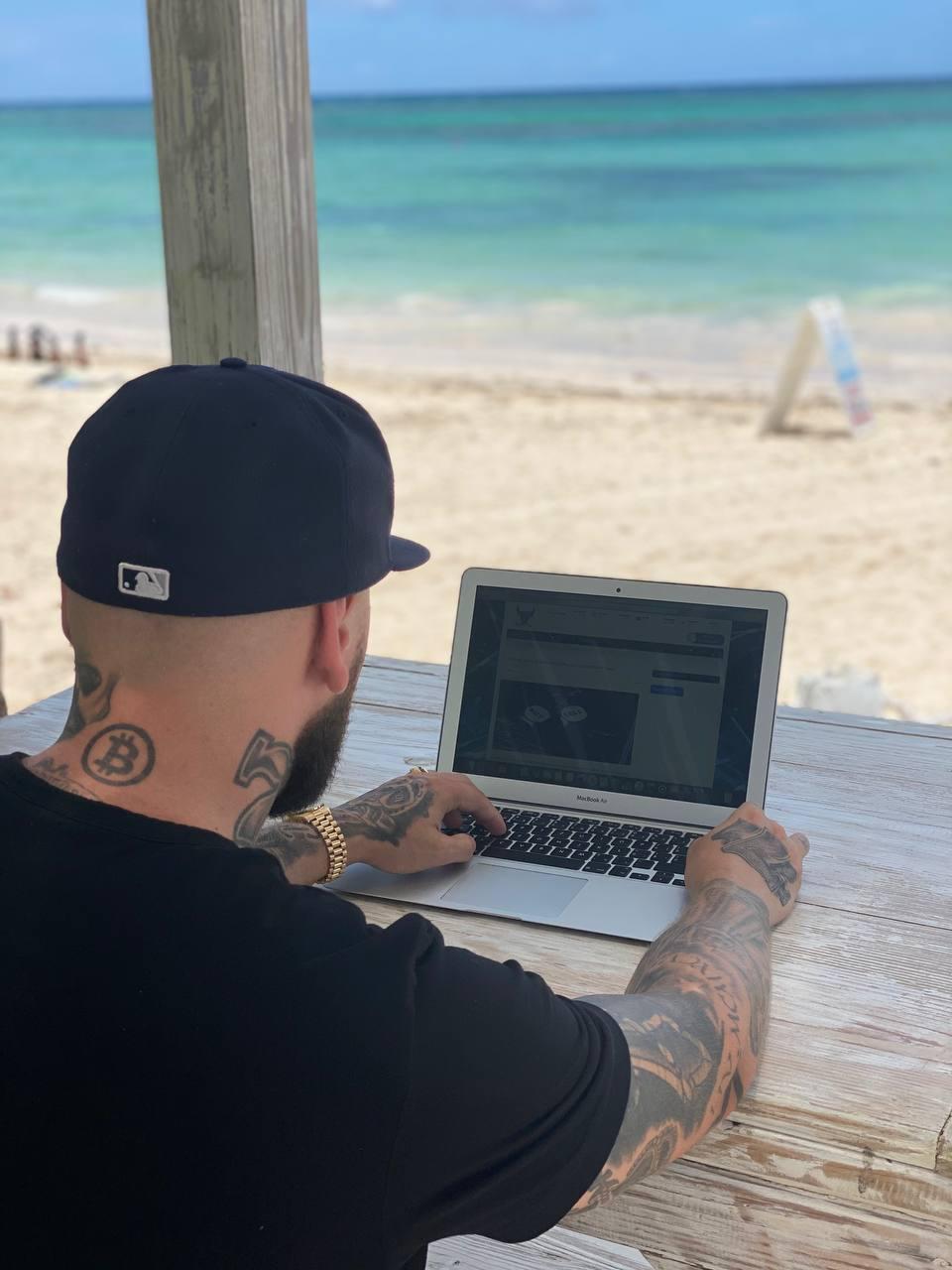 "Why just trade when you can invest in cryptocurrencies," says Mr. Frantisek Hrinkanic, the founder & CEO of CryptoTips Academy.
When the world is raving over dollars and euros, a small crowd of the world is busy pulling the future closer. These people are decoding the virtual currency and making a pretty good earning out of it. The art of converting digits into money is taking over the digital stock market. Like every other industry, the crypto market has its heroes. There will be many more with the time witnessing ebb and flow. However, with the right guidance and mentorship, the rookies of this squad can have their money secured.
CryptoTips Academy is a consultancy for cryptocurrencies, and stocks & investment strategies. If you're starting your crypto venture and looking forward to thriving in this journey, reaching out to CryptoTips could be your best decision ever!
Frantisek Hrinkanic's Entrepreneurial Journey
CryptoTips Academy is a Miami-based crypto venture founded by a young and passionate lad, Mr. Frantisek Hrinkanic. The company offers a personalized action plan for investment in cryptocurrencies. They also have documented a book explaining cryptocurrencies and blockchain along with a course curated to help the crypto enthusiasts.
Mr. Hrinkanic grew up in Slovakia and had always been fascinated by the United States. He was studying in high school in 2010 when he first heard about cryptocurrencies, although he didn't pay much attention to it but it followed him in his life. Not much later, Frantisek's eagerness brought cryptocurrencies into his life and he started trading cryptocurrencies in 2016 when he was in Prague. "When we managed to make decent money, we wanted to show it to other people. We, therefore, opened a company where we started providing advice to people about cryptocurrencies," says Frantisek on the birth story of CryptoTips Academy.
The company is actively looking forward to making investments in cryptocurrencies or startup projects. They are also thinking of launching a charity that will selflessly help the poor and will focus on the fight against crime, corruption, racism, global warming. Among other things, they are also working on their cryptocurrency, which will be helpful for the world.
"I also believe that our charity will be very successful and will be able to help wherever possible. I love nature and therefore I believe that with our charity people will also start to appreciate it more," says Mr. Frantisek. He shrewdly said that helping others is rather a lifestyle while ensuring financial security for ourselves and our family.
A Worthwhile Life Lesson By Frantisek Hrinkanic
When a person falls to the very bottom, whether mental or financial, then he finds out who is worth it. Surround yourself with people who will hold you even in difficult times. When you're on top, everyone wants to be your friend. Be careful.
CryptoTips Academy is a consultancy in the field of cryptocurrencies. If you're seeking a mentor in this field, Frantisek Hrinkanic is your go-to person. Connect with him on Instagram
Ecommerce guru Ludovico Apollonio Talks on Ways To Overcome Stress as an Entrepreneur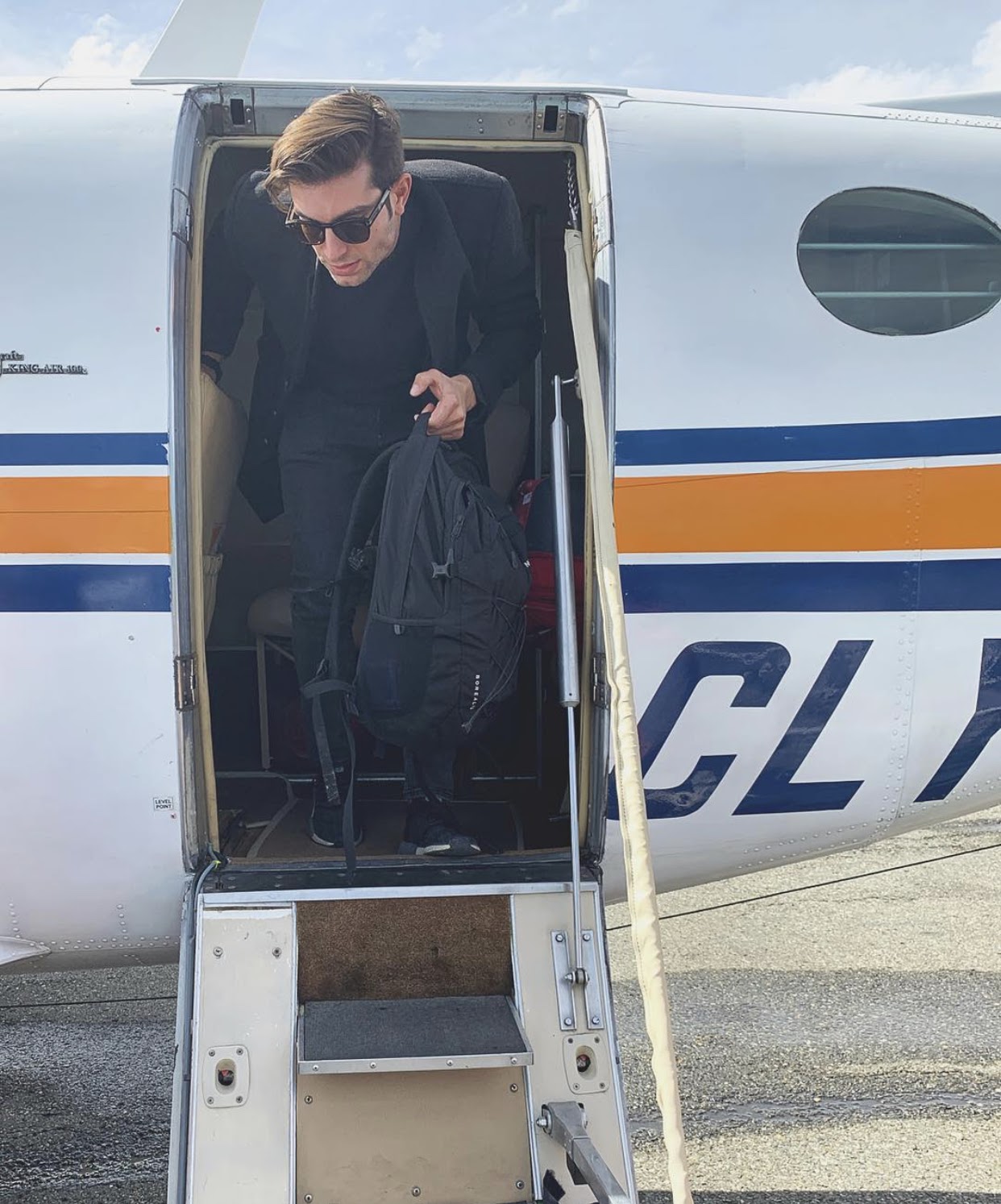 Ludovico Apollonio is a digital marketing genius. He is well known for his advanced digital marketing and sale techniques which have been proven to help brands grow and become more profitable. 
Just like every other individual, Ludovico had his share of roadblocks on his road to success. Being a millionaire at age 29, he has had to overcome a lot of stress and anxiety to achieve the success that he has today.
The life of an entrepreneur can be so stressful and overwhelming. There are times when you go through rigorous negotiations just to get a deal signed. All this makes you wonder if it is worth it. Little wonder a lot of entrepreneurs quit their startups due to being unable to take the pressure. When the mind starts to burnout from mental exhaustion, it causes the body to experience physical exhaustion. That's when the constant pressure finally catches up with you. 
Take it one step at a time 
Learning how to manage your stress takes a lot of practice, but you can and need to find a way to handle it as an entrepreneur. To Ludovico, focusing on his obstacles one at a time and addressing the most pressing problem first was how he taught himself to deal with stressful situations and not let them limit his capacity for greatness.
A lot of people focus on too many of their problems at once, which is why they get stressed out so much.  It is better to focus on one thing at a time. Enjoy it, and take the most pleasant memories of it into the next experience. If things get too overwhelming in your life, Bachr recommends taking a break from your troubles by engaging in something relaxing or satisfying. 
"For me, I like to travel, meditate, and exercise as a way to escape my stress for a while. You'd be amazed at how much better you will feel afterward," says Bachr.
Stay Focused and Dedicated
The road to success involves working through each step to arrive at the next one, with each step motivating and inspiring you to press on without fail. All successful entrepreneurs have dealt with obstacles before. It is the way you get around those obstacles that will determine your level of success.
Ludovico would never have been successful if he wasn't determined and dedicated. He was passionate about his career and gave all his best shot to become a  successful digital marketer today.
The majority of the important things on earth have been accomplished by individuals who kept on trying and stayed dedicated because nobody else would have done it for them. Ludovico offers the following advice on how to keep focus.
"No matter how tough things get, do not give up on your goals. If you have to find a mentor who can guide you through times of difficulty and uncertainty, then do it."
How Ludovico climbed the ranks to achieve the monumental success he has today?
Today, Ludovico has started numerous successful businesses both online and offline and he started his marketing and consulting agency that teaches other entrepreneurs the skills they need to succeed.
The biggest takeaway I got from learning more about Ludovico Apollonio's story is to stop trading your time for money, learn how to make money online, and to surround yourself with the right mentors in life. Ludovico Apollonio's story is truly inspirational and he is definitely one of the top 30 under 30 entrepreneurs to watch out for in 2021.