Growth Through Opportunity: How George Hamboussi Jr. Thrived in New York Real-Estate Law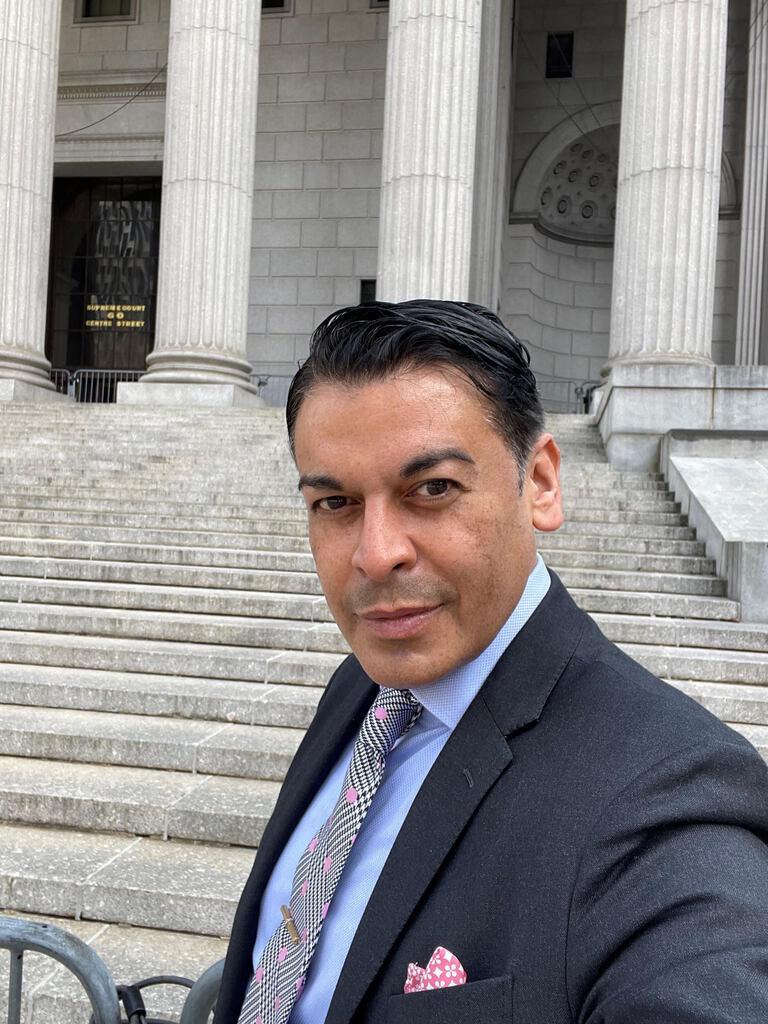 George Hamboussi Jr. never thought he would get into real-estate law. Coming from a family in the real estate business, the young lawyer decided that when he graduated from the University of Buffalo, he would set his sights on corporate law instead. This is what he landed his first job in, and that was the plan for his first year out of school.
However, being the helpful son that he was, he began assisting his father whenever his real estate business required a lawyer. He came to his father's aid enough that people began asking him if he was in real estate himself. He always said no, but it just kind of snowballed from there. Soon, Hamboussi Jr. quit his job to start his own law firm, and this is where he truly began embracing the world of real estate law.
George Hamboussi Jr. knows how hard it is to make it in New York City. As a small business owner and a representative of landlords through hard times like COVID-19, he knows well that failure is more than possible in the big city. Thankfully for Hamboussi Jr., he entered New York at the perfect time.
It was around fifteen years ago that Brooklyn's Chinatown boomed, and around fifteen years ago that Hamboussi Jr. opened his first office. The young lawyer decided to lean into this happenstance, at a time when Chinese Americans and other Asian Americans were purchasing and renting around this neighborhood. He introduced himself to the community, presented himself and his business. He was featured on SinoVision, a Chinese-language television network based in Manhattan, and promoted on loop. It was around this time that he also began representing a builder of condominium units in the area, which helped put him on the map even further as a real estate lawyer.
This all put Hamboussi Jr. in a fantastic position during one of the worst economic crises in American history. While the recession of the aughts was hitting New York City and the country as a whole incredibly hard, Hamboussi Jr. was opening a second office in Manhattan, larger space in the heart of the city's business district.
His firm's expansion only increased. A third office came on the suggestion of some real estate brokers, who came to them with a proposition: if Hamboussi Jr. and his team could represent them regarding purchasers who spoke Spanish or Asian languages, the office would be provided in their package. Since Hamboussi Jr. surrounded himself with employees who speak Mandarin, Cantonese, or Fujianese, and since he himself speaks fluent Spanish, this was a deal that was possible for his firm to uphold. Suddenly, Hamboussi Jr. gained yet another location, and he found himself going from office to office each day, serving more and more clients as the years progressed.
"Even without thinking about growing," Hamboussi Jr. explained with a laugh," it just happened through opportunity." His law offices became so bustling with clients and employees alike, that he began working from home each Thursday as a way to escape from the bustle of everything.
Hamboussi Jr.'s story represents well the key to growth: putting oneself out there, and letting the contacts you develop to guide your business to success. Business owners must advertise themselves in the best way possible, and integrate themselves into the communities they serve. Hamboussi Jr. got where he is because he was fantastic at positioning his services. It only took a small amount of force, but that single push helped start a snowball effect, where word-of-mouth and results-driven business helped propel him to lengths he never thought possible.
To contact George Hamboussi Jr., email ghjrlaw@gmail.com or call his office at (718) 439-4512.
Ecommerce guru Ludovico Apollonio Talks on Ways To Overcome Stress as an Entrepreneur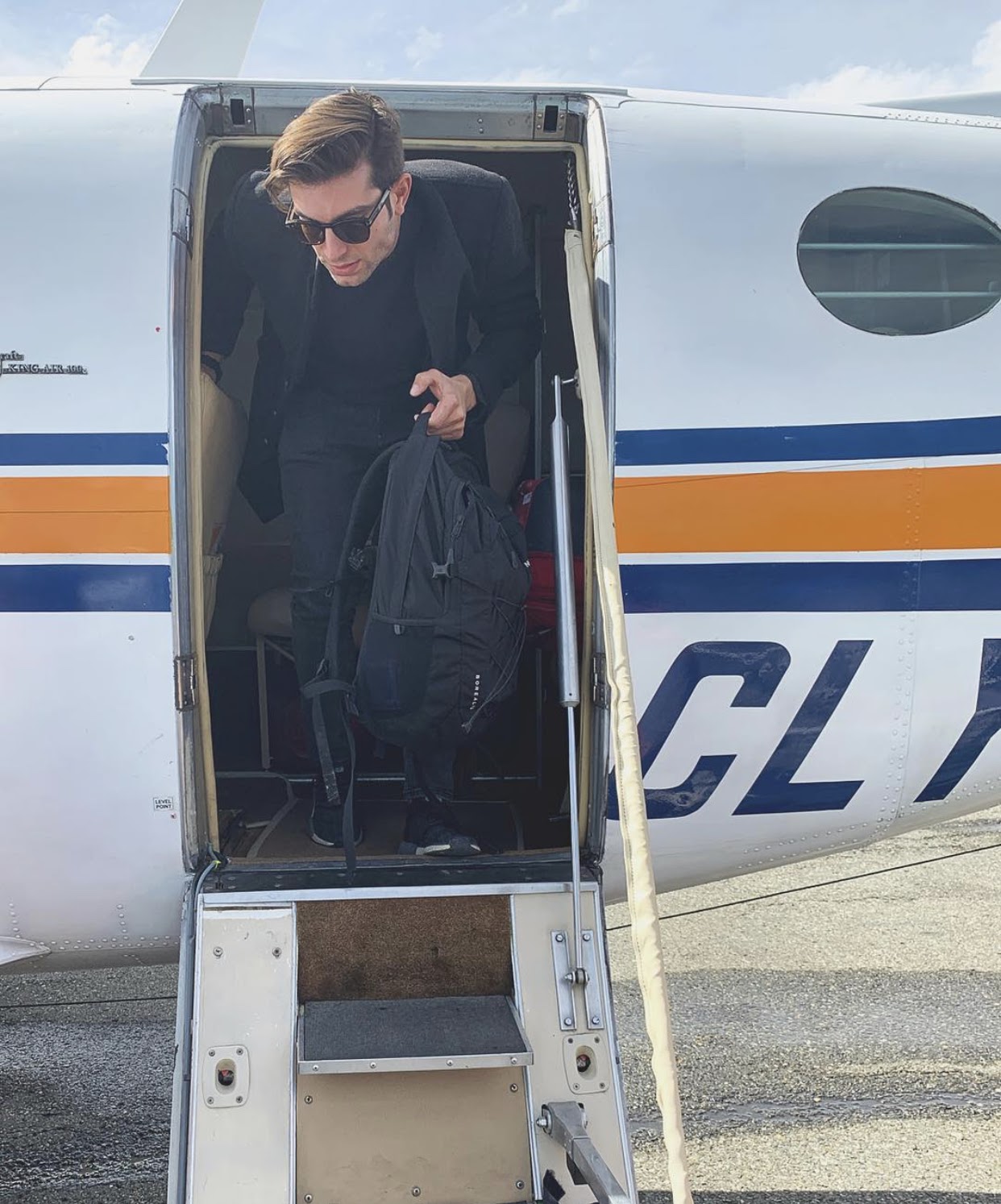 Ludovico Apollonio is a digital marketing genius. He is well known for his advanced digital marketing and sale techniques which have been proven to help brands grow and become more profitable. 
Just like every other individual, Ludovico had his share of roadblocks on his road to success. Being a millionaire at age 29, he has had to overcome a lot of stress and anxiety to achieve the success that he has today.
The life of an entrepreneur can be so stressful and overwhelming. There are times when you go through rigorous negotiations just to get a deal signed. All this makes you wonder if it is worth it. Little wonder a lot of entrepreneurs quit their startups due to being unable to take the pressure. When the mind starts to burnout from mental exhaustion, it causes the body to experience physical exhaustion. That's when the constant pressure finally catches up with you. 
Take it one step at a time 
Learning how to manage your stress takes a lot of practice, but you can and need to find a way to handle it as an entrepreneur. To Ludovico, focusing on his obstacles one at a time and addressing the most pressing problem first was how he taught himself to deal with stressful situations and not let them limit his capacity for greatness.
A lot of people focus on too many of their problems at once, which is why they get stressed out so much.  It is better to focus on one thing at a time. Enjoy it, and take the most pleasant memories of it into the next experience. If things get too overwhelming in your life, Bachr recommends taking a break from your troubles by engaging in something relaxing or satisfying. 
"For me, I like to travel, meditate, and exercise as a way to escape my stress for a while. You'd be amazed at how much better you will feel afterward," says Bachr.
Stay Focused and Dedicated
The road to success involves working through each step to arrive at the next one, with each step motivating and inspiring you to press on without fail. All successful entrepreneurs have dealt with obstacles before. It is the way you get around those obstacles that will determine your level of success.
Ludovico would never have been successful if he wasn't determined and dedicated. He was passionate about his career and gave all his best shot to become a  successful digital marketer today.
The majority of the important things on earth have been accomplished by individuals who kept on trying and stayed dedicated because nobody else would have done it for them. Ludovico offers the following advice on how to keep focus.
"No matter how tough things get, do not give up on your goals. If you have to find a mentor who can guide you through times of difficulty and uncertainty, then do it."
How Ludovico climbed the ranks to achieve the monumental success he has today?
Today, Ludovico has started numerous successful businesses both online and offline and he started his marketing and consulting agency that teaches other entrepreneurs the skills they need to succeed.
The biggest takeaway I got from learning more about Ludovico Apollonio's story is to stop trading your time for money, learn how to make money online, and to surround yourself with the right mentors in life. Ludovico Apollonio's story is truly inspirational and he is definitely one of the top 30 under 30 entrepreneurs to watch out for in 2021.