iProfit MT4 EA Completes Six Years in Real Trading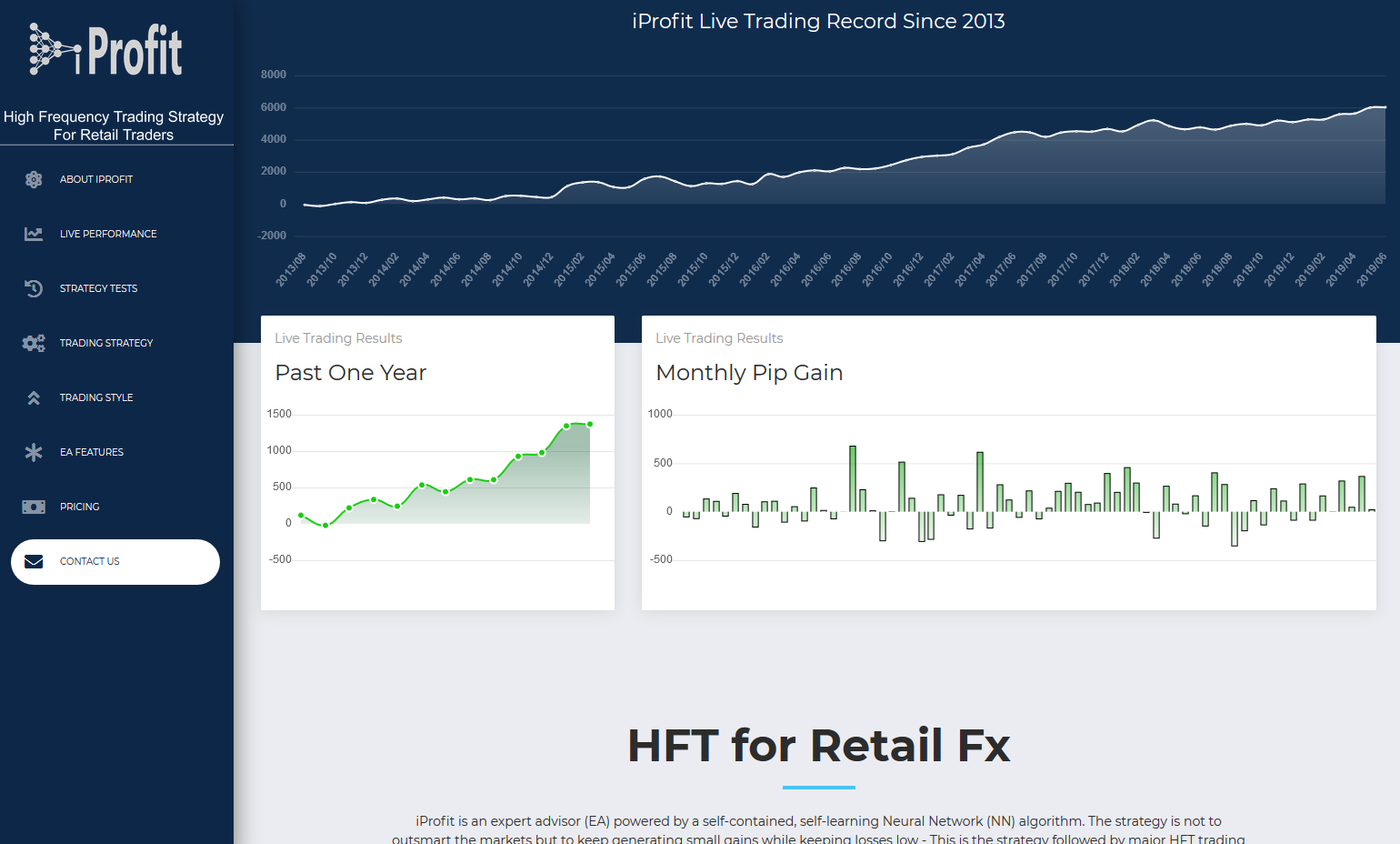 The Forex market is the largest in terms of trading volume and offers maximum liquidity. It is easy to enter and exit a position in any of the major currencies within a fraction of a second for a small spread in most market conditions. Financial Institutions and large banks are the major players. They have access to excellent infrastructure, knowledge, real-time information and data to be successful in trading. Retail traders who enter Forex start off with a disadvantage and need to work really hard on every aspect to see profits. Most get lured into Forex trading with unrealistic expectations only to end up losing it all.
ForexInfoBook.com aims to level the playing field for retail Forex traders by providing factual and concise information. The site provides unbiased reviews about Forex trading software, VPS and Brokers.
ForexInfoBook has completed its review of iProfit HFT MT4 EA based on six years of real trading history. It is surprising to see an MT4 EA continue performing well for so many years without any hype. iProfit is not the regular "run-of-the-mill" EA, and promises to be a great tool for serious investors and traders.
History
The strategy has been developed by Phibase Technologies – a software firm specializing in Forex trading research and development. Phibase has been in the field of strategy development since 2011 and their product line includes several automated strategies like Cabex, Raybot, Index and iProfit.
Phibase have had their share of failures with Synergy (2012-2014), Ray Scalper (2012-2015) and Turbit (2014). It must be said that Phibase Team is very professional in their developmental approach and have been around to provide high quality support. It is rare to find professional EA vendors with live trading history to prove that their strategies work in real trading.
What is iProfit Neural Network Trading Strategy?
High Frequency Trading (HFT) strategies are used by large investment banks, hedge funds and institutional investors who have access to powerful computers which can make a large number of transactions at high speeds and low cost. They typically make a very small gain or loss on each trade – the goal is to make a net profit for the day after accounting for all costs involved. Large investment firms may use proprietary algorithms which are usually closely guarded secrets or even some simple strategies like moving average cross overs. Such firms employ many different strategies simultaneously – some of which generate a large number of trades and while other strategies may not trade that frequently, but may aim for larger gains.
It is impractical and unprofitable for retail traders to consider use of such HFT strategies since the spreads, cost of trading and execution slippage/speed are enough to guarantee loss over a period of time.
So what does iProfit HFT for retail trader mean? While HFT strategies function on price data in second or minute time-frames, iProfit EA is based on price from hourly time-frame. Basically the concept appears to be the same – make a large number of trades for small gain-loss and take a net profit at end of trading. iProfit HFT trades about 15 to 20 times per week and tries to make a net profit by end of the week. All trades are closed before market close on Friday. Read the full review of iProfit MT4 EA.
As per the developers of iProfit, the neural network model is a simple model which is designed to just predict the High and Low of the next hour. The EA uses this prediction to make its trade entry and exit. The developers claim that iProfit is powered by a self-contained, self-learning Neural Network (NN) algorithm. The strategy does not try to outsmart the markets but aims to keep generating small gains while keeping losses low – This is indeed the principle of HFT.
It is very rare for a good strategy with proven real trading history to be available for review. The developers of iProfit HFT EA have provided excellent strategy details, tests results and significant amount of information on their website. iProfit HFT EA has been in live trading since August 2013. The trading strategy has survived several different market cycles on a variety of pairs and has made decent gains in the process.
Conclusion
iProfit is most suitable for traders who want to have a safe, proven frequent trading strategy in their portfolio. The EA will deliver small gains on a weekly or monthly basis which quietly add up to grow your account in the background. This is how large investment firms use HFT to make small gains on a segment of their portfolio.
iProfit HFT EA is not for traders looking for "Forex Robots" that promises to "double money every month". It would also not be suitable for traders with account sizes less than $3000 since the gains will not justify the cost of the EA.
If your Forex trading account size is over $5000 and your broker provides leverage of 1:50 or above – then this is a great way to get started with this retailer version of High Frequency Trading.
Vanex Group's Superior Exchange Rates Surpass Traditional Banks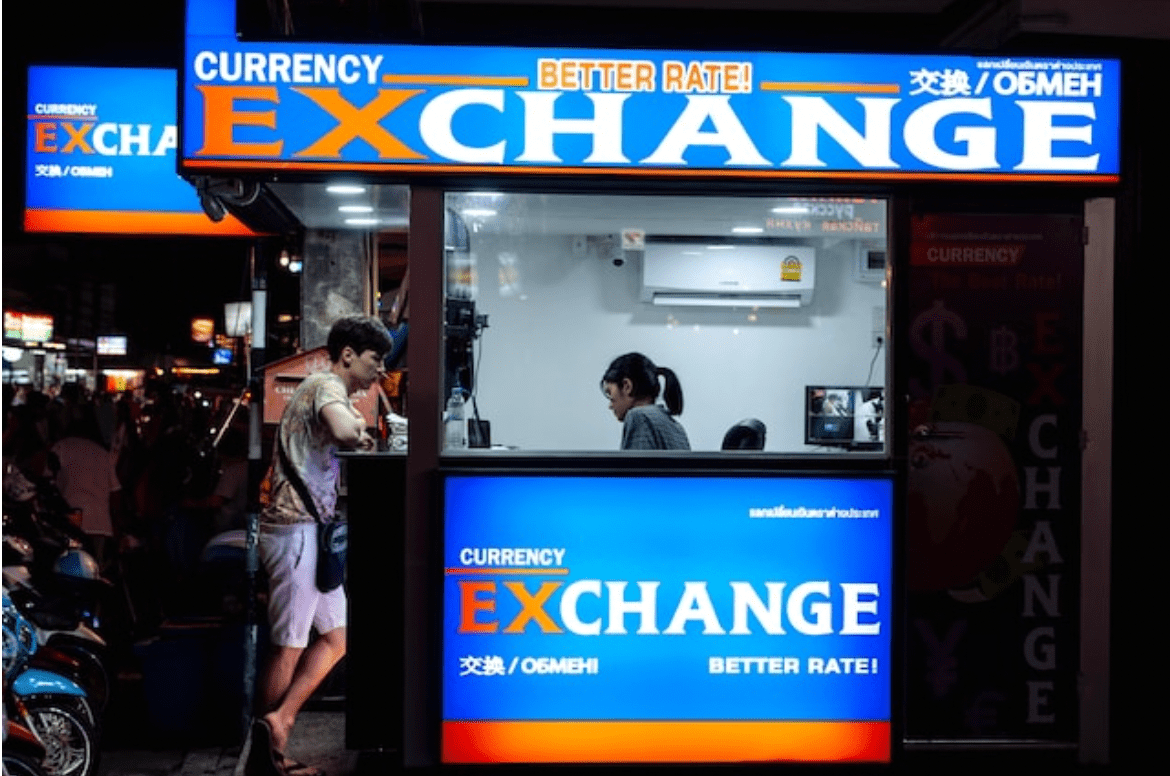 Acquiring the highest possible rates for foreign exchange is a top priority for both people and organizations. Traditional banks are no longer the only choice for currency conversion as the financial landscape changes. Enter Vanex Group, a pioneer in the money service sector that offers exchange rates that surpass traditional banks and many services that have revolutionized the industry.
Vanex Group has quickly become the go-to option for individuals looking for the best exchange rates thanks to its track record and dedication to customer satisfaction. Vanex Group, Western Canada's top private foreign exchange firm, has challenged the status quo by providing better ways to exchange currencies than the conventional banking route.
Traditional banks sometimes burden customers with unfavorable rates and hidden fees, but Vanex Group stands out for its dedication to openness. Every financial transaction is a step toward maximizing value thanks to the company's favorable and competitive exchange rates, well-known for saving clients thousands of dollars annually. Individuals and companies may feel secure knowing their hard-earned money is being exchanged at rates that put their financial well-being first by choosing Vanex Group.
The proficiency of Vanex Group in the foreign exchange market is the foundation for its commitment to offering better rates. The organization navigates the complexities of conversion rates to give customers a clear advantage. It is supported by a team of financial specialists with an in-depth understanding of international currencies. By ensuring that currency swaps are carried out at the most advantageous times, this economic prowess translates into real advantages for clients, further increasing the value of their transactions.
The variety of services offered by Vanex Group offers unmatched ease and competitive exchange rates. The organization makes it easy for people and businesses to conduct worldwide commerce by emphasizing rapid, secure, and safe money transfers. Vanex Group's customer-centric strategy guarantees that the procedure is quick, dependable, and stress-free, whether shipping money across continents or enabling currency transactions related to travel.
Vanex Group's dedication to innovation is another noteworthy aspect of its products and services. The company's user-friendly mobile application and internet platform give customers the power to track real-time pricing and start transactions whenever convenient. The way currency exchange is done has been revolutionized by this technological integration, which saves time and encourages a more knowledgeable and empowered clientele.
The commitment of Vanex Group to offering lower prices extends beyond specific customers. The organization advances its competitive advantages to corporate partners looking to maximize their international trade initiatives with wholesale currency solutions designed for businesses. Vanex Group helps to improve profit margins and facilitate strategic expansion by enabling firms to buy or sell significant volumes of foreign currency at wholesale prices.
In conclusion, Vanex Group's innovative strategy for offering exchange rates surpassing conventional banks is a game-changer for both consumers and companies. The business provides a more beneficial route for currency exchange by adhering to transparency standards, having a thorough understanding of finance, and using cutting-edge technology, ensuring each transaction is a step toward financial empowerment and success. Vanex Group is a leader in the field of foreign exchange for individuals looking to get the most out of their currency exchanges and optimize value.