iProfit MT4 EA Completes Six Years in Real Trading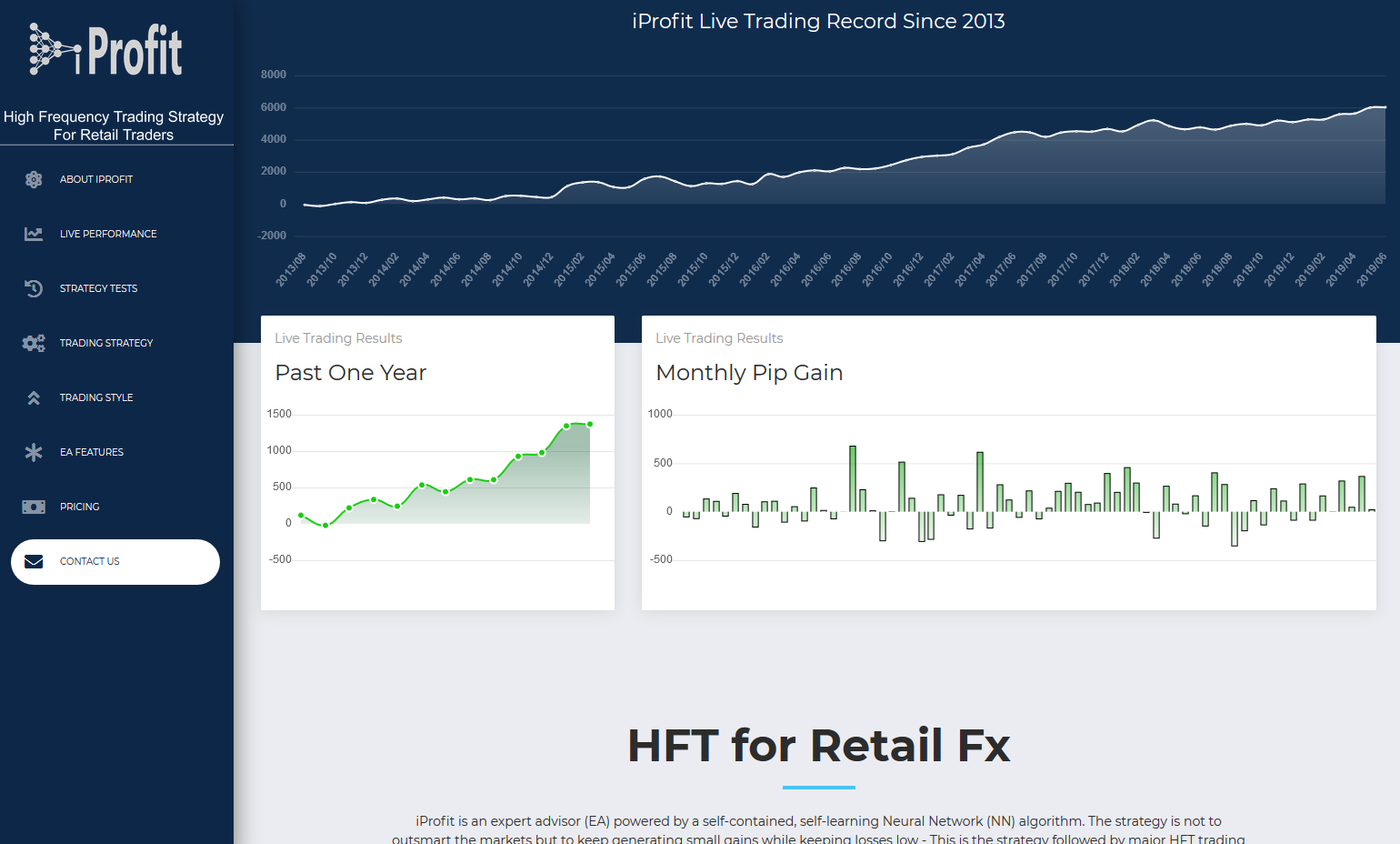 The Forex market is the largest in terms of trading volume and offers maximum liquidity. It is easy to enter and exit a position in any of the major currencies within a fraction of a second for a small spread in most market conditions. Financial Institutions and large banks are the major players. They have access to excellent infrastructure, knowledge, real-time information and data to be successful in trading. Retail traders who enter Forex start off with a disadvantage and need to work really hard on every aspect to see profits. Most get lured into Forex trading with unrealistic expectations only to end up losing it all.
ForexInfoBook.com aims to level the playing field for retail Forex traders by providing factual and concise information. The site provides unbiased reviews about Forex trading software, VPS and Brokers.
ForexInfoBook has completed its review of iProfit HFT MT4 EA based on six years of real trading history. It is surprising to see an MT4 EA continue performing well for so many years without any hype. iProfit is not the regular "run-of-the-mill" EA, and promises to be a great tool for serious investors and traders.
History
The strategy has been developed by Phibase Technologies – a software firm specializing in Forex trading research and development. Phibase has been in the field of strategy development since 2011 and their product line includes several automated strategies like Cabex, Raybot, Index and iProfit.
Phibase have had their share of failures with Synergy (2012-2014), Ray Scalper (2012-2015) and Turbit (2014). It must be said that Phibase Team is very professional in their developmental approach and have been around to provide high quality support. It is rare to find professional EA vendors with live trading history to prove that their strategies work in real trading.
What is iProfit Neural Network Trading Strategy?
High Frequency Trading (HFT) strategies are used by large investment banks, hedge funds and institutional investors who have access to powerful computers which can make a large number of transactions at high speeds and low cost. They typically make a very small gain or loss on each trade – the goal is to make a net profit for the day after accounting for all costs involved. Large investment firms may use proprietary algorithms which are usually closely guarded secrets or even some simple strategies like moving average cross overs. Such firms employ many different strategies simultaneously – some of which generate a large number of trades and while other strategies may not trade that frequently, but may aim for larger gains.
It is impractical and unprofitable for retail traders to consider use of such HFT strategies since the spreads, cost of trading and execution slippage/speed are enough to guarantee loss over a period of time.
So what does iProfit HFT for retail trader mean? While HFT strategies function on price data in second or minute time-frames, iProfit EA is based on price from hourly time-frame. Basically the concept appears to be the same – make a large number of trades for small gain-loss and take a net profit at end of trading. iProfit HFT trades about 15 to 20 times per week and tries to make a net profit by end of the week. All trades are closed before market close on Friday. Read the full review of iProfit MT4 EA.
As per the developers of iProfit, the neural network model is a simple model which is designed to just predict the High and Low of the next hour. The EA uses this prediction to make its trade entry and exit. The developers claim that iProfit is powered by a self-contained, self-learning Neural Network (NN) algorithm. The strategy does not try to outsmart the markets but aims to keep generating small gains while keeping losses low – This is indeed the principle of HFT.
It is very rare for a good strategy with proven real trading history to be available for review. The developers of iProfit HFT EA have provided excellent strategy details, tests results and significant amount of information on their website. iProfit HFT EA has been in live trading since August 2013. The trading strategy has survived several different market cycles on a variety of pairs and has made decent gains in the process.
Conclusion
iProfit is most suitable for traders who want to have a safe, proven frequent trading strategy in their portfolio. The EA will deliver small gains on a weekly or monthly basis which quietly add up to grow your account in the background. This is how large investment firms use HFT to make small gains on a segment of their portfolio.
iProfit HFT EA is not for traders looking for "Forex Robots" that promises to "double money every month". It would also not be suitable for traders with account sizes less than $3000 since the gains will not justify the cost of the EA.
If your Forex trading account size is over $5000 and your broker provides leverage of 1:50 or above – then this is a great way to get started with this retailer version of High Frequency Trading.
Why use custom web development? Why is it better to use ready-made CMS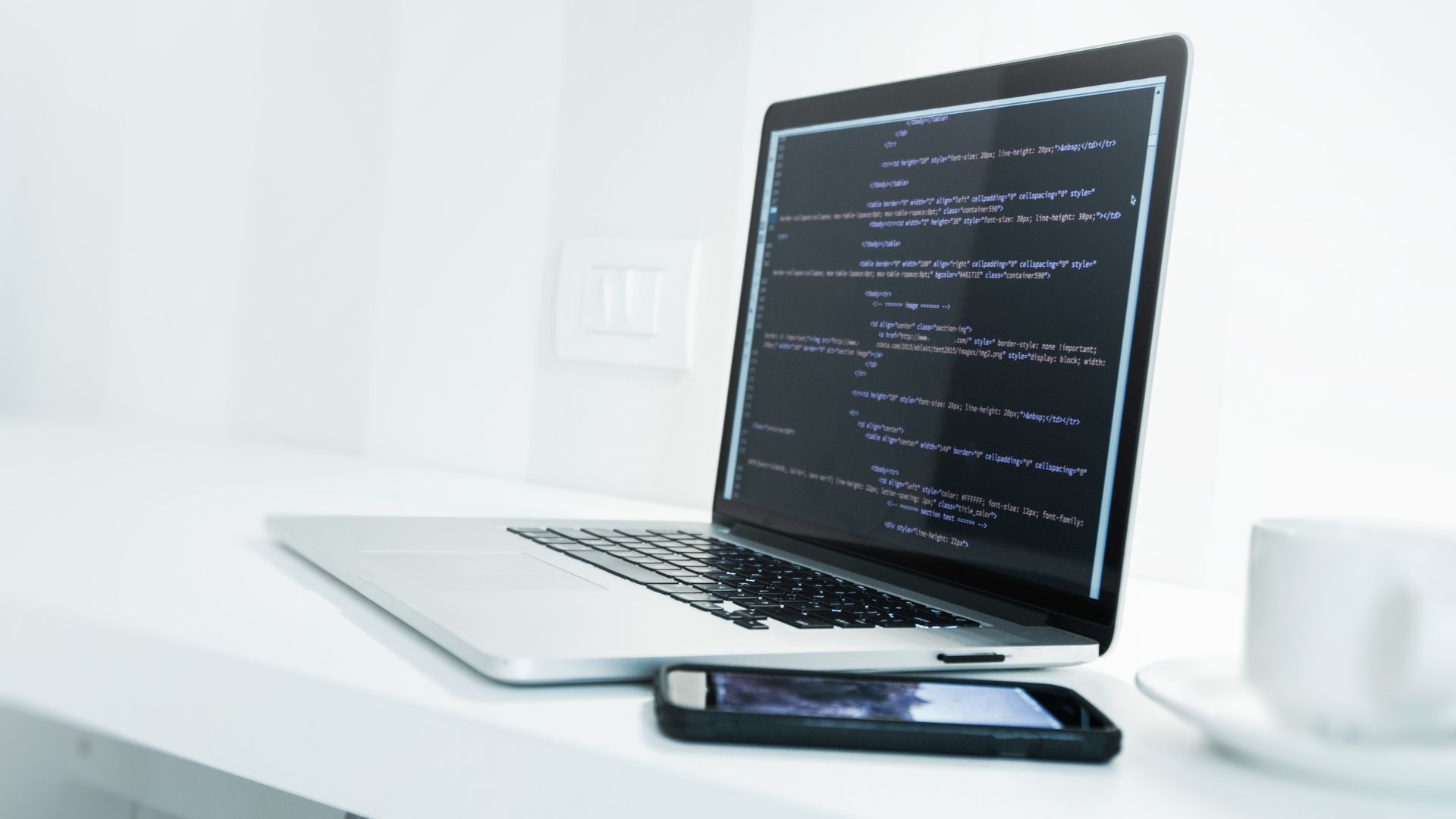 Custom web application development is not only good branding. It is also a great tool for communication between company and customer and much more enjoyable for both. Apps extend an expanse to portable and mobile gadgets' ability to provide seamless expansion of the scope with which companies can serve to consumers online. Interface of the application should be attractive and comfortable in use. Moreover, it should have a unique identity, which reflects the company's branding message and helps to establish emotional connection with customers. Custom-made design and development increase user engagement and distinguish a company from the competition.
But using off-the-shelf solutions might be the best choice for the companies, which are just starting their web journey due to its cost efficiency. In this article we will define pros and cons of custom web development compared to SaaS products. 
Digital innovation is a critical component of modern business development. Business leaders usually face a choice between using off-the-shelf solutions (SaaS) and designing custom ones. The former offer a high degree of reliability at a lower price tag. However, SaaS products may lack critical features that are necessary for meeting the company's requirements.
Custom web development company services VS SaaS CMS: pros and cons
It is common for small businesses to rely on SaaS as a lower-budget alternative. But as a business grows, so do its demands for software. For example, companies might need to manage more resources, and SaaS is unable to meet the increasing needs.
Custom development allows the implementation of solutions that match the very particular company's needs. The decision to go with it can stem from the rising number of employees, new locations, or new markets. With SaaS, companies have to deal with the one-size-fits-all approach, facing limitations in different access levels, feature customization, etc.
When choosing custom web development services, it's important to find the right provider who will understand the company's structure and goals.
Pros and cons of SaaS products
The nature of SaaS reveals its strengths and weaknesses. A cheaper solution also means weaker control over it. Take a look at the table below to learn about the pros and cons of SaaS products:
Pros:
Cost efficiency.

Reliability and maintenance.
Automated updates.
Data protection.
Cons:
Limited customization.

Limited control.
Limited scalability.
Security concerns.
Pros and cons of custom web development services
Having a customized app addresses specific company needs. It allows businesses to create unique features based on their requirements and add all the integrations they need. Plus, such solutions can be more secure. For instance, a company may have an offline copy of data, protected from external attacks.
Pros:
Customization capabilities.

High flexibility.
High security level.
Unique features as competitive advantages.
Cons:
Large investments.

Resource-intensive.
Not automated.
Security risks.
Who needs custom development?
When a business has specific needs, it's best to choose custom software app development. It also makes sense in the following cases:
A company is planning to use this software for various projects and demands functionality variation from one project to another.

A business is scaling.
A company has its own development team with sufficient expertise to implement a required solution.
A business has already used a SaaS product that doesn't match the needs.
Being a custom web development firm, TRIARE builds scalable and secure apps for businesses of different industries, be it edtech, healthcare, or ecommerce. Our mobile app development team has created dozens of native and cross-platform solutions used all over the world. In services our company offers we take aim at custom-made approach. It enables a business to build a site focused on delivering real business results via an optimal structure and user experience. 
Starting from planning, implementing, monitoring, communicating and finally delivering the completed project before the deadline, we ensure quality at each step. We take care of post-release maintenance and support, so you shouldn't worry about security risks.