Is Presenting Percy primed for a Gold Cup charge?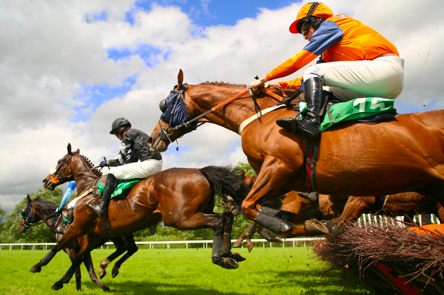 It's fair to say that those around Presenting Percy hold fond memories of the Cheltenham Festival. A victory in the Handicap Hurdle in 2017 represented a breakthrough moment for the Pat Kelly-trained horse, and this was followed up a year later with a win in the Novices' Chase.
Last year's Festival ultimately ended in disappointment for Presenting Percy, as he lost out in the Gold Cup to Al Boum Photo, but 2020 brings a fresh chance for the nine-year-old to make amends for last year's disappointing eighth-place finish in the same race. Although Al Boum Photo is fancied to retain the Gold Cup in the latest Cheltenham Festival Gold Cup betting odds alongside favourite Santini, Presenting Percy could be an interesting outside bet.
Kelly's horse has had a disappointing year since the 2019 Festival, failing to win in three outings, and the horse who was last year's favourite for the race has fallen from grace slightly in the intervening 12 months. A third-place finish in the John Durkan Memorial Punchestown Chase in December was followed by further disappointments as Delta Work won the Savills Chase at Leopardstown and the Irish Gold Cup at the same venue.
It would be easy to write Presenting Percy off ahead of this year's Gold Cup, but that would be ignoring the qualities the horse has shown in the past, in those early-career wins at Cheltenham and other successes along the way. It's clear that he still has something to prove at the top level, and Kelly will be hopeful that he can return to top form in the Cheltenham showpiece.
Presenting Percy's poor form has left owner Philip Reynolds scratching his head as to what has gone wrong, and admitted he expects his horse to be more competitive than he has shown.
Speaking before the Irish Gold Cup, in which Presenting Percy would ultimately finish third, Reynolds said: "The truth is I came away disappointed after the Savills Chase. I know he was only beaten four lengths, but it was more the manner of the defeat than the distance. I expected him to show up better and again that's another reason why we're going back as I think he's better than that, we might ride him slightly differently and I genuinely expect him to be more competitive than in the Savills."
Perhaps it's simply bad fortune that Reynolds, Kelly and co. have come up against Delta Work, a horse in tip-top shape in Presenting Percy's last two entries. Gordon Elliott's horse is currently third favourite for the Gold Cup, but the hope in the Presenting Percy camp will be that the nine-year-old is building towards a landmark performance, the like of which would reassert his champion qualities.
Likely jockey Davy Russell perhaps holds the key in all this. Russell has, of course, won the Aintree Grand National two years running with Tiger Roll, and that kind of nous and experience will undoubtedly play a big role if Presenting Percy is to make his way back into the winners' enclosure.
They say that winning is a habit, and while Presenting Percy and those around him have not tasted victory for a while, they'll be hopeful that the ability which defined the horse's earlier years is still somewhere beneath the surface, waiting to burst forth in a Gold Cup winning performance.
Meet Sam Jacobs – The Young Prodigy and Creator of a multi-million-dollar Fortune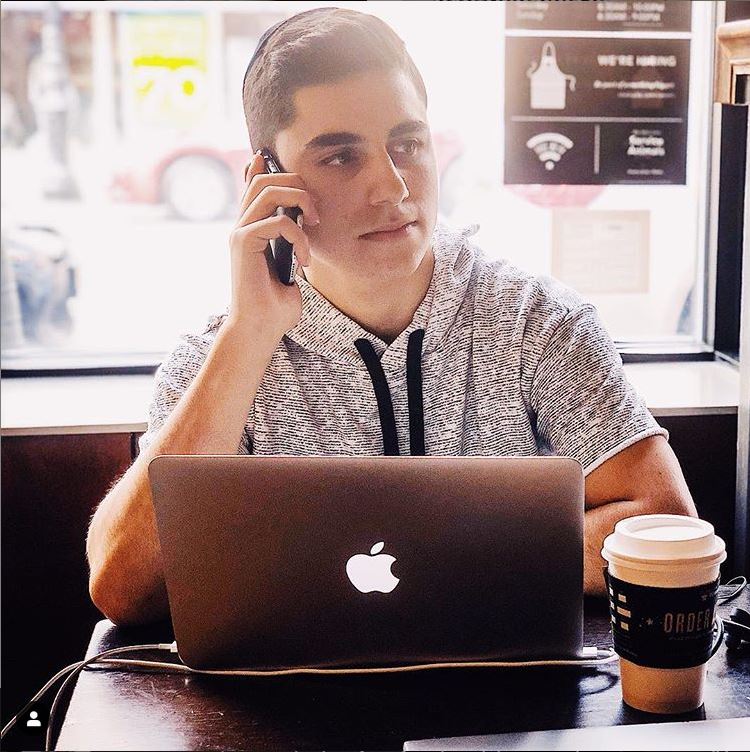 It is fair to say that there hasn't been a better time than the present to start an online business. E-commerce, blogs, services – irrespective of the niche, it is more than possible to go about creating a multi-million dollar empire with some dedication, hard work, and ingenuity. Meet Sam Jacobs – the 18-year-old American prodigy who has successfully cracked the code behind e-commerce marketing and made more than millions of dollars in the process.
Sam got his start back in his early school days on a much smaller scale when he was just selling candy bars. Realizing his potential as he grew older, he channeled his entrepreneurial spirit by taking the leap at the age of 16 and starting a Shopify dropshipping business. For the first few months, as Sam recalls, he had to put in a lot of effort and grind relentlessly to take his dropshipping venture off the ground. For the first few months into his business, he hardly saw any success, but his determination to keep going in the face of zero results eventually led him to prominence. During the period when he turned 18, Sam's sales catapulted to over a million dollar, and since then, he hasn't looked back.
Besides successfully running his own e-commerce business, Sam founded two other companies where he continues to serve as the CEO. With that, he has also been mentoring and educating thousands of others who are interested in becoming entrepreneurs and exploring the scope of business in the e-commerce space. Through his website and an Instagram page, he teaches and inspires his followers to explore the path of entrepreneurship.
Owing to his personal background, Sam realized the importance of working hard at a very young age. Today, he credits all his success to his family and friends who showed faith in him. For his exceptional work, he has been featured in some of the leading publications across the world, and in all of them, he has spoken about having the right mindset and the will to put in efforts.
He advises the next wave of entrepreneurs to find the 'WHY' factor and the reason that drives them to wake up every morning. "Once you have identified this WHY in life, the next step is to break it down into small goals and work towards achieving them," says Sam.
Just like any other entrepreneur, Sam too has faced his fair share of difficulties in reaching the pinnacle. However, it was his perseverance that brought him results. Sam's ingenuity to achieve so much helped him in getting endorsed by the likes of Tai Lopez and Grant Cardone among other renowned personalities. Besides, he frequently flies across the United States to share his entrepreneurial experience and speak on the art of making money online.
The story of Sam Jacobs sets an example that the path to discover the sweet spot of success is not an easy one, but the ones who sail through the rocky waters, survive in the long run.