Is Presenting Percy primed for a Gold Cup charge?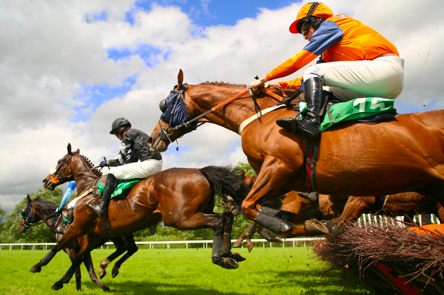 It's fair to say that those around Presenting Percy hold fond memories of the Cheltenham Festival. A victory in the Handicap Hurdle in 2017 represented a breakthrough moment for the Pat Kelly-trained horse, and this was followed up a year later with a win in the Novices' Chase.
Last year's Festival ultimately ended in disappointment for Presenting Percy, as he lost out in the Gold Cup to Al Boum Photo, but 2020 brings a fresh chance for the nine-year-old to make amends for last year's disappointing eighth-place finish in the same race. Although Al Boum Photo is fancied to retain the Gold Cup in the latest Cheltenham Festival Gold Cup betting odds alongside favourite Santini, Presenting Percy could be an interesting outside bet.
Kelly's horse has had a disappointing year since the 2019 Festival, failing to win in three outings, and the horse who was last year's favourite for the race has fallen from grace slightly in the intervening 12 months. A third-place finish in the John Durkan Memorial Punchestown Chase in December was followed by further disappointments as Delta Work won the Savills Chase at Leopardstown and the Irish Gold Cup at the same venue.
It would be easy to write Presenting Percy off ahead of this year's Gold Cup, but that would be ignoring the qualities the horse has shown in the past, in those early-career wins at Cheltenham and other successes along the way. It's clear that he still has something to prove at the top level, and Kelly will be hopeful that he can return to top form in the Cheltenham showpiece.
Presenting Percy's poor form has left owner Philip Reynolds scratching his head as to what has gone wrong, and admitted he expects his horse to be more competitive than he has shown.
Speaking before the Irish Gold Cup, in which Presenting Percy would ultimately finish third, Reynolds said: "The truth is I came away disappointed after the Savills Chase. I know he was only beaten four lengths, but it was more the manner of the defeat than the distance. I expected him to show up better and again that's another reason why we're going back as I think he's better than that, we might ride him slightly differently and I genuinely expect him to be more competitive than in the Savills."
Perhaps it's simply bad fortune that Reynolds, Kelly and co. have come up against Delta Work, a horse in tip-top shape in Presenting Percy's last two entries. Gordon Elliott's horse is currently third favourite for the Gold Cup, but the hope in the Presenting Percy camp will be that the nine-year-old is building towards a landmark performance, the like of which would reassert his champion qualities.
Likely jockey Davy Russell perhaps holds the key in all this. Russell has, of course, won the Aintree Grand National two years running with Tiger Roll, and that kind of nous and experience will undoubtedly play a big role if Presenting Percy is to make his way back into the winners' enclosure.
They say that winning is a habit, and while Presenting Percy and those around him have not tasted victory for a while, they'll be hopeful that the ability which defined the horse's earlier years is still somewhere beneath the surface, waiting to burst forth in a Gold Cup winning performance.
Samuel Leeds Buys Shares In Property Tribes; Says He Wants To Make It Better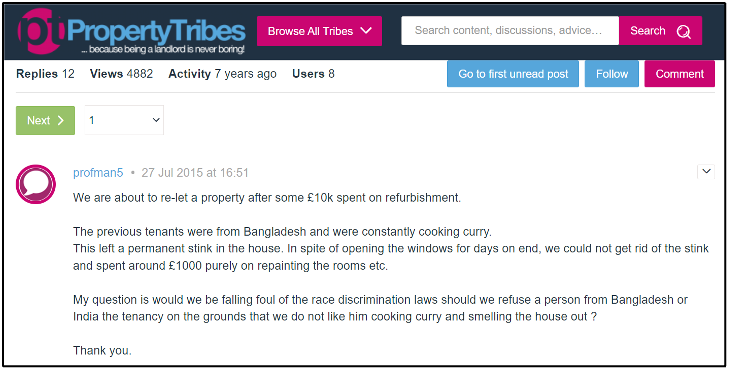 People in UK property circles may be familiar with the very public dispute between former MTV presenter, property investor, and community manager of the company Property Tribes, Vanessa Warwick, & property investment trainer and owner of the company 'Property Investors', Samuel Leeds; as Leeds has accused Warwick of assisting with racism and discrimination against ethnic minority tenants. In recent news, Samuel Leeds was reported to have bought a 35% share of the company Property Tribes, making him officially now a person of significant control at Property Tribes.
Warwick established Property Tribes to accumulate wisdom from various property owners and landlords to create a place of guidance for people in the industry to do business better. According to the company,
"We wanted to create a free use, safe, and agenda-free place for landlords to get information from a "hive mind", not a singularity, so that they could learn and grow their property business."

However, in one of his recent videos, Samuel Leeds pointed out blatant support of racism in some of the advice coming from Warwick herself. As one of the landlords asks on the forum – if they would be implicated by the race discrimination laws in the UK for refusing tenancy to Bangladeshi families as the landlord is not fond of the smell of their staple food, curry; Vanessa Warwick herself is seen advising against mentioning the reason for said refusal, thus averting the legal repercussions altogether.
In the video, Leeds points out several more situations where Warwick has behaved in a racist manner. In fact, she has become a new advisor on the panel of the UK's Property Redress Scheme and has been under criticism in their forum as well for supporting discrimination against ethnic minorities.
Warwick also expressed strong disapproval of Leeds as a property trainer citing the reason that his students came from the "vulnerable" demographic. Leeds called out the racist mindset in this reasoning, as in reality, his students predominantly come from ethnic minorities and don't fall in the "vulnerable" category. He began drawing attention to the issue over his YouTube channel and his website, and ended up facing severe disparagement from Warwick and her followers. Leeds finally sued Warwick for defamation and she brought a counter lawsuit for six-figure damages.
In an attempt to put an end to the battle once and for all, Samuel Leeds reports to have bought a share, 35% to be exact, of the company, Property Tribes. Even though he is only a minority shareholder and will have limited control, Leeds believes he can make a difference in "cleaning up the company" and reduce racism in the forum.
He jokingly adds,
"Because they trolled me, I wanted to at least get paid… Like Michael Jackson did to Eminem."
Leeds pledges that any money he makes off this transaction will be donated to charitable organisations that tackle racism and online bullying. In addition, Leeds will donate an extra £50,000 to organisations that fight hatred in the UK. With this move, he is determined to take a strong stand against all discriminations in the property sector or any other industry.