Is Presenting Percy primed for a Gold Cup charge?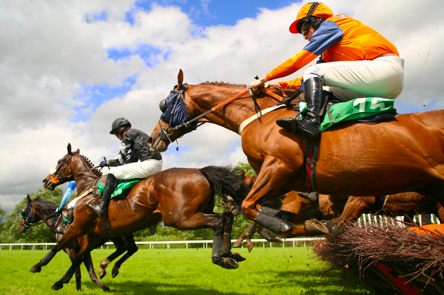 It's fair to say that those around Presenting Percy hold fond memories of the Cheltenham Festival. A victory in the Handicap Hurdle in 2017 represented a breakthrough moment for the Pat Kelly-trained horse, and this was followed up a year later with a win in the Novices' Chase.
Last year's Festival ultimately ended in disappointment for Presenting Percy, as he lost out in the Gold Cup to Al Boum Photo, but 2020 brings a fresh chance for the nine-year-old to make amends for last year's disappointing eighth-place finish in the same race. Although Al Boum Photo is fancied to retain the Gold Cup in the latest Cheltenham Festival Gold Cup betting odds alongside favourite Santini, Presenting Percy could be an interesting outside bet.
Kelly's horse has had a disappointing year since the 2019 Festival, failing to win in three outings, and the horse who was last year's favourite for the race has fallen from grace slightly in the intervening 12 months. A third-place finish in the John Durkan Memorial Punchestown Chase in December was followed by further disappointments as Delta Work won the Savills Chase at Leopardstown and the Irish Gold Cup at the same venue.
It would be easy to write Presenting Percy off ahead of this year's Gold Cup, but that would be ignoring the qualities the horse has shown in the past, in those early-career wins at Cheltenham and other successes along the way. It's clear that he still has something to prove at the top level, and Kelly will be hopeful that he can return to top form in the Cheltenham showpiece.
Presenting Percy's poor form has left owner Philip Reynolds scratching his head as to what has gone wrong, and admitted he expects his horse to be more competitive than he has shown.
Speaking before the Irish Gold Cup, in which Presenting Percy would ultimately finish third, Reynolds said: "The truth is I came away disappointed after the Savills Chase. I know he was only beaten four lengths, but it was more the manner of the defeat than the distance. I expected him to show up better and again that's another reason why we're going back as I think he's better than that, we might ride him slightly differently and I genuinely expect him to be more competitive than in the Savills."
Perhaps it's simply bad fortune that Reynolds, Kelly and co. have come up against Delta Work, a horse in tip-top shape in Presenting Percy's last two entries. Gordon Elliott's horse is currently third favourite for the Gold Cup, but the hope in the Presenting Percy camp will be that the nine-year-old is building towards a landmark performance, the like of which would reassert his champion qualities.
Likely jockey Davy Russell perhaps holds the key in all this. Russell has, of course, won the Aintree Grand National two years running with Tiger Roll, and that kind of nous and experience will undoubtedly play a big role if Presenting Percy is to make his way back into the winners' enclosure.
They say that winning is a habit, and while Presenting Percy and those around him have not tasted victory for a while, they'll be hopeful that the ability which defined the horse's earlier years is still somewhere beneath the surface, waiting to burst forth in a Gold Cup winning performance.
Does CBD Oil Work for Chronic Pain Management?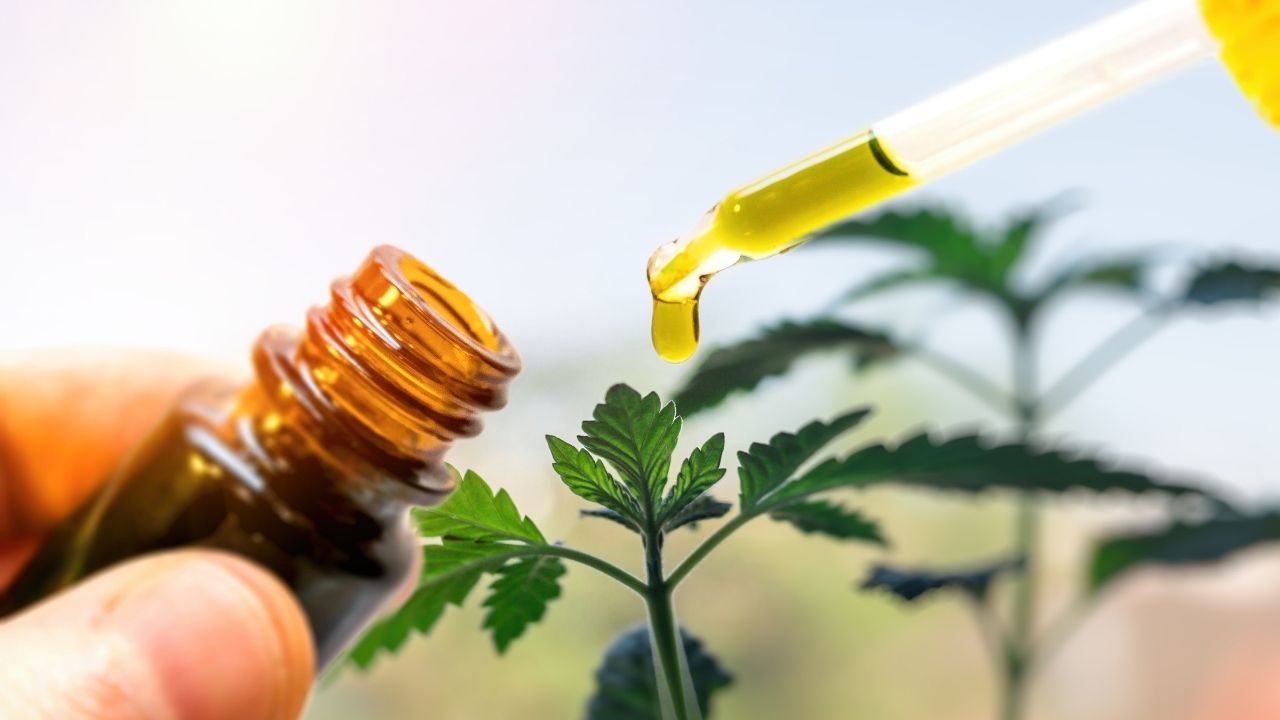 Many people use CBD oil to relieve pain and to improve other conditions like sore muscles and feelings of anxiety or depression. Recent research has shown the potential that CBD oil has the potential to help patients get relief from many of those conditions.
In this article, we will look at how CBD oil works and how it can benefit people suffering from numerous conditions including anxiety, depression, acne, eczema, multiple sclerosis, rashes and people presently undergoing debilitating treatments like chemotherapy.
Effects
According to CBDStudy, CBD is one of many naturally occurring compounds in marijuana and hemp plants known as cannabinoids.Many plants contain cannabinoids but hemp and marijuana plants a very high concentration of them.
Tetrahydrocannabinol (THC) is the cannabinoids that causes users to get that "high" feeling that results from using marijuana. But CBD oil does not cause users to get high. This is because CBD does not connect with the same receptors inside the brain as THC does.
Cannabinoids have a direct effect on the endocannabinoid system (ECS) inside our brains. That is why these compounds affect the way we feel pain, our sleep cycles and how our immune system functions.
Can CBD Make You Feel High?
CBD does not make users feel high although it does have many other positive reactions. It can also encourage the body to naturally produce more of its own naturally occurring endocannabinoids.
For example,CBD oil stops the body from absorbing anandamide, a compound associated with the way the body experiences pain.
The cannabinoid compound contained in hemp and marijuana plants that creates that "high" feeling is called THC. Two years ago, Congress passed the 2018 Farm Bill which allowed for the sale of CBD oil products over the counter as long as they contained a maximum of 0.3 percent THC. That is simply not enough to get you high.
You may ask, why is a small trace amount of THC still in these products? That is because of the way the different cannabinoids or compounds present in hemp plants interact with each other.
When all of the naturally occurring compounds are present in one CBD oil product, they actually help to maximize the effects of all of the other compounds in the product. This is called "the entourage effect." It basically means that when all of the cannabinoids are working together, they work better than they would if they were working alone.
What is CBD oil?
Some type of cannabis plants — often called hemp or marijuana,contain different levels of various chemical compounds.
Most CBD oil comes from industrial hemp, which usually has a higher CBD content than marijuana. It also contains less THC.
CBD oil comes in many different strengths and people can use it in various ways and for several different conditions. Its recommended that you discuss CBD oil with your doctor before using it to make sure there are no potential negative interactions between any CBD oil products and any prescription medications you are presently taking.
Benefits
CBD oil is actually one of the oldest natural remedies used by human beings. For thousands of years people have used CBD to treat different types of pain and other conditions. It's only in recent years that the scientific and medical communities have begun to study it more closely and how it can benefit patients with many conditions.
Here are some of the possible benefits of CBD oil:
Arthritis pain
Some researchers note a significant drop in inflammation and signs of pain, without additional side effects by using CBD.People using CBD oil for arthritis may find relief from their pain and they may see less swelling in their joints as well.
Multiple sclerosis
Multiple sclerosis is a condition that affects the entire body because it impedes signals sent to the muscles by the brain via the spinal cord.
Nerve pain, tingling in the hands and feet and a reduction in strength and mobility are among the most common symptoms of multiple sclerosis. If untreated, it could eventually prevent a person from being able to walk or get around on their own.
Recent studies show CBD oil could reduce the levels of spasticity that MS patients often feel. Many people also reported a reduction in symptoms. Additional studies are needed to verify these results.
Chronic pain
Researchers say the results of multiple systematic reviews covering dozens of trials and studies. Some recentstudies indicate there is substantial evidence that CBD oil is an effective treatment for chronic pain in adults.
This has the potential to benefit patients suffering from conditions like osteoporosis or arthritis and those undergoing painful treatments like chemotherapy where the side effects from the treatment is often nearly as debilitating as the disease.
They noted that cannabinoids, such as CBD, could offer helpful new treatments for people with chronic pain.
Marijuana derived CBD products are not presently at the federal level but are legal under the laws of some states. However, CBD oil products made from hemp and that contain a maximum of 0.3 percent THC are legal and available for sale as supplements in all 50 states since Congress passed the Farm Act of 2018.
There are many potential uses for CBD oil and studies are ongoing as to exactly how it can be used to help people suffering from numerous conditions. What we do know for sure is that CBD oil products can help people relax and create an overall feeling of well-being that can help improve the symptoms of conditions like anxiety and depression.
It also has anti-inflammatory properties which can benefit people suffering from several conditions from chronic pain to acne and eczema. Best of all, CBD oil is a natural substance that has few if any side effects which differentiates it from many other prescriptionand over the counter medications out there.
CBD oil can offer help for many people if they use it regularly and properly.