It's Your Life, Why Are You Not In Charge Of It? The Inside Story of How Junior Anthony Went from Zero to 7 Figures.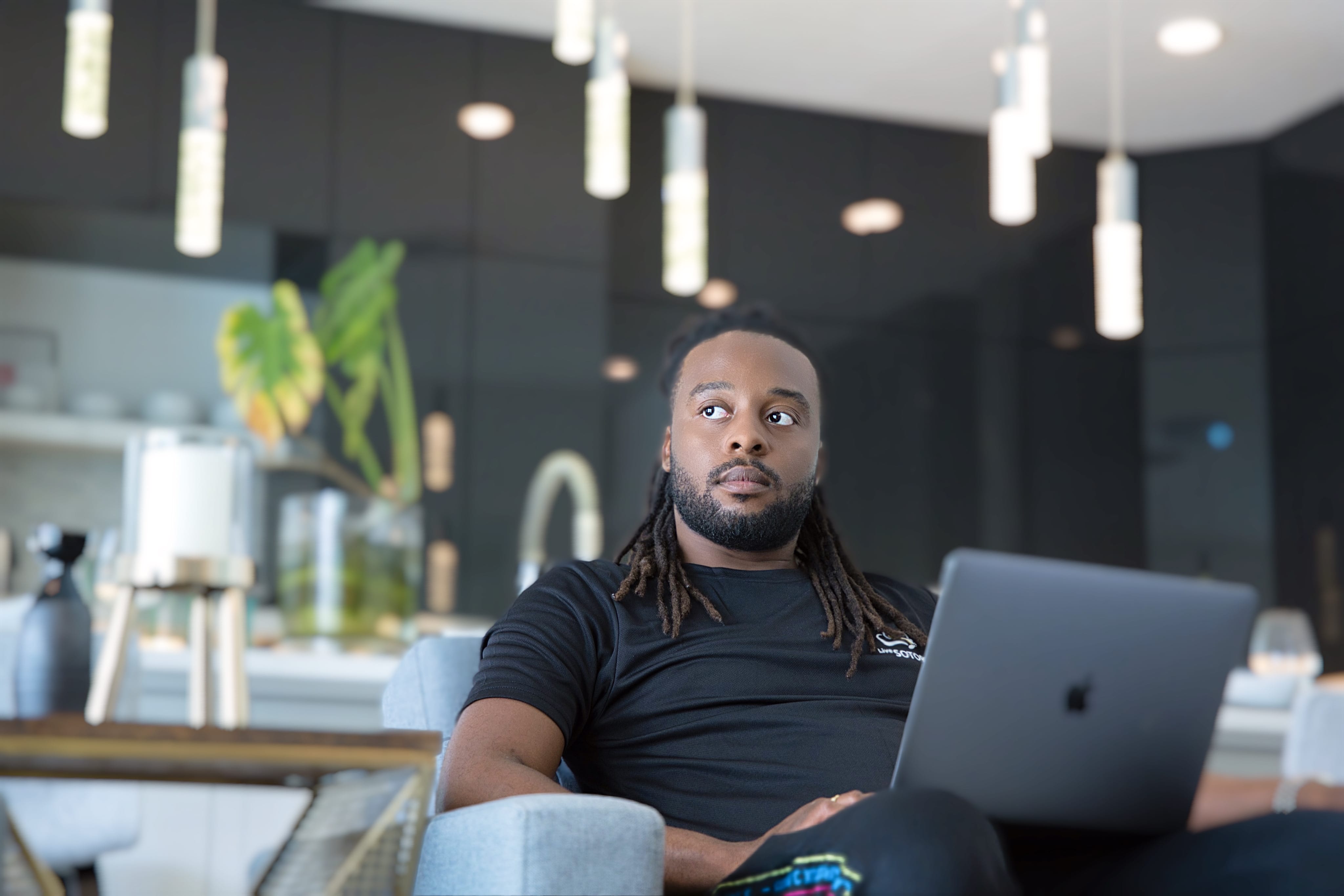 Many people share the desire to change their lives and work from home in the online world, but few ever get there on their own. Junior Anthony – business coach, entrepreneur, and digital marketer – knows from personal experience how to nurture that seed of desire that lurks within.
His online education platform LiveSotori has not only enabled him to grow wealthy and fulfilled, but it also facilitated hundreds of ordinary people to build successful online businesses and enjoy generating income while working from home.
Junior knows of what he speaks, having made his way from being homeless and living in a rented car to growing an in-demand digital marketing dream into a multi-million-dollar business.
From Poverty To Epiphany
Junior was raised by his grandparents in Brooklyn, New York, with his father in jail and an absent mom who later kidnapped him and took him abroad for five years. Then another shock arrived when his father was released from prison and entered his life. Family turmoil like this would be enough to shatter any child but for Junior Anthony, it was the beginning of a rags-to-riches journey that swings from poverty to epiphany, laptop lifestyle to seven-figure business success.
By the time he was 21-years-old, Junior was living as a squatter in an abandoned home in Queens, New York with friends. After floating between New York and Florida, he decided to get his TLC license and rented a car from Uber while writing music, performing, and doing shows. One day his rented car's windshield was trashed to the tune of $2,000. Deeply in debt, he worked driving only at night hoping that the damaged windshield would not be noticed.
"I had to make money to pay my debts and I tried everything you could do on a phone since I didn't have a laptop. I had nothing. I tried bitcoin and downloaded apps and other gimmicks. Nothing worked," he said.
As sleep begets sleep, disaster begets the same and Junior fell off his skateboard and broke his ankle making driving impossible. He waited three days to visit the hospital.
"I couldn't drive and a dude I knew offered me $20 every two weeks to receive drugs. I was a breath away from breaking point. I knew this was not the life I wanted or had planned for. I need to make massive changes," he said.
After his ankle healed he took a job working on a construction site, bought a laptop, and tuned into every webinar that he thought would get rid of the negativity that was crowding his world.
A Spiritual Cleansing
"My life seemed to be populated with bad actors who brought nothing but misery. I needed a serious spiritual cleansing and reset. I knew I wanted to make money online and I spent endless hours researching how to change direction to get there," he said.
He returned to Trinidad for six months where he bathed in a river, ate from trees, and gained the 'mental equilibrium' required to learn about himself, online marketing, social media, and advertising. He became a voracious consumer of online courses, webinars, guides, and endless reading content about digital marketing.
He then landed in Miami with $30 in his pocket and started searching for clients. When he was down to his last dollar, he pounded the pavement with one aim; to sign a client. His last call resulted in a catch where a CrossFit business agreed to pay $300 upfront and $200 on delivery for his marketing services.
Shortly after signing his first serious client, Junior watched a webinar by consciousness coach Vishen Lakhiani. It triggered an epiphany that wrenched his self-limiting mindset and turned it into one of abundance and unlimited self-faith.
"From this, I believed that clients would pay me $1,500. How could they believe in me when I didn't believe in myself? This amazing shift was a game-changer. I secured my first $1,500 client. It was life-defining and I immediately set my intention to develop meaningful relationships and live a better life," he said.
Scaling Up The Business
Junior scaled his digital marketing business, started looking after himself better, and grew the business to include high end-clients.
While he was mentoring his friend in affiliate marketing, other requests for mentorship were landing rapidly. One person even showed him their bank statement that had a balance of 13 cents.
"While I was mentoring these people, I realized that some were succeeding with campaigns that were converting, while others were not taking action. I was done helping out for free. People don't value free and I felt like I was wasting my time," Junior added.
Junior realized it was time to distill his lifetime of experience, tools, and philosophies into a professional program and he created www.livesotori.com
One of his most influential programs is a two-day live workshop that takes students on a journey that includes a step-by-step guide to starting an online business and working from home, landing page optimization, and his client attraction formula.
Resilience Has Its Own Rewards
LiveSotori's community is made up of hundreds of supportive entrepreneurs who regularly make five-figure incomes. Dozens of his 'family' have quit their dead-end jobs and now make money online from home. Earning $1000 in a single day became the regular norm for most people in his community.
"While many entrepreneurs like to operate solo, we function as a family and pride ourselves on working together. We also have a no BS and 'No Excuses' approach. I work with integrity and do not sugarcoat anything. As the founder of LiveSotori, I am there to offer support and training," he said.
While Junior knows that he was helped by his failures, he believes profoundly in the power of a person's ability to create their own story.
"Assuming control of your life and taking it in the direction that you desire is an important part of every life. Manage your narrative and rule it. If you fall, you can still write yourself an awesome comeback story. Resilience has its rewards, particularly if you are coming from rock bottom."
Unlocking the Vault: Finding the Best Bonuses from the Most Trusted Casino Providers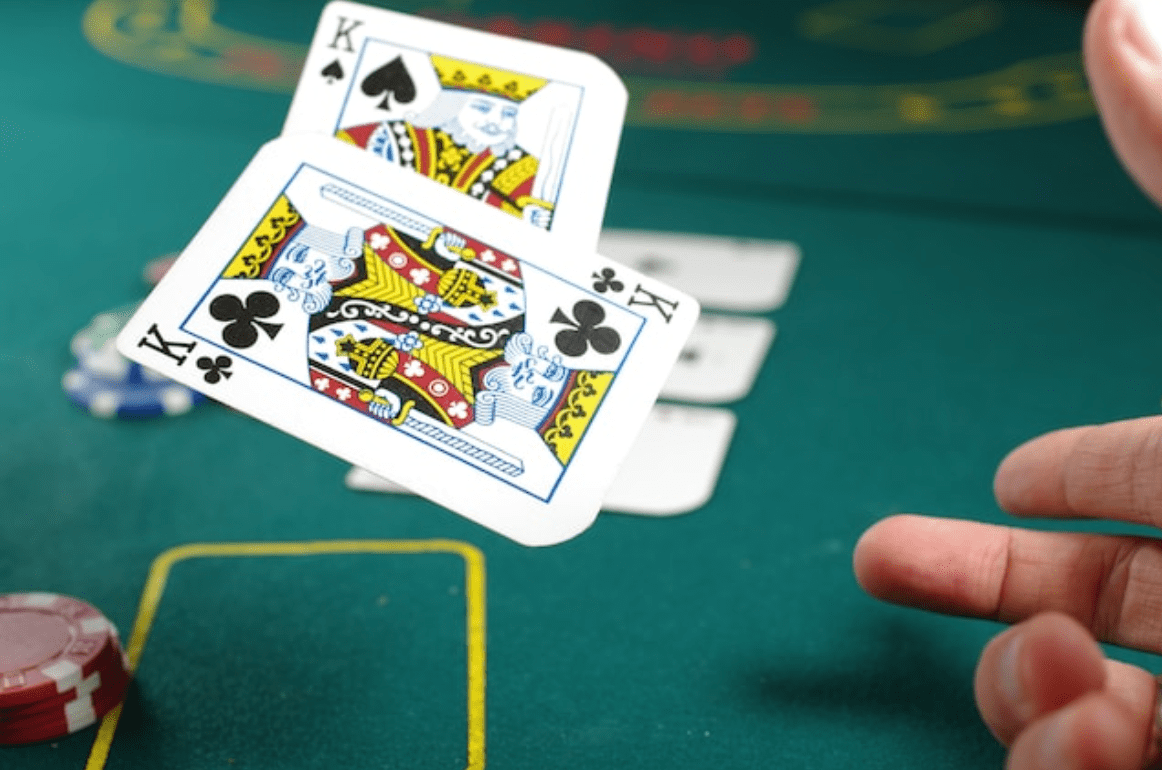 The online gambling world is like a treasure trove, full of riches waiting to be unlocked by savvy players. But with so many casino providers offering enticing bonuses, it can be overwhelming to sift through them all to find the gems. That's where BonusFinder comes in – a swashbuckling crew of experts on a quest to help players unlock the vault of the best bonuses from the most trusted casino providers.
Led by the fearless Riku Vihreäsaari, a professional poker player and gambling expert, BonusFinder sets sail to discover the most reputable casino providers worldwide. With their extensive knowledge of the online gambling industry and years of experience, they know how to separate real treasure from fool's gold.
But finding the best bonuses is only half the battle – BonusFinder is dedicated to helping players make the most of their newfound riches. With their in-depth reviews of each provider, players can learn everything from payment methods to payout times and beyond. And with their expert analysis of each bonus offer, players can be sure they're getting the most bang for their buck.
So, whether you're a seasoned player or a newcomer to online gambling, BonusFinder is the crew you want as you navigate the choppy waters of casino bonuses. With their unwavering commitment to legitimacy and trust, you can be sure that the treasures they help you discover will be worth their weight in gold. Set sail with BonusFinder today and unlock the vault to the best bonuses from the most trusted casino providers.
So, feel free to venture out and try new online casinos with the best bonuses. With BonusFinder, you can feel confident that you are playing with the most trusted providers in the industry. Take advantage of these bonuses and unlock the vault of online gaming possibilities.
Michael Jordan once said, "I can accept failure; everyone fails at something. But I can't accept not trying." Why not give it a try and unlock the vault of online gaming possibilities? With BonusFinder by your side, you can rest assured that you are playing with the best bonuses from the most trusted casino providers. So take a chance, and see what big winnings await you.
Here are four key takeaways from this article that readers can keep in mind:
Take advantage of the bonuses: Online casinos offer various bonuses to attract new players and retain existing ones. By carefully researching and comparing these bonuses, players can maximize their value and get the most out of their online gambling experience.
Look for reputable providers: With so many online casinos out there, it's important to do your due diligence and choose a trustworthy and reliable provider. Look for casinos licensed and regulated by reputable authorities and with a solid reputation for fair play and timely payouts.
Understand the terms and conditions: Before you sign up for a bonus or start playing at an online casino, ensure you understand the applicable terms and conditions. This includes things like wagering requirements, minimum deposits, and maximum payouts. By reading the fine print, you can avoid any unpleasant surprises.
Keep it fun and responsible: Finally, it's important to remember that online gambling should always be a fun pastime, not a way to make money or solve financial problems. Set a budget for yourself and stick to it, and only chase losses or bet what you can afford. With the right mindset and a little luck, online gambling can be a thrilling and rewarding experience.
As the famous gambling proverb goes, "The best bet you can make is on yourself." By following these tips and taking a responsible approach to online gambling, players can unlock the vault of exciting bonuses and trusted providers and enjoy all the thrills and excitement that the world of online casinos has to offer.