The Impressive Evolution of CJ Iwu From A Self-Conscious Kid To Vibrant, Charismatic Creator
CJ Iwu has dealt with plenty of adversity in his young life. He grew up feeling uncomfortable in his own skin, has dealt with low self-esteem, and has been faced with an overall feeling of insecurity from a young age. He also found that he didn't apply himself much in high school, and was unable to do schoolwork outside of the classroom.
Even though he dealt with a lot of shortcomings as a high school student from Minnesota, CJ's maturity and evolution of his personality since graduating have been nothing short of immaculate. He chose to enroll in the American University of Nigeria in West Africa, and he was forced to mature and become independent very rapidly.
CJ says, "When I arrived at AUN, the study habits I developed over the years miraculously unearthed themselves and helped me become a straight-A student for the first time in my life. What caused my study habits to surface was my determination to turn the page on my academic life."
As he matured in the classroom, he began working tirelessly on another project. AUNwithCJ, a vlog he started documenting his journey traveling across the world to Nigeria to attend college, quickly evolved into a weekly TV-like show on YouTube where CJ talks about attending AUN from an American perspective. He's incredibly passionate about the show, and works hard to make the production as high-quality as possible, and includes trailers, weekly episodes, cinematics, closed captions, and more.
It's no surprise that CJ has been so open in sharing his experiences on the AUN campus with the whole internet, as he's blossomed into a social person compared to his high school days. Regarding campus life, CJ says, "I'm usually pretty friendly to everyone around me. If I see someone walking past me on campus, it's virtually second nature to extend a warm greeting and a smile."
His love for meeting his classmates helped inspire a miniseries within his vlog called "We Asked AUN Students", a series solely dedicated to showcasing the thoughts and experiences of AUN students on specific topics. It allows his classmates the chance to voice their opinions and experiences on campus, and it's something CJ has grown to become very proud of.
Now that CJ's settled into his life in Nigeria, he's looking forward to creating more episodes of his vlog, connecting with new people, and excelling in his academic life. Based on his transformation from a shy, self-conscious high school student, it's clear that CJ is only just getting started as a creator.
Healthy Home Upgrades That Won't Break the Bank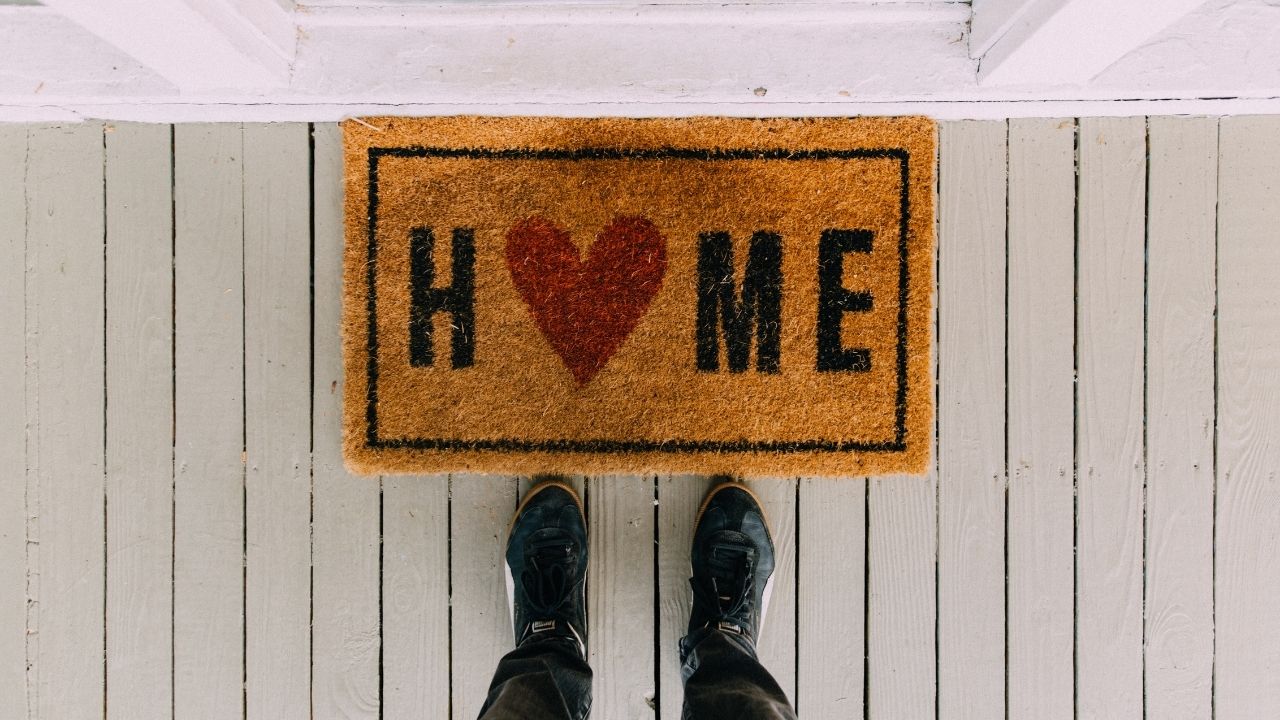 Health and happiness go hand in hand, when you invest in your wellbeing, you open the door to endless benefits, from reduced stress to better resiliency, and even increased productivity. While committing to regular exercise and ensuring you get checkups is important, there are also ways you can improve your health by making changes at home. Today, we're going to look at some of the home upgrades you can consider if you want to enhance your lifestyle, improve your health, and even potentially improve your home's value. 
Invest in New Kitchen Technology
Your kitchen is a crucial tool in your quest for better health. It's where you'll prepare healthier, nutritious meals to match your diet requirements, and even pursue positive hobbies. Some kitchen upgrades, like motion sensor faucets can significantly improve the value of your home too. Others are great for simply improving your health in a variety of ways. An intelligent oven hood can help to remove unwanted contaminants from your kitchen while you cook. Smart kitchen gadgets, such as air fryers, can cook your favorite foods without infusing them with additional fat, helping you to lose weight, and save time on cooking.
Consider a Home Lift
Sometimes, the best way to invest in better health is to think about the future. If you want to stay in your home for as long as possible, purchasing a home lift is a great way to ensure you can still navigate the various floors of your house easily, even when your mobility begins to dwindle. 
Home lifts can also be extremely useful when you're still young, making it easy to move things around your home (like heavy boxes), without risk. These days, the cost of a home lift in the UK can be much lower than you'd think, and there are many styles and designs to choose from. Plus, installing one of these lifts will help to give you an edge in the real estate market when you decide to sell your home. 
Improve Your Air Quality
Few things are more important to your quality of life than good air quality. Unfortunately, most of us don't realize just how many contaminants and dangerous fumes we're exposed to every day. Simple changes, like choosing non-toxic and sustainable cleaning products can make a huge difference, but you're more likely to see major results with a significant upgrade. Installing an air filtration system in your home, or a dehumidifier will help to banish various allergens and unwanted substances from the air, so you and your family can breathe a little easier. You can even consider installing your own HEPA filtered heating and cooling system. 
Healthy Lives Start at Home
While there are plenty of ways to invest in your health and wellbeing from exercising more frequently, to meditating, seeking out counselling, or even changing your diet, it pays to start close to home. If you're thinking of upgrading your property anyway, or you want to live a more luxurious lifestyle, consider the strategies above to boost your home's value and your health.