The Impressive Evolution of CJ Iwu From A Self-Conscious Kid To Vibrant, Charismatic Creator
CJ Iwu has dealt with plenty of adversity in his young life. He grew up feeling uncomfortable in his own skin, has dealt with low self-esteem, and has been faced with an overall feeling of insecurity from a young age. He also found that he didn't apply himself much in high school, and was unable to do schoolwork outside of the classroom.
Even though he dealt with a lot of shortcomings as a high school student from Minnesota, CJ's maturity and evolution of his personality since graduating have been nothing short of immaculate. He chose to enroll in the American University of Nigeria in West Africa, and he was forced to mature and become independent very rapidly.
CJ says, "When I arrived at AUN, the study habits I developed over the years miraculously unearthed themselves and helped me become a straight-A student for the first time in my life. What caused my study habits to surface was my determination to turn the page on my academic life."
As he matured in the classroom, he began working tirelessly on another project. AUNwithCJ, a vlog he started documenting his journey traveling across the world to Nigeria to attend college, quickly evolved into a weekly TV-like show on YouTube where CJ talks about attending AUN from an American perspective. He's incredibly passionate about the show, and works hard to make the production as high-quality as possible, and includes trailers, weekly episodes, cinematics, closed captions, and more.
It's no surprise that CJ has been so open in sharing his experiences on the AUN campus with the whole internet, as he's blossomed into a social person compared to his high school days. Regarding campus life, CJ says, "I'm usually pretty friendly to everyone around me. If I see someone walking past me on campus, it's virtually second nature to extend a warm greeting and a smile."
His love for meeting his classmates helped inspire a miniseries within his vlog called "We Asked AUN Students", a series solely dedicated to showcasing the thoughts and experiences of AUN students on specific topics. It allows his classmates the chance to voice their opinions and experiences on campus, and it's something CJ has grown to become very proud of.
Now that CJ's settled into his life in Nigeria, he's looking forward to creating more episodes of his vlog, connecting with new people, and excelling in his academic life. Based on his transformation from a shy, self-conscious high school student, it's clear that CJ is only just getting started as a creator.
Courage the hallmark of Raja Syn's career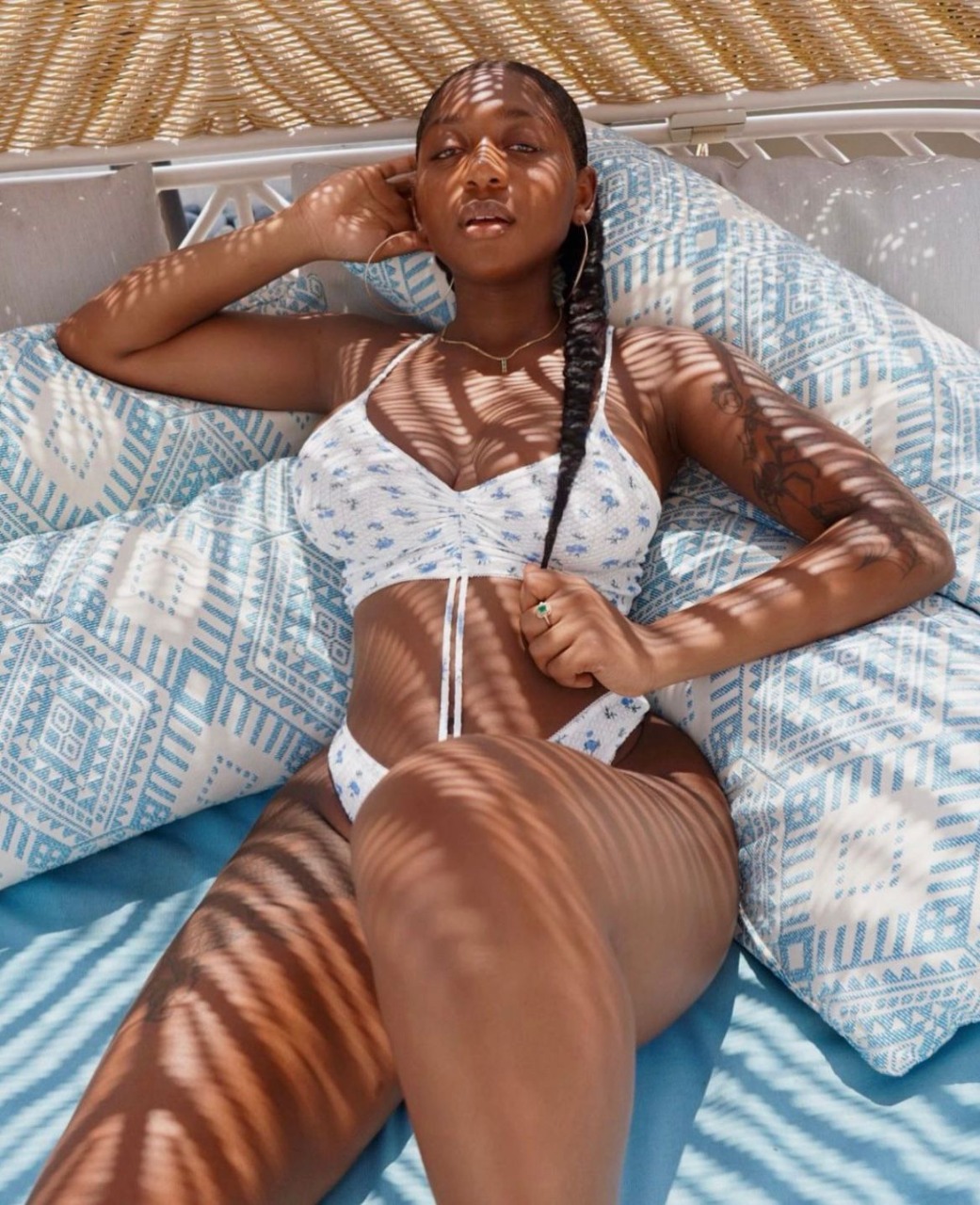 Raja Syn is a strong, courageous woman, and that has helped her launch what is certain to be an interesting career in the entertainment industry.
The Jamaican-born beauty had been told for years that she would be an excellent model given her hard-won curves and naturally-gorgeous genetics.
"Everyone always said I should model, but getting signed with an agency seemed impossible to me," she said.
But still, that didn't mean there wasn't a place for Raja to make a name for herself.
After she read the book "Rich Dad Poor Dad," which inspired her to seek out her own wealth – she knew exactly where she could find it.
"I turned to Instagram to build my brand. It has been the best thing I've ever did since," she added.
Path charted early
Raja was 17 (she graduated from high school a year early) when she moved to California after a semester of college didn't spark her interest as much as she'd hoped.
"I realized school wasn't my calling," said Raja, who has planned to major in foreign language with an emphasis in Chinese.
Instead, she decided the entertainment industry was where she would make a name for herself.
"'Rich Dad Poor Dad' changed my whole idea of life," Raja said. "In that same month I took influencing seriously. Instagram was where I started. From a year of having my Instagram my account reached 300,000 followers. I've gained lots of support from other influencers and celebrities as well."
She has done it all from Atlanta, a bustling entertainment city that better suits her as well as her brand.
"I moved to Atlanta for a fresh start after realizing Atlanta is the best place to start a career in the entertainment industry as a black girl," she said. (Raja joins a wealth of other celebs that have made the southern city their home.)
Bigger, better dreams
And while her Instagram and other influencer accounts are thriving, Raja continues to consider other opportunities in the industry to keep things fresh.
"I currently do paid photo shoots, music videos, Instagram influencing, Onlyfans, and crypto trading," she said. "I aspire to be a tv personality with my own show. I plan on writing my own book soon. I can sing, too, but I'm not really focused on a music career. It might happen. Right now, I'm just moving wherever the universe takes me."
The loyal fan base she's amassed so far – luring them in with sexy photos and steamy video shoots – will absolutely be along for the ride.
For more information on Raja Syn, check out her Instagram – @rajasyn.