J'adore Les Fleurs made Buying Flowers a Luxury Experience: Here's How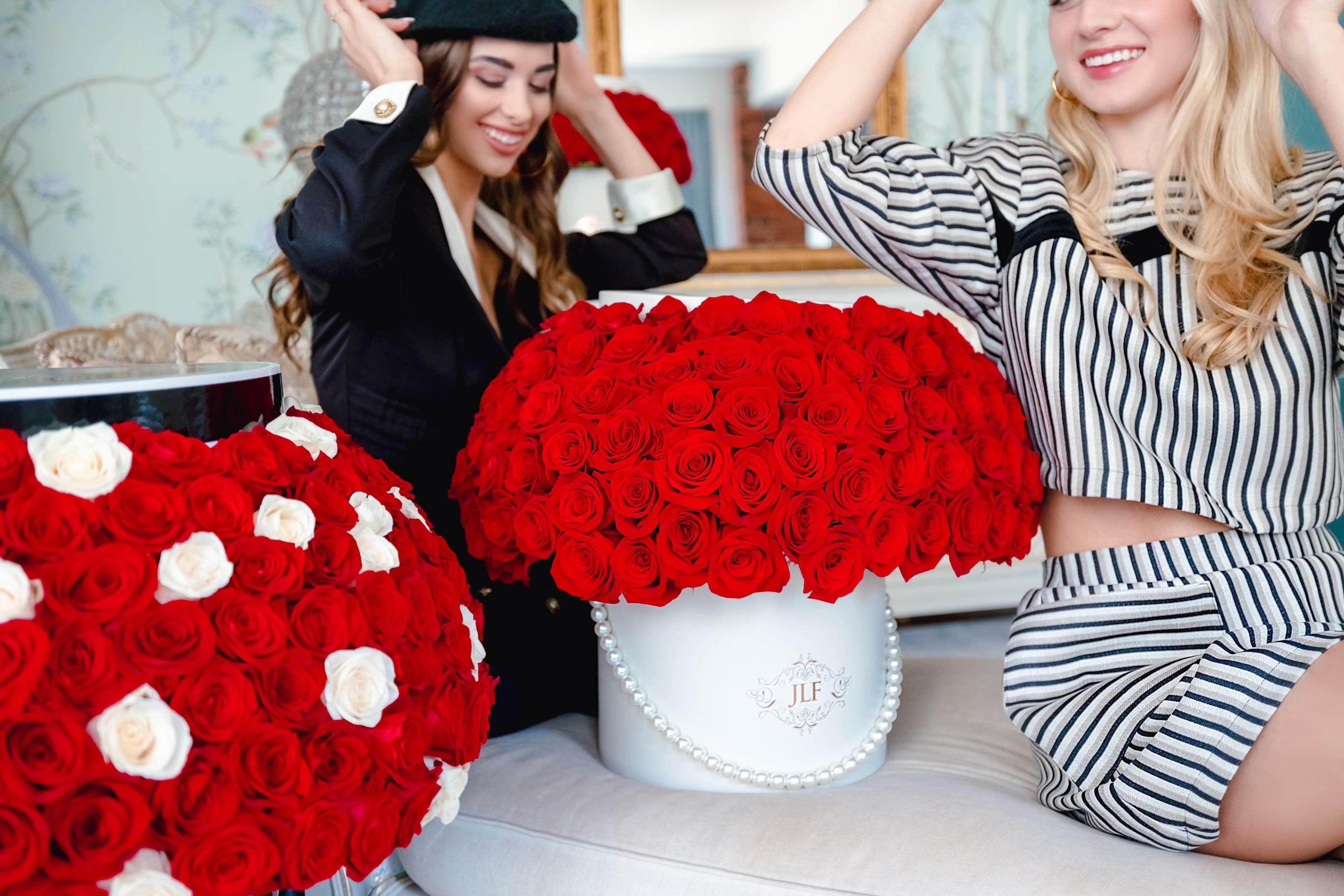 J'adore Les Fleurs (JLF) is the number one option for luxury flower arrangements in Southern California. This company is a trendsetter in the floral industry and has been carrying its legacy & heritage since its inception. They are the originators of the concept of floral arrangements in hat boxes inspired by French fashion and design. 
It started as an ordinary immigrant family-owned corner flower shop named "Sunshine Flowers" in a small Glendale shopping plaza. Margaret, the owner of Sunshine Flowers, her two sons, Chris and Davit, and her two daughters-in-law, Eliza (Attorney at Law) and Alisa (Fashion Designer), wanted to do more with their business than sell flowers. They wanted to revolutionize the flower-giving culture by adding a touch of elegance and luxury to every bouquet and arrangement that came out of their shop. This was when the family began implementing unique and original arrangement methods whenever given a chance. 
The company's French name "J'adore Les Fleurs" means "I love flowers." The family went with this name to give adage to a culture of luxury that inspired them on a family trip to Paris. 
Your Experience at J'adore Les Fleurs will go like this
J'adore Les Fleurs has won the hearts of the people of Southern California, including your favorite celebrities, and it's easy to see why. JLF takes its customers on a sensory journey in all aspects. At JLF, it's everybody's mission to make their community strive to live life with flowers, enhancing their lifestyle with luxury packaging and design. They are upgrading the way we see flowers.
The experience begins when you pass one of their locations on the streets; when they say their motto is "Luxury and Premium," you better believe they mean it. They keep all of their buildings in tip-top shape, making sure they're beautiful from the inside out. As you step inside, you'll be greeted with freshly cut flowers' natural aroma, a beautiful boutique-Esque interior filled with big chandeliers, luxurious sofas, and coffee tables, and most importantly, gorgeous fresh cut flowers at all times. It's such a uniquely curated experience that sets it apart from any other floral shop that you might even forget that you're there to purchase flowers. 
Buying Your First Luxury Floral Bouquet 
At J'adore Les Fleurs, it is imperative that they remain a symbol of luxury, elegance, and excellence. They hold themselves to a higher standard than any other floral shop has, and the proof is in the pudding. Almost All of JLF designs always turn out to be trendsetters. They even inspire others in the floral industry with stylish and elegant designs that are far ahead of their time. It's been said that their ideas have the potential to influence and define trends. This provides inherent value to their business and products. Customers want to be the first to have the latest to give them an edge, and they trust JLF to provide it to them.
To compare, there's a huge difference between your average floral shop and J'adore Les Fleurs, local flower shops usually convince the customer to buy a pre-made product. This forces the florist to dictate their opinion and vision on the customer without any input from the customer and over-sell a higher-priced product with a great disregard to the customer's budget. At JLF, they only have made-to-order arrangements. JLF works with the customer's vision while advising them, showing them their designs, and considering their budget. 
Now what sets them apart at JLF is the mindset and vision for all things premium and grand that goes into every product they produce. They have established themselves as the number one luxury floral shop in Southern California, and they earned that reputation from their family and employees, spending a great deal of time and energy to make sure every detail of their final product is perfect, from the initial concept to the final arrangement.
It's easy to see why customers continuously buy from JLF for its use of elaborate techniques when composing arrangements, high-quality packaging, and detailed designs. Pair that with phenomenal customer service, and you have a fantastic business that caters to the world of luxury down to the average individual. They hate saying no! Whether it's a crazy design idea the customer has or any customization- they DO IT! They are capable of creating almost anything! The JLF Specialty Collection was made just for this! 
Once You Experience J'adore Les Fleurs; You Can't go Back 
If you value having elegance and having a genuinely premium product, there's a good chance a bouquet from J'adore Les Fleurs is for you. To this day, they have managed to maintain their values and heritage from their inception as a small corner flower shop. You can always expect fresh, high-quality flowers sourced straight from the farms, innovative designs, and impeccable service. So the next time you're buying flowers in Los Angeles or Las Vegas for that special someone in your life, or looking to create a luxurious ambiance in your home, remember your friends at J'adore Les Fleurs for the freshest flowers available on delivery. 
Why Are Fitness Entrepreneurs Highly Sought After Today?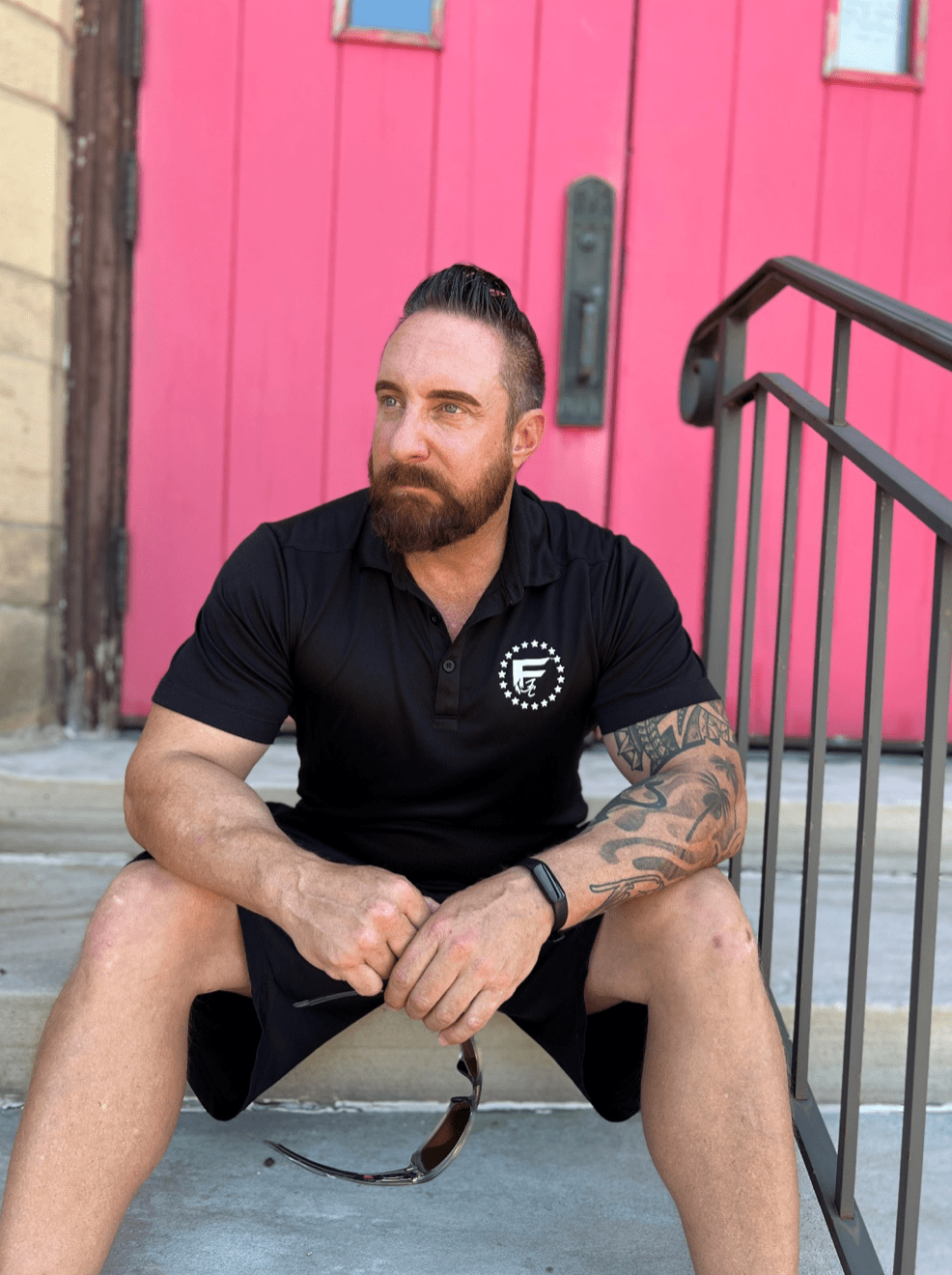 In today's world, where physical health and fitness have taken on a significant role in our lives, fitness entrepreneurs play an essential role in promoting and maintaining healthy lifestyles. They are the ones who create innovative fitness programs, design effective workout plans, and develop state-of-the-art fitness equipment that can help individuals achieve their fitness goals.
Fitness entrepreneurs are not just business owners. They are visionaries who have a passion for fitness and a deep understanding of the human body. They use their knowledge and skills to create products and services that are designed to help people live healthier lives.
Here are some of the reasons why fitness entrepreneurs are important:
1. They Promote Healthy Lifestyles
Fitness entrepreneurs promote healthy lifestyles by offering a wide range of products and services that help people achieve their fitness goals. Whether it is a gym membership, a personal training session, or a fitness program, they provide people with the tools they need to live healthier lives. They also educate people on the importance of proper nutrition and exercise, which can have a significant impact on their overall health and wellbeing.
2. They Create Innovative Fitness Programs
Fitness entrepreneurs are always looking for new and innovative ways to help people get fit. They create unique and challenging workout programs that keep people motivated and engaged. These programs are designed to help people achieve their fitness goals while also improving their overall health and wellbeing.
3. They Design Effective Workout Plans
Fitness entrepreneurs use their knowledge of the human body to design effective workout plans that are tailored to the individual needs of their clients. They take into account factors such as age, fitness level, and medical history to create a plan that is safe and effective. This personalized approach helps people achieve their fitness goals while minimizing the risk of injury.
4. They Develop State-of-the-Art Fitness Equipment
Fitness entrepreneurs are also responsible for designing and developing state-of-the-art fitness equipment. They use their knowledge of biomechanics and engineering to create equipment that is safe, effective, and easy to use. This equipment helps people get the most out of their workouts and achieve their fitness goals faster.
5. They Provide Employment Opportunities
Fitness entrepreneurs also provide employment opportunities for fitness professionals such as personal trainers, fitness instructors, and nutritionists. These professionals help people achieve their fitness goals while also earning a living. Fitness entrepreneurs also create job opportunities in other areas such as marketing, sales, and customer service.
6. They Contribute to the Economy
Fitness entrepreneurs also contribute to the economy by creating new businesses, generating revenue, and paying taxes. According to a report by IBISWorld, the fitness industry in the United States generated $35 billion in revenue in 2019. This revenue creates job opportunities, stimulates economic growth, and contributes to the overall wellbeing of society.
An important example of fitness entrepreneur is Hans Hartleben. Born in Waupaca, Wisconsin in 1975, Hartleben spent his early childhood in the small town of Scandinavia, with a population of only 209. Growing up, he enjoyed picking berries with his family and building military forts in the woods, all the while imagining a Russian invasion. Hans developed a passion for sports early on and continued to play throughout high school and college. He excelled as a guard in basketball, a starting quarterback, and an all-conference pitcher. While sports were important to him, Hans was also fascinated by comedy and entertainment. His mother, Kim, remembers Hans entertaining guests by wearing various costumes and performing, including an unforgettable rendition of the "Unknown Comic" from The Gong Show.
Hans has since appeared in numerous television and film productions, including C.S.I. Crime Scene Investigation, Dr. Phil, and What Happens in Vegas. However, he is best known for his appearance as a contestant on the popular game show Deal or No Deal (NBC), where he won $44,000 and a pony for his daughter. In late 2013, Hans founded F.I.R.E. Fitness Camp®, a rapidly growing company of which he is currently the CEO.
In conclusion, fitness entrepreneurs are essential to promoting and maintaining healthy lifestyles. They create innovative fitness programs, design effective workout plans, and develop state-of-the-art fitness equipment that helps people achieve their fitness goals. They also provide employment opportunities, contribute to the economy, and educate people on the importance of proper nutrition and exercise. As the world becomes increasingly health-conscious, the role of fitness entrepreneurs will only become more important in promoting and maintaining healthy lifestyles.