J'adore Les Fleurs made Buying Flowers a Luxury Experience: Here's How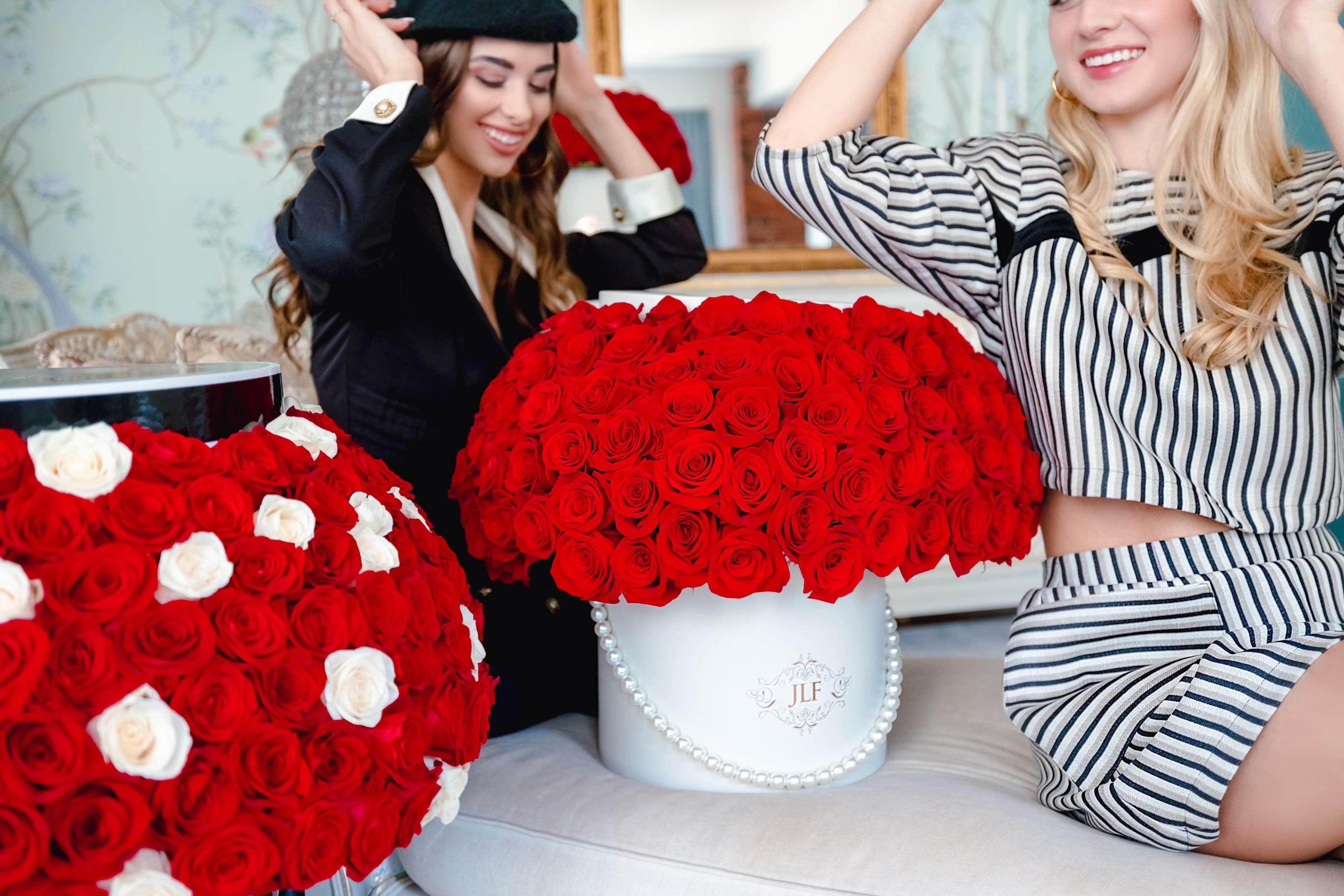 J'adore Les Fleurs (JLF) is the number one option for luxury flower arrangements in Southern California. This company is a trendsetter in the floral industry and has been carrying its legacy & heritage since its inception. They are the originators of the concept of floral arrangements in hat boxes inspired by French fashion and design. 
It started as an ordinary immigrant family-owned corner flower shop named "Sunshine Flowers" in a small Glendale shopping plaza. Margaret, the owner of Sunshine Flowers, her two sons, Chris and Davit, and her two daughters-in-law, Eliza (Attorney at Law) and Alisa (Fashion Designer), wanted to do more with their business than sell flowers. They wanted to revolutionize the flower-giving culture by adding a touch of elegance and luxury to every bouquet and arrangement that came out of their shop. This was when the family began implementing unique and original arrangement methods whenever given a chance. 
The company's French name "J'adore Les Fleurs" means "I love flowers." The family went with this name to give adage to a culture of luxury that inspired them on a family trip to Paris. 
Your Experience at J'adore Les Fleurs will go like this
J'adore Les Fleurs has won the hearts of the people of Southern California, including your favorite celebrities, and it's easy to see why. JLF takes its customers on a sensory journey in all aspects. At JLF, it's everybody's mission to make their community strive to live life with flowers, enhancing their lifestyle with luxury packaging and design. They are upgrading the way we see flowers.
The experience begins when you pass one of their locations on the streets; when they say their motto is "Luxury and Premium," you better believe they mean it. They keep all of their buildings in tip-top shape, making sure they're beautiful from the inside out. As you step inside, you'll be greeted with freshly cut flowers' natural aroma, a beautiful boutique-Esque interior filled with big chandeliers, luxurious sofas, and coffee tables, and most importantly, gorgeous fresh cut flowers at all times. It's such a uniquely curated experience that sets it apart from any other floral shop that you might even forget that you're there to purchase flowers. 
Buying Your First Luxury Floral Bouquet 
At J'adore Les Fleurs, it is imperative that they remain a symbol of luxury, elegance, and excellence. They hold themselves to a higher standard than any other floral shop has, and the proof is in the pudding. Almost All of JLF designs always turn out to be trendsetters. They even inspire others in the floral industry with stylish and elegant designs that are far ahead of their time. It's been said that their ideas have the potential to influence and define trends. This provides inherent value to their business and products. Customers want to be the first to have the latest to give them an edge, and they trust JLF to provide it to them.
To compare, there's a huge difference between your average floral shop and J'adore Les Fleurs, local flower shops usually convince the customer to buy a pre-made product. This forces the florist to dictate their opinion and vision on the customer without any input from the customer and over-sell a higher-priced product with a great disregard to the customer's budget. At JLF, they only have made-to-order arrangements. JLF works with the customer's vision while advising them, showing them their designs, and considering their budget. 
Now what sets them apart at JLF is the mindset and vision for all things premium and grand that goes into every product they produce. They have established themselves as the number one luxury floral shop in Southern California, and they earned that reputation from their family and employees, spending a great deal of time and energy to make sure every detail of their final product is perfect, from the initial concept to the final arrangement.
It's easy to see why customers continuously buy from JLF for its use of elaborate techniques when composing arrangements, high-quality packaging, and detailed designs. Pair that with phenomenal customer service, and you have a fantastic business that caters to the world of luxury down to the average individual. They hate saying no! Whether it's a crazy design idea the customer has or any customization- they DO IT! They are capable of creating almost anything! The JLF Specialty Collection was made just for this! 
Once You Experience J'adore Les Fleurs; You Can't go Back 
If you value having elegance and having a genuinely premium product, there's a good chance a bouquet from J'adore Les Fleurs is for you. To this day, they have managed to maintain their values and heritage from their inception as a small corner flower shop. You can always expect fresh, high-quality flowers sourced straight from the farms, innovative designs, and impeccable service. So the next time you're buying flowers in Los Angeles or Las Vegas for that special someone in your life, or looking to create a luxurious ambiance in your home, remember your friends at J'adore Les Fleurs for the freshest flowers available on delivery. 
Affordable iced out jewelry at Gotta Jewelry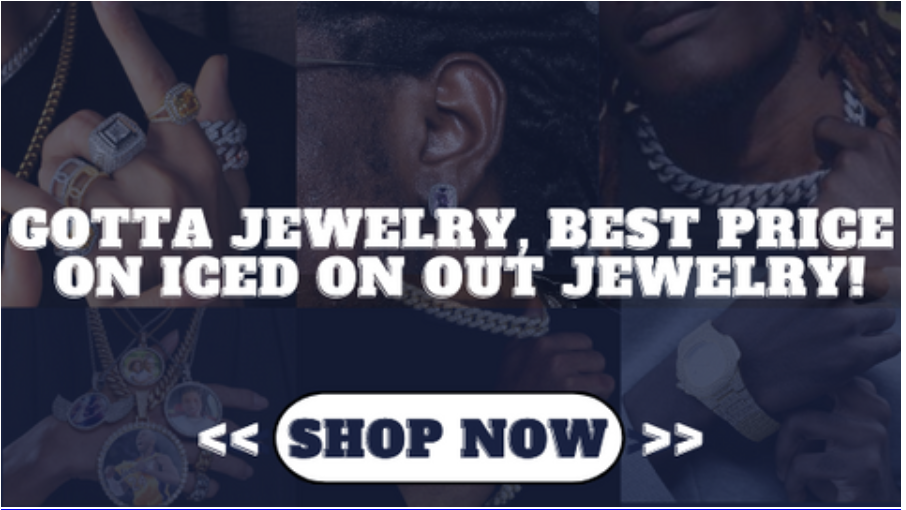 Gotta Jewelry is the best place to buy iced out jewelry. They have a wide selection of affordable bracelets, watches, pendants, chains, and more. Their jewelry is made with high quality materials and craftsmanship, so you can be sure that it will last. They also offer free shipping on all orders, so you can get your iced out jewelry delivered right to your door.
From 3A+ at 5A+ cz iced jewelry
Gotta Jewelry's goal is to provide the best quality cz iced jewelry at the most competitive prices. They offer a wide range of products, from 3A+ to 5A+ cz iced jewelry, so you can find the perfect piece for your needs. Their products are made with the highest quality materials and craftsmanship, so you can be sure that you're getting the best possible value for your money.
Whether you're looking for a new piece of jewelry for yourself or a gift for someone special, Gotta Jewelry has something for everyone. Check out their website today to see their full selection of products.
Also, you will find a collection with a wide choice of jewelry, and pendants that they can customize to your liking. The customization takes between 15 and 20 days, with free delivery.
Why is Gotta jewelry underpriced ?
First, Gotta Jewelry is underpriced because they use a direct-to-consumer business model. This means that they cut out the middleman and sell their products directly to consumers. This allows them to keep their prices low while still providing high-quality products.
Second, they sell mostly online, so they don't have the same costs associated with brick-and-mortar stores.
Finally, they don't spend a lot on advertising, so they're able to pass those savings on to their customers. All of these factors allow Gotta Jewelry to offer iced out jewelry at very affordable prices. So if you're looking for a great deal on iced out jewelry, be sure to check out Gotta Jewelry. You won't be disappointed.
Their slogan is "value yourself!"
Gotta Jewelry is all about helping you feel your best. They believe that everyone is beautiful, no matter what her budget is. That's why they offer a wide range of affordable jewelry, from everyday pieces to special occasion items. They want you to feel confident and stylish, without spending a fortune.
So next time you're looking for that perfect piece of jewelry, remember Gotta Jewelry. Their slogan is "value yourself!" because they believe that you're worth it.
Gotta jewelry, value yourself!