Spotlight Summer 22: Ebony Brown The Celebrity Stylist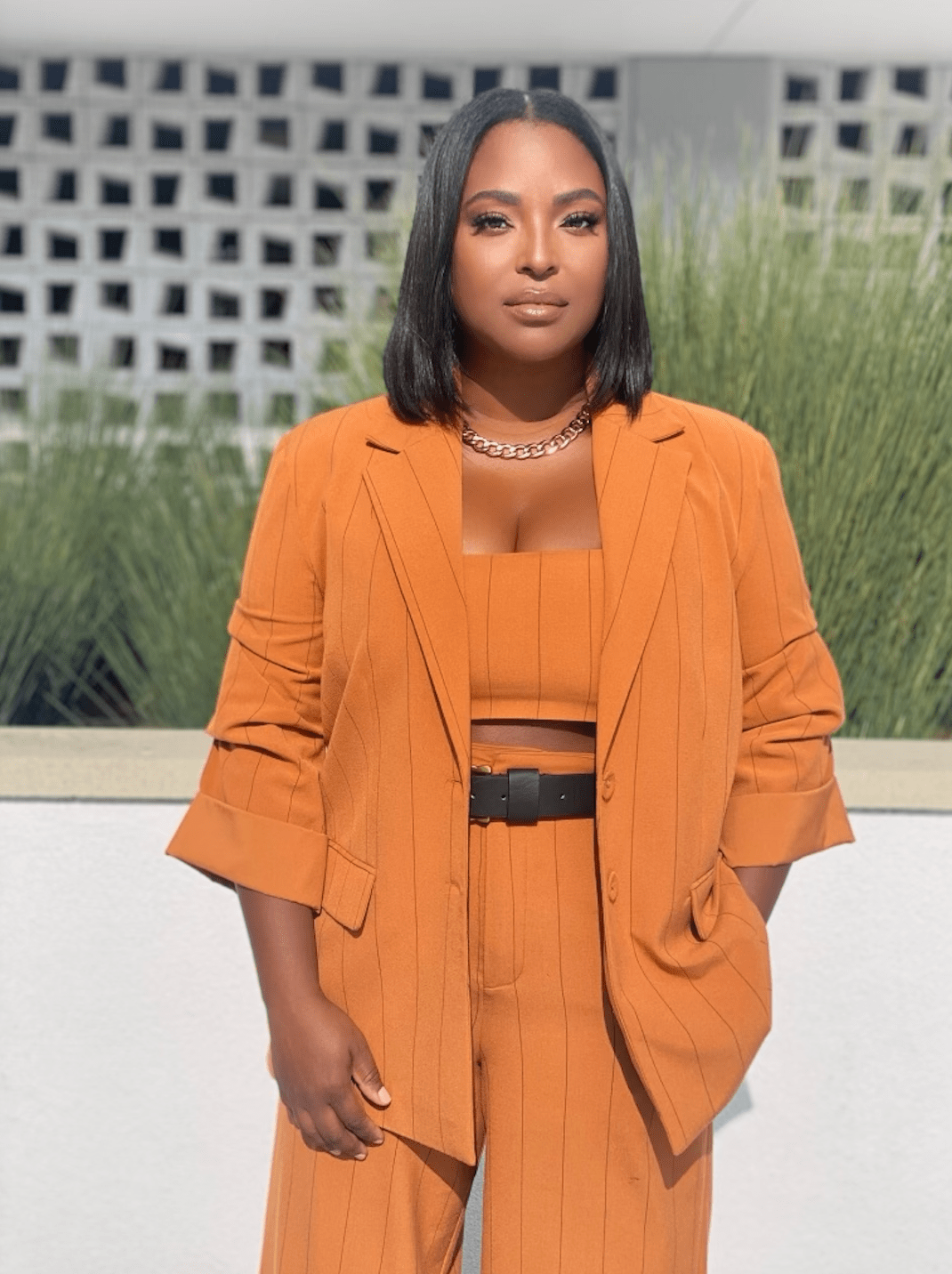 Have you ever wondered why your styling career is not working out? Or better still, have you ever wanted to hear of a real-life story of "from grass to grace"? Having been born and brought up in Detroit, Ebony Brown is a Celebrity stylist who has had tremendous challenges before eventually having a breakthrough in her career and life. Her life hasn't been a walk in the park as she had to step over crackheads to go to school and stand in food stamp lines just like any ordinary African-American girl. Ebony didn't grow up in Hollywood or have any entertainment connections, and at some point, in life, her parents were on drugs and later within the federal prison system. She is indeed a force to reckon with as she stood against all these odds to be the admirable industrious woman she is today. She didn't give up on her dreams, and her resilience and determination helped her rough up all the challenges and eventually move to New York to become a songwriter. As a writer, Ebony Brown excelled hugely. Her success is unsurprising given that she has been writing since she was a child and was even published when she was only five years old. Ebony's passion is truly admirable.
In the words of Lupita Nyong'o, "No matter where you are from, your dreams are valid." Ebony's dream was indeed valid as she came a long way before starting to see the fruits of her labor. Her successes are hard-earned, and the efforts that she has put in place to propel her career to greater heights are unsurmountable. For a lady, Ebony is a strong proponent in the respective industry, and her passion for whatever she puts her mind to is unquestionable. While in New York working with artists, the execs would ask her to style the clients, but she turned the offer down for three years. Realizing that she might be sitting on her blessings, she pursued fashion styling. This was the start of her success in the fashion styling industry. As a costume designer, her first client became Faith Evans, a woman she was writing songs with as a songwriter. After realizing that all the fashion industry needed was passion, resilience, hard work, and commitment, she later joined The Costume Design Union and even started working with world-class brands like McDonald's, Nike, Adidas, Ford, just to mention a few.
One may think that Ebony's struggles ended when she had a breakthrough in the songwriting and fashion designing industry. Far from it, Ebony Brown had to deal with pay inequalities between black and white stylists. Even amid a racially charged society, Ebony fought hard to get better pay. Her resilience and push for better pay finally paid off when she started getting better pay. While gaining popularity in the fashion styling and design industry is complex without proper connection, Ebony Brown is living proof that it is possible to pursue dreams and become among the most successful people only seen on tv. Ebony's works speak for themselves. She has had some significant accomplishments, including being notified by the Rock and Roll Hall of Fame for the songs that she had written with Faith and had Notorious B.I.G listed. Ebony's success has seen her work for Beyonce's mother, Mrs. Tina Knowles Lawson. She's also worked with notable personalities in the entertainment world like Halsey, Faith Evans, Camilla Cabello, Nicole Scherzinger, Britney Spears, Miguel, Young Thug, Kanye West, Sanaa Lathan, Syd the Kid, Kali Hawk, Maya Lynne Robinson, and George Lopez.
To inspire young and talented fashion stylists, Ebony came up with an online course known as the Celebrity Style Academy (CSA). With CSA, Ebony aims at teaching young vision-oriented individuals the do and don'ts in the fashion styling industry as well as helping others grow to the levels that she has produced. Ebony's online course under CSA also aims at teaching young talented stylists how to earn themselves a promising working career in the industry and become among the best. In the words of Ebony, "It is never too late to start pursuing goals in life. "The struggles that Ebony Brown has gone through will be instrumental in shaping the thinking of young talented stylists to be resilient and committed to their goals in life. Ebony's online course will bridge the gap between poverty and success for young talented fashion stylists and designers. Her commitment to changing the fashion industry shows the kind of person, a leader, and a role model. Coming up with something is one thing, but working hard to make that dream and vision into a reality can be the hardest thing to endure. Ebony continuously presents new creations, updates, and detailed work through her websites, www.ebonybrownstyle.com and www.fashionbyfearless.com. Furthermore, any and all updates of Ebony's life can be seen by the masses on her bolstering and invigorating Instagram handle, @ebonybrownstyle. Ebony's story is truly an inspiration to fashion stylists or songwriters and other young entrepreneurs in different industries.
It is evident that a person's background does not define who they become in life but the little effort they put in to endure challenges and become successful. Each person belongs. The story of Ebony is a trustworthy source of inspiration to young talented stylists. Ebony's success can hugely be attributed to the fact that she never took no for an answer and never gave up on all her aspirations in life. Anyone can become all that they aspire to become. Ebony's success journey is admirable and inspiring because no matter where one comes from, all dreams are valid.
Who Should Consider Buying a Universal Life Insurance Policy?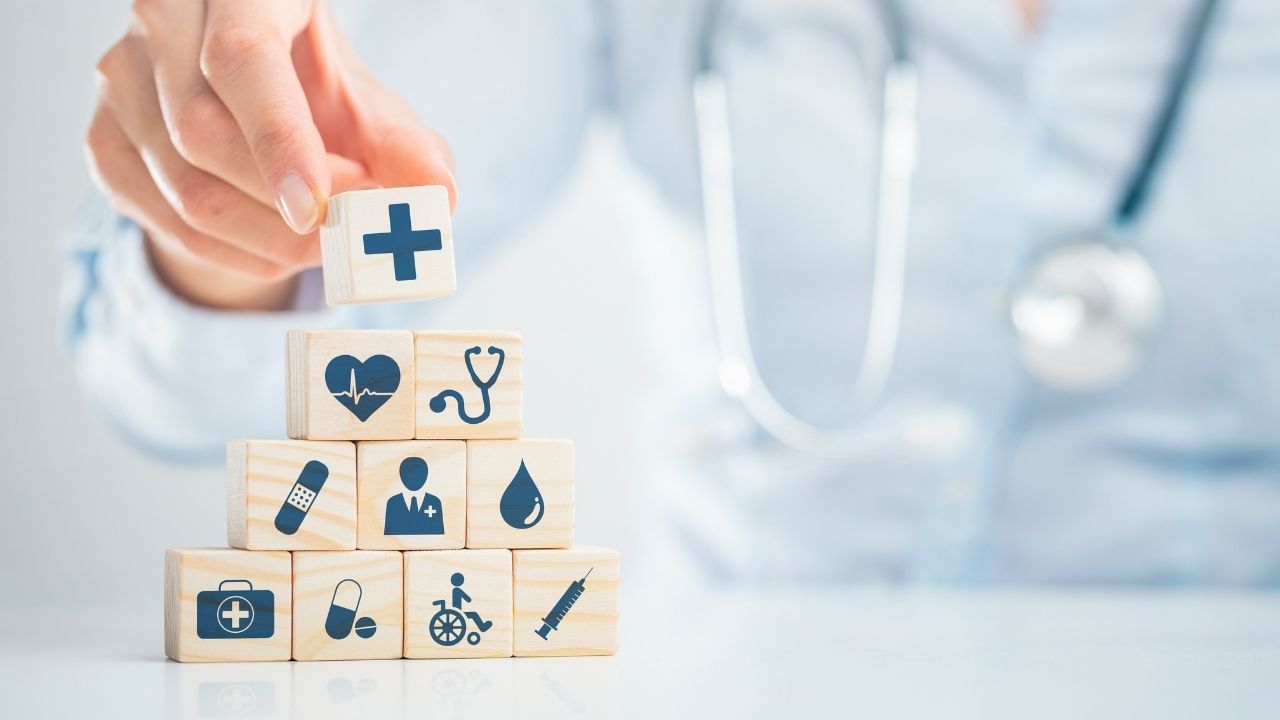 Universal life insurance is a type of permanent life insurance policy. That means it covers you for life and comes with a cash value growth component. Once you build enough cash value, you can withdraw from or borrow against it. You also receive the full value minus surrender charges if you surrender the policy. Universal life insurance also lets you increase your death benefit or decrease your premiums, providing you with more flexibility.
All these features make universal life insurance a good potential investment for many types of people. With that in mind, this article will cover several circumstances where getting a universal life insurance policy can be helpful.
1. Those who need lifelong coverage
Universal life insurance offers lifelong coverage as long as you stay current on your premium payments. That means, unlike with term life insurance, you don't need to worry about your policy expiring.
Another benefit to lifelong coverage is that you can lock in your premiums for the rest of your life. Life insurance premiums rise with age, but once you buy life insurance, your premiums remain fixed unless you adjust them within your policy.
2. Parents with multiple children
Raising a child can cost an average of almost $13,000 per year. Plus, parents may have to save money for each child's college education. This can make it challenging for one parent to raise multiple children if their partner passes away — even if both partners earn incomes.
Universal life insurance can help alleviate      these worries. If you pass away, your partner will receive a substantial death benefit to replace your income, pay off debts, and set aside money for the future.
Thanks to the cash value, universal life insurance can also help you raise your children even if you don't pass away. Over time, your cash value may grow quite large. You can withdraw from or borrow against it at favorable terms and low rates. This offers you the funds to pay for family expenses and potentially cover your children's college educations. Finally, if you ever need to change coverage to save money on premiums or up your death benefit, universal life insurance lets you do that.
3. Those who want to build wealth
A universal life insurance policy's cash value can offer a source of wealth for policyholders. As mentioned, you can withdraw from it when it grows large enough, although you must be aware of any tax consequences. Y     ou can also borrow against it at low rates. However, you must make sure the loan balance doesn't grow larger than the cash value, or the policy could lapse. Finally, if you decide you no longer need life insurance and surrender the policy, you can receive all of your cash value minus surrender charges.
In any case, this cash value can offer a significant source of wealth when used wisely. You could use the proceeds to refinance or pay off debt, supplement your retirement funds, make large purchases, travel, and more.
The bottom line
Universal life insurance can fit many people's needs. It offers lifelong coverage, which allows you to get a policy early and lock in premiums without worrying about coverage expiring.
Families with many children can find it useful as well. You can rest assured that your partner and children will be protected if you pass away. Plus, you can use the cash value to help cover childcare costs and future expenses, like education.
Finally, anyone who wants to build wealth could find universal life insurance helpful. You can withdraw or borrow from the cash value to travel, pay off debt, boost your retirement funds, and more. So, consider looking for universal life insurance if any of these describe your situation and financial needs.