Jalen McMillan, the Epitome of Talent and Versatility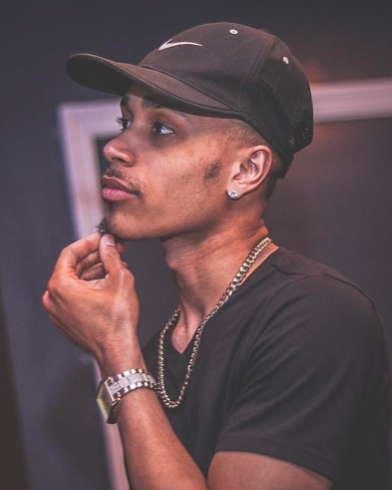 Every human being is born with something that differentiates them from the other. Some people are great teachers, some people are exceptionally good at sports, some people are straight-A students, some are amazing actors, and some people are born singers.
Recognizing a talent is one thing, and being passionate about it and taking it to greater extents is another. Not everyone is courageous enough to make a difference in their respective industries with their passion. And not everyone uses their talent the right way either. One such outshining example is Jalen McMillan, the African American rapper who is not only known for his talent, but also for putting it to the right use.
Being a part of the music industry requires a lot of hard work, dedication, and ceaseless efforts to reach the top. And all three criteria have been seamlessly met by the brilliantly talented, Jalen.
However, the one important thing that most people fail to acknowledge is that when someone is a part of the music world, there is also a lot of competition, and to make sure that one stands out from the rest of the artists and steals the spotlight is versatility. Most artists these days are only played by a limited number of fans or those who have an interest in the artist's respective genre. But real success and recognition can only be earned when an artist who writes and sings Pop Rock songs is also played and admired by someone who listens to Country songs. But again, not everyone has the ability to do so.
Born on December 24th 1994, Jalen McMillan is one of the very few rappers around the globe who is known for entertaining a large crowd of audience. And all of his songs are proof that his true gift is not rapping those lyrics, but it is versatility.
The talented mind, 25-year-old rapper-singer, and songwriter has a unique vibe to his songs. Jalen's songs are like an endless wordplay and a reminder that songs are not just words, instead, they are a reflection of the artist's personality. With Jalen, getting to know the tunes and what the track is all about is not really a struggle. His songs range from sizzling and saucy or ultra-hard and peppy, almost frantic as he fires off verses.
May 17th of last year gave the music world three amazing tracks from Jalen to cherish. The artist released an EP album, Triple Threat, which included three tunes entitled 'Azz Back,' 'Call My Name,' and 'Nykee.' The artist also released a bonus track,'Keep it 1000.'
Jalen's 'Call My Name' went instantly viral on Soundcloud. The song was created by ThaiBeats,  and received a lot of buzz and radio drama from DJ's in Tallahassee. It was mixed and mastered in Goldie Sound Productions. In the track, Jalen weaves easily from rap mode into a whispery chorus with an upbeat R&B groove.
'Azz Back' was anticipated as the hottest song of the summer by experts, with renowned blogs and Spotify playlists picking up the track instantly after its release. The song was mixed and mastered by Goldie Sound Productions as well, and created by Fly Melodies, including co-production by Jalen himself. Azz Back also had a music video which was directed by Dream Above 561 and co-directed by CrisMaejorBeats and Jalen McMillan. The video features Jalen with Instagram models at a party, riding jet skis, and performance in a private airport.
The album's third track, 'Nykee,' was also created by famous Melodies and featured the hot Tallahassee rapper, Bachi. Triple Threat's bonus track, 'Keep it 1000,'  was created by Jalen, Othello Beats, and WeDreaming Beats.
Soon after, Jalen released his album, Welcome To Inferno, comprising 11 tracks. The artist said, "Inferno comes with new songs in which I rap, sing, and handle the production of each track. I'm 25 now with a family to support & I'm hungrier & hotter than ever! This project is me giving it my all & it's only the beginning, so welcome to my madness, the Inferno."
The album's track, No Cap featuring DJ PLAE, gained immense recognition worldwide and has more than 50 million streams on Spotify. All songs in the album are representative of his one of a kind timber voice and an insanely impressive vocal range.
Amid all the pandemic crisis, the artist, again, brought the world back to life with his wildly cool tracks, 'Motivated' and 'Orgasm.' The track Motivated is a collaboration with Dj PLAE, while Orgasm is an interlude. The two new tracks are takes from STUNNA, which is expected to be McMillan's debut major release. It also includes "Motivated" merch.
Jalen says, "I want to give the fans, who have been so good to me, something to be happy about & motivate them, despite these difficult times. I want you to take these experiences and grow. A pandemic can and will not stop us."
Discovering The Influence of Jazz and Soul in Hip-Hop Sampling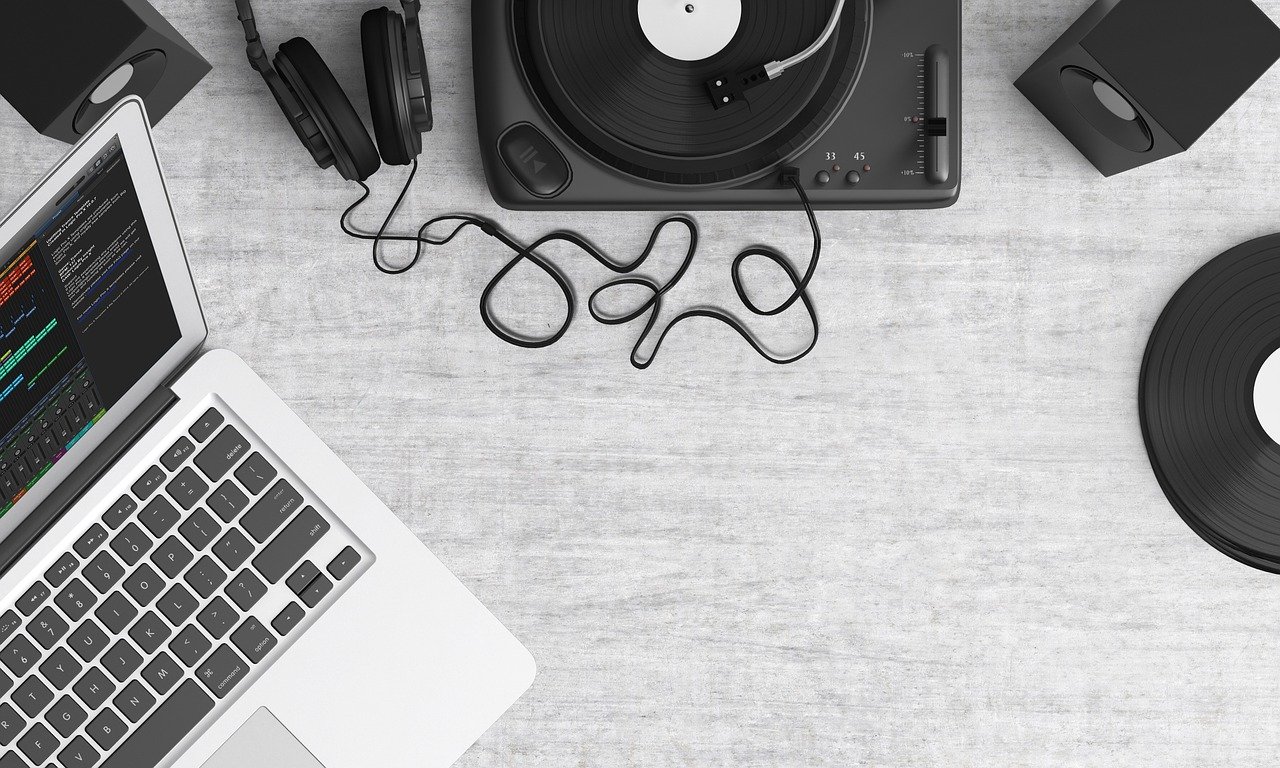 Hip-hop music has taken over the world since its ascension from the streets of the Bronx in New York City. Characterized by its unique blend of poetry, rhythm, and beats, hip-hop has produced some of the world's most iconic musicians and songs. One of the hallmarks of hip-hop music is its creative sampling techniques, which involves using snippets of music from old records to recreate new sounds. But where do these samples come from? And what has been the major influence behind hip-hop sampling?
The answer is jazz and soul music. In this blog post, we'll put jazz and soul music under the microscope as expert Benjy Grinberg explores how these genres have influenced hip-hop sampling.
Jazz Music Influence On Hip-Hop Sampling
Jazz music was a major inspiration behind the early days of hip-hop music. Jazz music was all about improvisation and freestyling, which is very much in the DNA of hip-hop. In the early days of hip-hop, DJs often looped beats from jazz records to create breakbeats, which became the building blocks of early hip-hop music. One of the most sampled jazz artists in hip-hop is none other than the legendary saxophonist John Coltrane. Coltrane's music has been sampled in countless hip-hop songs, and his influence can be felt in the music of many hip-hop icons, including Wu-Tang Clan, Nas, and Kendrick Lamar.
Soul Music Influence On Hip-Hop Sampling
Soul music, on the other hand, was all about emotion and expression. The raw, unfiltered passion of soul music was aptly captured in the sampling techniques of early hip-hop producers. One of the most sampled soul artists in hip-hop is James Brown. Brown's unique blend of funk, soul, rhythm, and blues has been sampled in countless hip-hop tracks. Brown's "Funky Drummer" has become one of the most iconic samples in hip-hop and has been used by everyone from Public Enemy and Run-DMC to Dr. Dre and Kanye West.
Jazz And Soul Music As A Source Of Inspiration For Hip-Hop Sampling
As hip-hop music evolved, so did its sampling techniques. Producers and artists began to look beyond just using samples to create beats but also as a source of inspiration for their lyrics and melodies. Jazz and soul music became fertile ground for this kind of experimentation. Artists like A Tribe Called Quest, De La Soul, and The Roots infused jazz and soul samples into their music, not just for the danceable beats but also to add depth and richness to their lyrics and melodies.
Other Examples Of Jazz And Soul Sampling
Hip-hop's rich history is peppered with countless examples of jazz and soul samples. Some of the most iconic tracks in the genre owe their existence to these tried-and-true sources. One example of hip-hop greatly influenced by these genres is "N.Y. State of Mind" by Nas. The track samples Joe Chambers' "Mind Rain," featuring a haunting and soulful beat with Nas's gritty and introspective lyrics. Another iconic track that has sampled jazz is "Electric Relaxation" by A Tribe Called Quest. The track heavily samples Ronnie Foster's "Mystic Brew," creating a hypnotic and smooth rhythm that complements Q-Tip and Phife Dawg's playful yet insightful lyrics. These songs and many more showcase the versatility and creative genius of hip-hop producers who have skillfully incorporated jazz and soul samples to create a new wave of music.
Final Thoughts
In conclusion, jazz and soul music have significantly influenced hip-hop music. Jazz represents the improvisational spirit and freestyling DNA that runs through hip-hop music, while soul represents the raw, unfiltered emotions that hip-hop music embodies. Jazz and soul music have been sampled and used as inspiration by countless hip-hop producers and artists, and their influence can be felt in the music of some of hip-hop's most iconic names, from Wu-Tang Clan, Nas, and Kendrick Lamar to Public Enemy, Run-DMC, Dr. Dre, and Kanye West. According to Benjy Grinberg, without jazz and soul music, hip-hop music would not be what it is today – a global phenomenon that has influenced not just music but also fashion, art, and culture.