Jalen McMillan, the Epitome of Talent and Versatility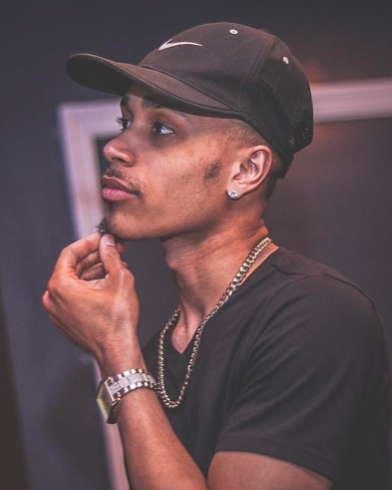 Every human being is born with something that differentiates them from the other. Some people are great teachers, some people are exceptionally good at sports, some people are straight-A students, some are amazing actors, and some people are born singers.
Recognizing a talent is one thing, and being passionate about it and taking it to greater extents is another. Not everyone is courageous enough to make a difference in their respective industries with their passion. And not everyone uses their talent the right way either. One such outshining example is Jalen McMillan, the African American rapper who is not only known for his talent, but also for putting it to the right use.
Being a part of the music industry requires a lot of hard work, dedication, and ceaseless efforts to reach the top. And all three criteria have been seamlessly met by the brilliantly talented, Jalen.
However, the one important thing that most people fail to acknowledge is that when someone is a part of the music world, there is also a lot of competition, and to make sure that one stands out from the rest of the artists and steals the spotlight is versatility. Most artists these days are only played by a limited number of fans or those who have an interest in the artist's respective genre. But real success and recognition can only be earned when an artist who writes and sings Pop Rock songs is also played and admired by someone who listens to Country songs. But again, not everyone has the ability to do so.
Born on December 24th 1994, Jalen McMillan is one of the very few rappers around the globe who is known for entertaining a large crowd of audience. And all of his songs are proof that his true gift is not rapping those lyrics, but it is versatility.
The talented mind, 25-year-old rapper-singer, and songwriter has a unique vibe to his songs. Jalen's songs are like an endless wordplay and a reminder that songs are not just words, instead, they are a reflection of the artist's personality. With Jalen, getting to know the tunes and what the track is all about is not really a struggle. His songs range from sizzling and saucy or ultra-hard and peppy, almost frantic as he fires off verses.
May 17th of last year gave the music world three amazing tracks from Jalen to cherish. The artist released an EP album, Triple Threat, which included three tunes entitled 'Azz Back,' 'Call My Name,' and 'Nykee.' The artist also released a bonus track,'Keep it 1000.'
Jalen's 'Call My Name' went instantly viral on Soundcloud. The song was created by ThaiBeats,  and received a lot of buzz and radio drama from DJ's in Tallahassee. It was mixed and mastered in Goldie Sound Productions. In the track, Jalen weaves easily from rap mode into a whispery chorus with an upbeat R&B groove.
'Azz Back' was anticipated as the hottest song of the summer by experts, with renowned blogs and Spotify playlists picking up the track instantly after its release. The song was mixed and mastered by Goldie Sound Productions as well, and created by Fly Melodies, including co-production by Jalen himself. Azz Back also had a music video which was directed by Dream Above 561 and co-directed by CrisMaejorBeats and Jalen McMillan. The video features Jalen with Instagram models at a party, riding jet skis, and performance in a private airport.
The album's third track, 'Nykee,' was also created by famous Melodies and featured the hot Tallahassee rapper, Bachi. Triple Threat's bonus track, 'Keep it 1000,'  was created by Jalen, Othello Beats, and WeDreaming Beats.
Soon after, Jalen released his album, Welcome To Inferno, comprising 11 tracks. The artist said, "Inferno comes with new songs in which I rap, sing, and handle the production of each track. I'm 25 now with a family to support & I'm hungrier & hotter than ever! This project is me giving it my all & it's only the beginning, so welcome to my madness, the Inferno."
The album's track, No Cap featuring DJ PLAE, gained immense recognition worldwide and has more than 50 million streams on Spotify. All songs in the album are representative of his one of a kind timber voice and an insanely impressive vocal range.
Amid all the pandemic crisis, the artist, again, brought the world back to life with his wildly cool tracks, 'Motivated' and 'Orgasm.' The track Motivated is a collaboration with Dj PLAE, while Orgasm is an interlude. The two new tracks are takes from STUNNA, which is expected to be McMillan's debut major release. It also includes "Motivated" merch.
Jalen says, "I want to give the fans, who have been so good to me, something to be happy about & motivate them, despite these difficult times. I want you to take these experiences and grow. A pandemic can and will not stop us."
Moy Baun is New York's Next Star
Moy Baun is an artist from Queens, New York, and he's climbing his way to the top of the music scene. His unique style takes inspiration from both reggae and hip hop. With a consistent and creative approach, he has been able to grow his following day by day. His latest single, "Chances", is gaining traction on Youtube and is looking to hit one hundred thousand views soon.
Moy Baun had his start in music as a DJ, but later on, he decided to become a rapper. He says that music is a form of therapy that has helped him through some of his most difficult moments and hopes to help others feel a sense of appreciation and motivation no matter what they are facing.
Growing up in Queens with his mother was no easy task, but he is grateful for his experience as it made him the man he is today. He's a go-getter, he knew that if we wanted to be successful in life, he would have to take a chance. To this day, he remains positive and is appreciative of what he has: " You gotta focus on the blessings you got and the positivity that's around you. There are always people who have it worse than you do, so be grateful and take advantage of the opportunities you do have."
"Chances" take you through his journey of success and describe the ups and downs of life. His success goes to show that if you are willing to take the risk and believe in yourself, it will pay off. Keep an eye out for Moy Baun, his unmatched energy, original flow, and hustle will keep him on the music scene for a long time.