John Jay, the Hype Stirrer in the R&B and Pop Music Sphere Making his Childhood Dream Come to Life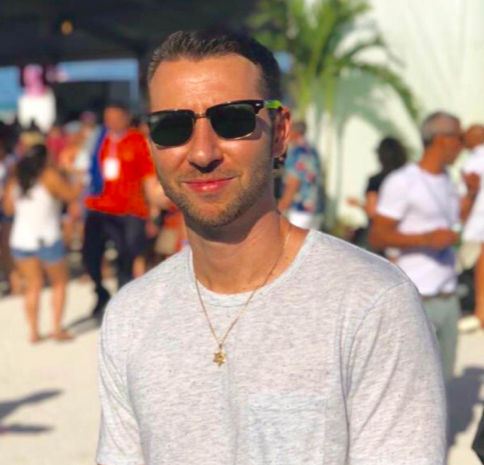 Every person is born with some sort of dream to make a difference in the world using their skills or interests. For some people, the dream is to teach, some people dream of becoming a top-class sports player. Some people dream of becoming a doctor, while for some people the dream is to become musicians or singers.
Dreaming is one thing, but having the courage and motivation to take that dream to greater extents is another, and not everyone is brave enough to do so. Outshining everyone else, John Jay was a dreamer who worked hard and paved his way to the top. This rising Pop and R&B sensation is stirring hype in the musical sphere.
THE DREAM TO BE PART OF THE MUSIC INDUSTRY 
John Jay was born in New York on 24th February 1987, but shortly after opening eyes in the world, his family moved to Miami, where he grew up. Living in a state that is known for its talented music artists, and growing up in a family where every person was interested in making new sounds and music that caught everyone's attention no matter the age difference, John found himself very interested in music. When he turned nine years old, he began producing and playing classical music. He also learned how to play the piano!
With his interest in music in full bloom, his dream to become a musical artist also started to ignite. Being influenced by his friends and family, John was sure that this was what he wanted to do for the rest of his life. John had had heavy influences in the electronic and dance music genre along with Hip-Hop and R&B scene, which is a huge part of Miami. Listening to two opposite genres, John decided to merge the two and create unique music that ould attract a large crowd of audience. His aim was to make music that people would be able to relate to.
TAKING HIS DREAM TO REACH THE TOP
After struggling and working hard to collect sources and skills to make a mark in the music industry, John founded a record label, Independent Hits. Since the record was new to the industry, nobody wanted to work under it, so John built his own platform and let all of the artists who were in need of help come to him.
For quite a long while, there were no submissions, and the years were slow and tough. Eventually, submissions started coming in, and John realized that there were so many underrated and talented artists. They had no help in promotions or gaining visibility. That is when John decided he wanted to help the underrated artists, and his label came to life. He decided to help promote music that was new and undiscovered to audiences, that those artists would have never seen or be able to get in front of.  From then on, the label became one of the largest playlist networks, and he started working and getting request for more established and bigger artists.
As of today, Independent Hits is one of the largest playlist networks and labels with a growing music catalogue and has over 200+ playlists, 10+ million Spotify followers, and 6 million monthly listeners. The genres include POP, R&B, Hip hop, Electronic, Lofi and Chill. 
At the same time, John also began recording songs. On October 3rd 2019, John Jay released his first single, Best Life. The same year, he released four other singles, Lowkey, Bring That Close, Run, and So Numb. John's songs are Sounds are recognized and influenced by The Weeknd, Benny Blanco, Hasley, H.E.R., SG Lewis, Post Malone, Drake, Zayn, Bazzi, and Khalid.
On 24th January of the current year, John's first album, Jaded, was released, with a total of 9 Songs. His songs reached over 10 Million streams on Spotify. The album was followed by a beautiful single, Don't Fade Away, released on 31st January 2020. John also released two other songs, which are a collaboration with Courtney Bennett, Lifetime, released on 24th April 2020, and Back To You, released on 8th May 2020.
As of today, the artist has recently worked and released music with Jean Deaux, Jahkoy, and NEVRMIND. His track, Eastside (feat. Kyan Palmer), is scheduled for release on 19th June 2020!
John Jay's story is a motivational narration for anyone who requires self-confidence and belief that with a little patience and a whole lot of passion, anything is possible!
Crafting Excellence: Vidyut Xavier's Journey from Assistant Choreographer to Dynamic Actor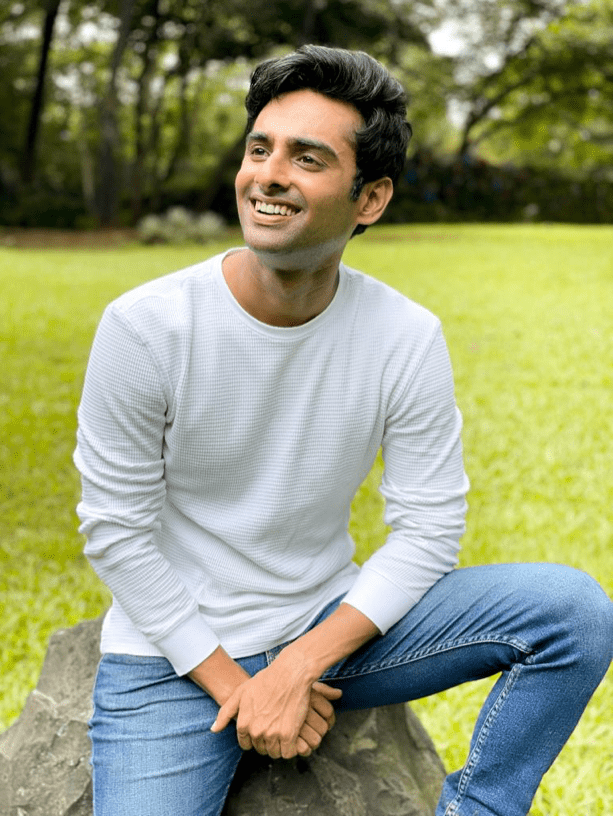 A fresh new face has arisen in Hindi cinema, where extravagant performances frequently take center stage, mesmerizing viewers with his genuineness and adaptability. The definition of brilliance in the acting industry has been redefined by rising star Vidyut Xavier, who has had a remarkable career. From his humble beginnings as a choreographer's assistant to his acting work, Xavier's journey is inspiring.
The journey of Xavier began at the center of the Hindi film industry. He was already a part of the film industry because he was the son of renowned cameraman Thomas A. Xavier and had a mother named Swati Xavier, a well-known costume designer. He strongly connected to the filmmaking tradition, which fueled his desire to leave a lasting impression.
His ascent began with a role many wouldn't consider glamorous: background dancer and assistant choreographer. Under the guidance of Rekha Prakash, Xavier has learned the art of movement and rhythm, setting the stage for his future success as an actor. This early exposure to performance nuances laid a strong foundation for the authenticity that would later become his hallmark.
His commitment to constant growth was a defining characteristic of Xavier's development. He pursued a mass media degree to add intellectual rigor to his creative endeavors. His combination of intellect and creativity gave him a distinctive viewpoint that he would later apply to his acting roles.
Xavier's entry into the television industry was made possible by the show "Dhadkan Zindaggi Kii." He received praise for his natural acting technique in a field that is sometimes noted for its theatricality because his portrayal of Dr. Abhay Sathe struck a deep chord with the audience. The program allowed Xavier to emerge as an aspiring actor by displaying his aptitude for giving characters nuance and authenticity.
Xavier served as an assistant director in "Dabbang," a seamless transition from television to movies from which he learned different aspects of what goes behind the screen. His ability to approach his profession in various ways demonstrated his commitment to participating in all facets of his endeavors.
With parts in shows like "Mahabharat" (TV) and "Pavitra Bhagya," where he continually demonstrated his range as an actor, Xavier's career continued to flourish. Notably, his music video "Jeene De" gave his artistic resume a new depth and demonstrated his adaptability outside the boundaries of conventional acting.
Vidyut Xavier stands out as a welcome example of an emerging talent who can change the way in a field dominated by well-known actors. His transformation from a dynamic performer to a choreographer's assistant inspires struggling or upcoming artists by highlighting the value of sincerity, hard effort, and humility. He solidifies his reputation as a young actor who is skilled in acting, dancing, and performing his own stunts and brings a genuine charm to every job.
Xavier's journey has begun, and he is gradually rising towards being extremely successful. He carries all the skills and talents it takes to be a star. He is ready to leave a lasting legacy based on excellence, authenticity, and the unrelenting pursuit of his dreams, thanks to his perseverance, passion, and dedication to his trade.