Jamil Abiad Working To Grow Basketball Training Empire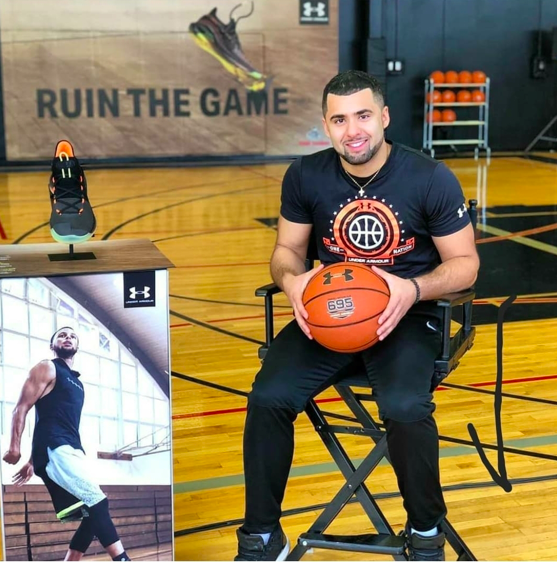 Serial entrepreneur Jamil Abiad is continuing to make waves in the booming Canadian basketball scene with a wide array of different programs. He has an impressive portfolio of ex-students under his belt, establishing him as a renowned global basketball coach and trainer who has personally competed in Canada's college basketball circuit as well as professionally overseas.
Playing professionally in Lebanon, Jamil got the opportunity to train with and learn from some ex- NBA players,  and has had the opportunity to learn from other high level trainers. As both a player and a trainer, Jamil learned a great deal from these experiences and has since trained athletes who have gone on to achieve great things.
While overseas playing basketball, Jamil also explored his passion for video production and editing that started when he was creating compilations of his own match highlights as a college player. This eventually led to the creation of 'Next Level Media', his very first business that is focused around helping other athletes promote themselves for selection by coaches. This is just one of the several successful enterprises Jamil has founded since he stopped competing professionally.
Two of his other ventures include the U17/U19 boys basketball program Team Believe as well as NL Fitness. Through both of these programs, Jamil passes on the experience and expertise he's developed to young and aspiring athletes.
During the time that he played at a professional level, Jamil was able to develop and perfect his training system. This training system is based on Jamil's unique philosophy, and he believes it is the best method for preparing a player's mind and body for the rigors of competitive play.
Not only does Jamil provide practical training, he mentors and motivates his students too. In fact, the basketball veteran often undertakes speaking engagements where he talks about some of the essential skills that he learned through competition that apply to other aspects of life, such as time management, leadership, self-discipline, and the ability to overcome adversity.
Jamil acknowledges that competing as a professional athlete in any sport requires not only routine training but a strong mental focus. This mental focus needs to be worked on just like any specific skill a player has, and this is something that Jamil talks about and works on with his students.
Since the NBA championship win of the Toronto Raptors, Canada's interest in basketball has skyrocketed. A new generation of young Canadians is now exploring basketball both for recreation and for competitive play.
Jamil was already a successful basketball trainer by the time the Raptors won and has been lucky to be at the heart of this new surge in player interest. Junior and senior basketball athletes can benefit greatly from Jamil's expertise.
Overall, Jamil is on-track to complete his goal of helping young athletes develop confidence in their abilities and become highly competitive basketball athletes. Only time will tell what the next big move for Jamil Abiad will be.
Tim Tebow signs for Jacksonville to get back into NFL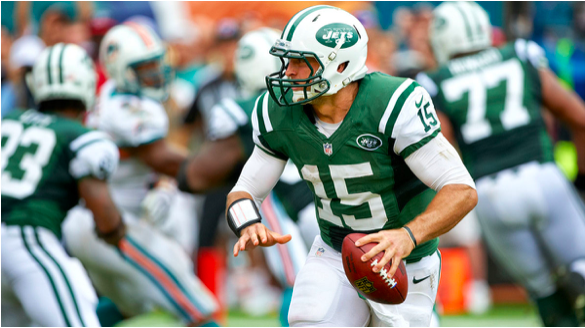 Tim Tebow is now finally back to the NFL, an announcement that was made on 20th May 2021 after signing up with Jacksonville Jaguars. According to Ian Rapoport, an NFL Network Insider, Tim signed a $920,000 contract for one year. However, the contract does not guarantee any money.
The last time that Tebow played a regular-season game was 2012 and the terms of the contract are no surprise to those who understand the NFL. He is now getting a chance to revive his football career under the stewardship of his former college coach Urban Meyer.
From @NFLTotalAccess: The #Jaguars didn't guarantee Tim Tebow anything. Just a chance. pic.twitter.com/kniRh3rNsu

— Ian Rapoport (@RapSheet) May 21, 2021
Jacksonville did not have a good season in 2020 and recorded the league's worst record. General manager Trent Baalke and Meyer have since then embarked on a journey to recreate the club, and the signing of Tebow comes at the perfect moment.
The fact that the veteran has been signed for the least amount of money that one can make in the NFL seems like a good catch for Jacksonville. He comes back to the NFL after working as a broadcaster and playing minor league baseball with the Mets organization.
Jacksonville Jaguars announced the signing of Tebow on 20th April and included a snapshot of the athlete's statement on the deal.
We have signed TE Tim Tebow. pic.twitter.com/xAsfcZP1sG

— #DUUUVAL (@Jaguars) May 20, 2021
Fans are hungry to get Tim's items
Tebow seems to be quite popular with NFL fans as his items were among the top five selling on NFLShop.com barely 24 hours after signing the new deal. The athlete wore jersey No. 15 when he was playing for Florida back in the days. The Jaguars have given him No. 85 (but that could change)
At https://t.co/jHuhn4vMsP today, the top five selling items are all….Tim Tebow items. pic.twitter.com/k2wdJvX5lQ

— Adam Schefter (@AdamSchefter) May 21, 2021
One day after Tim Tebow signed a one-year deal with the Jacksonville Jaguars, the former Heisman Trophy winners merchandise is dominating the NFL. https://t.co/PkjbWLCL5Y

— Breitbart News (@BreitbartNews) May 22, 2021
Many sports commentators have since reacted to Tebow's return to NFL
It has been long since Tebow played football in a regular season, and his comeback has interested loads of commentators and experts in the field. Messages of good luck and light moments have since then dominated various social media platforms.
Breaking: Tim Tebow signed his contract with the Jacksonville Jaguars this morning, a source told @AdamSchefter.

He will be on the field today for the team's off-season program as he sets out to compete for a roster spot at tight end. pic.twitter.com/w56dVXsJGu

— SportsCenter (@SportsCenter) May 20, 2021
Bold take on Tebow 👀

"Tim Tebow is not only going to make this team, but he's going to make a huge impact on the Jacksonville #Jaguars." — @marcelluswiley pic.twitter.com/EMFbYukFhX

— Andrew Gibson (@1010XLAG) May 21, 2021
Tim Tebow says he is wearing #85 to "honor" his former friend/teammate Aaron Hernandez, who passed away in 2017 following an intense battle with CTE.

Respect ✊ pic.twitter.com/mSQ5BLmtjx

— Barry McCockiner (@UltraWeedHater) May 20, 2021
Is there a Tebow effect?
The availability of various betting options on NFL, as shown by this Heritage Review, is not something we can ignore. What should we expect on the odds of the Jaguars based on the recent developments?
even though the team lost 15 straight games last season, odds for the Jaguars are now rising as evidenced on various sportsbooks. Meyer being at the helm is one reason, but the merchandise sales indicate that Tebow is also contributing to the redeem hopes in the Jaguars.