Jamil Abiad Working To Grow Basketball Training Empire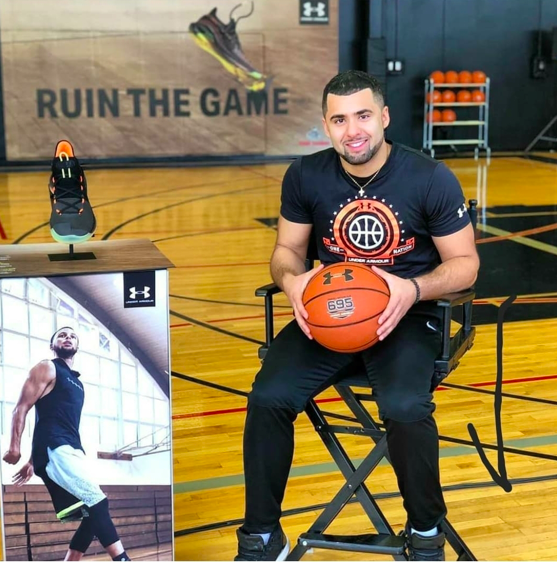 Serial entrepreneur Jamil Abiad is continuing to make waves in the booming Canadian basketball scene with a wide array of different programs. He has an impressive portfolio of ex-students under his belt, establishing him as a renowned global basketball coach and trainer who has personally competed in Canada's college basketball circuit as well as professionally overseas.
Playing professionally in Lebanon, Jamil got the opportunity to train with and learn from some ex- NBA players,  and has had the opportunity to learn from other high level trainers. As both a player and a trainer, Jamil learned a great deal from these experiences and has since trained athletes who have gone on to achieve great things.
While overseas playing basketball, Jamil also explored his passion for video production and editing that started when he was creating compilations of his own match highlights as a college player. This eventually led to the creation of 'Next Level Media', his very first business that is focused around helping other athletes promote themselves for selection by coaches. This is just one of the several successful enterprises Jamil has founded since he stopped competing professionally.
Two of his other ventures include the U17/U19 boys basketball program Team Believe as well as NL Fitness. Through both of these programs, Jamil passes on the experience and expertise he's developed to young and aspiring athletes.
During the time that he played at a professional level, Jamil was able to develop and perfect his training system. This training system is based on Jamil's unique philosophy, and he believes it is the best method for preparing a player's mind and body for the rigors of competitive play.
Not only does Jamil provide practical training, he mentors and motivates his students too. In fact, the basketball veteran often undertakes speaking engagements where he talks about some of the essential skills that he learned through competition that apply to other aspects of life, such as time management, leadership, self-discipline, and the ability to overcome adversity.
Jamil acknowledges that competing as a professional athlete in any sport requires not only routine training but a strong mental focus. This mental focus needs to be worked on just like any specific skill a player has, and this is something that Jamil talks about and works on with his students.
Since the NBA championship win of the Toronto Raptors, Canada's interest in basketball has skyrocketed. A new generation of young Canadians is now exploring basketball both for recreation and for competitive play.
Jamil was already a successful basketball trainer by the time the Raptors won and has been lucky to be at the heart of this new surge in player interest. Junior and senior basketball athletes can benefit greatly from Jamil's expertise.
Overall, Jamil is on-track to complete his goal of helping young athletes develop confidence in their abilities and become highly competitive basketball athletes. Only time will tell what the next big move for Jamil Abiad will be.
Should You Bet On A Super Bowl I Replay?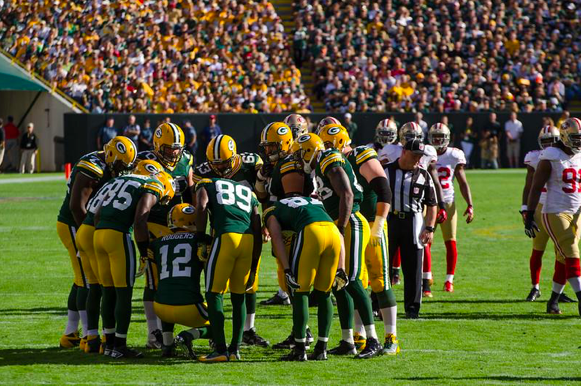 The NFL playoffs are about to begin, and the favorites to win Super Bowl 55 are already established. The reigning Super Bowl champion Kansas City Chiefs are the current +200 betting choice to repeat as champions.
In fact, oddsmakers are counting on an historic Super Bowl replay of sorts. The Green Bay Packers are listed as the +433 second wagering pick in the 2021 online Super Bowl betting.The 14-2 Chiefs are -115 odds-on favorites to win the AFC Championship, while the 13-3 Packers are the +140 chalk to capture the NFC Championship. Both teams enter the postseason as the No. 1 seed in their respective conferences, earning them a first-round bye and home-field advantage throughout the playoffs.
If the form charts hold, NFL fans will get a replay of the very first Super Bowl game. On Jan. 15, 1967, the Packers whipped the Chiefs 35-10 in the inaugural Super Bowl contest at the Los Angeles Coliseum.
Packers Were Dominant
In 1966-67, Packers quarterback Bart Starr was named NFL MVP and Green Bay beat Kansas City in the Super Bowl. This season, Packers QB Aaron Rodgers is the favorite to be named NFL MVP and a Packers-Chiefs Super Bowl matchup is being projected.
Green Bay, champions of the NFL for the fourth time in six years, took the field for that first Super Bowl game as 14-point favorites over the AFL champion Chiefs.
However, Kansas City played the Packers tough in the first half. Green Bay's halftime lead was just 14-10.
The Packers took control in the second half. The final 30 minutes saw Green Bay score three unanswered touchdowns to take the 35-10 verdict. Starr threw for two TDs, both to Max McGee. Elijah Pitts ran for two TDs and Jim Taylor rushed for one.
Super Bowl Rematches
If the Packers and Chiefs were to meet in this season's Super Bowl, it would be the eighth rematch in Super Bowl history. The Pittsburgh Steelers and Dallas Cowboys have actually clashed three times in the big game.
Dallas has also played twice against the Buffalo Bills. Theirs was the only Super Bowl rematch to happen in successive seasons.
The New England Patriots faced the Philadelphia Eagles, New York Giants and St. Louis/Los Angeles Rams twice each. Other Super Bowl replays include Washington-Miami Dolphins and San Francisco 49ers-Cincinnati Bengals.
You can even bet on a potential Chiefs-Packers Super Bowl 55. It's the favored call in an exact Super Bowl matchup prop wager at +300.
Speaking of rematches, the 1966 AFL Championship Game to determine the first Super Bowl participant saw the Chiefs drub the Buffalo Bills 31-7. Buffalo is the AFC's No. 2 seed and these two teams could easily clash in this season's AFC Championship Game.
Chiefs An Offensive Juggernaut
Kansas City finished the NFL regular season as the league's most potent offense. KC averaged an NFL-high 415.8 yards per game.
The Chiefs were also the NFL's No. 1 passing offense, clicking for 303.4 yards per game. Kansas City was the only NFL team to pass for at least 300 yards a game.
In terms of productivity, Kansas City was the NFL's No. 6 scoring offense, putting up 29.6 points per game. Chiefs QB Patrick Mahomes led the NFL in passing yardage per game (316) and tied with Rodgers for the lowest interception percentage (1.0) in the league.
Travis Kelce set an NFL single-season record for reception yardage by a tight end (1,416). Wide receiver Tyreek Hill caught an AFC-leading 15 TD passes. He also posted an NFL-best 14 yards per touch.
Green Bay Packs A Potent Punch
The Packers were the NFL's most productive offense, scoring 31.8 points per game. Green Bay enters the playoffs riding a six-game winning streak. The Pack was the league's fifth-best team in terms of total offense (389 yards per game).
Rodgers was the league's most proficient passer. He led the NFL in passing TDs (48), passer rating (121.5), completion percentage (70.7), TD pass percentage (9.1) and QBR (84.4).
Packers wideout Davante Adams snared an NFL-leading 18 TD receptions. Adams also led the league in receiving yardage per game (98.1). Fellow wide receiver Marquez Valdes- Scantling posted the league's highest yards per catch (20.9)