Jamil Abiad Working To Grow Basketball Training Empire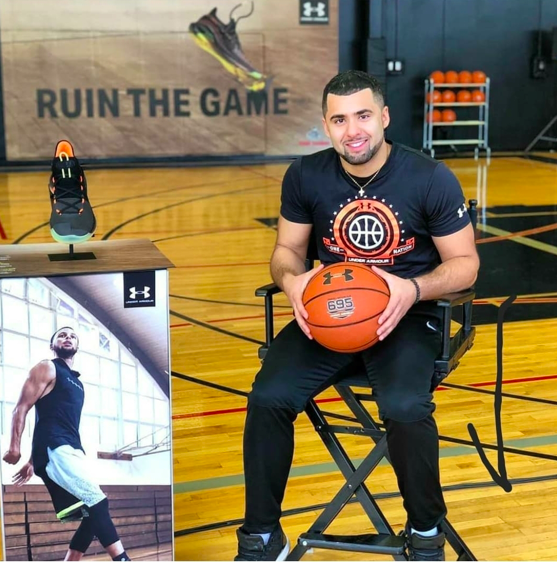 Serial entrepreneur Jamil Abiad is continuing to make waves in the booming Canadian basketball scene with a wide array of different programs. He has an impressive portfolio of ex-students under his belt, establishing him as a renowned global basketball coach and trainer who has personally competed in Canada's college basketball circuit as well as professionally overseas.
Playing professionally in Lebanon, Jamil got the opportunity to train with and learn from some ex- NBA players,  and has had the opportunity to learn from other high level trainers. As both a player and a trainer, Jamil learned a great deal from these experiences and has since trained athletes who have gone on to achieve great things.
While overseas playing basketball, Jamil also explored his passion for video production and editing that started when he was creating compilations of his own match highlights as a college player. This eventually led to the creation of 'Next Level Media', his very first business that is focused around helping other athletes promote themselves for selection by coaches. This is just one of the several successful enterprises Jamil has founded since he stopped competing professionally.
Two of his other ventures include the U17/U19 boys basketball program Team Believe as well as NL Fitness. Through both of these programs, Jamil passes on the experience and expertise he's developed to young and aspiring athletes.
During the time that he played at a professional level, Jamil was able to develop and perfect his training system. This training system is based on Jamil's unique philosophy, and he believes it is the best method for preparing a player's mind and body for the rigors of competitive play.
Not only does Jamil provide practical training, he mentors and motivates his students too. In fact, the basketball veteran often undertakes speaking engagements where he talks about some of the essential skills that he learned through competition that apply to other aspects of life, such as time management, leadership, self-discipline, and the ability to overcome adversity.
Jamil acknowledges that competing as a professional athlete in any sport requires not only routine training but a strong mental focus. This mental focus needs to be worked on just like any specific skill a player has, and this is something that Jamil talks about and works on with his students.
Since the NBA championship win of the Toronto Raptors, Canada's interest in basketball has skyrocketed. A new generation of young Canadians is now exploring basketball both for recreation and for competitive play.
Jamil was already a successful basketball trainer by the time the Raptors won and has been lucky to be at the heart of this new surge in player interest. Junior and senior basketball athletes can benefit greatly from Jamil's expertise.
Overall, Jamil is on-track to complete his goal of helping young athletes develop confidence in their abilities and become highly competitive basketball athletes. Only time will tell what the next big move for Jamil Abiad will be.
What is Adventure Sports Travel Insurance and Who Needs It?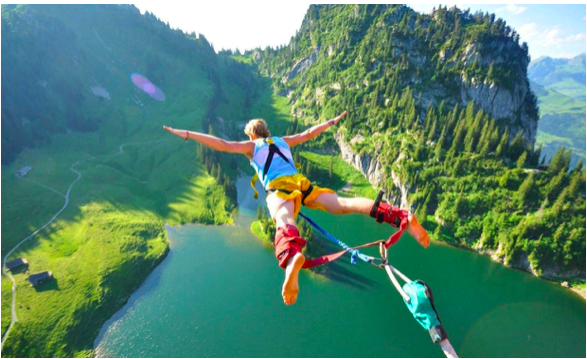 It isn't a surprise that odd things happen, especially during travel. And, when you're engaging in adventure sports or activities, you invite a lot of risks in your life. This is where you need to invest in adventure sports travel insurance. Why? It gives you a little backup when situations go out of control.
Life's unexpected events occur when we least expect them. No matter whether you're a travel freak or an athlete, you'll never wish to cancel a trip or call off adventurous sports participation. A travel insurance plan will cover you from all sides, saving your hospital charges and medical expenditure in a foreign country.
What is adventure sports travel insurance?
Adventure sports travel insurance saves you from extensive hospital bills when you are far away from your homeland. These sports travel insurance plans cover accidents, sickness, travel assistance, accidental deaths, and repatriation of remains, medical emergencies and evacuation, lost luggage, dental care, prescriptions, hospitalization, doctor visits, urgent care, and even COVID-19.
However, there're multiple policies- all of them are designed to protect you financially in a foreign land when things go awry.
Which sports are covered in sports travel insurance?
Various hazardous sports are played all over the world. Archery, swimming, golf, tennis, cross country, volleyball, track, cheerleading, fencing, karate, gymnastics, hockey, basketball, polo, soccer, ballet, rowing, polo, rugby, equestrian, and lacrosse are some of the sports that are included in sports insurance plans.
Besides, some insurers also offer coverage to extreme sports and high-risk activities like, paragliding, ice climbing, bungee jumping, parachuting, mountaineering, caving, snorkeling, fishing, scuba diving, running with the bulls, wind surfing, zip lining, hot air ballooning and skydiving- all of them ensuring medical protection.
Who needs sports insurance?
Sports can be either passion or a profession for you. Adventure sports insurance plans are generally purchased by sports fanatics, athletes, runners, players, and even adrenaline junkies. Getting severely injured while playing will not only ruin your future game or trip but will also cost you an arm a leg to get treated.
Sports medical coverage becomes exceptionally crucial when you are traveling outside your country or taking part in perilous activities. Be particular when choosing an insurance plan because not all may fit your needs. Most comprehensive travel plans can cover everything that you need. It's recommended to talk to your insurer before making a final call.
Any perks?
A lot! Sports health insurance policies cover all activities, from basketball, tennis and golf to river rafting, mountain climbing. No matter which sports you are into, the comprehensive programs can guard you entirely.
Another benefit of getting insured is the protection of luggage and documents. Traveling from one country to another involves various risks, and loss of baggage is one of them. On purchasing medical coverage, you can rest be assured that your belongings are safe.
Additionally, you receive an extended medical benefit that includes doctor fees, hospital charges, prescription drugs and COVID-19 support. Apart from shielding you from a sports injury, the plans safeguard you from other illnesses and unfortunate events.
Let's sum up!
Adventure sports coverage is essential for everyone, even if you are not a sportsperson. When your sports coverage included in your travel insurance, you can enjoy a stress-free trip and indulge in all the adventurous activities that have been on your wish list.
Overseas adventures can be risky, especially when your friends or families do not accompany you. The best part about this is you can opt for any plan from any part of the country. Review the programs, get the quotes, and then settle for the one that gives you the maximum coverage.