Jamil Abiad Working To Grow Basketball Training Empire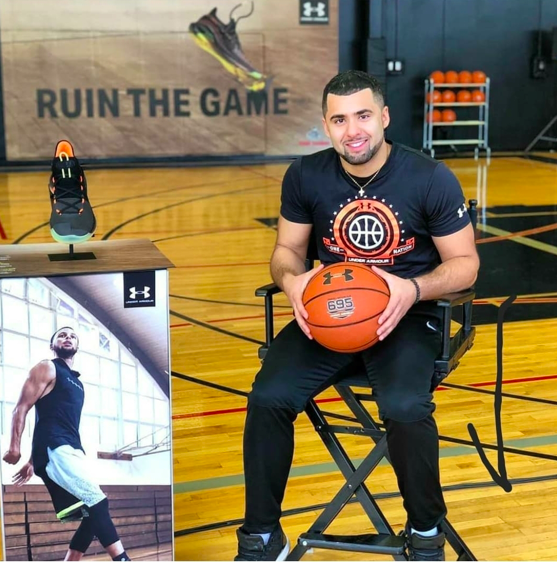 Serial entrepreneur Jamil Abiad is continuing to make waves in the booming Canadian basketball scene with a wide array of different programs. He has an impressive portfolio of ex-students under his belt, establishing him as a renowned global basketball coach and trainer who has personally competed in Canada's college basketball circuit as well as professionally overseas.
Playing professionally in Lebanon, Jamil got the opportunity to train with and learn from some ex- NBA players,  and has had the opportunity to learn from other high level trainers. As both a player and a trainer, Jamil learned a great deal from these experiences and has since trained athletes who have gone on to achieve great things.
While overseas playing basketball, Jamil also explored his passion for video production and editing that started when he was creating compilations of his own match highlights as a college player. This eventually led to the creation of 'Next Level Media', his very first business that is focused around helping other athletes promote themselves for selection by coaches. This is just one of the several successful enterprises Jamil has founded since he stopped competing professionally.
Two of his other ventures include the U17/U19 boys basketball program Team Believe as well as NL Fitness. Through both of these programs, Jamil passes on the experience and expertise he's developed to young and aspiring athletes.
During the time that he played at a professional level, Jamil was able to develop and perfect his training system. This training system is based on Jamil's unique philosophy, and he believes it is the best method for preparing a player's mind and body for the rigors of competitive play.
Not only does Jamil provide practical training, he mentors and motivates his students too. In fact, the basketball veteran often undertakes speaking engagements where he talks about some of the essential skills that he learned through competition that apply to other aspects of life, such as time management, leadership, self-discipline, and the ability to overcome adversity.
Jamil acknowledges that competing as a professional athlete in any sport requires not only routine training but a strong mental focus. This mental focus needs to be worked on just like any specific skill a player has, and this is something that Jamil talks about and works on with his students.
Since the NBA championship win of the Toronto Raptors, Canada's interest in basketball has skyrocketed. A new generation of young Canadians is now exploring basketball both for recreation and for competitive play.
Jamil was already a successful basketball trainer by the time the Raptors won and has been lucky to be at the heart of this new surge in player interest. Junior and senior basketball athletes can benefit greatly from Jamil's expertise.
Overall, Jamil is on-track to complete his goal of helping young athletes develop confidence in their abilities and become highly competitive basketball athletes. Only time will tell what the next big move for Jamil Abiad will be.
Kevin Noulowe the most athletic big man Armenia had ever seen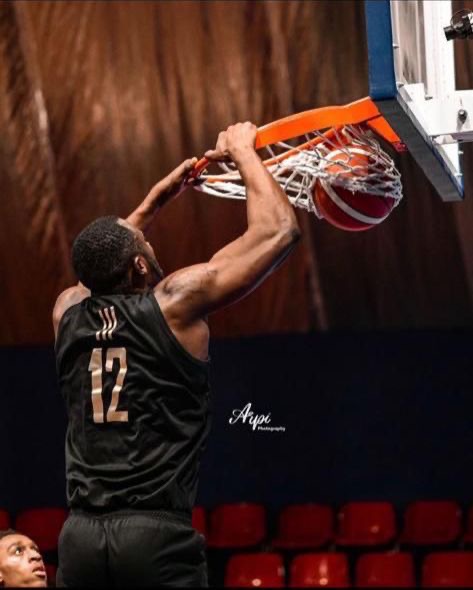 Aspiring athletes strive to compete on the world's largest sporting stage, but only a few will ever realise that goal. While anatomical and physiological factors clearly play a role in the development of a super-elite athlete, there are other critical components necessary to achieve success. One such name is that of Kevin Noulowe, a hard working and show stopped game changer for Armenia A league who has shown the basketball sport world how a true sportsman can reach to the top with his disciple and dedication. According to Kevin hard work and dedication are just part of the formula for success. It is not uncommon for coaches, parents and athletes to believe that specialising in a sport at an early age is the secret ingredient to becoming a world class athlete. He has been training to become the number one athlete in the world since childhood. Kevin is a firm believer that deliberate practice is a highly structured activity requiring intense effort and is not inherently enjoyable. It is not about training and clocking in the hours of practice. Rather, it is about being immersed in the action at hand, with the end goal of improving one's performance. Hence he is considered to be the warrior of the game. He is someone who never gives up no matter the difficulty and situation he is faced with.
Kevin always pursues excellence and shares the need for deliberate practice. Kevin Noulowe is a athletic freak, he is inarguably the most athletic big man the Armenia A league has ever seen. He is 6'10'' 260 pounds and is ridiculously strong and possess elite jumping ability. He terrorized and intimidates his opponents by over powering them with his strength and using his jumping ability to leap over them. Deliberate play is intrinsically motivating
unstructured play in sport, designed to provide a high degree of enjoyment. An example of deliberate play is Kevin as he leads the Armenia A league in rebounds, averaging 3 blocks a game, he averaged 13 rebounds a game, he was voted as an all star, he was a fan favorite, he also led the Armenian A league in dunks averaging 4 dunks a game, he is the Armenian Dwight Howard, a humble kid with a kind heart but a relentless animal on the court who aims to win. For the record, Kevin Noulowe is not new to the basketball scene, he is a former top high school basketball star, junior college standout and highly touted Division 1 recruit. He indeed is a hard worker and a gym rat, who believes in never giving up no matter how difficult the situation is. A warrior athlete who has always targeted the winning of his team.
He believes that the most common reason youths drop out of sport is that it is no longer fun. That means the best way to ensure a child drops out of sport is to force them to specialise at an early age. Hence he has pursued this sport since childhood. The Armenian basketball fans felt in love with his game after he performed an impressive 20 points, 20 rebounds and 4 blocks game against Armenia best team Erebuni. He is a warrior who has fallen but never faltered and always stood up strong inspite facing and overcoming knee injuries and surgeries, he is not being able to play basketball for 2 years but has never given up and continues to work hard and deliver his 100% in the game. He provides support, resources, motivation and effort to the one who wants to make a career in this field and is the best inspiration for the youth who want to pursue their career in basketball.