Jamil Abiad Working To Grow Basketball Training Empire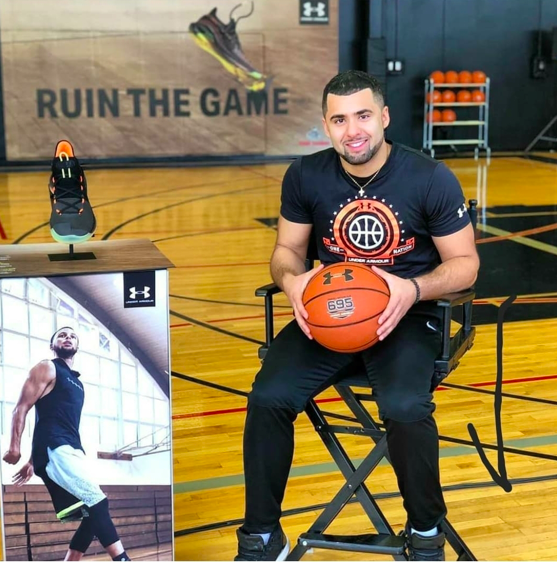 Serial entrepreneur Jamil Abiad is continuing to make waves in the booming Canadian basketball scene with a wide array of different programs. He has an impressive portfolio of ex-students under his belt, establishing him as a renowned global basketball coach and trainer who has personally competed in Canada's college basketball circuit as well as professionally overseas.
Playing professionally in Lebanon, Jamil got the opportunity to train with and learn from some ex- NBA players,  and has had the opportunity to learn from other high level trainers. As both a player and a trainer, Jamil learned a great deal from these experiences and has since trained athletes who have gone on to achieve great things.
While overseas playing basketball, Jamil also explored his passion for video production and editing that started when he was creating compilations of his own match highlights as a college player. This eventually led to the creation of 'Next Level Media', his very first business that is focused around helping other athletes promote themselves for selection by coaches. This is just one of the several successful enterprises Jamil has founded since he stopped competing professionally.
Two of his other ventures include the U17/U19 boys basketball program Team Believe as well as NL Fitness. Through both of these programs, Jamil passes on the experience and expertise he's developed to young and aspiring athletes.
During the time that he played at a professional level, Jamil was able to develop and perfect his training system. This training system is based on Jamil's unique philosophy, and he believes it is the best method for preparing a player's mind and body for the rigors of competitive play.
Not only does Jamil provide practical training, he mentors and motivates his students too. In fact, the basketball veteran often undertakes speaking engagements where he talks about some of the essential skills that he learned through competition that apply to other aspects of life, such as time management, leadership, self-discipline, and the ability to overcome adversity.
Jamil acknowledges that competing as a professional athlete in any sport requires not only routine training but a strong mental focus. This mental focus needs to be worked on just like any specific skill a player has, and this is something that Jamil talks about and works on with his students.
Since the NBA championship win of the Toronto Raptors, Canada's interest in basketball has skyrocketed. A new generation of young Canadians is now exploring basketball both for recreation and for competitive play.
Jamil was already a successful basketball trainer by the time the Raptors won and has been lucky to be at the heart of this new surge in player interest. Junior and senior basketball athletes can benefit greatly from Jamil's expertise.
Overall, Jamil is on-track to complete his goal of helping young athletes develop confidence in their abilities and become highly competitive basketball athletes. Only time will tell what the next big move for Jamil Abiad will be.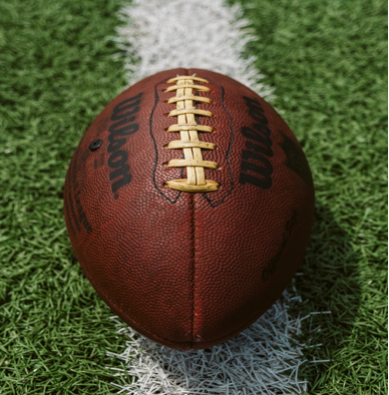 When people enter the sports betting markets, they tend to focus on events that they know. In regard to online betting, soccer is the most popular option among customers, followed by horse racing and that tells us a lot.
Punters stay with what feels comfortable while other sports such as NFL, might seem daunting by comparison. Experienced members of the betting community will, however, be aware that American football can provide strong options and some good value.
When studied in closer detail, there really isn't anything to be concerned about. It may be a complex sport that some have described as 'human chess' but betting on the NFL is really quite straightforward.
The Basics
Before betting on any sport, there are some basic rules to follow. Firstly, we want to be using a trusted sport betting site that provides a wide range of markets along with competitive odds. Choice and value are paramount, irrespective of whether we're betting on soccer, NFL or water polo so remember to take care on those elementary elements.
Safety and security are also vital so look to play with an established site that is transparent in terms of its license and registration while outlining all the measures that they take in order to encrypt and protect your sensitive information.
Place Your Bets
All sports and divisions can have their own terminology and the NFL is no exception. To start with the very basics, we'll open with the moneyline bet which is referred to as a 'result' market in other parts of the world. Whatever it may be called, the concept is a simple one and it relates to which of the two teams involved is going to win a specific match.
Your chosen sportsbook will show odds for both teams and it's the job of the bettor to decide which of them is going to win. As with any sporting event, research can be key to making the correct call here. Recent form should be assessed while head to head statistics relating to previous matches between the two franchises can also be vital.
It's the obvious place to start for those who are new to NFL betting but experienced players also like to get involved as this is the most elementary pick. Beyond the moneyline market, there are many other options to consider.
Understanding Props
Another common term used in NFL and wider sports betting is the 'prop'. Referred to as a side market in other areas, a prop relates to a market that doesn't necessarily affect the result of the game.
A good example in this case is Totals betting which relates to the number of points scored during a game. The Packers and the Jets might score a combined total of 60 points during their match but that doesn't tell us which side has won. That's the essence of a prop – a side bet that doesn't directly relate to the result.
When a sportsbook quotes for Totals betting, they are setting lines and it's the job of the bettor to stake Over or Under that line. A typical line might be set at 49.5 so, in that scenario of 60 points in our notional game between the Packers and the Jets. anyone staking Over the 49.5 line would have claimed a profit.
As with the moneyline bet, punters can help their cause by doing some research into the upcoming match. If the Packers and the Jets are in good form with lots of touchdowns landing, then the conclusion might be that you should bet Over the 49.5 line. If the reverse is true, then you may be looking to go Under that mark.
On the Spread
Another popular side bet for many NFL matches is the points spread. This is known as a handicap elsewhere and it involves giving one team a notional head starts in order to tweak the odds.
For this example, we'll say that the Packers are a short price of -150 to beat the Giants in the regular moneyline market. By giving the Giants a 7.5 points head start, however, we might lift the Packers' odds to +150. In order to deliver the profit, the Packers must win the game by at least eight points.
What a Tease
If one bet isn't enough, it is possible to consider parlays and teasers. Both terms are commonly used to cover multiple bets where two or more stakes are combined. So, you might bet on both the Patriots and the Raiders to win their weekend matches. The multiple bets works well in the moneyline markets, but it can also be used for any of the prop bets that we've mentioned here.
The returns can be excellent, but exposure is increased and both of those selections – the Patriots and the Raiders – need to win in order to collect a profit. If one or both teams lose, the stake is lost.
Your Choice
There are pros and cons to each of the markets that we've mentioned in this round up. Many bettors prefer to keep it simple and stay with the moneyline bet. Exposure is lower and shocks are relatively rare in the straight result betting.
It's all about personal preference so find your own niche after understanding all of the options. It may not be the obvious choice, but the NFL offers many possibilities for the betting community.