John Singson – A True Leader In The Business World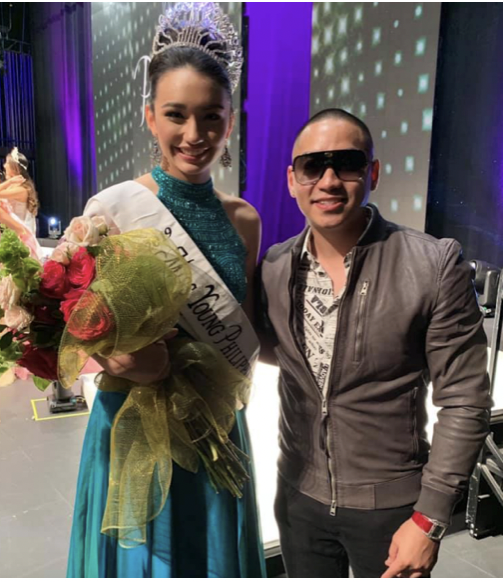 A successful entrepreneur jumps into the business world in order to bring change into their own and people's lifestyles. He is not the one who aims to increase profits. The thoughts of a true business leader are beyond generating revenue. This type of entrepreneur wants to start a business because they are passionate about it. In addition, they want to make it rewarding for themselves and society. Success in such businesses does not come because of the idea of obtaining maximum profits. A successful entrepreneur is not the one who dedicates their entire life to their business – no personal time, no entertainment, and no quality family time. Successful individuals can easily balance their work and personal life. Such entrepreneurs aim to improve their lifestyles and enjoy life to its fullest. One such individual is John Singson – a real estate entrepreneur who helps families get their dream house. John is one of the top business tycoons in California. He spends time on business and entertainment. John had experienced the most lavish lifestyle anyone can imagine but prefers a more normal life and focuses on simplicity where he is truly happy the most. John is a true inspiration for all the entrepreneurs aiming to become successful in their industry.
John was born on December 13, 1991, in the Philippines. Mr. Singson belongs to a well-known politician's family in the Philippines. His grandfather, Governor Chavit Singson, is a political king in the Philippines. The family name Singson might not be widespread in the United States, but everyone knows this name in the Philippines. Because of his grandfather's contacts and popularity, John Singson experienced it all, somehow as a king would love. However, John wanted to create his own empire in the business world. In order to become a self-made entrepreneur, John moved to California and started his real estate company – Singson Real Estate. Mr. Singson is well-known for his real estate business and political background. John Singson has helped various families achieve their real estate dreams through his business. His company offers real estate services for homebuyers and investors. The company also provides home mortgage solutions for people who cannot afford to buy a home in a one-time cash payment. 
Mr. Singson is a business person, but he enjoys his life to its fullest. John meets various celebrities on his regular days. He knows how to balance business and entertainment. Due to strong family background, Singson participated in various big events in the Philippines. 
Miss Universe Contest 
John Singson has been in the limelight various times. He appeared in the Miss Universe pageant in the Philippines that his grandfather organized and funded. Though Mr. Singson feels special for his extravagant lifestyle, he still thinks there is nothing to be too happy or sad about. According to John Singson, Life is like a bubble that can pop at any time. Singson is always thankful for the things he does not have and never regrets what he could not achieve. Besides the Miss Universe pageant, Mr. Singson also appeared as a judge for the beauty pageant content of Miss Philippines USA in 2019.
Top Real Estate Entrepreneur 
The founder of Singson Real State has gained popularity and recognition in a very short time period. John Singson received the Business of the Year award from Carson CA Mayor Pro-tem Jim Dear and Philippine Consulate General Ed Badajos. The reason behind his success is his passion and firm belief in doing something great in life. Mr. Singson's goals are not limited to maximizing profits. He things beyond that. The real estate entrepreneur believes that when people put money first before everything, they stay unhappy and stressed. The year 2021 was the year of achievements. In 2021, John Singson's name was included in the Top 75 Most Influential Filipino Americans list. Mr. Singson's number is #59 on the list. 
Contribution To the NFT World
The well-known entrepreneur in Orange County, CA, also contributed to the launch of Manny Pacquiao NFT art for the first time. His company collaborated with Ethernity for creating and launching Manny Pacquiao's NFT art. When the non-fungible token was released, it received great attention in the NFT world. John Singson's business mindset is different, making him one of the top business tycoons in the city.
An Inspiration for Entrepreneurs
A well-known real estate entrepreneur – John Singson – is an inspiration for all the upcoming entrepreneurs who want to grab a strong position in their industry. The founder of Singson Real Estate aims to help people and enjoys his lifestyle to its fullest. The goal of maximizing profits is not the factor that makes an entrepreneur a true business leader.
Dangerous Dog Attack Lawsuits: What You Need to Know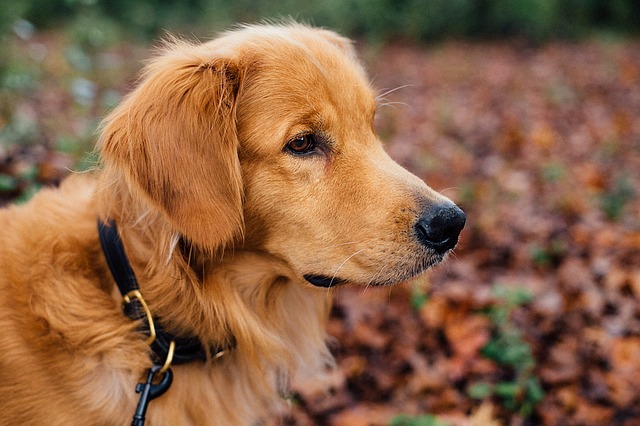 Dogs are the most widely kept pets and are usually referred to as man's best friend. While this is true, they can get aggressive when their animal instincts kick in or feel threatened.
When addressing the question of dog aggression, Jenna Stregowski, a Georgia-based veterinarian, states most dog bites happen when they feel threatened in some way.  It is the legal and ethical responsibility of a dog owner or keeper to ensure that their canine does not pose a danger to other people.
Dog Bite Liability
Some states operate on "strict liability" under which the dog's owner is liable for injuries caused by their dog irrespective of whether their actions contributed to the dog's aggression or not. Under strict liability, the dog owner is responsible for dog bites even if they did not know or have a reason to know that the dog would be aggressive. 
In other states, like Texas, a dog owner is only liable for a dog bite if they knew or were in a reasonable position to know that the dog was potentially dangerous. Whatever the law is in your state, if a dog bites you, you should consider speaking to a dog attack lawyer to review your chances of filing a claim.
Health Comes First
Dog bites can be very dangerous and could result in infections that can be fatal if not addressed. Therefore, seek medical attention first. Besides ensuring your health is taken care of, medical records are a critical piece of evidence if you intend to file a claim.
Dog attacks will often have similar characteristics, such as teeth marks and scratches that are easily distinguishable from other types of injuries. Capturing them in pictures or video using your phone camera can help give your lawyer the evidence required to build a strong case.
Report Your Injuries and File Your Lawsuit on Time
You may need to make a police report or file a report with animal control following a dog bite. Upon reporting, the police and animal control will investigate the incident and produce reports that are essential items of evidence in a dog bite lawsuit.
If you intend to file a dangerous dog attack lawsuit, it is crucial to understand the statute of limitations for dog attack injuries in the state where the injury occurred. After the statute of limitations expires, you may lose your right to compensation.
Settlements and Exemptions
"While you may have a right to compensation after a dog attack, it is also important to understand that there are limitations to your rights. If your actions provoked the dog's aggression or if the attack happened while you were trespassing, you may not have a right to compensation," says Attorney Lin McCraw from the McCraw Law Group.
The value of dog bite settlements can be significantly large. This is especially true if the attack was against a child or results in disfigurement. Ideally, fair compensation should cover all economic, non-economic, and punitive damages if applicable.
However, getting fair compensation calls for working with a dog bite lawyer. Statistics show that working with a skilled attorney can improve the chances of a fair outcome by many times over what you would likely receive otherwise.