John Singson – A True Leader In The Business World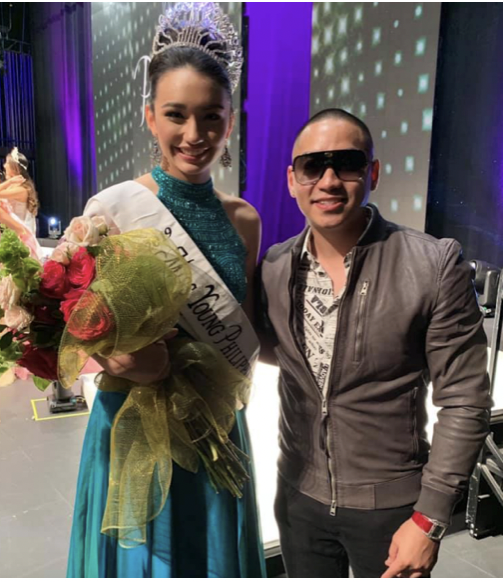 A successful entrepreneur jumps into the business world in order to bring change into their own and people's lifestyles. He is not the one who aims to increase profits. The thoughts of a true business leader are beyond generating revenue. This type of entrepreneur wants to start a business because they are passionate about it. In addition, they want to make it rewarding for themselves and society. Success in such businesses does not come because of the idea of obtaining maximum profits. A successful entrepreneur is not the one who dedicates their entire life to their business – no personal time, no entertainment, and no quality family time. Successful individuals can easily balance their work and personal life. Such entrepreneurs aim to improve their lifestyles and enjoy life to its fullest. One such individual is John Singson – a real estate entrepreneur who helps families get their dream house. John is one of the top business tycoons in California. He spends time on business and entertainment. John had experienced the most lavish lifestyle anyone can imagine but prefers a more normal life and focuses on simplicity where he is truly happy the most. John is a true inspiration for all the entrepreneurs aiming to become successful in their industry.
John was born on December 13, 1991, in the Philippines. Mr. Singson belongs to a well-known politician's family in the Philippines. His grandfather, Governor Chavit Singson, is a political king in the Philippines. The family name Singson might not be widespread in the United States, but everyone knows this name in the Philippines. Because of his grandfather's contacts and popularity, John Singson experienced it all, somehow as a king would love. However, John wanted to create his own empire in the business world. In order to become a self-made entrepreneur, John moved to California and started his real estate company – Singson Real Estate. Mr. Singson is well-known for his real estate business and political background. John Singson has helped various families achieve their real estate dreams through his business. His company offers real estate services for homebuyers and investors. The company also provides home mortgage solutions for people who cannot afford to buy a home in a one-time cash payment. 
Mr. Singson is a business person, but he enjoys his life to its fullest. John meets various celebrities on his regular days. He knows how to balance business and entertainment. Due to strong family background, Singson participated in various big events in the Philippines. 
Miss Universe Contest 
John Singson has been in the limelight various times. He appeared in the Miss Universe pageant in the Philippines that his grandfather organized and funded. Though Mr. Singson feels special for his extravagant lifestyle, he still thinks there is nothing to be too happy or sad about. According to John Singson, Life is like a bubble that can pop at any time. Singson is always thankful for the things he does not have and never regrets what he could not achieve. Besides the Miss Universe pageant, Mr. Singson also appeared as a judge for the beauty pageant content of Miss Philippines USA in 2019.
Top Real Estate Entrepreneur 
The founder of Singson Real State has gained popularity and recognition in a very short time period. John Singson received the Business of the Year award from Carson CA Mayor Pro-tem Jim Dear and Philippine Consulate General Ed Badajos. The reason behind his success is his passion and firm belief in doing something great in life. Mr. Singson's goals are not limited to maximizing profits. He things beyond that. The real estate entrepreneur believes that when people put money first before everything, they stay unhappy and stressed. The year 2021 was the year of achievements. In 2021, John Singson's name was included in the Top 75 Most Influential Filipino Americans list. Mr. Singson's number is #59 on the list. 
Contribution To the NFT World
The well-known entrepreneur in Orange County, CA, also contributed to the launch of Manny Pacquiao NFT art for the first time. His company collaborated with Ethernity for creating and launching Manny Pacquiao's NFT art. When the non-fungible token was released, it received great attention in the NFT world. John Singson's business mindset is different, making him one of the top business tycoons in the city.
An Inspiration for Entrepreneurs
A well-known real estate entrepreneur – John Singson – is an inspiration for all the upcoming entrepreneurs who want to grab a strong position in their industry. The founder of Singson Real Estate aims to help people and enjoys his lifestyle to its fullest. The goal of maximizing profits is not the factor that makes an entrepreneur a true business leader.
Affordable iced out jewelry at Gotta Jewelry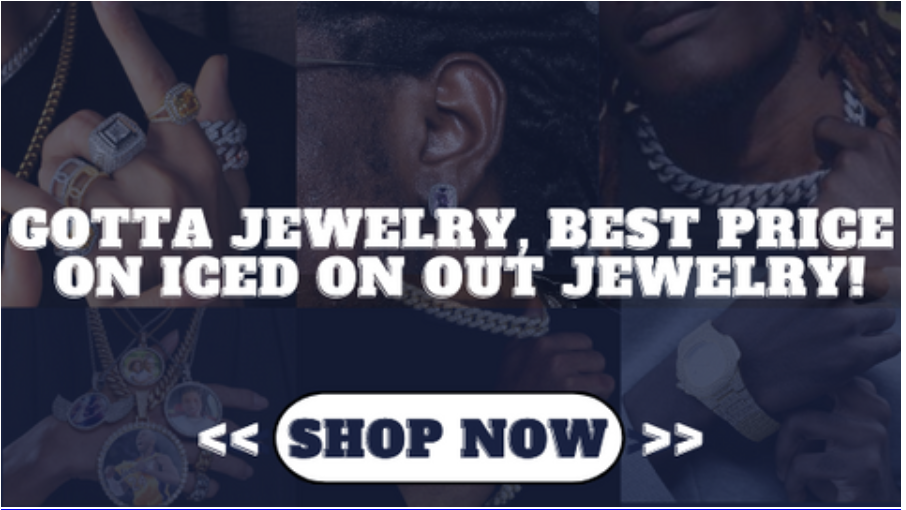 Gotta Jewelry is the best place to buy iced out jewelry. They have a wide selection of affordable bracelets, watches, pendants, chains, and more. Their jewelry is made with high quality materials and craftsmanship, so you can be sure that it will last. They also offer free shipping on all orders, so you can get your iced out jewelry delivered right to your door.
From 3A+ at 5A+ cz iced jewelry
Gotta Jewelry's goal is to provide the best quality cz iced jewelry at the most competitive prices. They offer a wide range of products, from 3A+ to 5A+ cz iced jewelry, so you can find the perfect piece for your needs. Their products are made with the highest quality materials and craftsmanship, so you can be sure that you're getting the best possible value for your money.
Whether you're looking for a new piece of jewelry for yourself or a gift for someone special, Gotta Jewelry has something for everyone. Check out their website today to see their full selection of products.
Also, you will find a collection with a wide choice of jewelry, and pendants that they can customize to your liking. The customization takes between 15 and 20 days, with free delivery.
Why is Gotta jewelry underpriced ?
First, Gotta Jewelry is underpriced because they use a direct-to-consumer business model. This means that they cut out the middleman and sell their products directly to consumers. This allows them to keep their prices low while still providing high-quality products.
Second, they sell mostly online, so they don't have the same costs associated with brick-and-mortar stores.
Finally, they don't spend a lot on advertising, so they're able to pass those savings on to their customers. All of these factors allow Gotta Jewelry to offer iced out jewelry at very affordable prices. So if you're looking for a great deal on iced out jewelry, be sure to check out Gotta Jewelry. You won't be disappointed.
Their slogan is "value yourself!"
Gotta Jewelry is all about helping you feel your best. They believe that everyone is beautiful, no matter what her budget is. That's why they offer a wide range of affordable jewelry, from everyday pieces to special occasion items. They want you to feel confident and stylish, without spending a fortune.
So next time you're looking for that perfect piece of jewelry, remember Gotta Jewelry. Their slogan is "value yourself!" because they believe that you're worth it.
Gotta jewelry, value yourself!