Jose Rodriguez aka The Credit Dude Shares 5 Tips To Boost Your Credit Score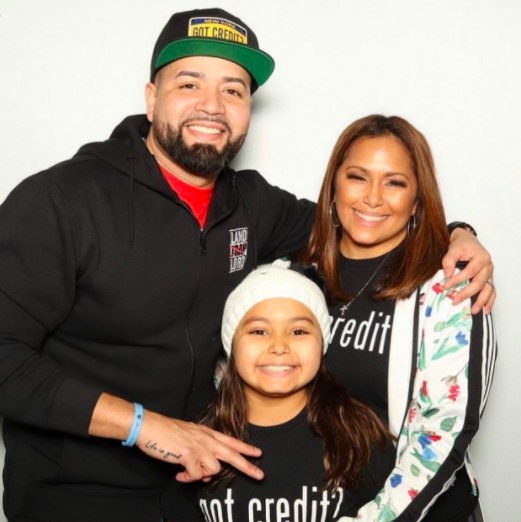 The world flipped on its head during the coronavirus pandemic, hitting businesses and individuals hard throughout it. People weren't prepared for this, which resulted in countless job losses, lack of steady income, not knowing where the next paycheck was coming from, and what would happen to their credit. 
Credit is more important now than ever, as a bad credit score can be the be all and end all when it comes to making that purchase you desperately need. Fortunately credit consultant and expert Jose Rodriguez, aka The Credit Dude has the knowledge and expertise to maximise your credit, even during the toughest of times. Here The Credit Dude shares 5 tips to get your credit score in check.
Always Call Your Creditors
Ignoring phone calls, emails and letters regarding past due accounts is never a good idea. It is the time to take control and find out exactly what is available to you, and if creditors can offer any kind of accommodations. If you decide to ignore your accounts that you're required to pay and make no mention that you had been affected by COVID-19, then you'll definitely not be able to take any kind of advantage of courtesy adjustments that may be on offer.
Make a habit of picking up the phone to see what is available for you, and for how long. A 2 or 3 month deferment on your mortgage or car can even allow you to breathe and pay down other accounts – or even build a nest egg for you and your family's future. Make sure to ask if it is required of you to pay the deferred payments amount in full, or if they're able to place it on the back end of the loan –  once you've gotten past the accommodation period.
Ensure You Apply for a Personal Loan
A personal loan application at your local credit union can prove to be a big advantage. This is because it allows you to pay off your credit cards and make just one monthly payment towards your personal loan. This keeps the credit cards open, however it transfers the debt from revolving to installment – which will cause your credit score to improve. 
Don't apply for a long term, 60-month loan. Keep it short and sweet, around the 24-36 month range. One of the last things you want to do, would be to take out a loan for 4 years, and then proceed to once again max out your credit cards, leaving you in a far worse position than before. 
Don't Be Afraid To Ask for Credit Limit Increases
The higher your credit limits are, the higher your credit score can be – but only if you have low balances on your credit cards. If you do get approved for a personal loan to pay down your credit cards or if you're able to pay off your credit cards on your own, ask for an increase in your limit once the balance is under 30% of the credit limit. 
This increases your available credit, which ultimately contributes to maximizing your credit score. The amount you owe on your credit cards compared to the available credit, should be 30% of your credit score, or roughly 165 points.
Use Turo To Rent Your Car
Turo is a business that enables you to rent your car out to people. And get paid for it. This can be a massive help when it comes to covering monthly payments. You can even make more money to cover other expenses and bills you may have. Some people in his network even have 2 or 3 cars on Turo. Not only are their car payments covered, but they can use anything extra they make to go towards their electric, water and cable bills.   
Visit their site or download their app to check out reviews and scope out other cars in your area, in order to see how much you'd be able to rent your car out for. If for example, your normal car payment is around $400 a month. Let's say you can use Toro to rent your car out for $50 a day, imagine what you could make renting out your car for the whole month – that's an extra $1,500 per month.
Start Your Own Business
Having a back up plan is more important now than ever. If you are lucky enough to have some kind of talent or a hobby that could make you money – leverage it. There are so many products in demand, and you can make nearly anything and sell it on Etsy or Amazon. "I have seen people go to garage sales and buy something for a few bucks and then sell it on Ebay for a lot more -making a pretty amazing profit. Even if it's bracelets, facemasks, or even over a service like laundry, haircuts, or even cutting hair, that can help you start a business" Jose says.
You could be generating an extra $500 a month, which could go towards paying off your credit cards or other kinds of debt on your credit report. Every cent is important when it comes to paying off your debt. It helps with not only maximizing your credit score but saves you money interest if you can pay it off sooner. 
So, there you go. Jose's 5 tips will help you to maximize your credit score and get your credit back on track post COVID-19. Make sure to go follow Jose on Instagram at @thecreditdude where he shares daily tips on how to improve your credit and master your finances. You can also visit his website if you'd like to learn more. 
3 Pieces of Advice OptionsSwing Inc. Wants to Share With Fellow Fin-Ed Entrepreneurs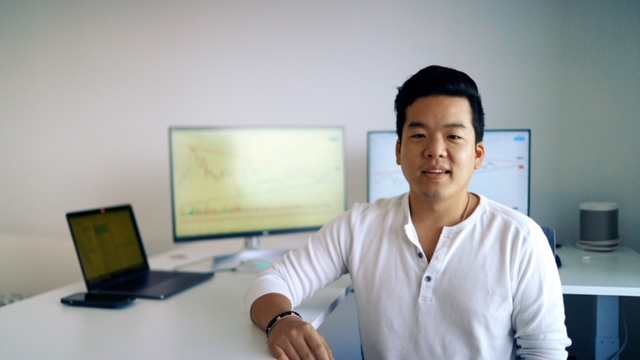 Starting any type of business and seeing it grow and survive is hard. Entrepreneurs go into their ventures prepared to see them fail, even though they always have to give their all to stop that from happening. Saying that it's a gamble would take it too far, but entrepreneurship is nevertheless a risky business.
Still, there are plenty of resources entrepreneurs can use to boost their business's chances of succeeding. Experiences from their fellow enterprises who have been there, done that, and lived to tell the tale are invaluable.
For entrepreneurs looking to start a financial education company, here are three pieces of advice from the founders of OptionsSwing, the fin-ed company that's the darling of Instagram users.
It could be argued that there's never a better time than right now to get started on a substantial project. In this case, however, the "now" refers to an extremely specific time in the history of the world: the COVID-19 pandemic.
The full effects of the pandemic cannot be known while it's still ongoing. It will probably take years and years after the world brings it under control until anyone will be able to even assess how much damage and suffering this virus has caused.
Some effects, however, are painfully obvious right now. One of them is that people are becoming either unemployed or underemployed. A number of them have been turning to the stock market in the hopes they'll be able to use it as an additional revenue stream. Starting a digital subscription business at a time like that is great, but so is sharing the knowledge that can help people stay afloat.
Be Proactive With Tech Investments
In many cases, waiting for something to happen and then reacting to it is the best way to deal with challenges. When there are too many unknowns ahead, trying to cover them all can become impossible, impractical, or simply too distracting from whatever's going on in the here and now.
Investing in expanding one's problem-solving capacity is a whole different beast, though. Tech is a great example of it; investing in it early on means that entrepreneurs won't have to scramble for resources when they desperately need them. The tech will be there, allowing them to focus on the problem they're having.
Tech might be the most obvious example for laying the groundwork for future problem-solving capabilities, but the same advice can be extrapolated further. Investing in any resource that's especially useful in critical times is a good use of money.
While it's possible to see many one-person operations in the world of business, when it comes to scaling and growing, "the more, the merrier" is the correct motto. Talent procurement in startups is a big deal because, often enough, the quality of the talent has to compensate for the lack of resources.
Even entrepreneurs who believe in their singular vision and don't want anyone to meddle with their ideas could use help now and again. Delegating work to other people and believing that they'll do a good job might prove to be necessary for the business's survival. At the very least, it will be a great way for the controlling entrepreneurs to learn to relax, better handle the uncertainty of someone else's work, and build healthier relationships with the people around them. It's a win on all fronts.
To keep up with OptionsSwing, follow them on Instagram at @optionsswing.