Kalah O Bishop, the Enigmatic Singer & Businesswoman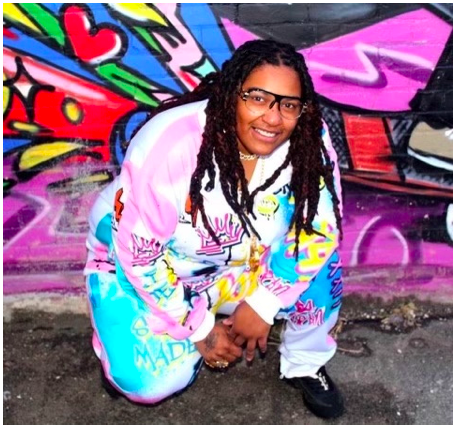 Even a cursory view of history is enough to reveal that women have always been considered fragile and inferior beings. For centuries, they did not have the right to own property, end an abusive marriage, or participate in political activities. Take the example of the United States, regarded as the world champion of democracy. It was not until 1920 that American women were granted the right to vote. Even after that, it took several years for the country's male population to warm up to the idea of women voting and living their lives as independent people.
Despite the several challenges thrown at them at every stage of their lives, women continue to push through and emerge victoriously. No such profession or industry exists as of today that does not harbor a significant female population. From healthcare and education to fashion and music, females continue to leave their mark everywhere and make the world a better place for humanity.
One such brilliant female making her way into this male-dominated world is accomplished singer and businesswoman Kalah O Bishop.
Born on March 8th, 1988, in Buffalo, New York, to Otis Bishop and Michelle Bailey, Kalah O Bishop is a singer and entrepreneur. She obtained her education from GED in 2005 and later received her nursing training from Trocaire College. From a very young age, Kalah O Bishop had a strong inclination towards music. She started practicing rap when she was in school and continued to hone her skills throughout college. Kalah O Bishop made her debut in the music industry in 2019 with her album "Release My Soul." The album created a stir and was highly admired by the audience. This instilled further confidence in Kalah O Bishop, and in 2020 she released another sensational song called "Give it Up" from her second album, "Success Is Revenge." This track was created with Beanie Siegel, a former label mate with JayZ.
An Incredibly Diverse Portfolio
Kalah O Bishop had always been a polymath. Even when she was young, she would explore various music genres and absorb as much information about music as possible. This attitude carried into her professional life as well. After proving her mettle as a singer, Kalah O Bishop sought to venture into the entrepreneurial world. She launched a record label called "Krazy Wavy Entertainment." She signed herself and some other talented names with her record label, including Devilish Angel and Skrillah Santana. Her record label has already released several well-received songs and is well on its way to becoming a notable presence in the music world. Kalah O Bishop has worked with numerous global celebrities such as Lil Chuckee, a former label mate with Lil Wayne. She collaborated with Lil Chuckee and mesmerized the audience with "Die Alone," another stellar track by the versatile rapper.
After achieving such remarkable milestones in life, most individuals would become content and cease their hustles. Kalah O Bishop is certainly not part of that crowd. Even after establishing her successful record label, the iron lady wanted to continue to expand her horizon. Soon she stepped into the profitable clothing industry and founded her brand "Humble High Horse." Just like her feisty personality, Kalah O Bishop's clothes also embody certain profligacy. Each of her pieces has a unique personality and encourages people to embrace their wild inner side. Several famous personalities have endorsed and donned her clothing line, including Daniel Smith, Salonge Knowles' ex-husband.
Kalah O Bishop's life has not been without its due share of challenges. She has been the recipient of negative criticism and jealousy from strangers and friends alike throughout her life. Her gender and race further directed more hate towards her. Despite these harsh experiences, Kalah O Bishop never gave up. She continued to learn new skills and create meaningful projects to become more successful each day.
The world would certainly transform into a better place with more powerful women like Kalah O Bishop leading and driving meaningful change in it. Along with her other ambitions, she also has a passion for helping others reach their true potential in life. Through her music label and clothing brand, she aims to empower people and make them feel wanted.
Discovering The Influence of Jazz and Soul in Hip-Hop Sampling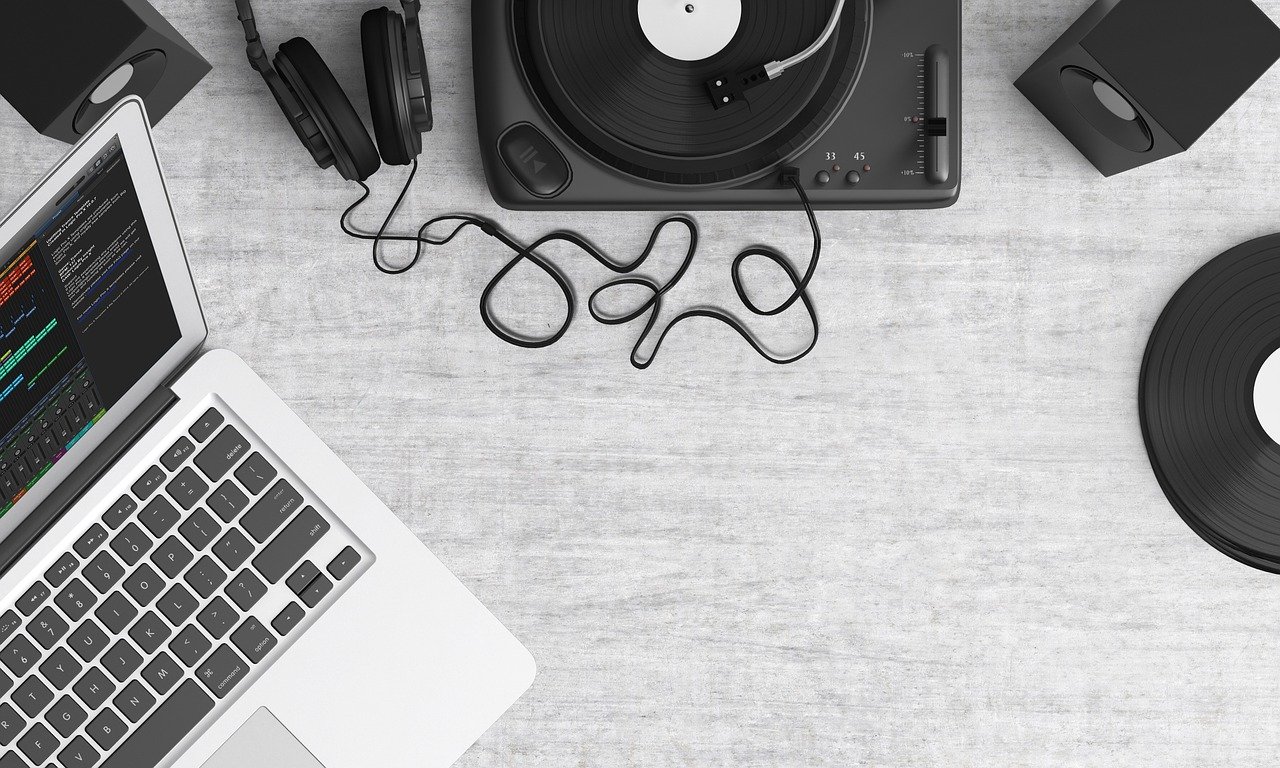 Hip-hop music has taken over the world since its ascension from the streets of the Bronx in New York City. Characterized by its unique blend of poetry, rhythm, and beats, hip-hop has produced some of the world's most iconic musicians and songs. One of the hallmarks of hip-hop music is its creative sampling techniques, which involves using snippets of music from old records to recreate new sounds. But where do these samples come from? And what has been the major influence behind hip-hop sampling?
The answer is jazz and soul music. In this blog post, we'll put jazz and soul music under the microscope as expert Benjy Grinberg explores how these genres have influenced hip-hop sampling.
Jazz Music Influence On Hip-Hop Sampling
Jazz music was a major inspiration behind the early days of hip-hop music. Jazz music was all about improvisation and freestyling, which is very much in the DNA of hip-hop. In the early days of hip-hop, DJs often looped beats from jazz records to create breakbeats, which became the building blocks of early hip-hop music. One of the most sampled jazz artists in hip-hop is none other than the legendary saxophonist John Coltrane. Coltrane's music has been sampled in countless hip-hop songs, and his influence can be felt in the music of many hip-hop icons, including Wu-Tang Clan, Nas, and Kendrick Lamar.
Soul Music Influence On Hip-Hop Sampling
Soul music, on the other hand, was all about emotion and expression. The raw, unfiltered passion of soul music was aptly captured in the sampling techniques of early hip-hop producers. One of the most sampled soul artists in hip-hop is James Brown. Brown's unique blend of funk, soul, rhythm, and blues has been sampled in countless hip-hop tracks. Brown's "Funky Drummer" has become one of the most iconic samples in hip-hop and has been used by everyone from Public Enemy and Run-DMC to Dr. Dre and Kanye West.
Jazz And Soul Music As A Source Of Inspiration For Hip-Hop Sampling
As hip-hop music evolved, so did its sampling techniques. Producers and artists began to look beyond just using samples to create beats but also as a source of inspiration for their lyrics and melodies. Jazz and soul music became fertile ground for this kind of experimentation. Artists like A Tribe Called Quest, De La Soul, and The Roots infused jazz and soul samples into their music, not just for the danceable beats but also to add depth and richness to their lyrics and melodies.
Other Examples Of Jazz And Soul Sampling
Hip-hop's rich history is peppered with countless examples of jazz and soul samples. Some of the most iconic tracks in the genre owe their existence to these tried-and-true sources. One example of hip-hop greatly influenced by these genres is "N.Y. State of Mind" by Nas. The track samples Joe Chambers' "Mind Rain," featuring a haunting and soulful beat with Nas's gritty and introspective lyrics. Another iconic track that has sampled jazz is "Electric Relaxation" by A Tribe Called Quest. The track heavily samples Ronnie Foster's "Mystic Brew," creating a hypnotic and smooth rhythm that complements Q-Tip and Phife Dawg's playful yet insightful lyrics. These songs and many more showcase the versatility and creative genius of hip-hop producers who have skillfully incorporated jazz and soul samples to create a new wave of music.
Final Thoughts
In conclusion, jazz and soul music have significantly influenced hip-hop music. Jazz represents the improvisational spirit and freestyling DNA that runs through hip-hop music, while soul represents the raw, unfiltered emotions that hip-hop music embodies. Jazz and soul music have been sampled and used as inspiration by countless hip-hop producers and artists, and their influence can be felt in the music of some of hip-hop's most iconic names, from Wu-Tang Clan, Nas, and Kendrick Lamar to Public Enemy, Run-DMC, Dr. Dre, and Kanye West. According to Benjy Grinberg, without jazz and soul music, hip-hop music would not be what it is today – a global phenomenon that has influenced not just music but also fashion, art, and culture.