Kalah O Bishop, the Enigmatic Singer & Businesswoman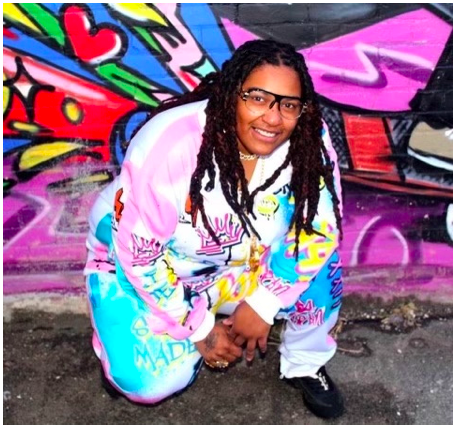 Even a cursory view of history is enough to reveal that women have always been considered fragile and inferior beings. For centuries, they did not have the right to own property, end an abusive marriage, or participate in political activities. Take the example of the United States, regarded as the world champion of democracy. It was not until 1920 that American women were granted the right to vote. Even after that, it took several years for the country's male population to warm up to the idea of women voting and living their lives as independent people.
Despite the several challenges thrown at them at every stage of their lives, women continue to push through and emerge victoriously. No such profession or industry exists as of today that does not harbor a significant female population. From healthcare and education to fashion and music, females continue to leave their mark everywhere and make the world a better place for humanity.
One such brilliant female making her way into this male-dominated world is accomplished singer and businesswoman Kalah O Bishop.
Born on March 8th, 1988, in Buffalo, New York, to Otis Bishop and Michelle Bailey, Kalah O Bishop is a singer and entrepreneur. She obtained her education from GED in 2005 and later received her nursing training from Trocaire College. From a very young age, Kalah O Bishop had a strong inclination towards music. She started practicing rap when she was in school and continued to hone her skills throughout college. Kalah O Bishop made her debut in the music industry in 2019 with her album "Release My Soul." The album created a stir and was highly admired by the audience. This instilled further confidence in Kalah O Bishop, and in 2020 she released another sensational song called "Give it Up" from her second album, "Success Is Revenge." This track was created with Beanie Siegel, a former label mate with JayZ.
An Incredibly Diverse Portfolio
Kalah O Bishop had always been a polymath. Even when she was young, she would explore various music genres and absorb as much information about music as possible. This attitude carried into her professional life as well. After proving her mettle as a singer, Kalah O Bishop sought to venture into the entrepreneurial world. She launched a record label called "Krazy Wavy Entertainment." She signed herself and some other talented names with her record label, including Devilish Angel and Skrillah Santana. Her record label has already released several well-received songs and is well on its way to becoming a notable presence in the music world. Kalah O Bishop has worked with numerous global celebrities such as Lil Chuckee, a former label mate with Lil Wayne. She collaborated with Lil Chuckee and mesmerized the audience with "Die Alone," another stellar track by the versatile rapper.
After achieving such remarkable milestones in life, most individuals would become content and cease their hustles. Kalah O Bishop is certainly not part of that crowd. Even after establishing her successful record label, the iron lady wanted to continue to expand her horizon. Soon she stepped into the profitable clothing industry and founded her brand "Humble High Horse." Just like her feisty personality, Kalah O Bishop's clothes also embody certain profligacy. Each of her pieces has a unique personality and encourages people to embrace their wild inner side. Several famous personalities have endorsed and donned her clothing line, including Daniel Smith, Salonge Knowles' ex-husband.
Kalah O Bishop's life has not been without its due share of challenges. She has been the recipient of negative criticism and jealousy from strangers and friends alike throughout her life. Her gender and race further directed more hate towards her. Despite these harsh experiences, Kalah O Bishop never gave up. She continued to learn new skills and create meaningful projects to become more successful each day.
The world would certainly transform into a better place with more powerful women like Kalah O Bishop leading and driving meaningful change in it. Along with her other ambitions, she also has a passion for helping others reach their true potential in life. Through her music label and clothing brand, she aims to empower people and make them feel wanted.
The fundamental features of community festivals' social implications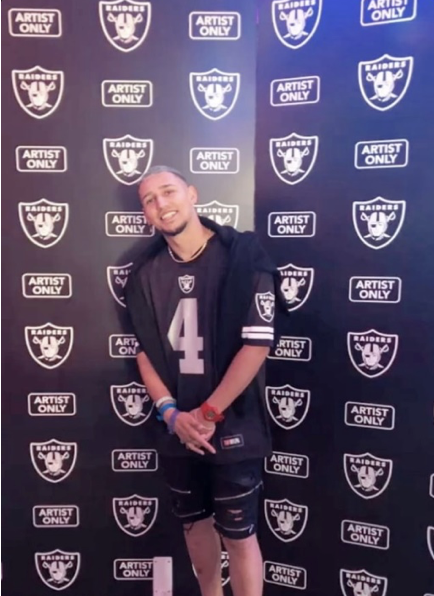 Music's power is an extraordinarily vital and unique instrument that improves the human experience. When combined with a social gathering of individuals from all walks of life who have come to appreciate this art, it creates a force unlike any other. Music allows people to imagine their lives and evoke powerful memories. Music is integral to cultural gatherings, festivals, and belief systems. Sound and rhythm patterns provide a unique insight into an individual's thoughts on current culture, subcultures, and societal concerns. Community festivals allow people of a community to engage in socialization, entertainment, and the formation of social networks, all of which can contribute to the promotion of community cohesiveness and the development of social capital within a community. 
In addition to bringing people of all colors, races, and ethnicities together, these festivals also play a pivotal role in promoting upcoming artists in the music industry. Festivals have long been one of the most prolific venues for promoting new music and exposing listeners to contemporary artists. The absence of festivals and venues has significantly hampered fresh content and talent exposure. Music is vital during festivals because it creates an instant link among those who attend. Festival music speaks to our human yearning to connect, and music is a means of self-expression that transcends all language borders. Picking up performances at smaller or local music festivals is a terrific method for new performers to get into the live music scene. 
Cultura Fest Las Vegas is organized by Alexis Lopez, CEO of artist-only entertainment in Las Vegas. The first large Latino Music Festival in the heart of Las Vegas, bringing together some of the top Latin artists from across the world to play on one stage, which includes some of the most prominent Latino Artists performing various types of music genres such as Regional Mexicana, Banda, Mariachi, and Reggaeton to create a first-time Latino music festival in the heart of Las Vegas. By reshaping live entertainment into an economic engine for growth and commerce and challenging humanity to live by its highest ideals, festivals have revolutionized the live music industry and become a crucial source of income for the music business. They also celebrate both the power of the individual and the collective masses. 
The upcoming festival to send shockwaves
The festival is scheduled to take place in 2023. With over 20 artists and ten of the biggest Latin DJs and music producers on the stage, bringing Latin Culture together, various Latin food from different cultures, games, contests, and giveaways for all guests to eat and dance the night away.
Cultura Fest will feature Latin music genres such as Reggaeton, Dembow, Mariachi, Corridos, and Banda Regional Mexicana.
Becky G, Dalex, Jowell & Randy, Blessed, Ryan Castro, Luis R Conriquez, Fuerza Reguida, Enigma Norteno, Junior H, Rickstarr, Mr. Fernandez, Christian Nava, Eslabón Armado, Eladio Carrión, Lunay, Sech, Lyanno, Mora, and many more will be confirmed as headliners in 2023.
Through his music promotion venture, Alexis intends to introduce Cultura Fest to other big cities such as Los Angeles, Texas, Chicago, and Miami. 
Introducing new artists to the audience
Alexis works as an A/R in the Latino business with numerous artists and frequently forges new ties amongst artists of various genres. Introducing numerous artists merging both cultures to be able to develop the new sounds of Latin Music, such as Grupo Firme from the Mexican Group and Jay Wheeler from reggaetón.
 About Alexis Lopez
 After suffering three ACL knee injuries, Alexis Lopez decided to hang up his boots and see what the future held for him. Alexis transitioned into music management, working with artists and DJs, and has worked for famous names in the music industry, such as Christian Nava, Rickstarr Baby, and Payso. Lopez has succeeded in every element of his life, and the new chapter of his life was no exception. Alexis Lopez knocked on many doors in his early days and was successful throughout his life. He has completed several missions. Lopez is now taking multiple Artists to South America, Central America, and Canada, such as Grupo Firme, Dos Carnales, Wisin & Yandel, Steve Aoki, Jay Wheeler, Oscar Maydon, Becky G, Luis R Conriquez, and many more Latino artists.