Kalah O Bishop, the Enigmatic Singer & Businesswoman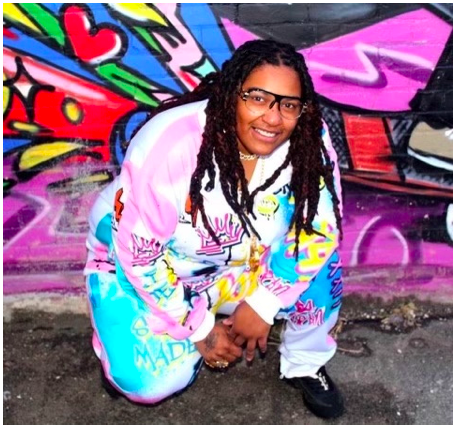 Even a cursory view of history is enough to reveal that women have always been considered fragile and inferior beings. For centuries, they did not have the right to own property, end an abusive marriage, or participate in political activities. Take the example of the United States, regarded as the world champion of democracy. It was not until 1920 that American women were granted the right to vote. Even after that, it took several years for the country's male population to warm up to the idea of women voting and living their lives as independent people.
Despite the several challenges thrown at them at every stage of their lives, women continue to push through and emerge victoriously. No such profession or industry exists as of today that does not harbor a significant female population. From healthcare and education to fashion and music, females continue to leave their mark everywhere and make the world a better place for humanity.
One such brilliant female making her way into this male-dominated world is accomplished singer and businesswoman Kalah O Bishop.
Born on March 8th, 1988, in Buffalo, New York, to Otis Bishop and Michelle Bailey, Kalah O Bishop is a singer and entrepreneur. She obtained her education from GED in 2005 and later received her nursing training from Trocaire College. From a very young age, Kalah O Bishop had a strong inclination towards music. She started practicing rap when she was in school and continued to hone her skills throughout college. Kalah O Bishop made her debut in the music industry in 2019 with her album "Release My Soul." The album created a stir and was highly admired by the audience. This instilled further confidence in Kalah O Bishop, and in 2020 she released another sensational song called "Give it Up" from her second album, "Success Is Revenge." This track was created with Beanie Siegel, a former label mate with JayZ.
An Incredibly Diverse Portfolio
Kalah O Bishop had always been a polymath. Even when she was young, she would explore various music genres and absorb as much information about music as possible. This attitude carried into her professional life as well. After proving her mettle as a singer, Kalah O Bishop sought to venture into the entrepreneurial world. She launched a record label called "Krazy Wavy Entertainment." She signed herself and some other talented names with her record label, including Devilish Angel and Skrillah Santana. Her record label has already released several well-received songs and is well on its way to becoming a notable presence in the music world. Kalah O Bishop has worked with numerous global celebrities such as Lil Chuckee, a former label mate with Lil Wayne. She collaborated with Lil Chuckee and mesmerized the audience with "Die Alone," another stellar track by the versatile rapper.
After achieving such remarkable milestones in life, most individuals would become content and cease their hustles. Kalah O Bishop is certainly not part of that crowd. Even after establishing her successful record label, the iron lady wanted to continue to expand her horizon. Soon she stepped into the profitable clothing industry and founded her brand "Humble High Horse." Just like her feisty personality, Kalah O Bishop's clothes also embody certain profligacy. Each of her pieces has a unique personality and encourages people to embrace their wild inner side. Several famous personalities have endorsed and donned her clothing line, including Daniel Smith, Salonge Knowles' ex-husband.
Kalah O Bishop's life has not been without its due share of challenges. She has been the recipient of negative criticism and jealousy from strangers and friends alike throughout her life. Her gender and race further directed more hate towards her. Despite these harsh experiences, Kalah O Bishop never gave up. She continued to learn new skills and create meaningful projects to become more successful each day.
The world would certainly transform into a better place with more powerful women like Kalah O Bishop leading and driving meaningful change in it. Along with her other ambitions, she also has a passion for helping others reach their true potential in life. Through her music label and clothing brand, she aims to empower people and make them feel wanted.
Charlotte Fenna Aim to Embark on a Humble Quest With EP
Humble Quest, as Charlotte Fenna explains in a letter accompanying the announcement, was born out of the uncertainty of the pandemic. "What do you write about when the show can't go on?" she says. "I think every songwriter in the world had a few months of that question at the beginning of the pandemic."
Charlotte is a household name in the Freelancing Community, The young R&B singer announced her new Ep Icy Rain. The five track Illingsworth-produced EP is scheduled for release in February, Ep will feature contributions from Arthur Verocai, Dina El, and Carmen Suleiman, Creativity and versatility is all we should expect in her debut EP.
This Ep is about the mechanisms that are used to hide your vulnerabilities and carry on," explains Charlotte "But also, the feeling of being about to burst and how cathartic it could be to allow yourself to let your emotions out and feel the world around you.