Kamil Sattar Levels the Playing Field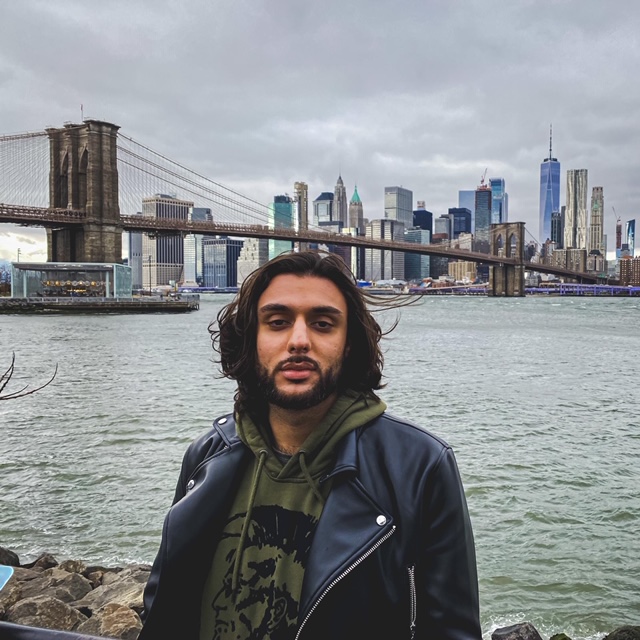 The COVID-19 pandemic has caused rippling shifts in the global economy. With constant disruptions in international supply and demand, the retail industry has been hit particularly hard. Large retail companies have had to take drastic measures, pulling from their deep pockets to mitigate the damage. Many smaller firms, without the necessary emergency reserves, have had no choice but to exit the market entirely.
While disruptions have hit all aspects of the retail industry, the impact has been largely asymmetric. Online stores are faring significantly better than their brick-and-mortar counterparts. Despite pandemic-borne challenges, such as supply chain issues and changes in regulations and customer habits, e-commerce firms have proved to be inherently more able to adapt due to their independence from a physical staff and concrete locations. In addition, community quarantine and social distancing measures have brought much of the typical retail activity online. As a result, the pandemic has served to demonstrate the capabilities of e-commerce as well as catalyze its growth into an increasingly significant aspect of the retail industry.
Among the various business models available, drop-shipping is one that fully demonstrates and capitalizes on the potential advantages of e-commerce. Drop-shipping allows a retailer to do business without physical contact with customers or suppliers. Instead, a drop-shipper serves to connect interested customers with the relevant manufacturers or wholesalers. In this manner, drop-shippers serve to take on both retailing and marketing functions. Through this added value, drop-shippers are able to negotiate profit margins depending on their proficiency in moving a supplier's products. Drop-shipping is also unique in that it has very few barriers to entry, with little need to hold physical stock. These advantages have led to a continuing surge in the drop-shipping industry despite the challenges of the pandemic.
British entrepreneur Kamil Sattar is proof of the potential to be found in drop-shipping. When Kamil was only twenty years old, his companies were already earning a combined revenue of $3,000,000 a year. Aside from his staggering personal financial success, Kamil has also mentored aspiring entrepreneurs in drop-shipping, many of whom have moved on to create their own stores amounting to hundreds of thousands of dollars. In the face of these achievements, Kamil wants the latter–helping others achieve their entrepreneurial goals through dropshipping–to be his lasting legacy.
Kamil himself lives in a sort of Spartan austerity, with little taste for personal luxury. Kamil's primary motivation was and continues to be his family. Seeing his poor immigrant parents struggle financially gave Kamil the spark to do more and to provide for his family a secure and consistent stream of income. Despite his success, Kamil maintains his humble aspirations, aiming primarily to secure a future for himself, his parents, and his future family. Kamil aims to secure his financial future to be able to retire by age 40, dedicating the rest of his time to quality moments with his family.
Kamil's rough upbringing and the struggles of his parents were the main drivers toward achieving his dreams of financial success. These also drove his desire to in turn help others in achieving a similar level of accomplishment. Kamil wants aspiring entrepreneurs to be offered the same opportunities that helped him reach where he is today. Those with the right entrepreneurial mindset, Kamil believes, would be able to take advantage of these opportunities and reach their own goals.
To achieve his dreams of granting equal opportunity to aspiring businessmen, Kamil offers himself for seminars, interviews, and public speaking events on top of his mentoring business. During the pandemic, Kamil also documented his extensive knowledge in drop-shipping to create mentoring courses, which he released free of charge. Kamil aims to create and release more of these courses annually in order to help those who cannot afford paid courses.
If you want to learn more about Kamil's story, you can follow him on his Instagram, @kamilsattarofficial. Kamil may be booked for mentorships, seminars, interviews, and public speaking events on his website at kamilsattar.com.
Design the Life of Your Dreams with Entrepreneur Burton Hughes'sSix Assets of Alignment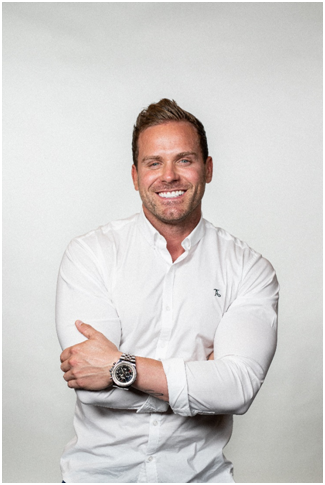 Leading a balanced life is hard. Every day, we have so many things competing for our attention: kids, spouses, parents, work, school, household duties, and on and on it goes. How is one supposed to find balance in all of this chaos?
I'll let you in on a secret: you can't. The secret to life isn't balanced at all, because that's impossible to find.
The secret lies in finding alignment instead.
Finding balance in your life is a myth; it is humanly impossible to divide your energy and efforts equally between every aspect of your life. Some areas will require more attention than others; other areas can be left dormant for a while as you focus your energy elsewhere. What's important is to schedule in time to work on what fuels you and what's necessary to keep you going.
But how can you do that? And what on earth does alignment have to do with getting through each day with some measure of success and sanity?
I've come up with the six assets of alignment that have become my guiding stars. They are the things that help me prioritize my day-to-day tasks and ensure that I will emerge from each day successful, invigorated, and ready to do it all again the next day…and all the days after that.
Are you ready to unlock all that aligning your life has to offer? Let's chat a bit about my six assets alignment so you can start thinking about how they can help you find the success you dream of.
Mindset
How many times do you look at your to-do list every morning and feel overwhelmed, discouraged, stressed, or anxious? The key to remedying this lies within your mindset. The thing that will set you apart from the crowd is knowing how to harness those emotions and flip them on their head to serve you instead of enslaving you.
Instead of considering all you have to do, and how much of it is out of your control, focus on that which you can control: your attitude and your response to each task before you. Take everything one step at a time and refuse to give in to the feeling of overwhelming.
Faith
Not everyone is a person of faith, but if you are, tap into the reassurance that the belief in a power greater than you provide. None of us is meant to walk this earth alone, and while friends and family are great, sometimes you just need to say a little prayer before going about your day.
Family
The memorable moments I share with my family have kept me going through even the darkest, most stressful times. But I wouldn't have those memories to fall back on if I had allowed my stress, busyness or anxiety to steal that joy. Prioritize sharing life with the people you love, and pour intentional time and effort into your relationships on a regular basis – whether that's with your family, spouse, roommates or close friends.