Kamil Sattar Levels the Playing Field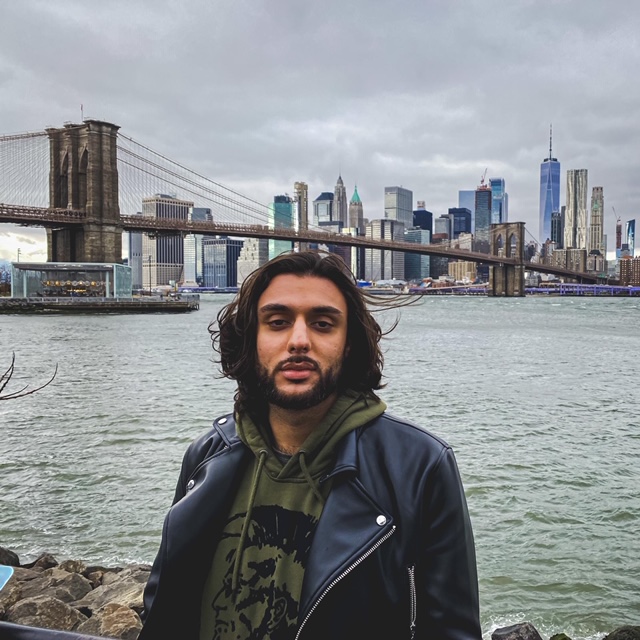 The COVID-19 pandemic has caused rippling shifts in the global economy. With constant disruptions in international supply and demand, the retail industry has been hit particularly hard. Large retail companies have had to take drastic measures, pulling from their deep pockets to mitigate the damage. Many smaller firms, without the necessary emergency reserves, have had no choice but to exit the market entirely.
While disruptions have hit all aspects of the retail industry, the impact has been largely asymmetric. Online stores are faring significantly better than their brick-and-mortar counterparts. Despite pandemic-borne challenges, such as supply chain issues and changes in regulations and customer habits, e-commerce firms have proved to be inherently more able to adapt due to their independence from a physical staff and concrete locations. In addition, community quarantine and social distancing measures have brought much of the typical retail activity online. As a result, the pandemic has served to demonstrate the capabilities of e-commerce as well as catalyze its growth into an increasingly significant aspect of the retail industry.
Among the various business models available, drop-shipping is one that fully demonstrates and capitalizes on the potential advantages of e-commerce. Drop-shipping allows a retailer to do business without physical contact with customers or suppliers. Instead, a drop-shipper serves to connect interested customers with the relevant manufacturers or wholesalers. In this manner, drop-shippers serve to take on both retailing and marketing functions. Through this added value, drop-shippers are able to negotiate profit margins depending on their proficiency in moving a supplier's products. Drop-shipping is also unique in that it has very few barriers to entry, with little need to hold physical stock. These advantages have led to a continuing surge in the drop-shipping industry despite the challenges of the pandemic.
British entrepreneur Kamil Sattar is proof of the potential to be found in drop-shipping. When Kamil was only twenty years old, his companies were already earning a combined revenue of $3,000,000 a year. Aside from his staggering personal financial success, Kamil has also mentored aspiring entrepreneurs in drop-shipping, many of whom have moved on to create their own stores amounting to hundreds of thousands of dollars. In the face of these achievements, Kamil wants the latter–helping others achieve their entrepreneurial goals through dropshipping–to be his lasting legacy.
Kamil himself lives in a sort of Spartan austerity, with little taste for personal luxury. Kamil's primary motivation was and continues to be his family. Seeing his poor immigrant parents struggle financially gave Kamil the spark to do more and to provide for his family a secure and consistent stream of income. Despite his success, Kamil maintains his humble aspirations, aiming primarily to secure a future for himself, his parents, and his future family. Kamil aims to secure his financial future to be able to retire by age 40, dedicating the rest of his time to quality moments with his family.
Kamil's rough upbringing and the struggles of his parents were the main drivers toward achieving his dreams of financial success. These also drove his desire to in turn help others in achieving a similar level of accomplishment. Kamil wants aspiring entrepreneurs to be offered the same opportunities that helped him reach where he is today. Those with the right entrepreneurial mindset, Kamil believes, would be able to take advantage of these opportunities and reach their own goals.
To achieve his dreams of granting equal opportunity to aspiring businessmen, Kamil offers himself for seminars, interviews, and public speaking events on top of his mentoring business. During the pandemic, Kamil also documented his extensive knowledge in drop-shipping to create mentoring courses, which he released free of charge. Kamil aims to create and release more of these courses annually in order to help those who cannot afford paid courses.
If you want to learn more about Kamil's story, you can follow him on his Instagram, @kamilsattarofficial. Kamil may be booked for mentorships, seminars, interviews, and public speaking events on his website at kamilsattar.com.
Winners and Losers in the Digital Economy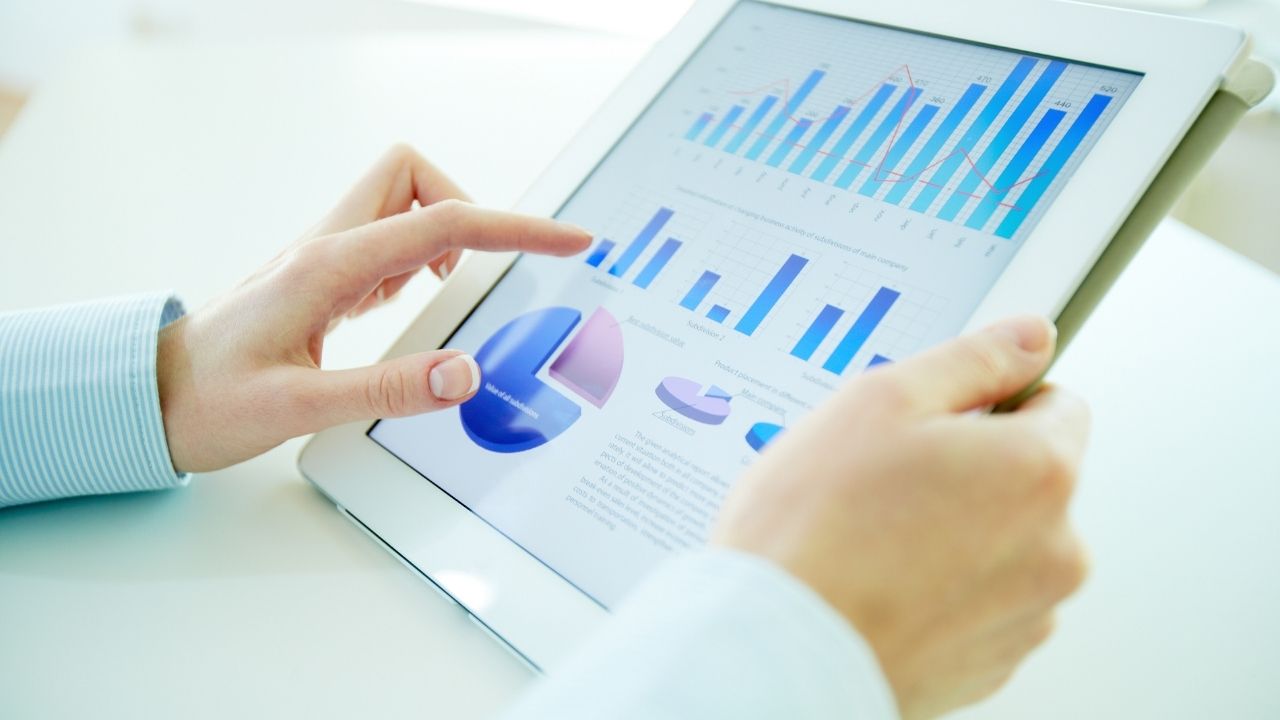 Businesses around the world were forced to move to an online economy due to the COVID 19 pandemic. However, not all businesses will be able to make that shift and thrive. If you deep dive and take a look at the digital economy, you will discover winners as well as losers. Let's take a look at some of the winners and losers.
Winners of digital economy
Telecommunication companies
Online services are quite popular among people out there. That's because, we use our internet connections and phones to get most of our work done. Due to the same reason, companies that offer internet and telephone services have a high demand. Telecommunication companies can expect to witness an increase in demand for the services in future. Hence, they are a clear winner of an online economy.
Software development companies 
People in today's world prefer to use online platforms to get most of their work done. For example, we take a look at the online stores when we want to buy something. It is a convenient method available to get a product delivered without having to go out. To cater this demand, businesses have started getting their online selling marketplaces developed. Numerous improvements are done to those online marketplaces to deliver a better experience to the customers. On the other hand, digital economy has forced employees and students to continue with their work from home.  This has also created a massive demand for the services offered by software development companies. Hence, software development companies are a clear winner of the online economy.
When you go through IB Economics Paper 1 Sample Answers, you will figure out how the businesses can thrive when they have an increased demand. All the businesses that belong to the above-mentioned industries have a high demand. Hence, they can get the maximum returns out of digital economy.
Losers of online economy
Now you have a clear understanding about the winners of online economy. While keeping that in mind, it is worthy to take a look at the losers of online economy as well. Here are some of the businesses that will probably take advantage out of digital economy to ensure their business success.
Businesses in the hospitality industry
Businesses that exist in the hospitality industry, such as hotels, theme parks and even airlines will fail to thrive in a digital economy. They operate businesses, which cannot be taken online with ease. Along with the development of a digital economy, most of the people prefer to stay at their homes and get work done. This is creating a negative impact to the businesses in hospitality industry. That's because those industries need people to move.
For example, we can see how the large scale conferences, trade shows and exhibition are now taking place online in the form of online conferences and virtual trade shows. This has led the companies in hospitality industry towards major revenue drops. As you can learn from Econs Tuition, businesses that have a drop in demand will not be able to sustain in the future, unless they go for transformations. However, the transformations available for businesses in the hospitality industry are also limited, due to the nature of business operations that they run.
Child care services / adult care services
Child care services and adult care services are another loser in an online economy. We could see how these businesses receive lots of financial support during the recent past because of the impact created by COVID 19 pandemic. They are experiencing a significant drop in their revenues as of now. Some of the operators are even forced to close down their facilities.
In a digital economy, people are provided with the chance to get most of their work done while staying at home. For example, people don't need to go to office to get work done. Due to the same reason, they can work from home and take care of their kids and seniors. This leads all the businesses that offer adult care services and child care services to lost business opportunities.
Final words
As you can see, there are winners and losers in a digital economy. Losers should focus more on how to get the maximum out of new business opportunities created with the online economy. Then they will be able to innovate and ensure the survival of businesses in the long run.