KetoCoach Co-Owner Discusses Benefits and Advice for Succeeding on a Keto Diet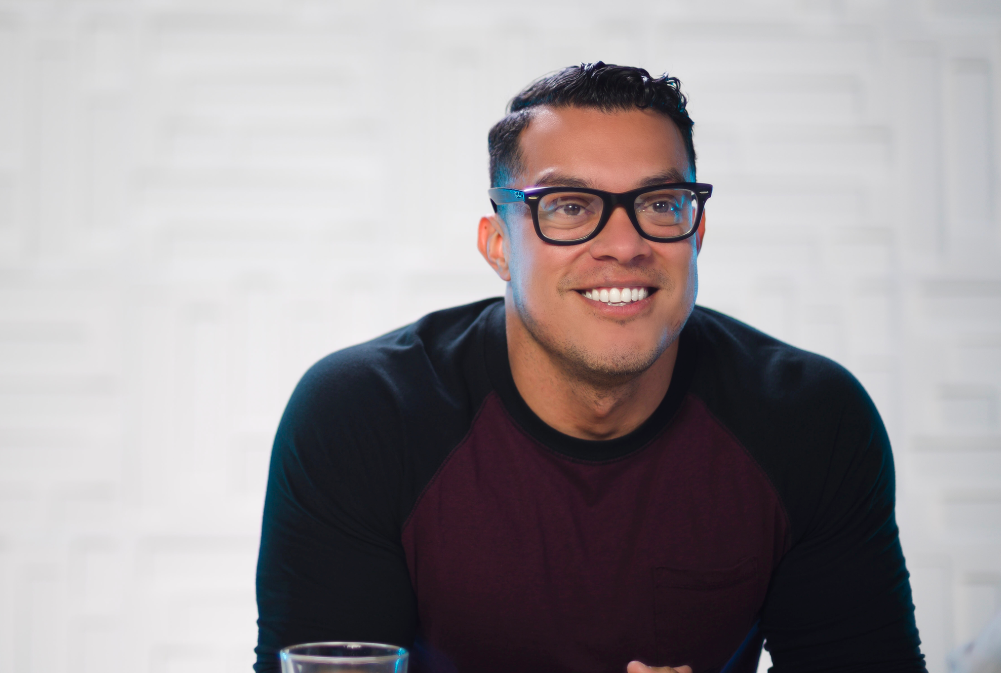 Tell us a little bit about yourself and KetoCoach.
My name is Logan Delgado, I'm from Austin, Texas and people who follow me on Youtube and Instagram know me as Goody Beats. I train and compete for bodybuilding physique challenges, give advice on workouts and dieting and i'm huge on promoting positivity and motivation. I am a co-owner of KetoCoach, alongside Matthew Payne who also has a personal history with the ketogenic diet.
KetoCoach is a ketogenic lifestyle company with a focus on community. KetoCoach offers a top of the line blood ketone meter with all of the accessories, as well as urine strips and various other keto tools. We've spent the better part of 2020 adapting to the ever-changing social climate, and we're very excited to be launching our app FastCoach. FastCoach connects the community we value to the experts in the keto lifestyle, and gives people a wealth of tools and information to make their keto lifestyle the absolute best it can be!
Can you tell us about how you started your personal Keto journey?
I used to be overweight and was on the road to being diabetic. I also had high blood pressure and high cholesterol. One day I just said "enough is enough." I knew I needed to make a change, but I just didn't know how to start. I reached out to a friend and he put me on a ketogenic intermittent fasting plan. I started following it 100%, and only 10 weeks later I was in the best shape of my life.
KetoCoach offers a series of ketogenic measurement tools that allow users to track quantitative and qualitative data with biomarkers. Will you explain how these tools help users succeed on their ketogenic and fasting diets?
The KetoCoach meter takes a small drop of blood from your finger, and in seconds gives you a reading of your blood ketone enzymes. This number indicates whether or not your body is producing enough ketone enzymes to signal a switch from burning glucose to burning fat instead.
The first way this really helps users succeed in their ketogenic diet is providing them with the science behind keto. Understanding what our bodies are doing in ketosis and why this contributes to fat loss is a huge step in gaining the confidence to stick with the diet.
The second, and most important, tool of success KetoCoach offers is a device that shows your hard work is paying off and that you are progressing in your goals! Most people who go on a diet utilize a scale and mirror as their measurement markers of success. There's nothing wrong with this, but when you're two weeks into a diet and not seeing the results you want in the mirror, you're likely to be feeling discouraged, hopeless and frustrated. The KetoCoach offers an accurate and reliable means of measuring your body's response to the keto diet. You'll know your hard work is paying off right away, and you won't have to just guess or hope. KetoCoach takes away the terrible uncertainty of not knowing, and gives you control over your diet.
Can you share successful/noteworthy stats or data from KetoCoach's results?
The stats we are most proud of involve the community of people who have found success in the keto diet though utilizing KetoCoach as an aid in their weight loss journey. Our Instagram is full of people sharing their stories. Every day this is consistently one of the best things I see. We currently have over 40,000 users and that number keeps growing.
KetoCoach's new app is launching this next week, can you tell us more about FastCoach?
Gladly! FastCoach combines community led challenges with a distinct bio tracking interface. This allows users to input their blood ketone and glucose measurements, along with their energy levels and a fasting tracker.
FastCoach brings a greater level of understanding to an individual's anatomical response to daily habits surrounding their intake of food, fasting times and how they feel. This way, a person can adjust how they progress towards their goals by keeping track of the way their body is responding day to day.
A huge part of the app is the challenges that will be featured. FastCoach will feature different coaches from the keto community, who will guide users through various challenges relating to keto, including fasting, getting into ketosis and more. A few coaches we have lined up are Danny Vega and Dr. Jaime Seeman, both of whom are just as excited as we are to be launching this app.
We want FastCoach to give users a strong sense of community so they always feel the support of those on the same journey as themselves, while simultaneously delivering them unique tools and top of the line challenges from experts in the field.
Can you speak on the positive impact of community while dieting and how working with others toward a similar goal is beneficial for users?
A community is so beneficial to dieting – when you're achieving your goals and feel the elation of bettering yourself, you have a place to share your progress and your accomplishments. At the same time, you're sharing success with others who may need help, or advice, or in the very least, a little encouragement. Community benefits those who are succeeding and those who are having difficulty because it brings everyone together and allows everyone to share their strengths, offer help, give encouragement, and hold each other accountable. I could go on and on about community and positivity. They are at the core of KetoCoach.
What challenges did you face when you first started keto?
Cravings! I feel most people would share this challenge but honestly carbs and sugar are truly Addicting. You don't realize how addicting they are until you're trying to cut them out completely. Your mind can get foggy, and you can feel fatigued after a few days of starting keto, but this is only temporary. This is basically a total body hangover after coming off of carbs and it's often called the 'keto flu.' There are ways you can lessen the fogginess and fatigue, such as drinking plenty of water, avoiding intense exercise and getting plenty of sleep. After a day or two, this feeling is replaced by mental clarity and a strong feeling of focus, which are both long lasting side effects of the keto lifestyle.
Personally, what is your favorite aspect of a keto lifestyle?
The way it makes my body feel and perform. Before I started keto, I would always feel that afternoon crash or like I just wanted to take a nap. Now, I no longer get that feeling and my energy levels are out the roof, not to mention all the barbecue and steaks I get to eat!
The pandemic has impacted health challenges for people everywhere. Can you share any tips for the ketogenic diet and fasting?
Definitely, and the first thing I'll say is that you have to be real with yourself. Have that one-on-one conversation with yourself in the mirror, just don't use it as an excuse to hate on yourself with negativity. What do you want out of keto? Do you want to lose weight, sleep better, or just have a better relationship with food? Whatever your reasons might be, focus on those and begin your keto journey with a strong sense of why you're doing it. Then, tell yourself that you can do it and believe in yourself! Understand that there might be a few tough days, but it gets easier. Other than that, I would say to keep it simple and play it safe. Find the foods that fit into keto that you'll like, and keep a careful eye on nutritional information. Carbs can sneak in easily if you're not paying attention, so make sure you're surrounded with a lot of protein and fatty foods such as meat, avocado and eggs.
Can you offer advice for those managing a keto and fasting lifestyle as the holidays approach?
Whenever a special occasion comes around, especially the holiday season, there's always a chance that you'll slip on your diet. The best thing is, like I said before, to be real and honest with yourself. Make the choice early if you're going to stick to your diet through the holidays and then just be ready and have a gameplan when you're around temptation.
A lot of people will have a keto snack ready in case a craving hits. When you sit down for the big meal, replace that bread roll and potatoes with an extra serving of meat and more vegetables, while drinking plenty of water. If you want to allow yourself some wiggle room during the holidays, then that's totally fine! Again, just have a game plan and keep yourself in contro. Plan a few meals or a day or two when you aren't being as strict with your diet. Everyone needs to know that if you have an evening of indulgence, then that's fine, but hold yourself accountable afterwards. Make sure your special evening was just an evening, your day was just a day. Too often, people will indulge and then have this feeling of "Well, I'm off the wagon so I might as well keep going and eat whatever I want." Then an evening of treating yourself turns into a few days of indulging and then a few weeks go by and suddenly you've lost time which you could've been working on yourself. Be honest with yourself, plan ahead and stay in control!
To learn more about KetoCoach, please visit: https://ketocoachx.com.
Frontier Dental Lab's Direct-to-Consumer Marketing Connects Dentists and Patients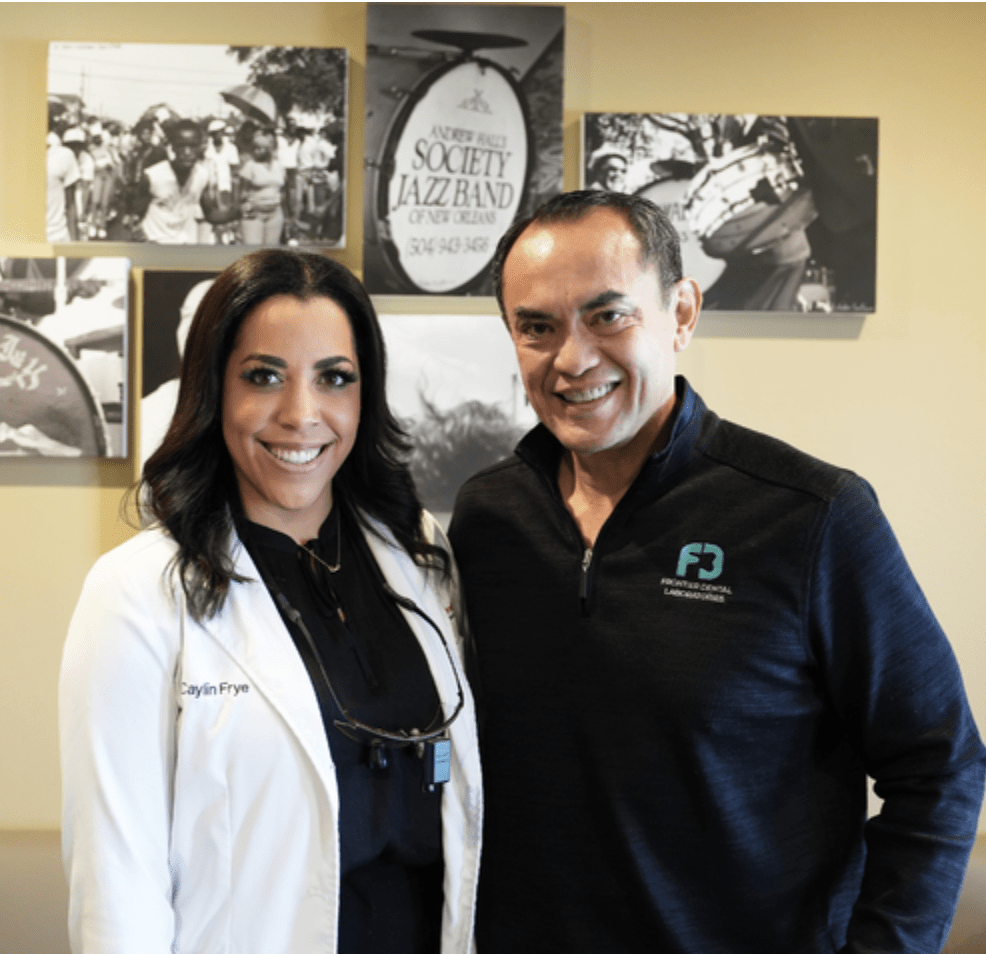 Dr. Caylin Frye, a cosmetic dentist at Mid-City Smiles in New Orleans, has worked in the dental industry for over two decades. In all that time, she has never had a dental lab bring a patient to her office door. However, that's exactly what happened when Frontier Dental Lab Group connected her with Ignacia Soto-Aguilar.
The inspiration behind Frontier Dental Lab's direct-to-consumer campaign
Gil Villavecer, Chief Marketing Officer at Frontier Dental Lab Group, was well aware of two key factors influencing Frontier's marketing strategy. First, he knew his clients were dentists who tended to stick to traditional marketing methods as simple as word of mouth. Second, he knew that most people didn't realize dental labs even existed. For these reasons, labs like Frontier have historically been absent from the direct-to-consumer marketing space. 
"I like to be a trailblazer," says Villavecer. "My lightbulb moment came when I realized that we have far more horsepower than the average dentist. After all, what dental office has a full-time marketing department? To better serve our dentists, I shifted our approach to a direct-to-consumer campaign."
Villavecer's first hurdle was introducing Frontier Dental Lab Group to a public that, up until that point, had been unaware of its existence. In general, dental labs have avoided digital marketing, but Villavecer knew the internet was the only way forward. So, Frontier uploaded educational clips to YouTube and fired up an Instagram account with a new mission to "Educate, Entertain, and Connect."
Frontier Dental Lab's DTC marketing in action
Frontier Dental Lab's most innovative initiative is its Smile Simulations. Through this program, potential patients upload selfies to Frontier's website and receive before and after pictures showing the possibilities of a smile makeover.
Soto-Aguilar first encountered Frontier Dental Lab through the Smile Simulation initiative and was blown away by her digital makeover. "The assessment was so quick and personal," she remembers. "I received my before-and-after shots in an hour, and I couldn't believe the amount of detail that Frontier put into it. That was my first insight into how much Frontier cares about its patients. They enabled me to visualize exactly how I would look with a new smile."
Along with the Smile Simulation, Frontier Dental Lab sent a list of seven Trusted Frontier Dentists in Soto-Aguilar's area who could make her simulation a reality. "We try to make research easy for people," says Gil. "We believe that educated consumers are the best consumers."
Frontier Dental Lab builds trust between dentists and patients
For convenience, Frontier linked each cosmetic dentist's Instagram profile. When Soto-Aguilar clicked on Dr. Frye's Instagram account, she felt an instant connection. 
"Dr. Frye and I are both artists," she explains. "I saw the care she put into her online presence and knew I would be in good hands. In this digital world, we put our work out there to show our clients what they can expect before we ever meet them. It's visual and very intimate."
Soto-Aguilar's trust in Dr. Frye grew with every new piece of information she learned. She scanned through before and after shots of smiling patients and read a feature article about Dr. Frye dancing with her clients. Above all, she was struck by Dr. Frye's honesty in describing her practice. 
"I felt like I already knew her," recalls Soto-Aguilar. "She wasn't trying to sell anything to me. She was just talking about her passion for beautiful smiles."
Within two days of uploading her selfie to Frontier Dental Lab's Smile Simulation Center, Soto-Aguilar was talking with Dr. Frye in her office as if they had known each other for years. At that consultation, she scheduled an appointment for 20 veneers.
Dr. Frye says this is the most straightforward case she has closed in 21 years because of the foundation of trust established before the consultation. "Ignacia contacted me through the email from Frontier Dental Lab and was so excited that she even brought the smile simulation to our consultation. By the time we met, she trusted my work as a cosmetic dentist and Frontier's work as a dental lab."
In fact, Dr. Frye was so thrilled about the direct-to-consumer marketing that connected her to Soto-Aguilar that she shot a text to Villavecer that day: "Hey, Gil! Super cool story! A patient went through the smile simulation on your site, you sent her my info, and she's coming in tomorrow. That's the power of your marketing in the flesh!"
Villavecer counts that among the most exciting messages he has ever received. The only one he might enjoy more came days later from Soto-Aguilar. Along with pictures of her new smile, she texted: "Hi, Gil! You'll love to see this! My smile is just how you imagined it!" 
Currently, Frontier is focusing on harnessing the power of digital marketing to reach consumers. Its ground-breaking efforts to Educate, Entertain, and Connect potential patients prove that this marketing campaign is about much more than sales — it's about building relationships and helping potential patients imagine the possibilities.