Know Your Options: Surgical Vs. Dr. Ourian's Non-Surgical Liposuction
Are you considering getting liposuction because you are sick and tired of having fat around your midsection that refuses to budge no matter what you do? You are probably looking at surgical liposuction as one of your options.
But did you know that there are non-surgical, non-invasive liposuction options available for you as well? Dr. Simon Ourian of Epione Beverly Hills has developed a new non-surgical liposuction option called Optilipo.
Keep reading to learn more about this non-invasive surgical option to reduce fat and gain back that svelte you.
What Is Optilipo and How Can It Help You? 
Did you know that fat cells are naturally vulnerable to the effects of cold? That vulnerability is what Dr. Simon Ourian of Epione Beverly Hills exploits when he uses Optilipo to selectively cool targeted fat cells in your body.
The great thing about Optilipo is that it can gradually reduce abdominal fat, love handles, and more without any invasive surgery or scarring. In fact, your skin will be completely unaffected by this procedure.
You can go in to get this non-surgical liposuction procedure and be out and about back to your normal schedule right after. No need for a recovery period.
In addition, no pain medication is required for Optilipo and is comfortable for most patients. You can be checking emails on your laptop, listening to music, or watching your favorite show on Netflix while the procedure goes on.
Let's outline how surgical liposuction is different from Optilipo mentioned above:
Surgical liposuction is invasive and involves cutting into your skin leaving behind scars

Surgical liposuction will require an extensive rest and recovery period after

Surgical liposuction is painful and will require the use of anesthesia

Surgical liposuction is for extreme fat reduction and weight loss
Cryolipolysis Is the Science behind This Procedure
If this sounds too good to be true, and your skepticism monster is rearing its head, then listen up. Dr. Simon Ourian's Optilipo technique is based on a science called Cryolipolysis developed in the Massachusetts General Hospital.
This technique has been tested and tried by scientific minds. It has even been proven that the thickness of the fat layer can be reduced by 22.4% within 2-4 months after a single procedure. 
Suffering from poor body image or self-esteem issues? If it's because of those fat pads or bulges that stick to your body, no matter what you do, Optilipo must become your new BFF. 
There Are Different Liposuction Options 
As you saw above, there are two different types of liposuction that you can choose from – surgical vs. non-surgical. Your choice will depend on the various factors discussed above.
But if you are looking for a non-invasive, back-to-work-the-next-day option, then Optilipo is for you. Contact Dr. Simon Ourian at Epione Beverly Hills today and get informed on your liposuction options today! Don't delay.
Weight Management Strategies to Help You Stay in Shape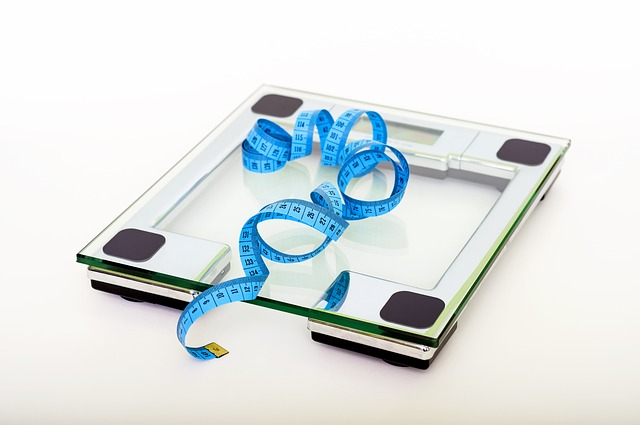 When measuring your body mass index (BMI), your weight and height must go hand-in-hand. If your BMI is 35 and over, you are considered overweight or obese. If it falls below that range, you are going in the right direction. However, most people only get worried about their weight when it poses a health risk. Seeing a specialist for weight management in Lady Lake is a surefire way of evading health risks and improving your quality of life. Here are some of the strategies the Integrated Family Medical Center team applies to help you achieve your weight goals.
Weight management specialists advocate for physical activity to reduce individuals' weight
Engaging in physical exercises is one of the best weight management strategies that most specialists champion for. However, not everyone is cut for intense physical activities, but that is not an excuse to be dormant. Weight management can tailor a suitable physical program depending on your current medical condition, the intensity of the previous activity, and individual preferences. If you are unfit for intense exercises, your doctor may find something else for you to do.
They instill good behavioral and lifestyle habits for weight management purposes
The primary goal of behavioral and lifestyle modification as far as weight management is concerned is to help individuals understand the relationship between their decisions and the consequences of their actions. If you take processed foods regularly, your body will likely be affected by high-calorie intake. Behavioral and lifestyle adjustments are treatments that aim at helping you adopt healthy eating. Once you stick to a healthy pattern of eating, you will not have trouble gaining weight. The treatment program also involves exercise programs, nutrition education, and social support.
Weight management champions for a healthy diet
When joining a weight management program, you are given weight loss and weight maintenance options to improve your quality of life. Apart from physical activities, your doctor also incorporates dietary restrictions. For example, your doctor may ask you to reduce your protein, fat, and starch portions to see if your body responds to the dietary restriction. Remember, the primary goal of nutritional restrictions is not to starve your body of essential nutrients. Instead, it proves that your diet plays a significant role in determining your rate of weight loss.
Weight management and support services go hand-in-hand
If you are struggling with losing or maintaining your weight, know that you are not alone. Many people do not know where to seek support systems. The success of a weight management program also depends on emotional support. If your doctor concludes that your weight gain is due to mental concerns, they can link you to a mental wellness specialist to help you cope with your problem.
See a weight management specialist to address your weight problem
Weight gain presents health risks that may put your life in great danger. The earlier you seek weight management services, the better your chances will be when reducing or maintaining your weight. To learn more about weight management strategies, call your specialist today.