Lakshmi Krishna Naturals' Homemade Products are Helping Many with Haircare Problems
Hair fall is a serious problem among people nowadays. May it be someone in their middle age or someone young. Everyone, at some point in their life, is facing hair problems. Lakshmi Krishna Homemade products offer natural products for hair care. And people are using it more and more.
The company is offering shampoos, oils, and even serums. One of its most effective product is their Hair regrowth oil. It costs 360 INR only. The hair regrowth oil contains many natural ingredients, which makes it highly beneficial for the hair. It contains Aloe Vera and Hibiscus as its main ingredients, followed by banana, henna, amla, curry leaves, bhringraj, and coconut milk.
Lakshmi Krishna Naturals' hair regrowth oil contains 27 herbals that boost the growth of hair. It helps with regrowth of the hair, and it also ensures strong, long, and black hair. One of the best things about the oil is it makes the hair voluminous. Anyone looking to increase hair density can happily use this oil. Moreover, it prevents the graying of hair.
Other than the hair oils and serums, Lakshmi Krishna homemade products also offer baby care, body care, beard care, eye and lip care, face care, and health care products. All these products have positively impacted customers' lives.
Many of the customers have given positive feedback about Lakshmi Krishna Naturals. They are happy and satisfied with the results delivered by the products.
All who had hair growth problems, now have shining, long and thick hair. Even the ones with eyebrow growth problems have thick and long eyebrows. Lakshmi Krishna Naturals' Homemade products are changing the lives of many for the better.
Sofia Saidi a well-rounded host of MBC turns heads with her look at Cannes 2023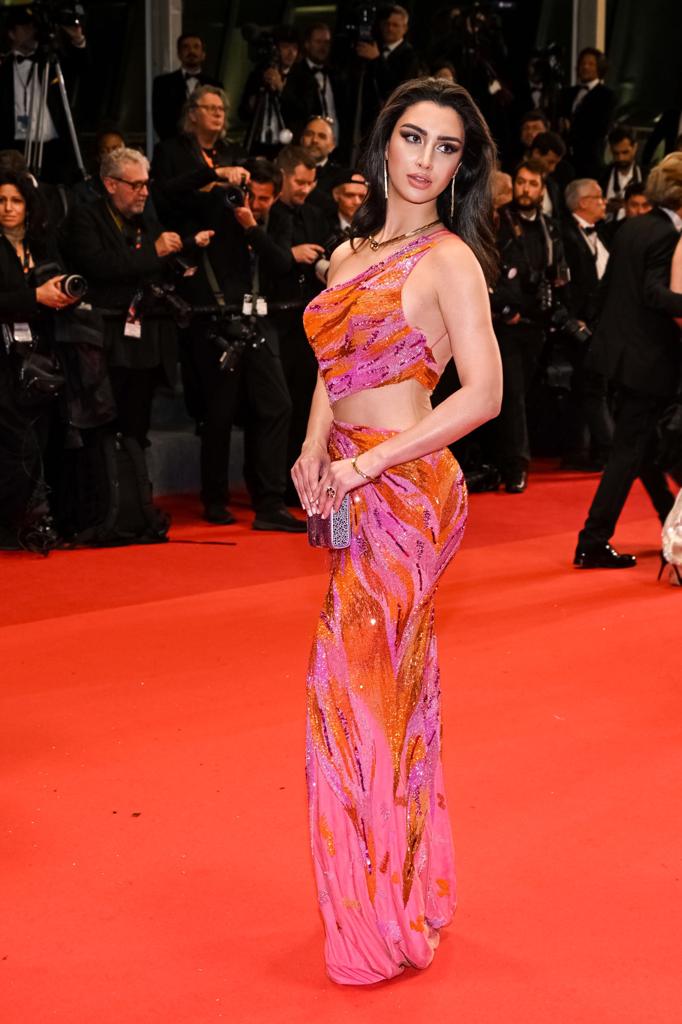 Hollywood's greatest luminaries dropped anchor at Cannes this year and all of them were clothed appealingly. Among them is Sofia Saidi, She Graced the event by being attired in a stunning gown and it was a breathtaking fashion ensemble by Gaby Charbachy, which complemented her innate and natural beauty flawlessly. In a rather stunning display of beauty and sophistication, Sofia wore the diamond emerald necklace from the eminent Indian jeweller Renu Oberoi leaving a last impression on not just everyone around her but all those seeing the live broadcast of the international film festival.
The captivating black and white gown she wore embraced Sofia's figure initiating a stunning silhouette and accentuating her lean figure with its impeccable tailoring. The decadent, vibrant shade of the gown faultlessly complemented her complexion, making her glow like the true star that she is and the masterpiece on her neck added a supplementary tinge of glamour and a fairytale-like feel to her entire getup.
The effortless, tousled hairstyle summed up a whiff of softness and feminity and added a hint of relaxed classiness to her red carpet-look, enriching her overall aura of grace and charisma.