Las Vegas has a new rising star
Steve "Capo" Newland is a young entrepreneur from Atlanta who's making waves in the music industry with his company "IMS MARKETING", which is a one stop shop social media marketing and management agency geared towards expanding their clients audience. His celebrity network is wide and long ranging from musicians to actors and models from all over the world.
At a very young age, Steve would begin a career in United States Air Force, where as a computer technician discovered his natural knack for getting the most out of technology and computers. After a short 4 year run in the military, Steve shifted his attention to his real passion, the music industry.
Through out the past decade, Capo has created quite the name for himself in the circuit with his creative ideas, and unconventional marketing strategies. His biggest social media campaign you might be familiar with, was the 2019 "Popeyes Chicken Sandwich" hysteria that flood social media for months, yes, that was far from an accident. Steve says, "The trick of a good marketing campaign is to make the campaign look organic and unforced to the general public's eye".
Look out for this young entrepreneur and his company as you will be seeing more of his work on your phones and tv screens very soon.
Be sure to follow Capo at Instagram.com/ChillCapoLV
Digital Marketing Expert, Jakob Hager, is Helping Small Businesses Utilize Growth Opportunities in the Digital Space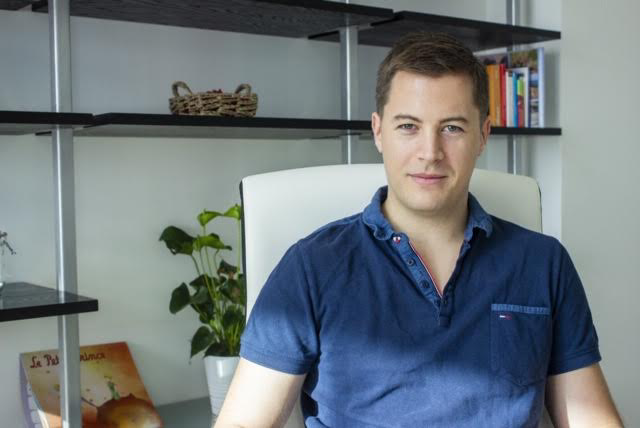 Digital marketing expert, Jakob Hager is doing a great job to help small businesses utilize the power of digital marketing campaigns for their benefit. After gaining a lot of expertise in the world of digital marketing, he has introduced a new online education program for campaign management.
Jakob Hager has introduced this online education program to help both small businesses and individuals run their online marketing campaigns in an easy manner. It is currently available for German-speaking people living in areas namely Germany, Austria, and Switzerland.
Soon, he is planning to make available the entire education program in English to help other people learn the tactics of managing online marketing campaigns. Jakob Hager realized the importance of digital marketing when he failed to promote his first company, a remote virtual-assistant service in the German-speaking regions.
After this, he decided to shut his business due to his inability to market it well. And he decided to leave for San Francisco for acquiring necessary marketing skills. In order to help small businesses run their marketing campaigns in the digital space, Jakob Hager has included everything that is required for managing Facebook, Instagram, Google, and other marketing campaigns.
In this program, participants learn to grow businesses in the online world. It is especially good for small businesses that don't manage to get enough money for running a successful marketing campaign. Moreover, it also allows individuals to offer their services to local businesses by acquiring skills related to campaign management from this online education program.
Jakob Hager is an Austrian citizen who has spent his life in Moscow, San Francisco and he is currently settled in Dubai since 2017. He has also written a book for German people to teach them tactics of digital marketing. He loves to post interesting things about his life on his Instagram profile to establish his strong connection with his followers.