Taking the cannabis industry above the skies is Allen "Blue" Semerjian, a leading lifestyle entrepreneur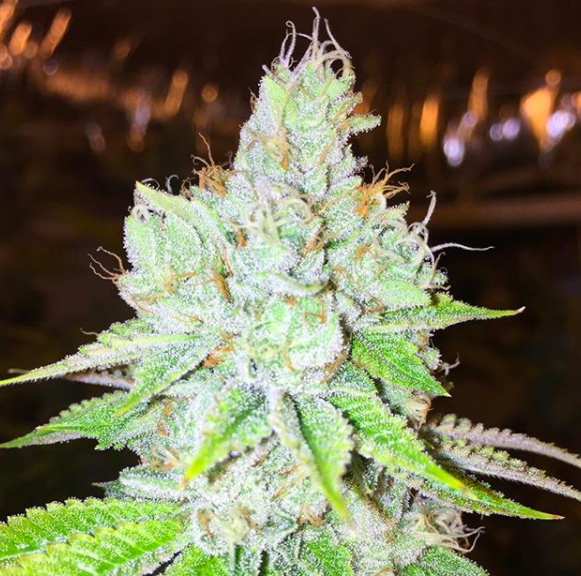 His company La Fav Farms has gained great momentum in a short period as a cannabis brand in LA.
Cannabis as an industry is gaining much momentum from the past few years; some people have even become obsessed with cannabis, some of them still do not know the calming high it can give them, some of them are still unaware of the various medicinal benefits that cannabis can have on health, and some of them only are aware of the negativities surrounding it. However, the truth is that the cannabis industry is only becoming more and more popular with many youngsters setting foot into the same and offering products that give the best experiences to people. One such young business personality is Allen "Blue" Semerjian, who is making waves with his innovative products of cannabis and other products as well with his venture called "La Fav Farms".
The company can be called a market leader with cannabis products that serve as the best experience to all its customers. Allen who started this firm along with his partner initially began on a small scale and they realized that it reached exponential growth; they decided to initiate their firm in 2016 surrounding on the notion of lifestyle and offering three important aspects of weed, music and fashion.
In order to offer products that lead to a better lifestyle for his customers, Allen turned into a lifestyle entrepreneur with his cannabis firm and since then has never looked back. However, since every success story comes along with a lot many struggles of life, Allen too started very early as a teenager at 14 years of age intending to become a businessman. With this, he started facing many challenges and even overcome all of them with his never-give-up attitude and his hard work. He started with buying and selling phones on eBay and also ran recycling stores in over 20 locations. This business of his saw great growth and this gave him the courage to go all-in as an entrepreneur in the cannabis industry after knowing its potential.
Today, La Fav Farms is considered to be the best cannabis brand that offers the superior most quality products and gives the best weed in the entire of Los Angeles. The products they offer come in different varieties like Cookie Jam, Yoda, Pink Cookies, etc.
Allen even expanded his business into a clothing line and now offers merchandise with their customer's favourite strains on it. The way Allen and his company are growing, they are inspiring many other budding entrepreneurs and their firms to follow the same path to success.
Design the Life of Your Dreams with Entrepreneur Burton Hughes'sSix Assets of Alignment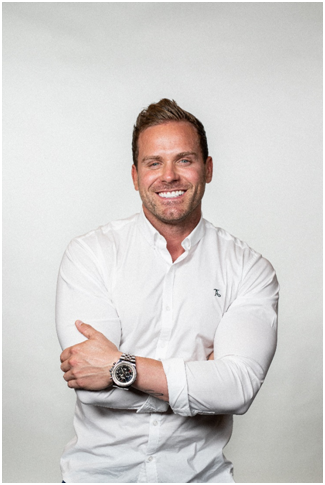 Leading a balanced life is hard. Every day, we have so many things competing for our attention: kids, spouses, parents, work, school, household duties, and on and on it goes. How is one supposed to find balance in all of this chaos?
I'll let you in on a secret: you can't. The secret to life isn't balanced at all, because that's impossible to find.
The secret lies in finding alignment instead.
Finding balance in your life is a myth; it is humanly impossible to divide your energy and efforts equally between every aspect of your life. Some areas will require more attention than others; other areas can be left dormant for a while as you focus your energy elsewhere. What's important is to schedule in time to work on what fuels you and what's necessary to keep you going.
But how can you do that? And what on earth does alignment have to do with getting through each day with some measure of success and sanity?
I've come up with the six assets of alignment that have become my guiding stars. They are the things that help me prioritize my day-to-day tasks and ensure that I will emerge from each day successful, invigorated, and ready to do it all again the next day…and all the days after that.
Are you ready to unlock all that aligning your life has to offer? Let's chat a bit about my six assets alignment so you can start thinking about how they can help you find the success you dream of.
Mindset
How many times do you look at your to-do list every morning and feel overwhelmed, discouraged, stressed, or anxious? The key to remedying this lies within your mindset. The thing that will set you apart from the crowd is knowing how to harness those emotions and flip them on their head to serve you instead of enslaving you.
Instead of considering all you have to do, and how much of it is out of your control, focus on that which you can control: your attitude and your response to each task before you. Take everything one step at a time and refuse to give in to the feeling of overwhelming.
Faith
Not everyone is a person of faith, but if you are, tap into the reassurance that the belief in a power greater than you provide. None of us is meant to walk this earth alone, and while friends and family are great, sometimes you just need to say a little prayer before going about your day.
Family
The memorable moments I share with my family have kept me going through even the darkest, most stressful times. But I wouldn't have those memories to fall back on if I had allowed my stress, busyness or anxiety to steal that joy. Prioritize sharing life with the people you love, and pour intentional time and effort into your relationships on a regular basis – whether that's with your family, spouse, roommates or close friends.