Los Angeles Dessert Innovation Takes Over The Middle East (And The Rest of The World) at 3rd Street Donuts Shop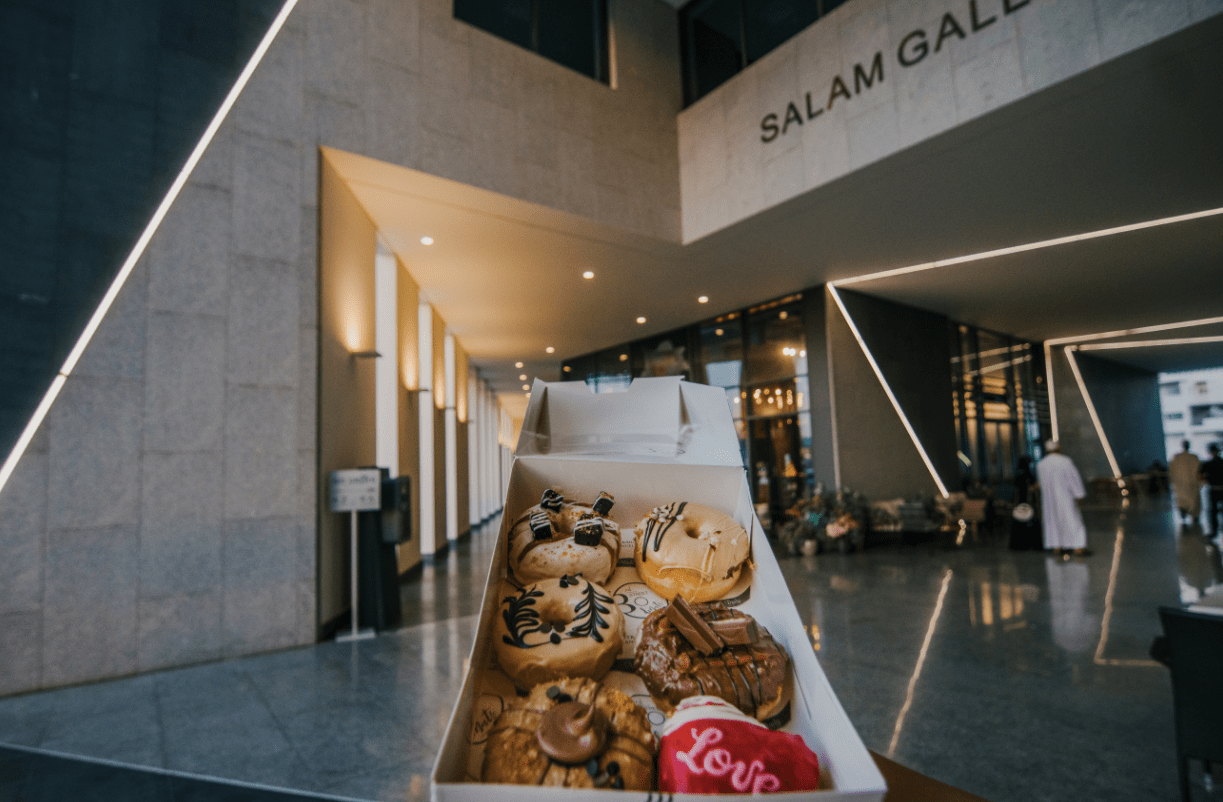 If you're ever catching yourself asking where you can find a piece of America in the Middle East, look no further. 3rd Street Donuts is where you can find a list of over a dozen specialty coffees and a one-of-a-kind, secret donut recipe that is directly imported from one of the finest American bakeries in Los Angeles, California.
The shop carries over 120 flavors of donuts, rotating from 40 to 50 flavors a day. They are made fresh daily and decorated beautifully in-house with a wide variety of colorful toppings for every occasion. The shop also offers a wide variety of artisanal hot and iced coffees that resemble those at your typical American coffee shop.
Mundhir al Alawi, founder and owner of 3rd Street Donuts, visited local, family-owned donut shops practically everyday while living in Los Angeles, California. He quickly fell in love with the dessert and the many distinct ways it could be prepared, depending on its unique recipe. Needless to say it didn't take long for his newfound love of the fluffy treat to trigger the idea of a potential business endeavor.
But in order to remain as authentic as possible to his favorite donut shops in L.A, Alawi knew he'd have to create an American-style donut recipe for his small business. He proceeded to hire an executive pastry chef, and, in collaboration with an American bakery, designed the perfect donut recipe that would later become the secret signature staple of 3rd Street Donut Shop.
Thanks to the Free Trade Agreement between the United States and Oman, the shop's top-quality ingredients for its secret recipe are imported from California whilst remaining completely duty-free. Since the innovative recipe requires special ingredients from both countries in order for the dessert to remain perfectly soft and fluffy, fellow competitors in the area using local ingredients have tended to fall short in competition.
There are currently three 3rd Street Donut Shop branches in Oman and more to come within the following year. By the end of 2021, the shop will be making its way into Saudi Arabia, Qatar, Dubai, and Bahrain. The business has also recently started accepting franchising applications which can be found on www.3sdonuts.com.
And if a delicious secret donut recipe imported overseas isn't enough to bring you into the shop, its excellent customer service will do the trick. The shop's owner made sure to put the customer's experience at the forefront of his business by training staff to provide both innovative products and a wonderful dine-in experience. Each 3rd Street consumer is meant to be a friend and a lifetime companion of the business. "We are innovative in everything we do, but we always make sure to put the customer first," owner and founder Mundhir al Alawi explains. "It's always about making them feel like 3rd Street Donuts is a part of their home, and that whenever they walk into our shop, they understand that they are the most important."
Join the 38,000+ members of 3rd Street Donuts' digital family by following @3sdonuts on Instagram and follow their journey on their new locations coming soon. For more information on business opportunities, visit their website.
Unlocking the Vault: Finding the Best Bonuses from the Most Trusted Casino Providers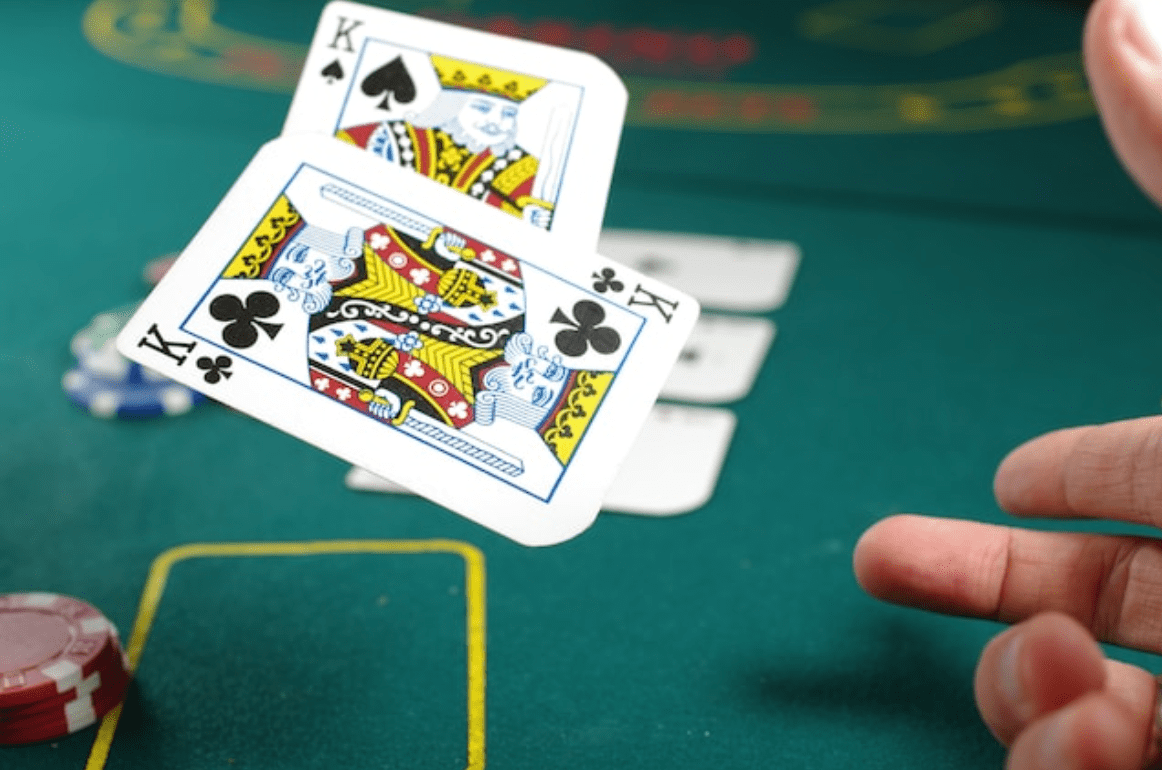 The online gambling world is like a treasure trove, full of riches waiting to be unlocked by savvy players. But with so many casino providers offering enticing bonuses, it can be overwhelming to sift through them all to find the gems. That's where BonusFinder comes in – a swashbuckling crew of experts on a quest to help players unlock the vault of the best bonuses from the most trusted casino providers.
Led by the fearless Riku Vihreäsaari, a professional poker player and gambling expert, BonusFinder sets sail to discover the most reputable casino providers worldwide. With their extensive knowledge of the online gambling industry and years of experience, they know how to separate real treasure from fool's gold.
But finding the best bonuses is only half the battle – BonusFinder is dedicated to helping players make the most of their newfound riches. With their in-depth reviews of each provider, players can learn everything from payment methods to payout times and beyond. And with their expert analysis of each bonus offer, players can be sure they're getting the most bang for their buck.
So, whether you're a seasoned player or a newcomer to online gambling, BonusFinder is the crew you want as you navigate the choppy waters of casino bonuses. With their unwavering commitment to legitimacy and trust, you can be sure that the treasures they help you discover will be worth their weight in gold. Set sail with BonusFinder today and unlock the vault to the best bonuses from the most trusted casino providers.
So, feel free to venture out and try new online casinos with the best bonuses. With BonusFinder, you can feel confident that you are playing with the most trusted providers in the industry. Take advantage of these bonuses and unlock the vault of online gaming possibilities.
Michael Jordan once said, "I can accept failure; everyone fails at something. But I can't accept not trying." Why not give it a try and unlock the vault of online gaming possibilities? With BonusFinder by your side, you can rest assured that you are playing with the best bonuses from the most trusted casino providers. So take a chance, and see what big winnings await you.
Here are four key takeaways from this article that readers can keep in mind:
Take advantage of the bonuses: Online casinos offer various bonuses to attract new players and retain existing ones. By carefully researching and comparing these bonuses, players can maximize their value and get the most out of their online gambling experience.
Look for reputable providers: With so many online casinos out there, it's important to do your due diligence and choose a trustworthy and reliable provider. Look for casinos licensed and regulated by reputable authorities and with a solid reputation for fair play and timely payouts.
Understand the terms and conditions: Before you sign up for a bonus or start playing at an online casino, ensure you understand the applicable terms and conditions. This includes things like wagering requirements, minimum deposits, and maximum payouts. By reading the fine print, you can avoid any unpleasant surprises.
Keep it fun and responsible: Finally, it's important to remember that online gambling should always be a fun pastime, not a way to make money or solve financial problems. Set a budget for yourself and stick to it, and only chase losses or bet what you can afford. With the right mindset and a little luck, online gambling can be a thrilling and rewarding experience.
As the famous gambling proverb goes, "The best bet you can make is on yourself." By following these tips and taking a responsible approach to online gambling, players can unlock the vault of exciting bonuses and trusted providers and enjoy all the thrills and excitement that the world of online casinos has to offer.