Christine Bullock: 4 Ways To Unlock Health And Beauty From The Inside-Out, Outside-In, And Head-To-Toe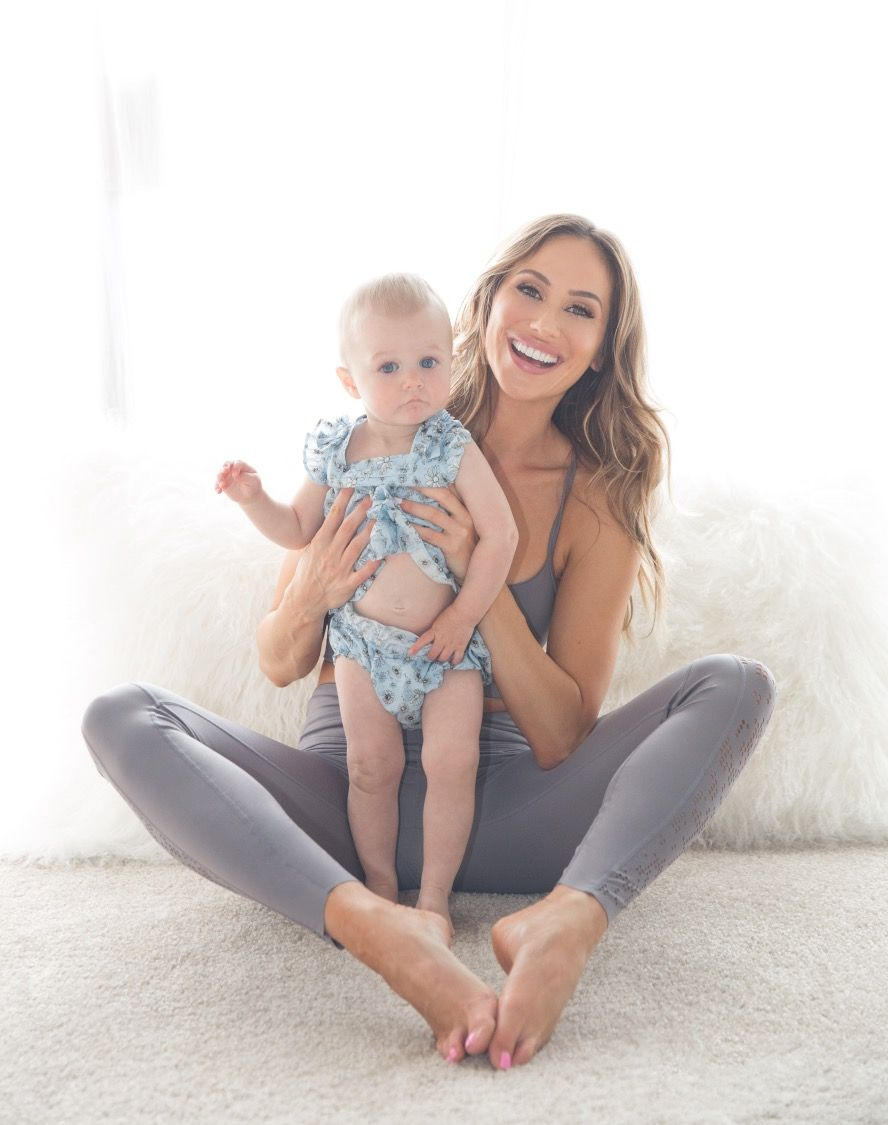 For the last 20 years, Christine Bullock has dedicated her life and career to finding innovative ways to help others improve their overall wellness. She is a certified fitness trainer, nutrition expert, and creator of Kayo®, a complete line of skincare, tools, and supplements that supports beauty and wellness from the inside out, and outside in. "When we think about our overall health, it's important that we don't segment it out," says Christine, "Wellness is not dependent on a workout routine, an expensive product, or our diet alone, rather it's taking a holistic approach and recognizing that a little bit of everything is what makes the biggest difference." 
This multi-faceted approach has achieved incredible results for Christine and other women all over the world. As a successful entrepreneur and model, Christine has been afforded the opportunity to learn from some of the greatest experts in the wellness and beauty industry around the world. Now, she is determined to take that same knowledge and make it attainable to women everywhere. "I want women to understand that they can achieve these world-class luxury results, at an affordable price," says Christine. 
According to Christine, anyone can find holistic wellness and reach their aesthetic goals with a few simple things they can do right from home. 
Start by decreasing cortisol levels.

Most people experience fight or flight triggers on a daily basis. These experiences raise our cortisol levels and can contribute to a whole host of issues such as weight gain, anxiety, sleeplessness, and skin issues. The reality is, the stressors aren't going anywhere, so it is vital that we learn to evolve our reactions to these circumstances. Christine works with women to give them the tools and resources to deal with stress, this includes self-care techniques, a workout regime, supplements, and meditation practices.

Supplements your body's daily wellness needs.

In today's day in age it's vital to supplement the nutrients missing from our foods, because even a rainbow diet of plants is lacking the same nutrient value they once had. In addition, your body isn't the same from day to day – or even moment to moment. Kayo's mission is to deliver targeted nutrition for your body's ever-changing needs, all day long. The Biometric Beauty® supplements include everything from nutrients designed to de-stress, energize, support your sleep and immunity, along with creating radiant, youthful-looking skin. No matter what life throws your way, it seems Kayo meets you where you are for total-body wellness, inside and out.

Upgrade your workout regimen with age defense exercise.

According to Christine, we already have enough stress in our lives without introducing a 2-hour intense daily workout. Instead, do shorter, 20-30 min workouts 3-5 days a week. These workouts can be just as effective as longer workouts and allow us to build muscle, increase our endorphins without overly taxing our minds and bodies. All of Christine's workouts are created with age defense goals in mind. "It's about more than just losing weight and looking good, it's about feeling good and creating a mobile, flexible, athletic strength that will serve us well into our 50's and 60's," says Christine.

Improve your energy, immunity, and beauty through body combing.

Christine is a huge proponent of body combing as an ancient method designed to boost the lymphatic system, naturally detox internal organs, improve immunity, increase feel good hormones and decrease stress hormones, and beautify the skin head-to-toe. "Our lymphatic holds on to toxins throughout our entire body, and overtime those toxins start to cause health issues and age us and cause a whole host of problems." Just 3-5 minutes a day, 1-2 times a week can improve one's health, mood, and body's ability to protect it's youth dramatically. Kayo sells tools like the body comb so clients can get the benefits of a professional treatment at home.
Wellness isn't something we achieve overnight, rather it's a culmination of a lot of little decisions and small actions over time that work together to support a healthy, beautiful body. To learn more about Christine Bullock's multi-targeted approach to wellness, visit www.kayobodycare.com.
SPOTLIGHT: Sweet vinyl by DREAMOUR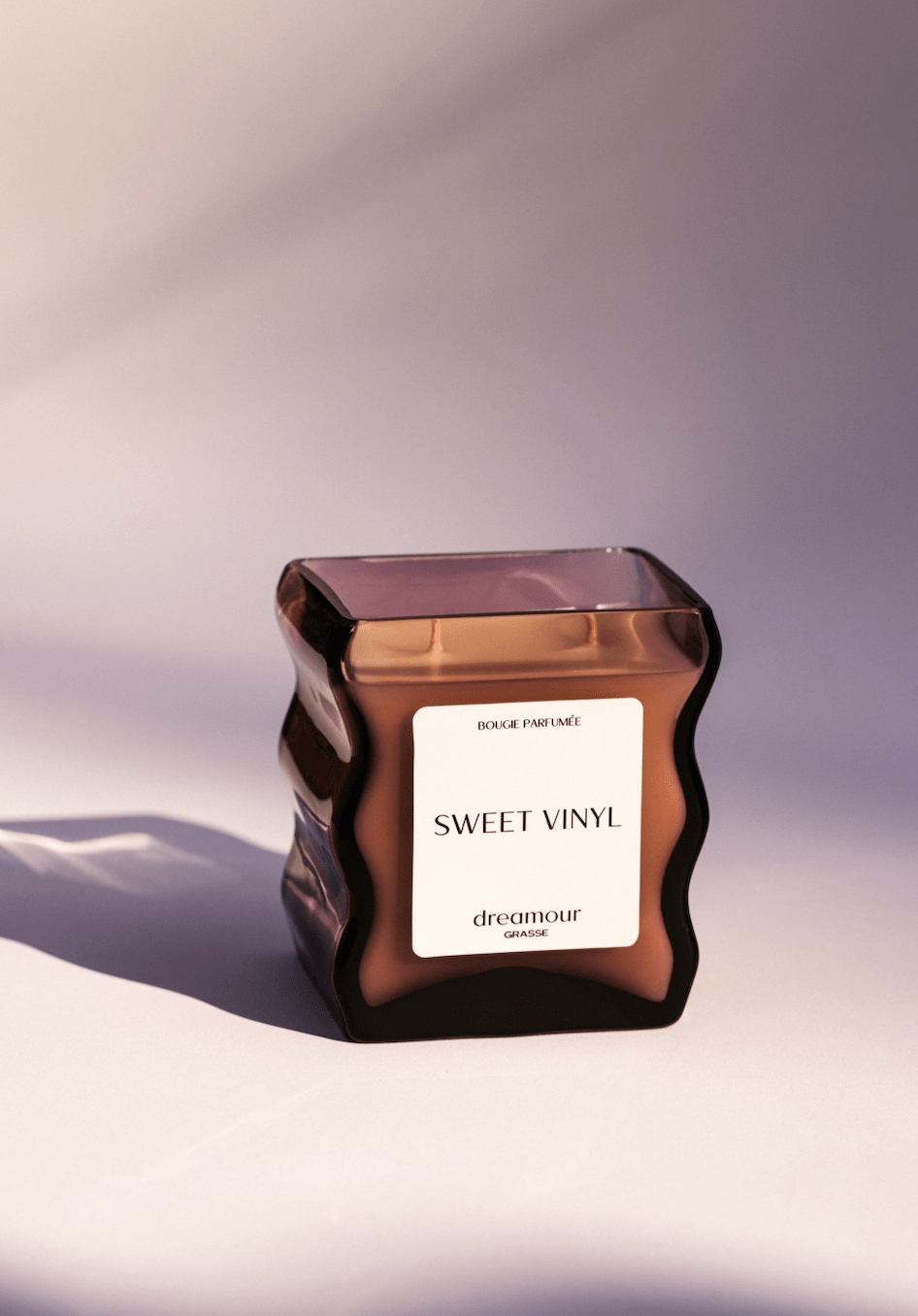 What happens when two immensely talented visionaries come together to create elegance and ingenuity in a sculptural glass fragranced candle? Dreamour. That is the long and short version of how Dreamour was created. Founded by Karissa Rowe and Neal Klotsman in late September 2022, Dreamour was founded with the goal of creating a luxury fragrance brand that operates at the intersection of functional art in the candle market space.
Rowe, a Parsons School of Design graduate, set out to fill the niche of integrating design in the candle marketplace. Unlike most candle vessels that are mass-produced, Dreamour's founders desired to prioritize the artisanal craftsmanship of glass in their production processes of the sculptural glass designs. This resulted in a long timeline of sourcing the globe for talented glass artisans who could transform a sketch into a functional and sophisticated candle vessel. Each and every candle vessel is hand-blown, inherently resulting in a one-of-a-kind product and unique experience for the consumer. These functional fragrant candles also act as a piece of décor due to its sculptural and alluring appearance.
Sweet Vinyl, Dreamour's first candle scent, fills the room with musky & leathery notes combined with earthy notes of vetiver and cypriol, topped with a citrus touch of bergamot and mandarin. The founders worked with master perfumers in Grasse, France, to create a scent that invoked notes of memorable moments, emphasizing high quality ingredients in the fragrances in a soy wax blend. This resulted in candles that consist of clean ingredients, a vegan formula, and is entirely cruelty-free.
It is the personification of the glass blowers' spirit, the heart of Grasse imprisoned in a bottle, and the narrative of two visionaries that sets Dreamour at the top of the candle market pedestal. Dreamour embodies the sophistication and savior-faire French perfumery as a luxury brand, while being a NYC based brand. Dreamour is currently stocked at Patron of the New in New York, along with other major designer luxury known brands. Rowe and Klotsman are currently expanding their production lines and will drop new fragrances and designs in early 2023. Don't expect anything ordinary with Dreamour, as they will continue to bring a unique perspective to the marketplace of home fragrances.
To find out more about Dreamour and their newest releases, you may visit the business's website dreamour.com or follow the company via its Instagram handle @dreamourshop.