Christine Bullock: 4 Ways To Unlock Health And Beauty From The Inside-Out, Outside-In, And Head-To-Toe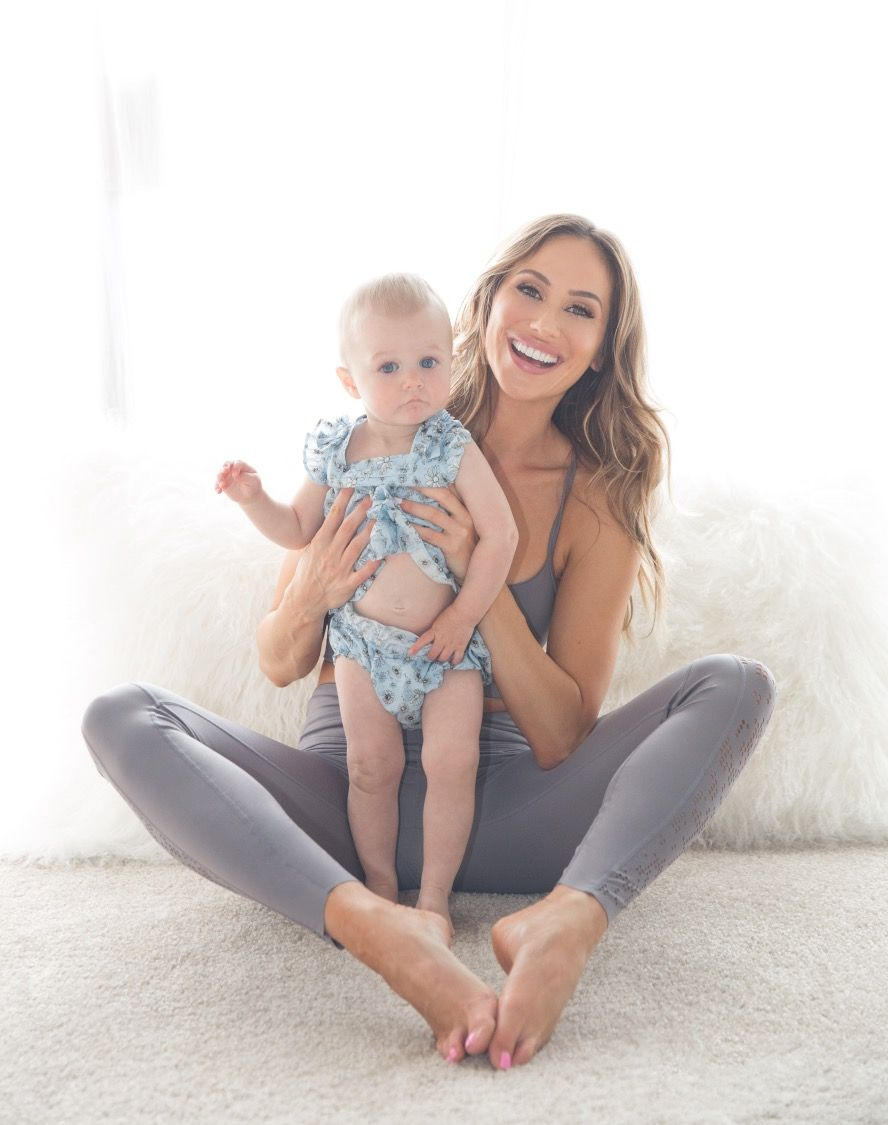 For the last 20 years, Christine Bullock has dedicated her life and career to finding innovative ways to help others improve their overall wellness. She is a certified fitness trainer, nutrition expert, and creator of Kayo®, a complete line of skincare, tools, and supplements that supports beauty and wellness from the inside out, and outside in. "When we think about our overall health, it's important that we don't segment it out," says Christine, "Wellness is not dependent on a workout routine, an expensive product, or our diet alone, rather it's taking a holistic approach and recognizing that a little bit of everything is what makes the biggest difference." 
This multi-faceted approach has achieved incredible results for Christine and other women all over the world. As a successful entrepreneur and model, Christine has been afforded the opportunity to learn from some of the greatest experts in the wellness and beauty industry around the world. Now, she is determined to take that same knowledge and make it attainable to women everywhere. "I want women to understand that they can achieve these world-class luxury results, at an affordable price," says Christine. 
According to Christine, anyone can find holistic wellness and reach their aesthetic goals with a few simple things they can do right from home. 
Start by decreasing cortisol levels.

Most people experience fight or flight triggers on a daily basis. These experiences raise our cortisol levels and can contribute to a whole host of issues such as weight gain, anxiety, sleeplessness, and skin issues. The reality is, the stressors aren't going anywhere, so it is vital that we learn to evolve our reactions to these circumstances. Christine works with women to give them the tools and resources to deal with stress, this includes self-care techniques, a workout regime, supplements, and meditation practices.

Supplements your body's daily wellness needs.

In today's day in age it's vital to supplement the nutrients missing from our foods, because even a rainbow diet of plants is lacking the same nutrient value they once had. In addition, your body isn't the same from day to day – or even moment to moment. Kayo's mission is to deliver targeted nutrition for your body's ever-changing needs, all day long. The Biometric Beauty® supplements include everything from nutrients designed to de-stress, energize, support your sleep and immunity, along with creating radiant, youthful-looking skin. No matter what life throws your way, it seems Kayo meets you where you are for total-body wellness, inside and out.

Upgrade your workout regimen with age defense exercise.

According to Christine, we already have enough stress in our lives without introducing a 2-hour intense daily workout. Instead, do shorter, 20-30 min workouts 3-5 days a week. These workouts can be just as effective as longer workouts and allow us to build muscle, increase our endorphins without overly taxing our minds and bodies. All of Christine's workouts are created with age defense goals in mind. "It's about more than just losing weight and looking good, it's about feeling good and creating a mobile, flexible, athletic strength that will serve us well into our 50's and 60's," says Christine.

Improve your energy, immunity, and beauty through body combing.

Christine is a huge proponent of body combing as an ancient method designed to boost the lymphatic system, naturally detox internal organs, improve immunity, increase feel good hormones and decrease stress hormones, and beautify the skin head-to-toe. "Our lymphatic holds on to toxins throughout our entire body, and overtime those toxins start to cause health issues and age us and cause a whole host of problems." Just 3-5 minutes a day, 1-2 times a week can improve one's health, mood, and body's ability to protect it's youth dramatically. Kayo sells tools like the body comb so clients can get the benefits of a professional treatment at home.
Wellness isn't something we achieve overnight, rather it's a culmination of a lot of little decisions and small actions over time that work together to support a healthy, beautiful body. To learn more about Christine Bullock's multi-targeted approach to wellness, visit www.kayobodycare.com.
The Benefits Of Staff Training And Development In Geriatric Care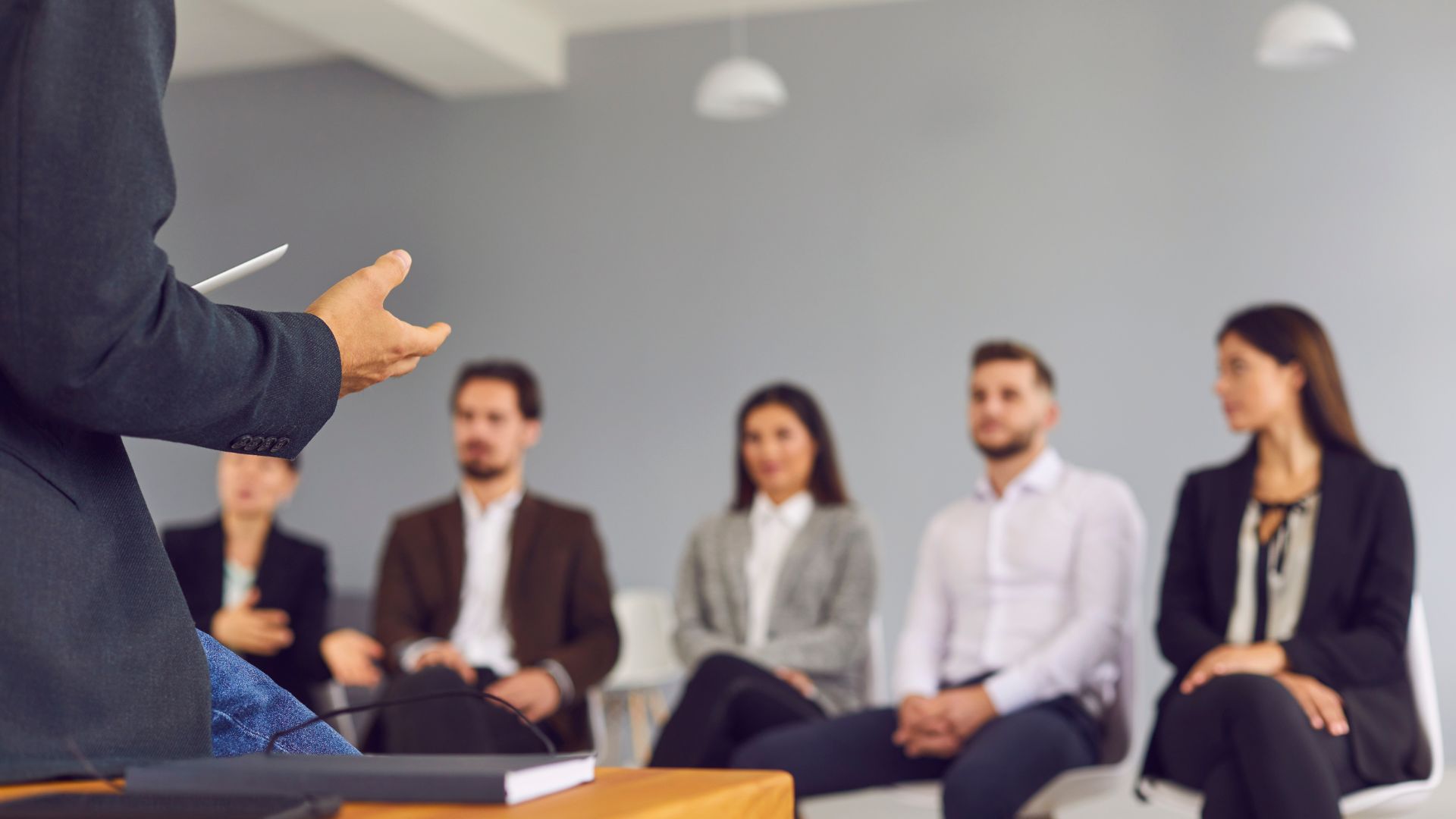 Staff training and development are critical in the senior care industry to ensure high-quality care for elderly patients. As the population ages, the demand for senior care is increasing, and the quality of care provided by staff can significantly affect patients' physical and mental health. Therefore, business owners must invest in staff training and development to ensure optimal patient care and achieve business success. Lisa Winters, New York City, explores the benefits of staff training and development in geriatric care.
Enhance Patient Care
The primary focus of senior care is to provide quality care to elderly patients, and staff training and development contribute to this aspect significantly.
Properly trained staff understand the unique needs of elderly patients, such as medication management, mobility assistance, and specialized therapy. Training ensures staff knows the latest techniques and best practices for geriatric patients.
Staff development also helps employees recognize factors that affect an elder's physical and mental health, enabling them to provide personalized care.
Better Healthcare Outcomes
Proper staff training and development can lead to better healthcare outcomes for seniors. Employees who understand managing chronic health conditions can provide better care and help prevent complications.
Additionally, staff who are trained in fall prevention can reduce the number of falls that occur in the facility, leading to reduced hospitalizations and improved resident health.
Improve Staff Productivity
Training and development allow employees to learn new and refine old skills, making them more productive in their work. Regular training sessions help employees stay updated with new tools or procedures that could help them perform their job more effectively.
Increased productivity eventually translates into better patient care, reduced employee turnover, and improved business operations.
Retain Employees
Staff development programs give employees a sense of career development, vital to retention. Opportunities to advance and broaden their skills through training can motivate employees to stay within the company.
Employers can benefit from reduced staff turnover, improved productivity, and a stable workforce.
Increased Staff Confidence
Training and development can increase employee confidence by providing new skills and knowledge to perform their job correctly.
When properly trained, employees are more willing to take on new responsibilities and more challenging tasks, avoiding mistakes that can lead to poor patient care or safety hazards. Confidence in their abilities improves staff morale, leading to better teamwork and more effective operations.
Improved Communication
Effective communication is crucial in senior care, as employees must work together to meet the needs of residents.
Staff training and development can improve communication skills, helping staff members communicate effectively with residents, families, and coworkers. Improved communication can improve care coordination, increase resident satisfaction, and reduce misunderstandings.
Compliance With Regulations
The geriatric care industry is highly regulated to safeguard patients and the staff. Refresher training on regulatory requirements is essential to avoid violations that could harm patients and result in significant fines.
Training and development around sensitive issues such as patient confidentiality or infection control can also ensure that staff follows the established guidelines, protecting patients from harm.
Reduced Costs
Although investing in staff training and development may seem expensive, it can result in cost savings in the long run when well-trained staff is better equipped to identify potential issues before they become significant problems, reducing the need for expensive interventions.
Improved Reputation
Providing high-quality senior care requires a team of well-trained and knowledgeable staff. When staff are well-trained and developed, this can lead to an improved reputation for the organization providing the care.
Families and seniors are more likely to trust an organization that invests in its staff and provides quality care.
Conclusion
Lisa Winters, New York City, believes staff training and development are central to the success of geriatric care facilities. Investing in employee education can improve patient care and business operations, increase employee retention, higher employee morale, and adherence to regulatory compliance. Business owners should prioritize staff training and development to ensure optimal patient care and provide a supportive work environment.